This armoire belongs to sweet Lily and she is waiting patiently for its arrival in her newly decorated tween room.  The piece was already very charming but it did have a few issues.  One was a lot of chipping paint.  I am a fan of the chippy look but it is hard to paint over.  It also is missing parts of its original detail.  However, both issues are part of its charm.  It is old, and aged, and absolutely "perfectly imperfect".  I wanted to celebrate its age and charm and give it new life while not erasing its old.
With that in mind, I wasn't about to sand it all down to the wood and try to make it look new again. I sanded back the chipping paint and used wood filler in places in order to create a smooth finish to paint over.  The underlying old finish gave the piece a lot of dimension when I layered coats of paint, as it popped through beautifully.  For this piece, I used a base coat of General Finishes chalk based paint in the color Limestone and then two coats of Annie Sloan Chalk Paint in French Linen.
I also applied both Annie Sloan clear and dark waxes on this piece (video tutorial here).  First a coat of clear, then dark in places such as around the drawer edges and sides, and then clear again.  I mixed a little bit of the French Linen into the clear wax to apply it in places.  I just played around with it.
The detail is also highlighted with a very light touch of gold, dark wax, and a final touch of Annie Sloan Old White to make it pop out a little and lighten it up.  I like the white against the darker gray, especially for a young girl's room.  The interior drawer fronts were painted in a fun pop of blue, General Finishes chalk style paint in Stillwater Blue.
Before: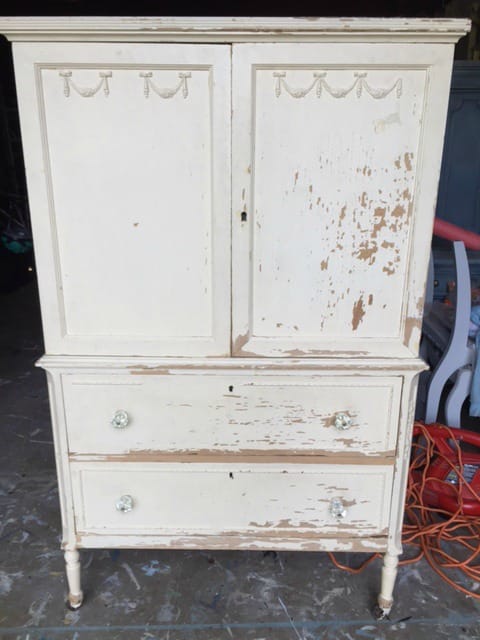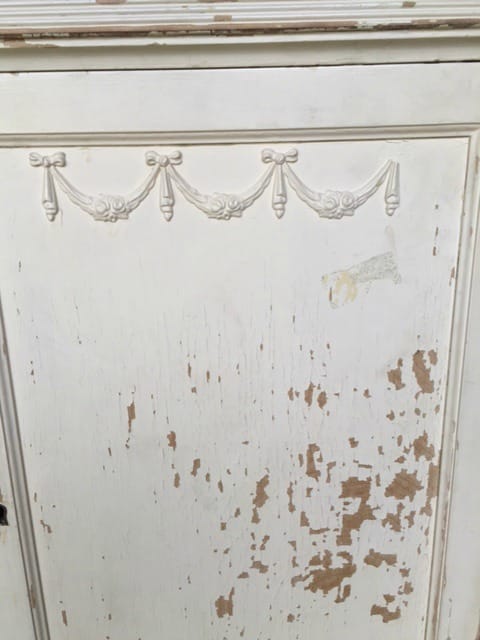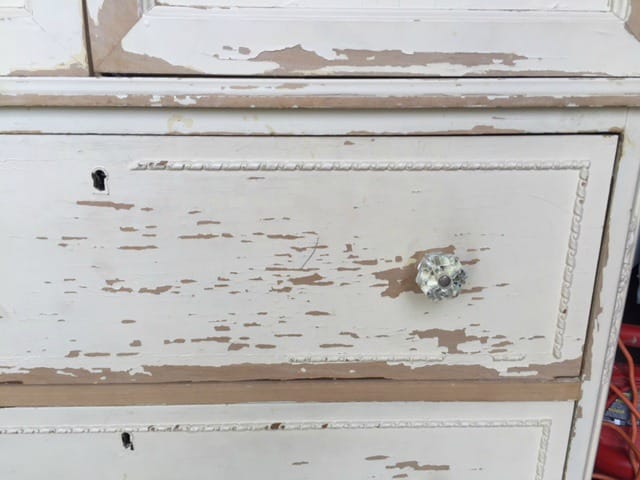 After: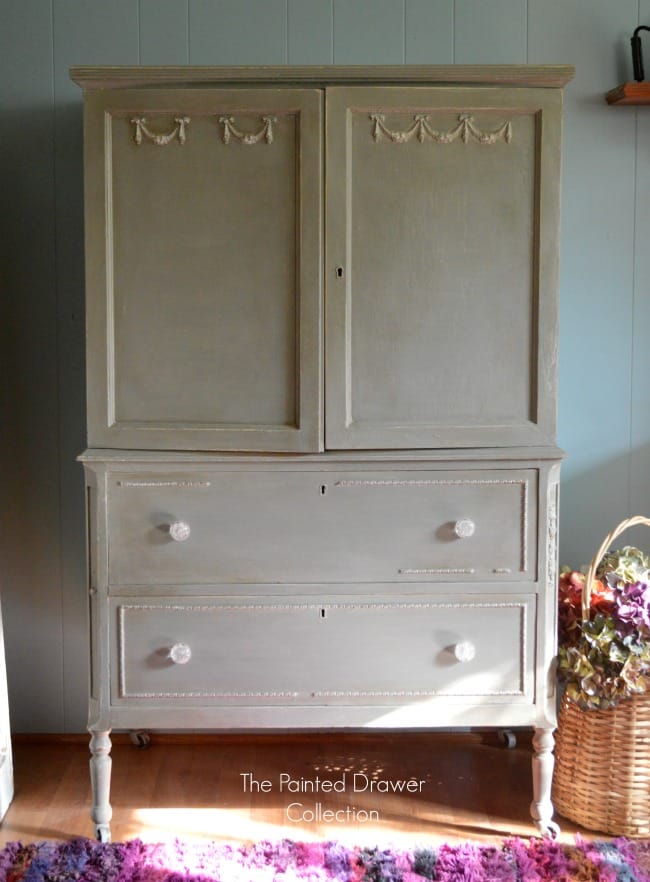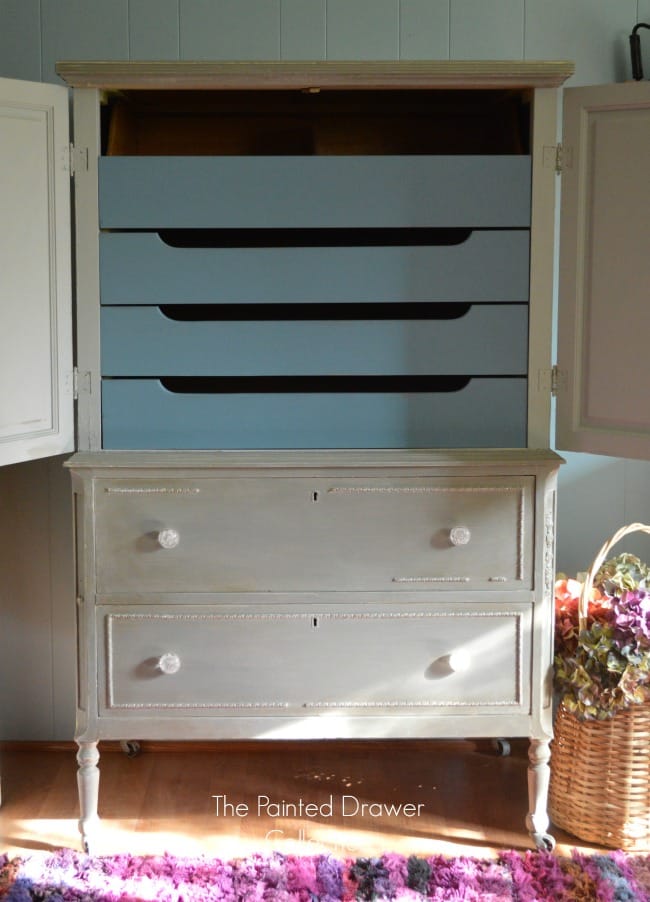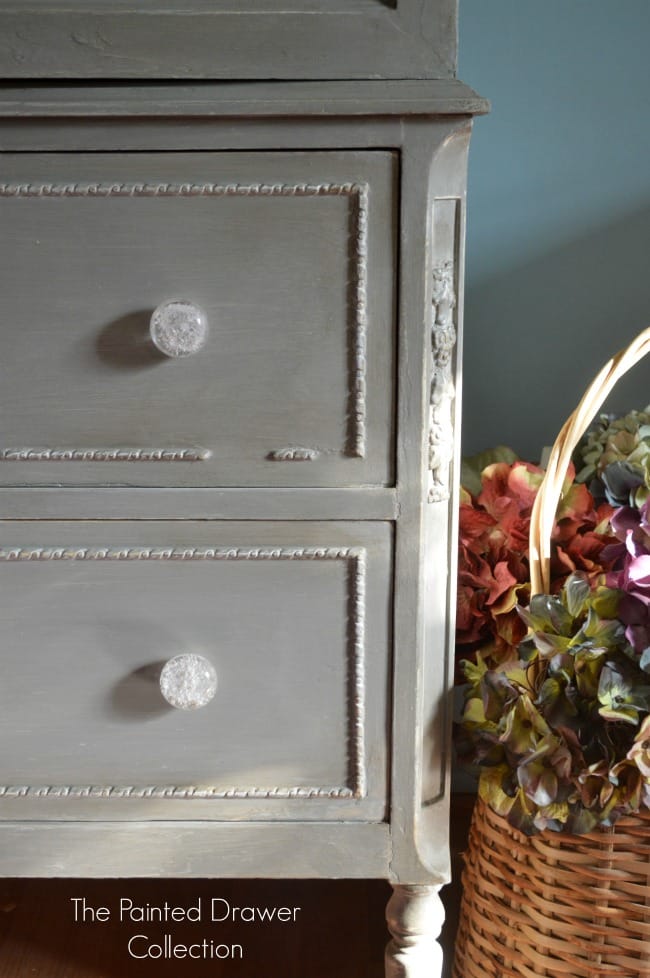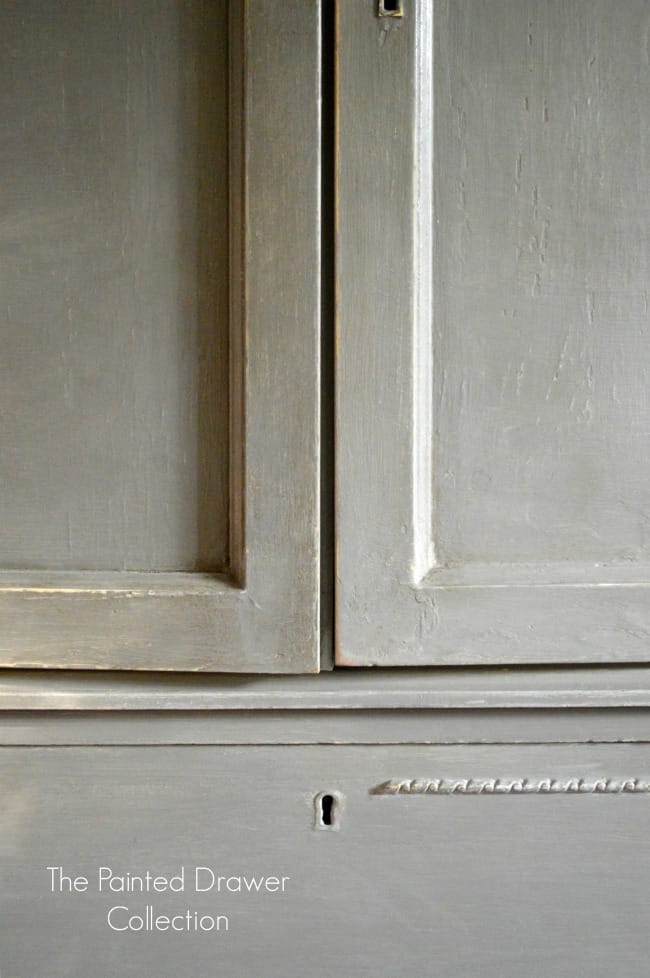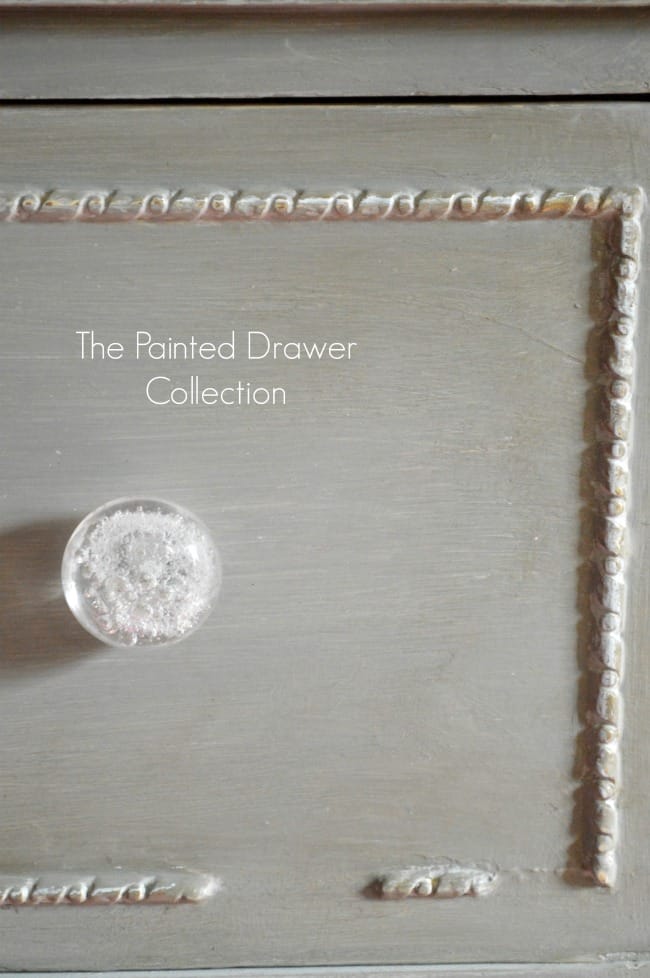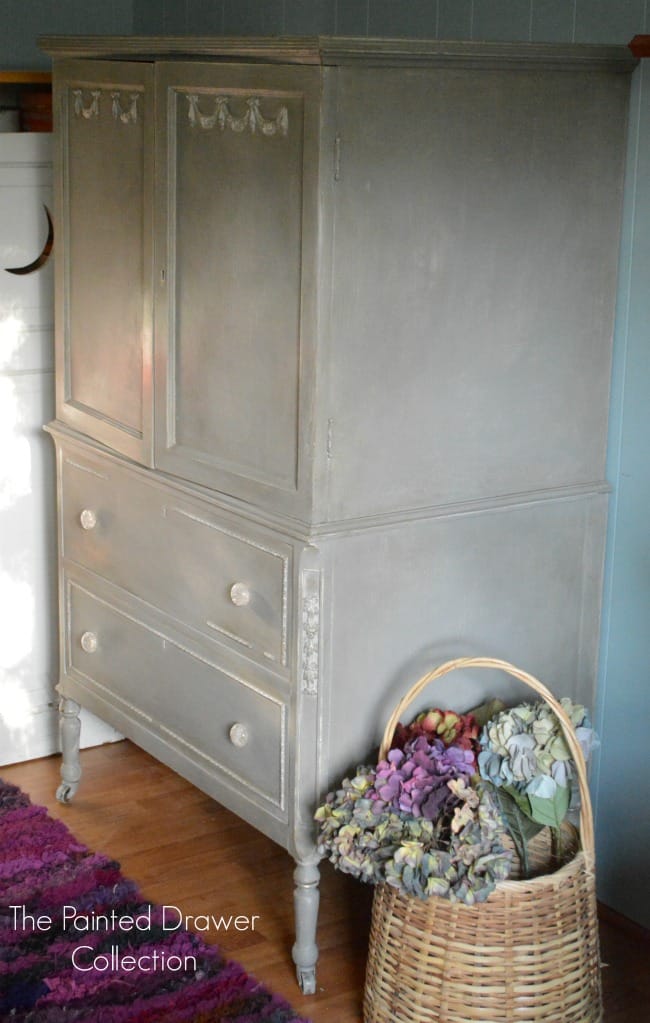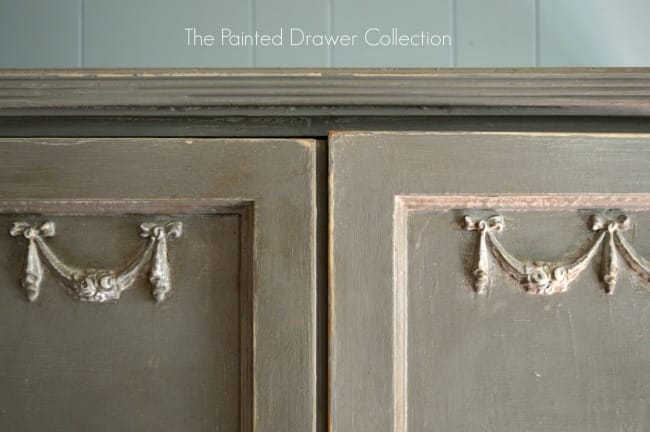 Lily's Armoire!