We are in the midst of yet another snow day with my kids home from school.  I am really not complaining.  My son is already 15 and I'm beginning to panic that there are not enough days like this left.  My goodness, that sounded ominous!  I swear I will not be like the Old Spice commercial 🙂
My Favorite Find Monday is very small yet it's my fave.  My girls and I went to an estate sale last Sunday.  I like to go the last day when they're willing to knock down the prices.  I saw a lovely Drexel desk but decided against it.  It was very large and even with the discount, still not a bargain price.  I did, however, purchase a lovely print of a rooster.  I happen to ♥ roosters.  These are my roosters on our mantel (to see the post on how I whitewashed my brick fireplace click here…Whitewashed Brick).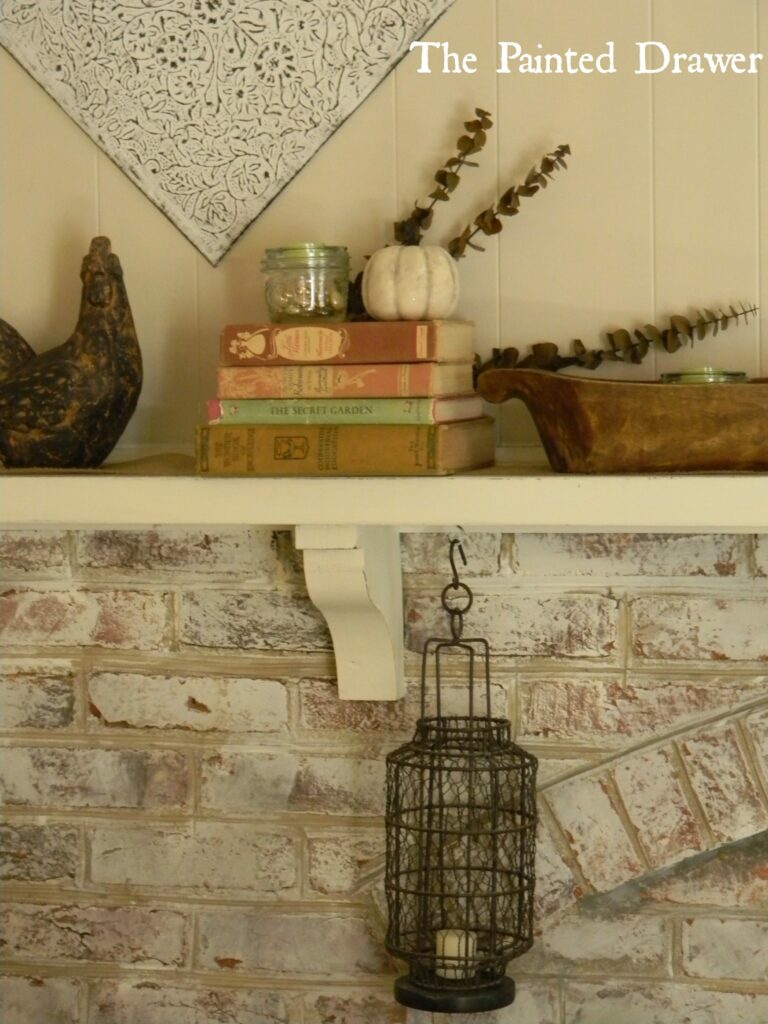 The rooster print is old and the colors are beautiful.  A score at ten bucks to make me smile!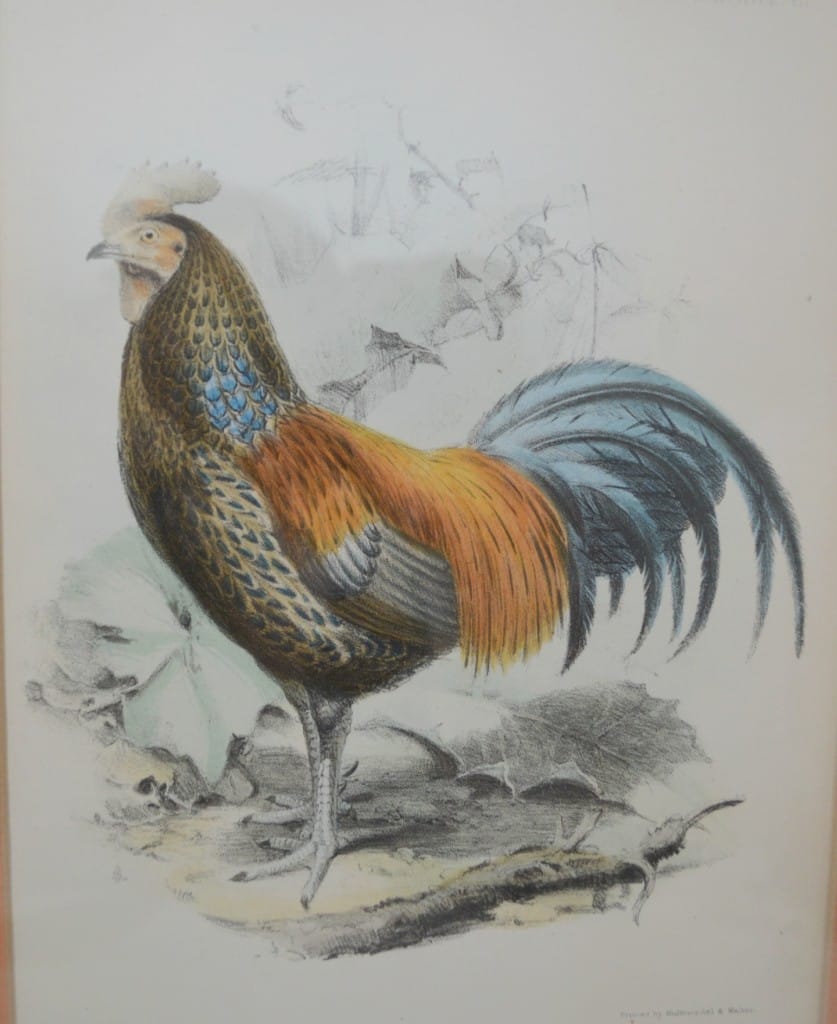 Now I want to share some very exciting news.  My Whitewashed Farmhouse Dresser made it onto the new product brochure for the General Finishes milk paint line!  It is a close-up pic of the Basil with White Glaze finish.  I am just so thrilled.  Can't wait to actually pick up a brochure from the store!
Here is the pic they added to their Pinterest site.  It's of the same dresser featured above.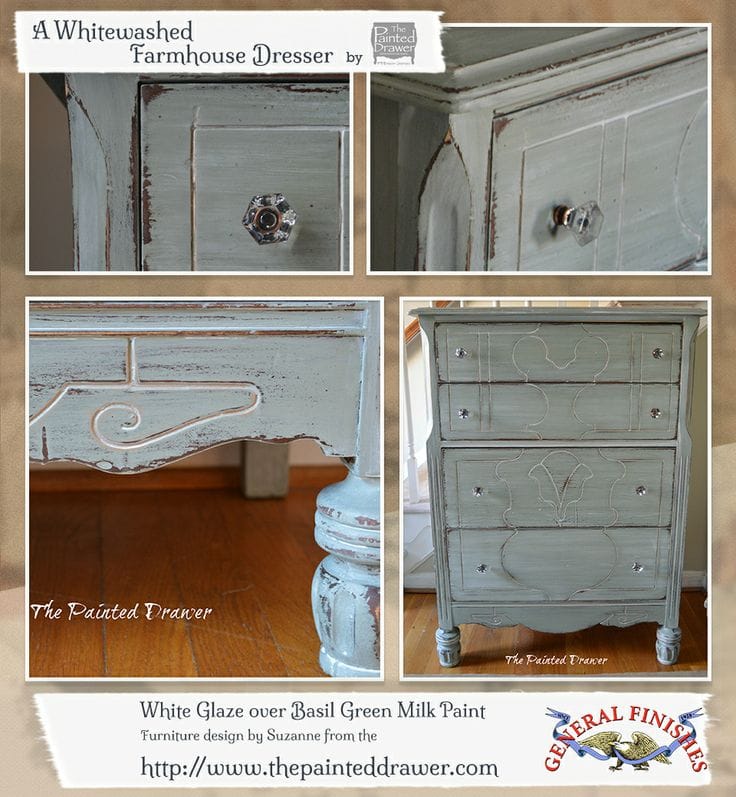 So proud!