This post is inspired by the warmer, spring weather that is moving our way! A sweet French Provincial table makeover using pale pink and a flower inspired decoupage paper on the interior.
Here is the little table as I found it. I picked it up from a local thrift store. I thought it was the perfect size to go in the girl's bedroom at our Secretary Cottage. I plan on placing it between two twin beds in the room.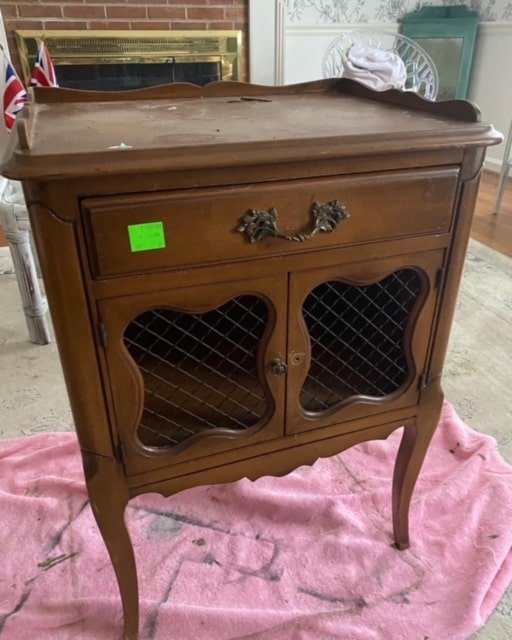 I used the Dixie Belle Paint Line, Silk for this piece. Silk is an all-in-one mineral paint and does not require any sealer. It creates a smoother finish than chalk paint and has a nice sheen to it. This soft pink is the color, Conch.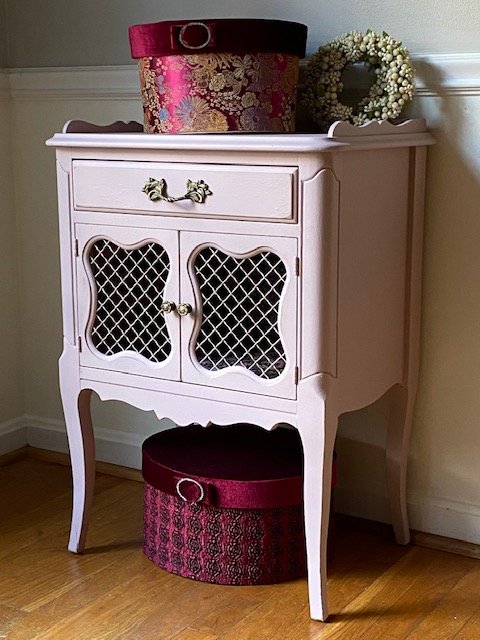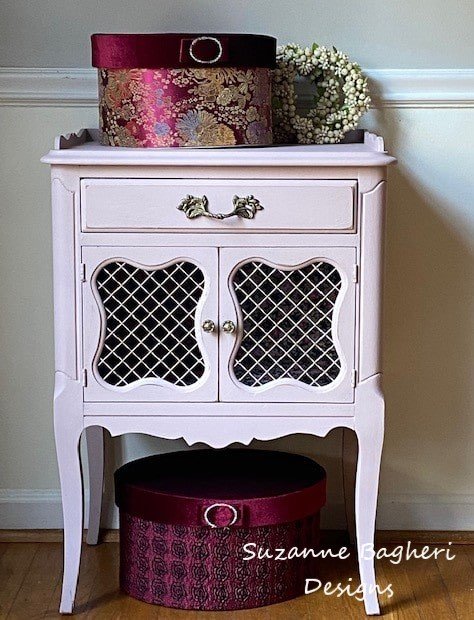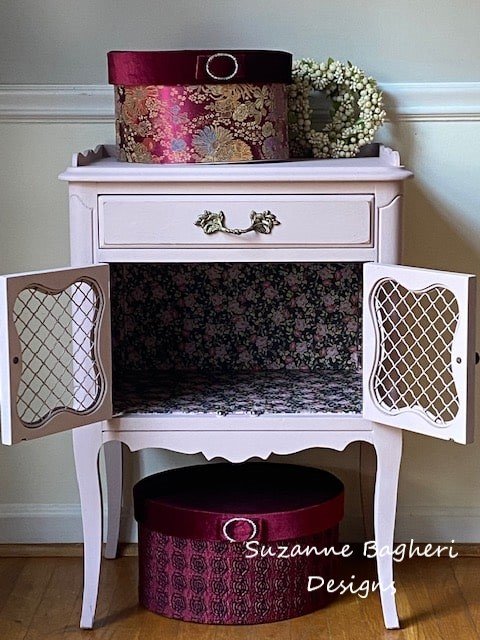 DB Belles and Whistles Rice Decoupage Paper was added to the interior. I just cut and pasted it using their clear coat to adhere and seal. Honestly, very simple!