Happy Friday, everyone!  I hope you are all warm and with power today.  More snow in the forecast…jeez, will it ever end?
I really wanted to share a better pic of the Shabby Grey Sideboard.  Being in such a rush yesterday to get to my son's school's open house, I wasn't able to get any good shots of it.  Here it is in a better light.
Now on to the small stuff.  I decided to go ahead and rent two spaces for this spring's Luckett's Market.  For those who haven't gone, it is a blast and just a whirlwind of a weekend.  Last year I was totally squished for space and realized I needed more room.  In preparation, my living room is already starting to fill up (the week before the market is total insanity in my home!).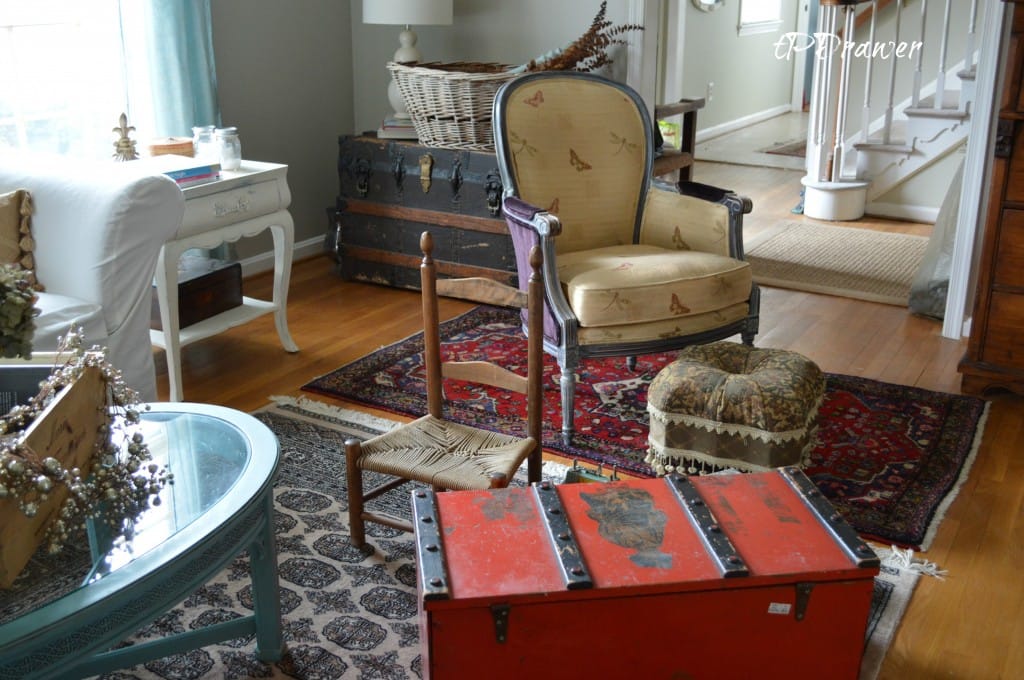 Not only have I been busy hunting for furniture, but I'm also on the lookout for interesting smalls to take to Lucketts.  This super sweet vintage Betsy Ross toy sewing machine is in its original box and I think perfect for the market.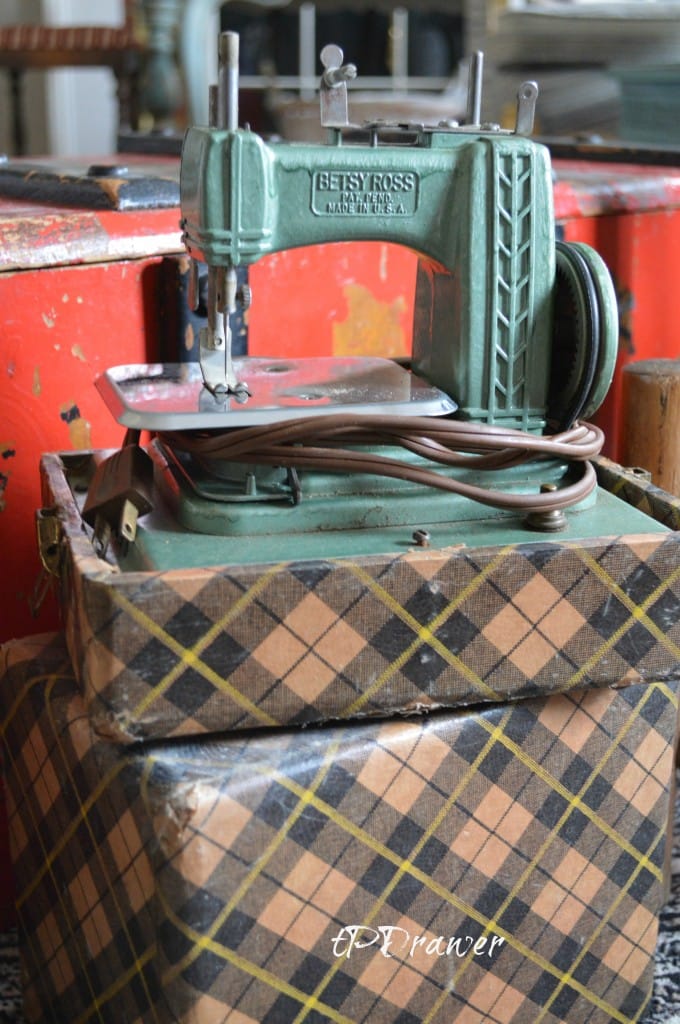 I'm going to whitewash this very old rope seat child's chair before the market.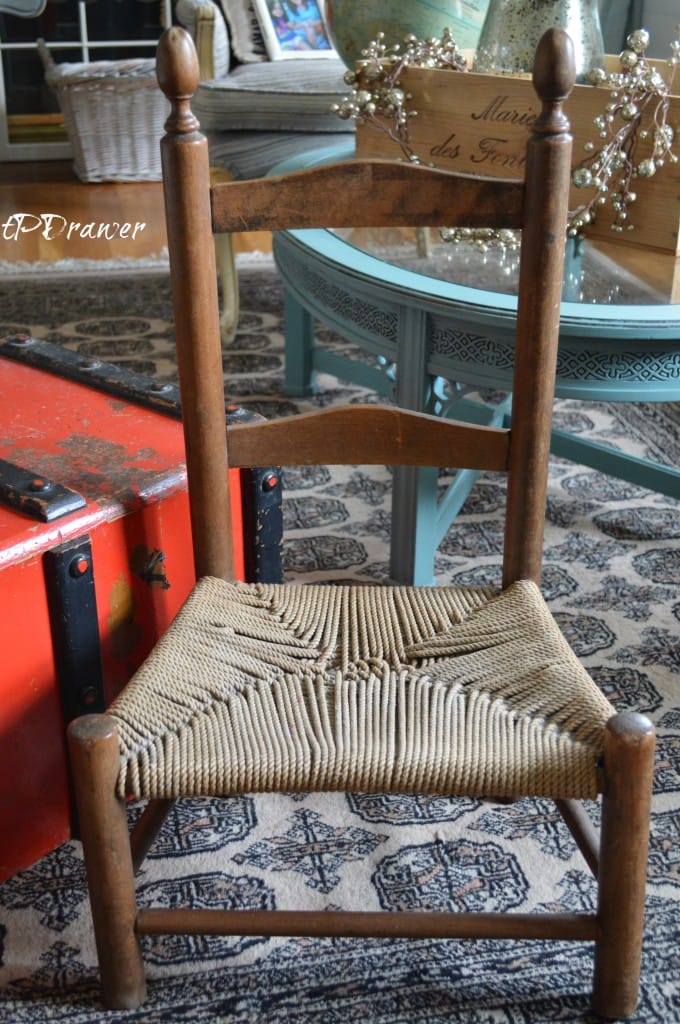 I just love the bright red exterior, rope handles and neat Asian figure on the lid of this vintage crate.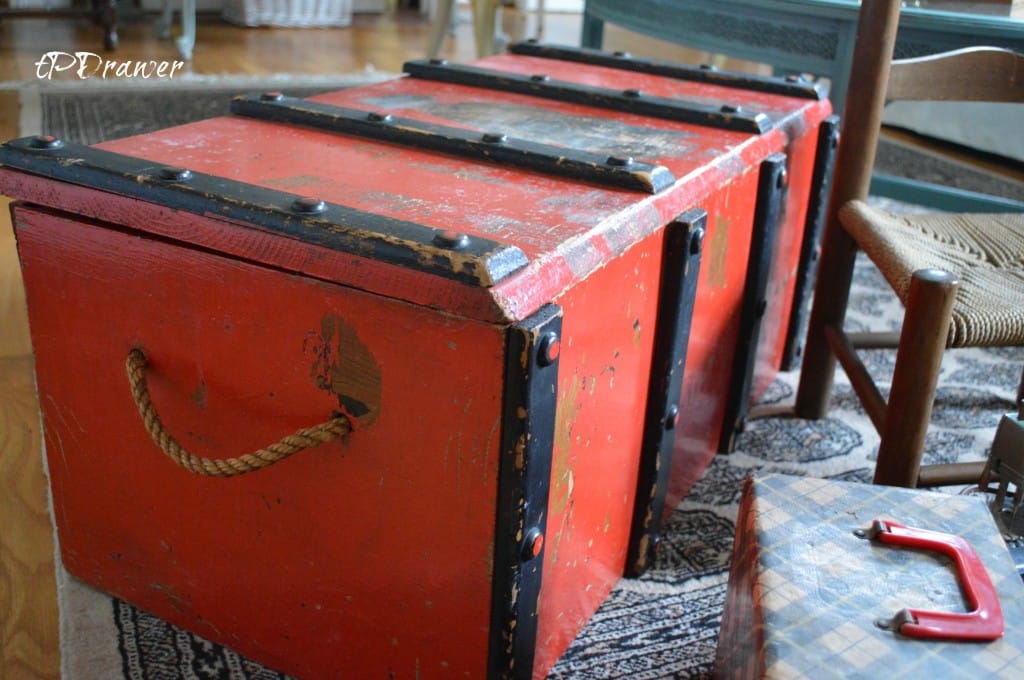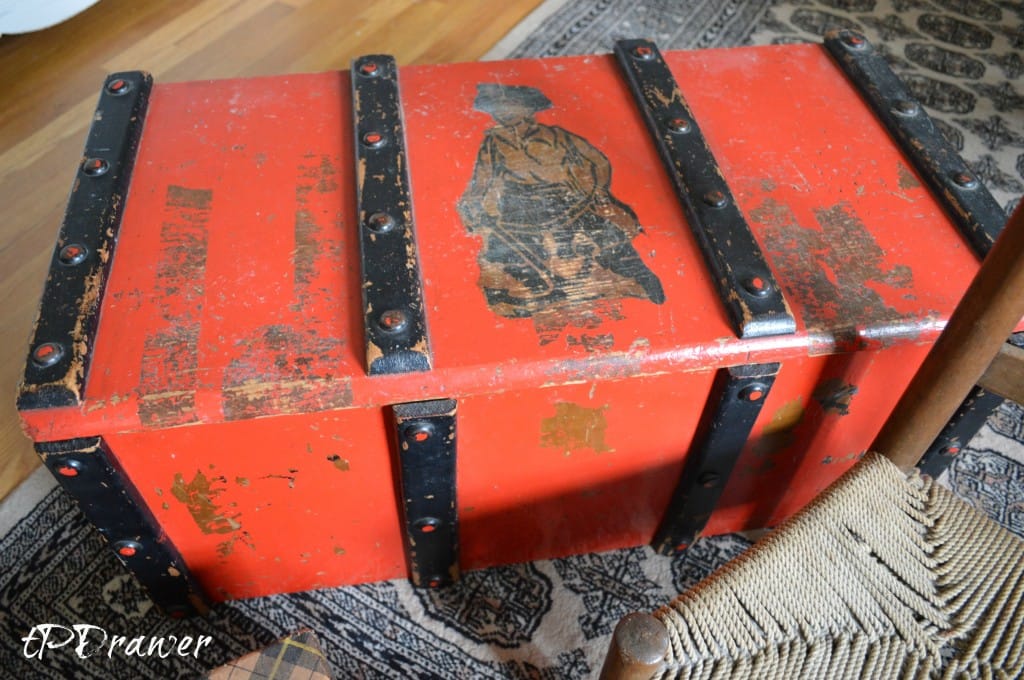 On a somewhat fancier side, there are these gorgeous crystal candlesticks.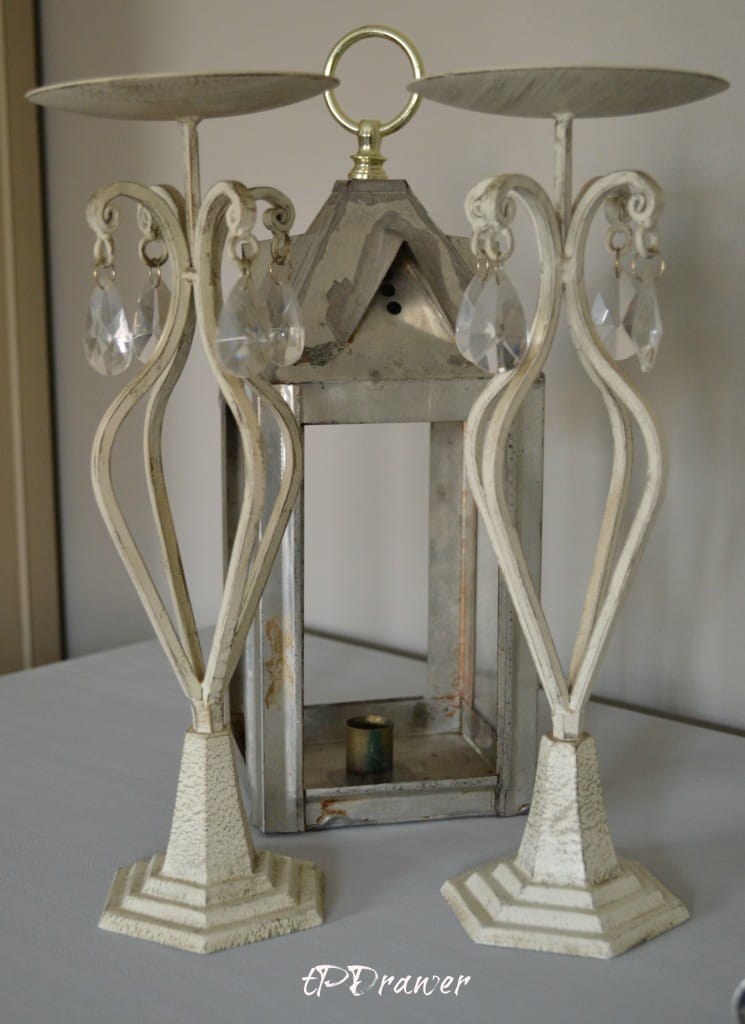 And the gorgeous french chair.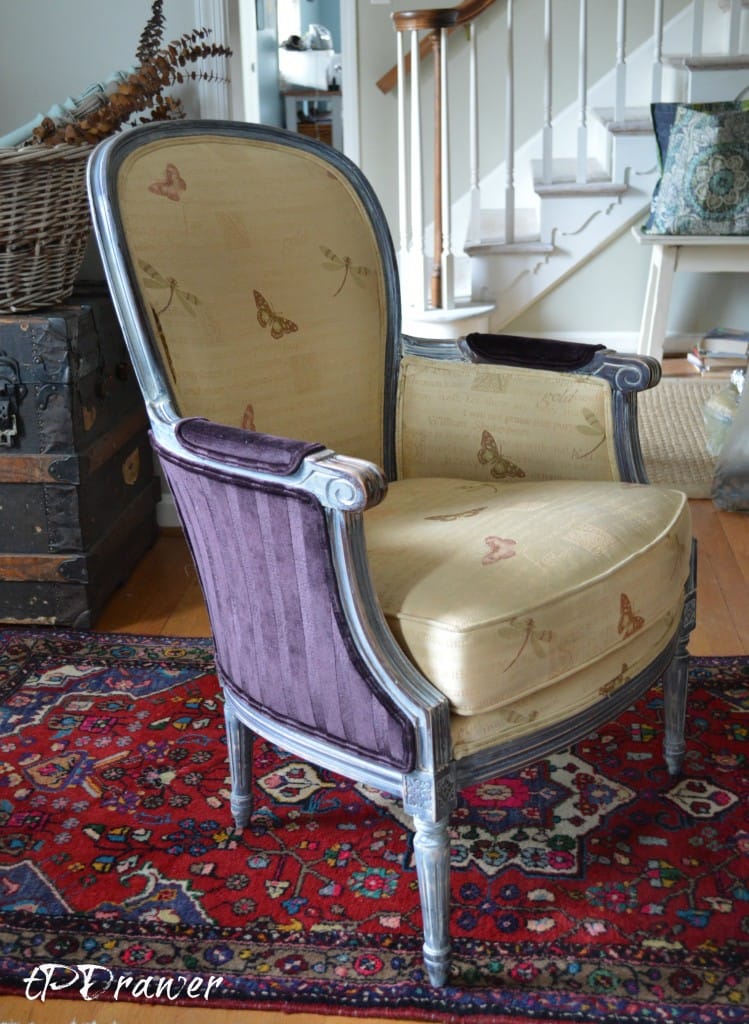 Can you believe the back?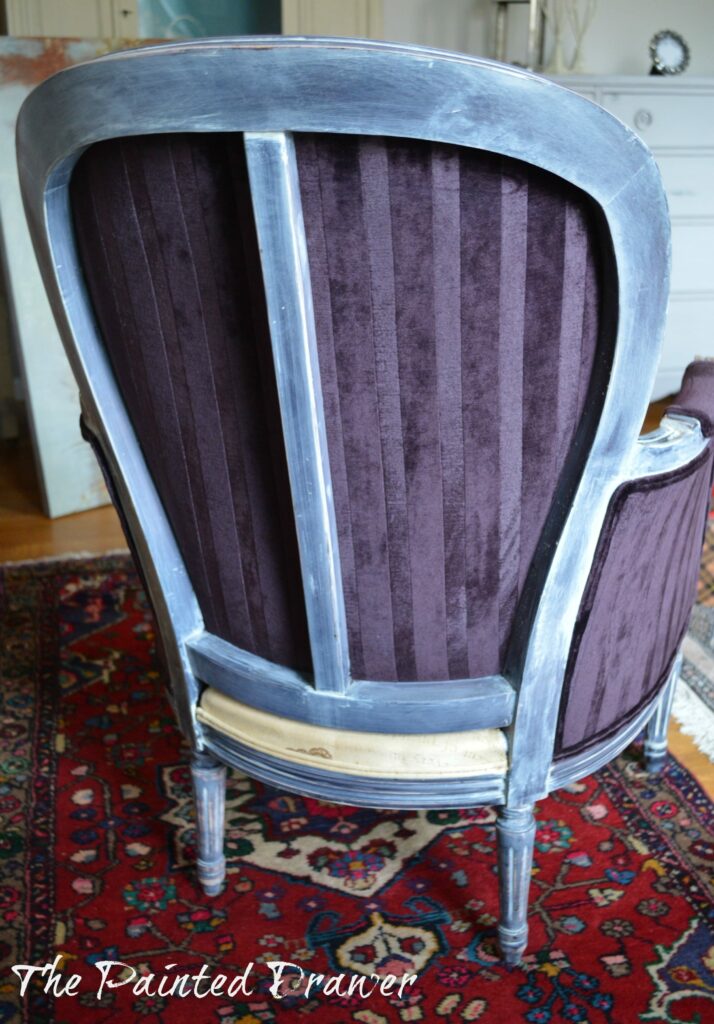 So royal!
Here is a link to The Old Luckett's Store.  I hope you save the date in May!