My favorite all-time colors are grey and blue, or a mix of both.  This vintage french blue enamelware pot that my mother gave me is the exact blue I adore.  It is such a gorgeous color and I was hoping to add more of it into my kitchen.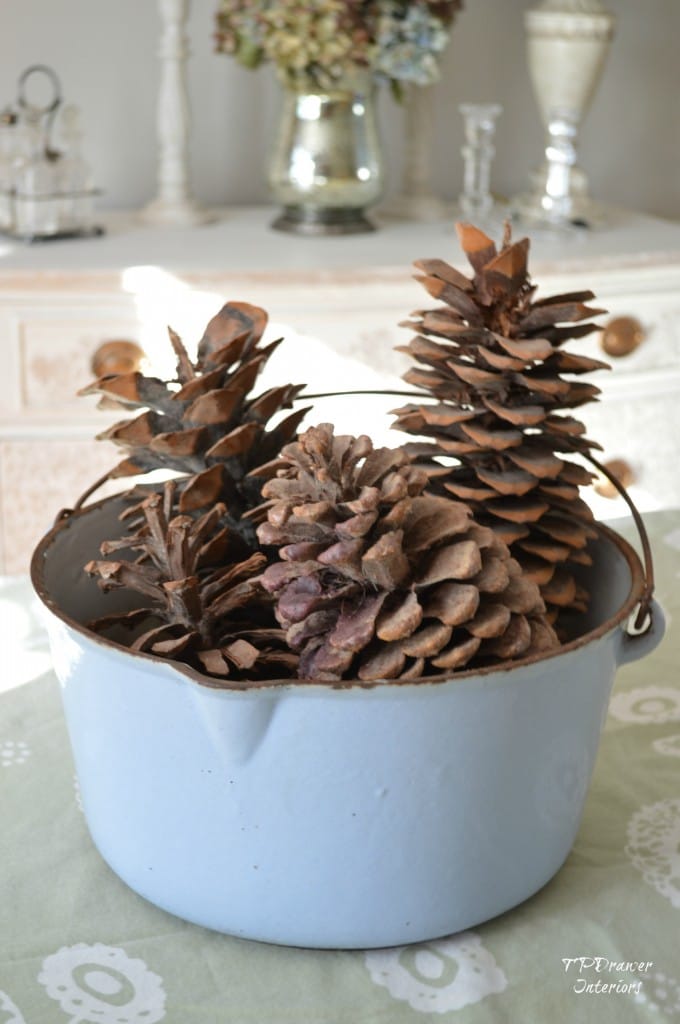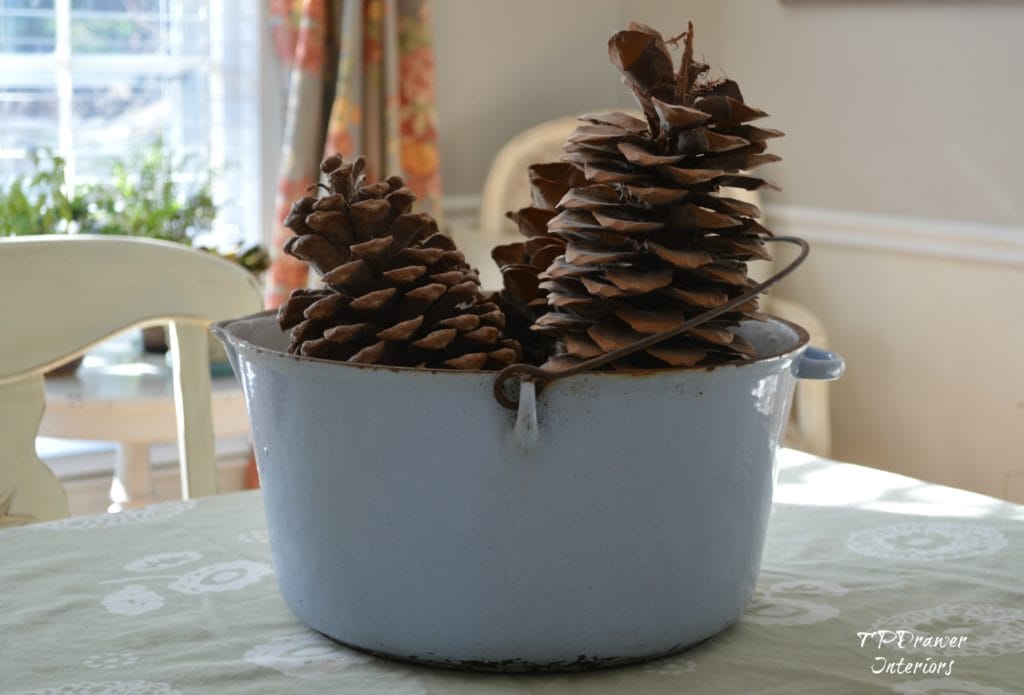 Now to boast about my "new" vintage set of china.  It is marked Flintridge of California and is lovely.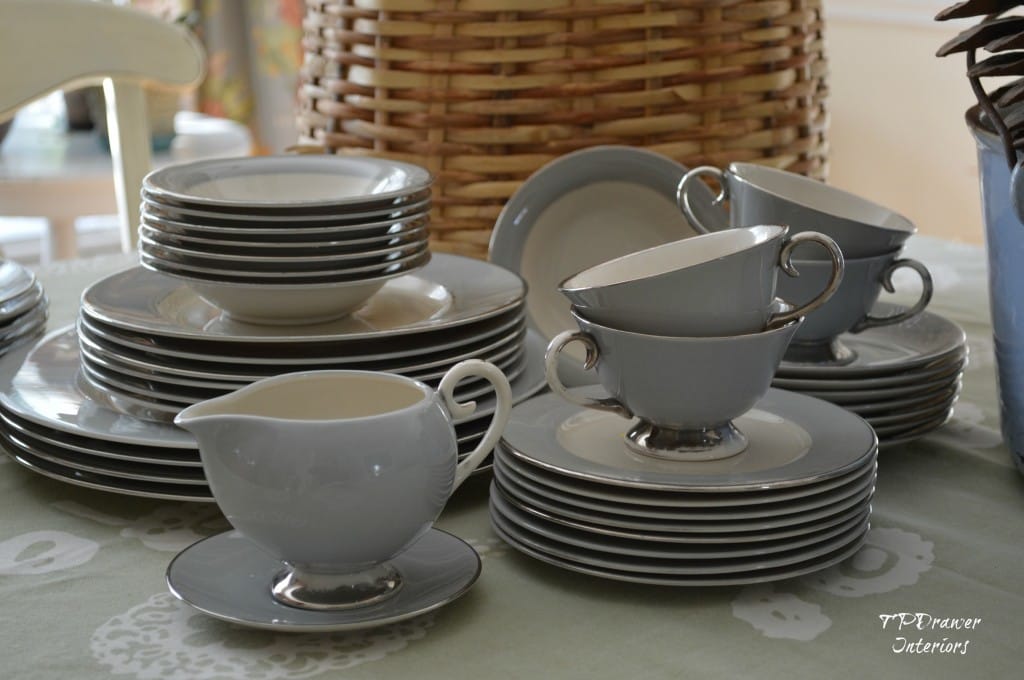 I have been looking to replace our Ikea set we use every day that is heavy and well, ugly.  I found this set and plan on adding to it from finding pieces on Ebay.  It ties in with the blue/grey theme.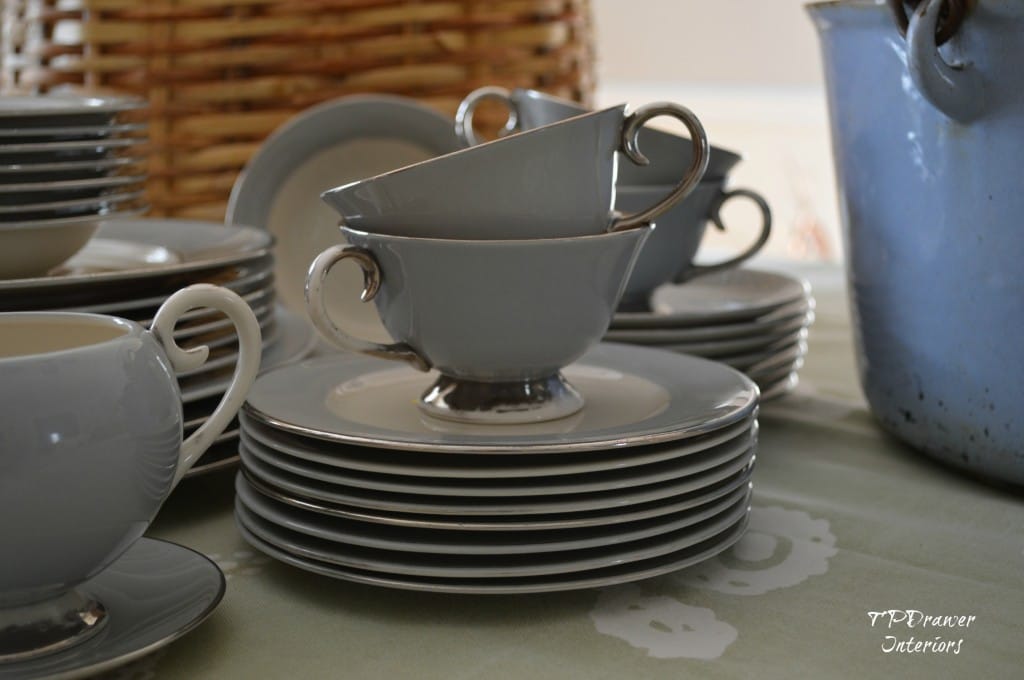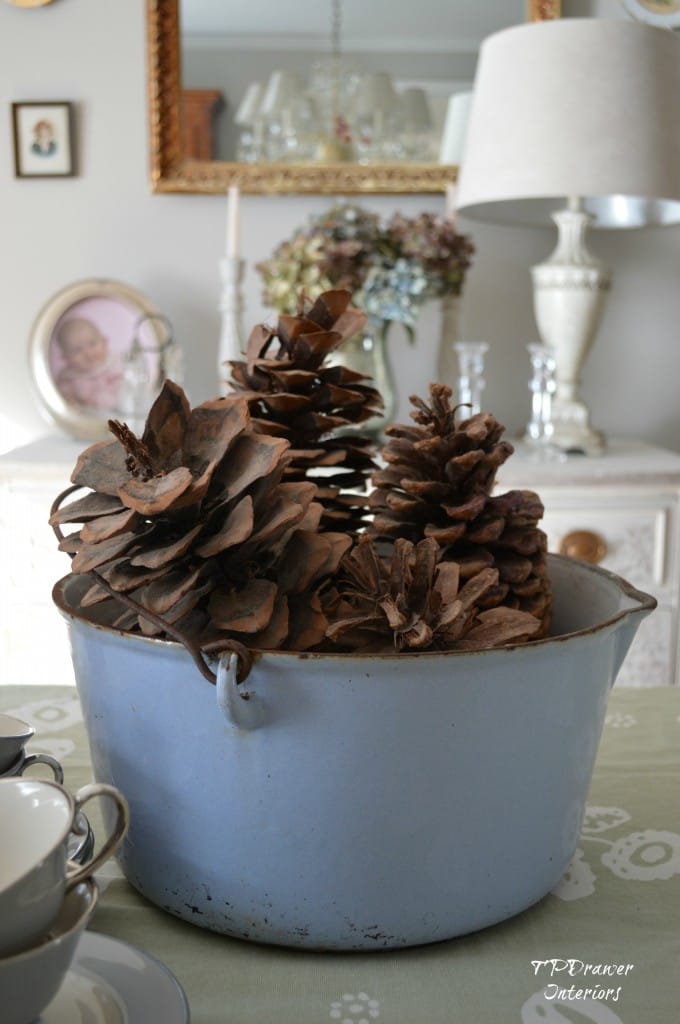 I also happen to love that it is already used and someone put it in the dishwasher so the silver has rubbed off in places.  It's to be used everyday in my home and now I can rest easy if one of the kids chips a dish!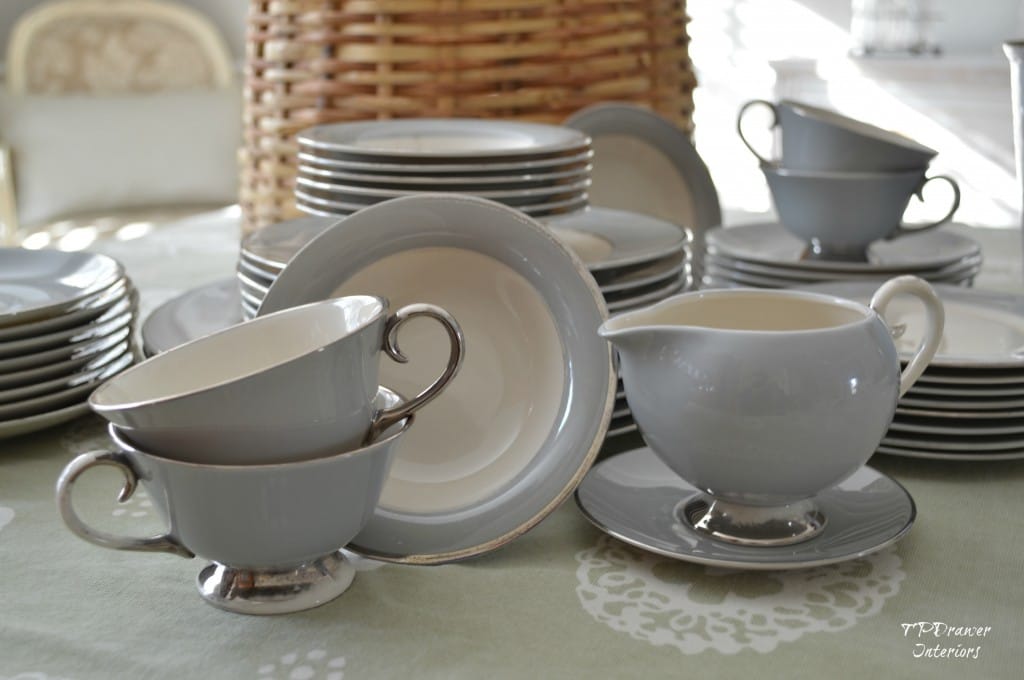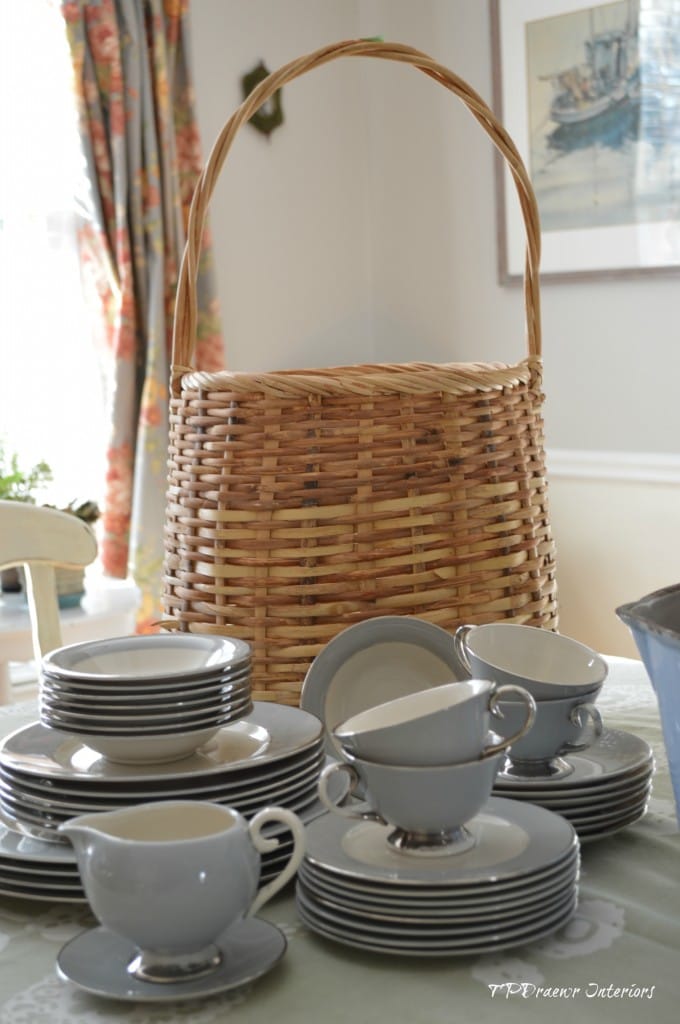 I was hoping to share the Shell Dresser with you today but will have to share on Thursday, instead.  I know, the suspense is killing you! 😉
Join the Fun! I Always Love More Subscribers!