Can you believe that I had yet to ever try Annie Sloan Graphite?  For some reason, I never had the need for it.  I typically go for General Finishes Lamp Black because it is a true, deep black.  Annie Sloan is much softer, in fact it is more of a subtle, super deep gray with almost bluish undertones.
I purchased Graphite for a dresser that I am going to work on next week.  Oh, my – it is scrumptious! In the meantime, I decided to give it a try on this pair of tables that I picked up a week ago.  They are very vintage and have interesting scalloped edges to them.  I knew that paint would bring out their best and I was right.
Hare they are now after one coat of Graphite, distressing with 220 grit, with clear wax applied.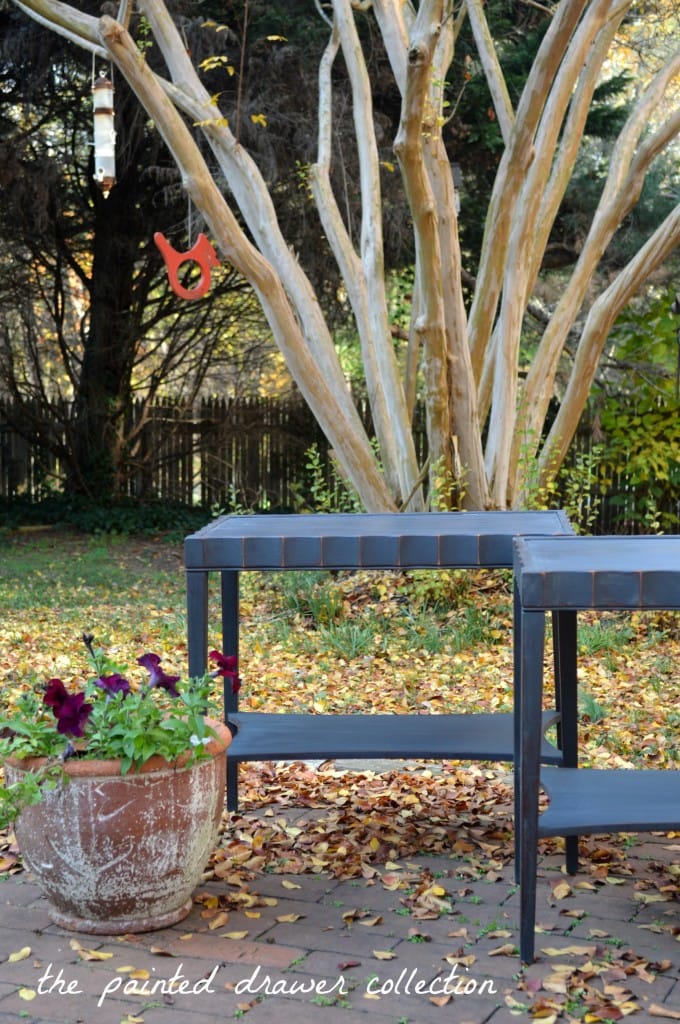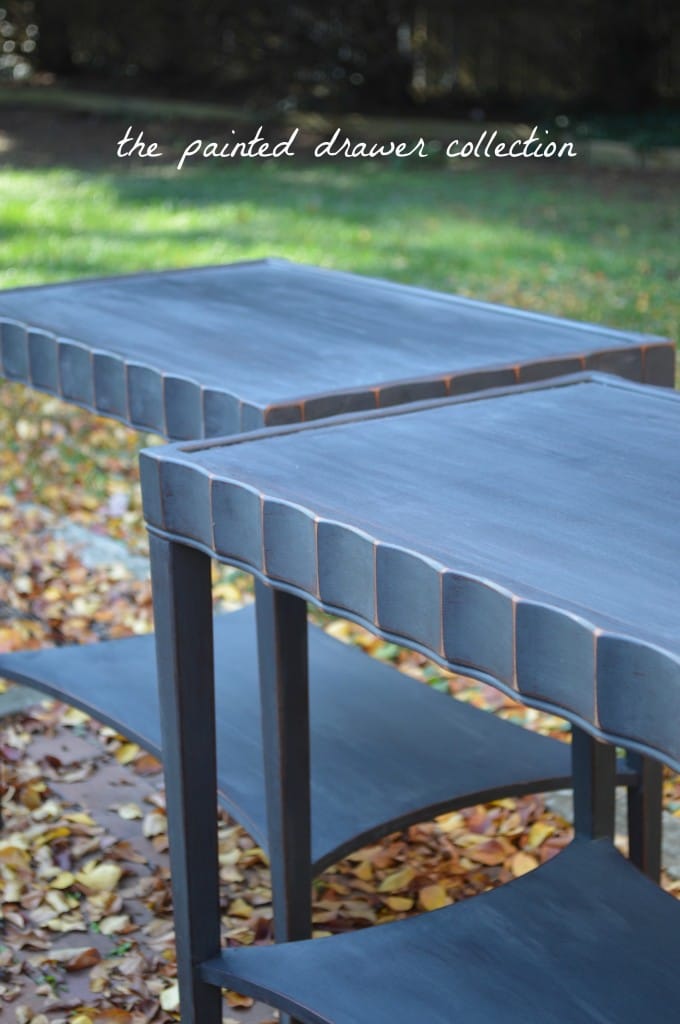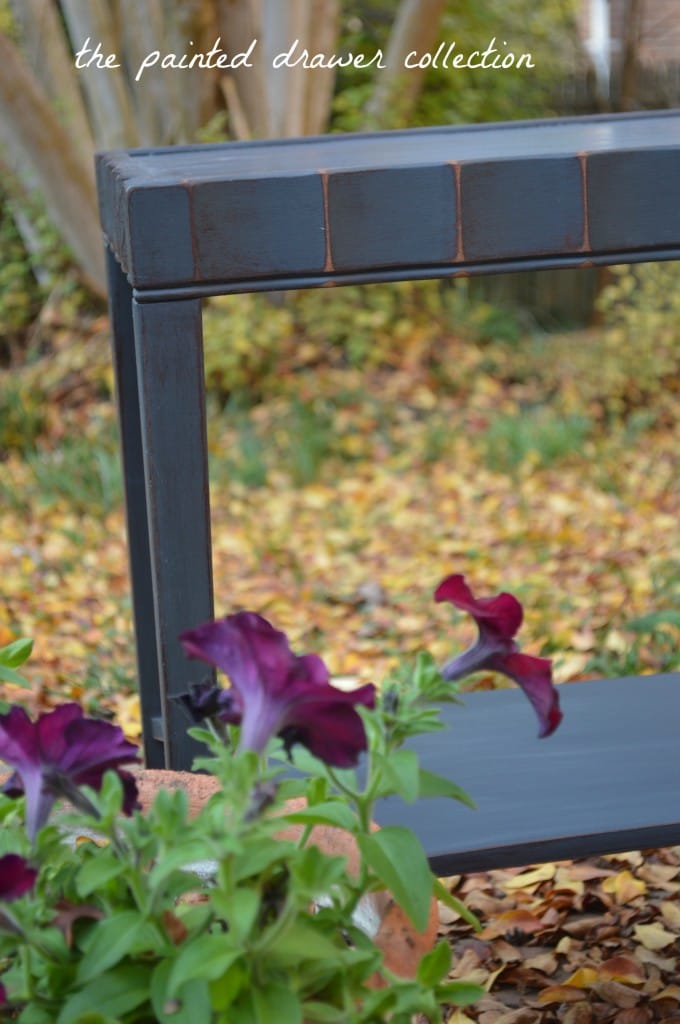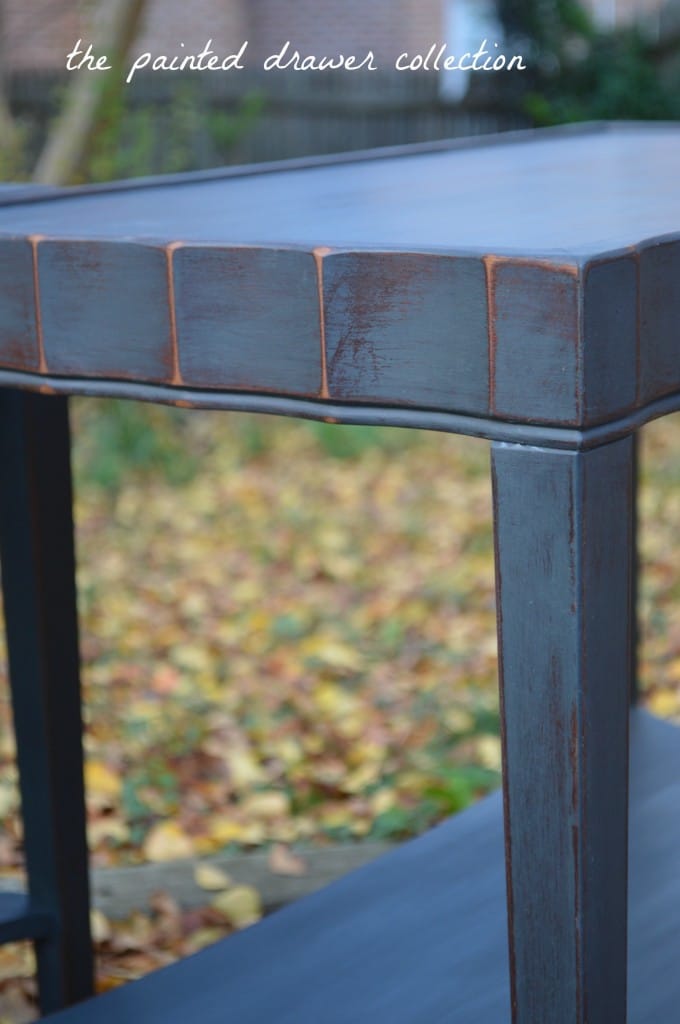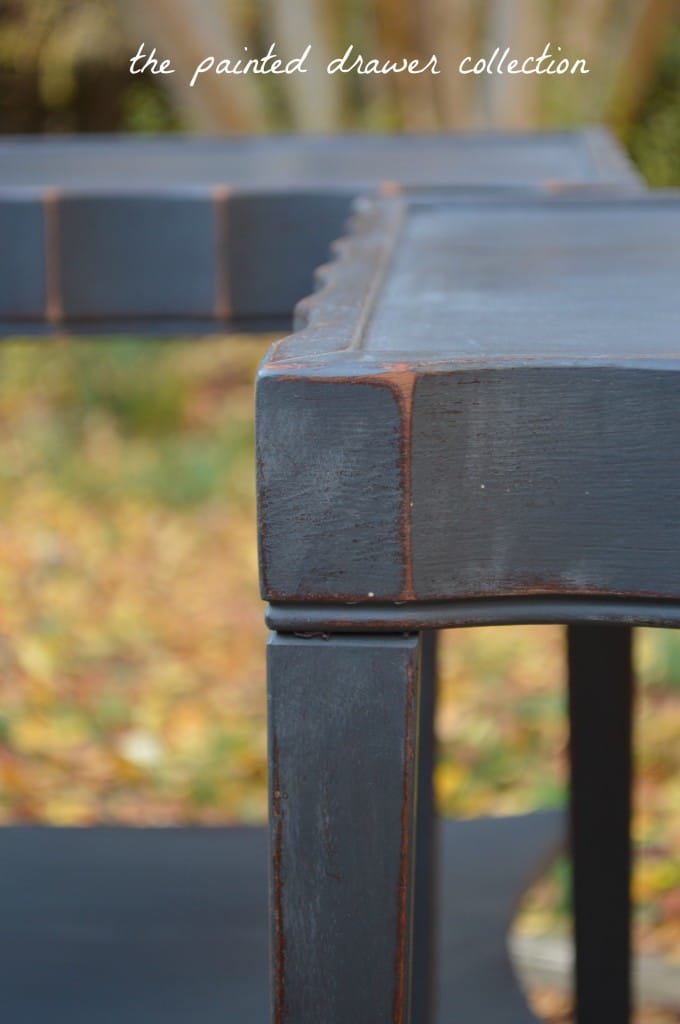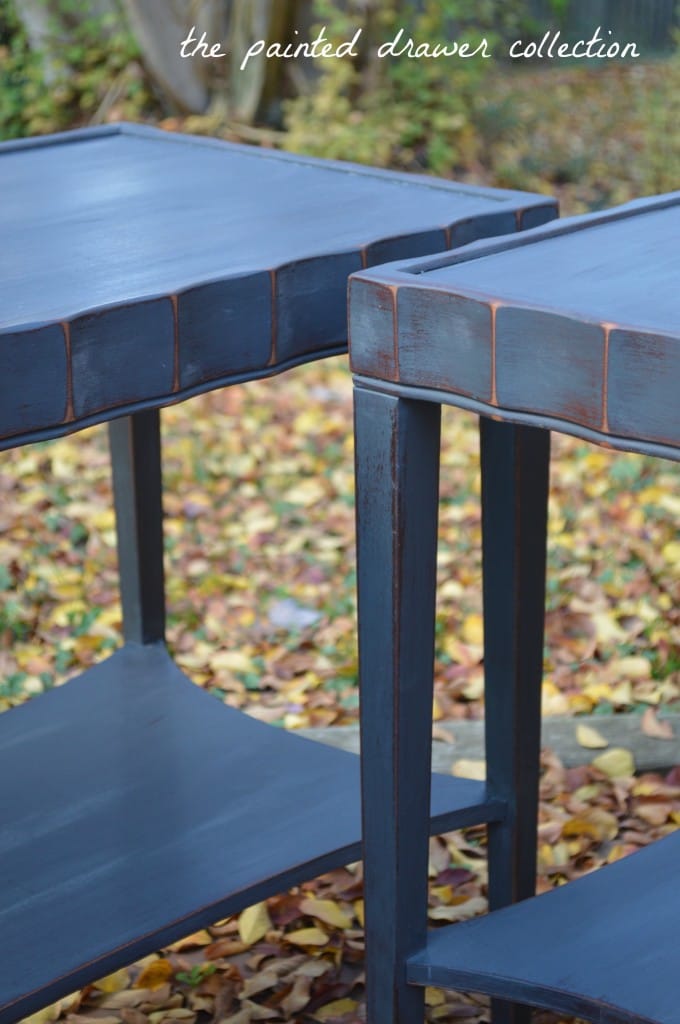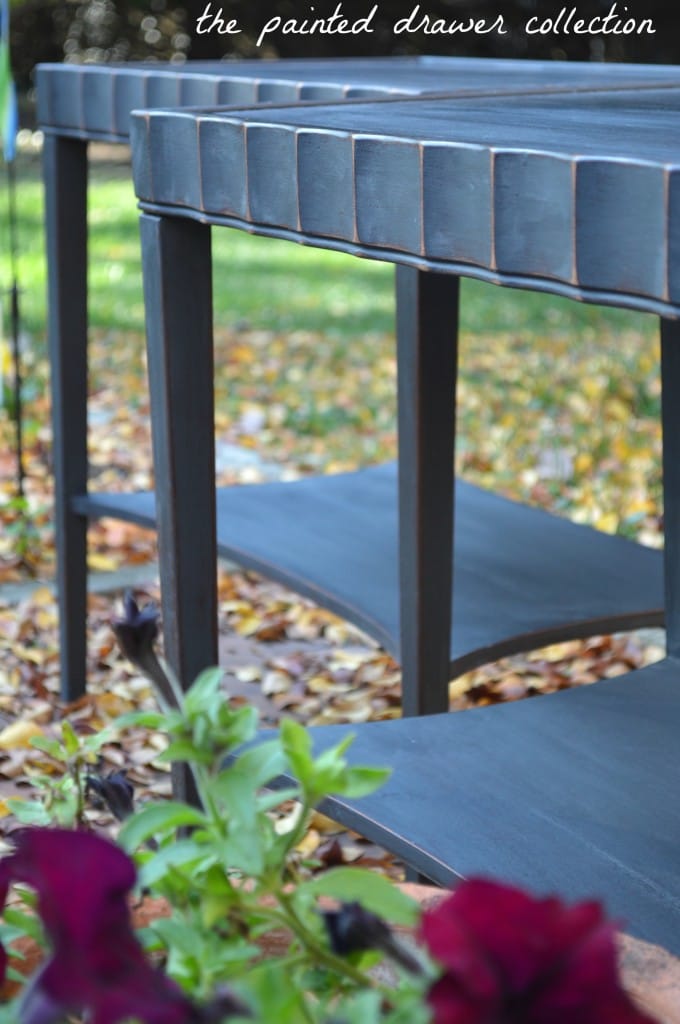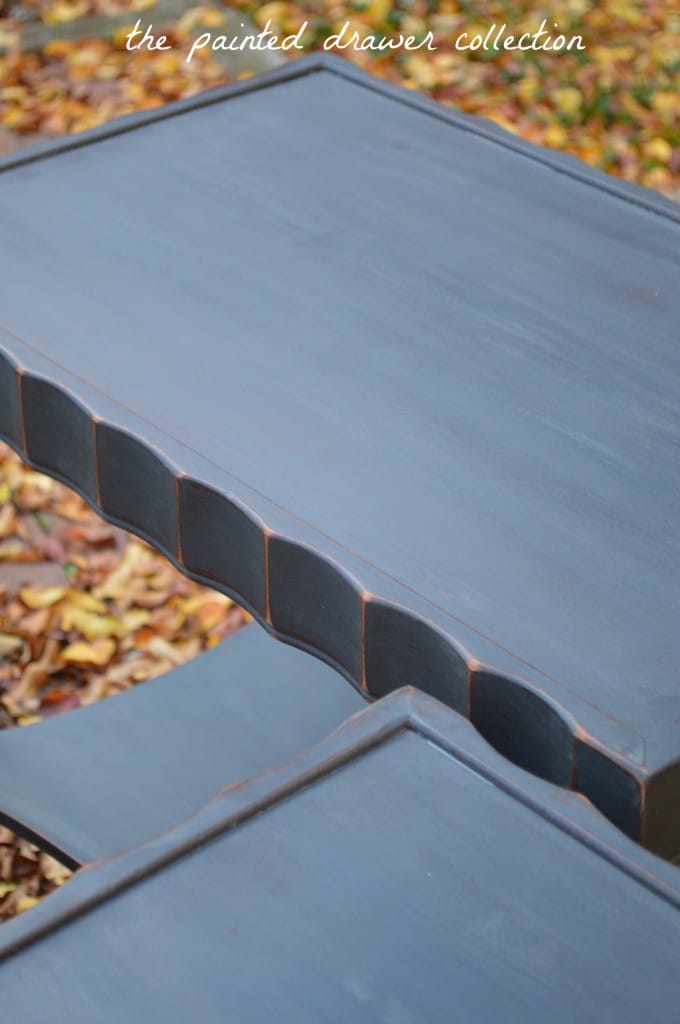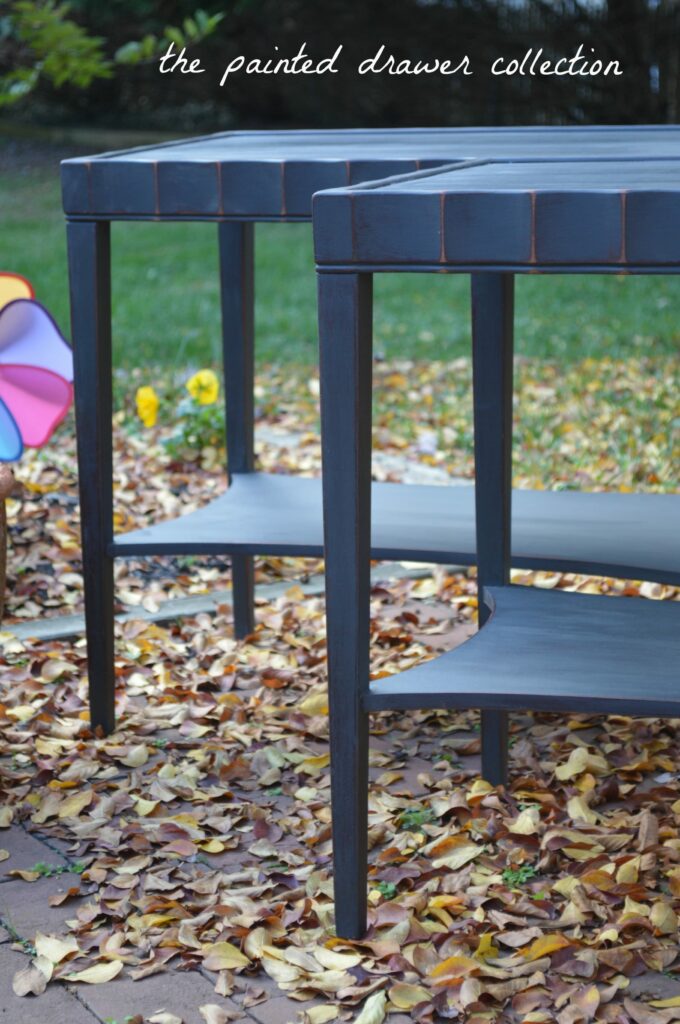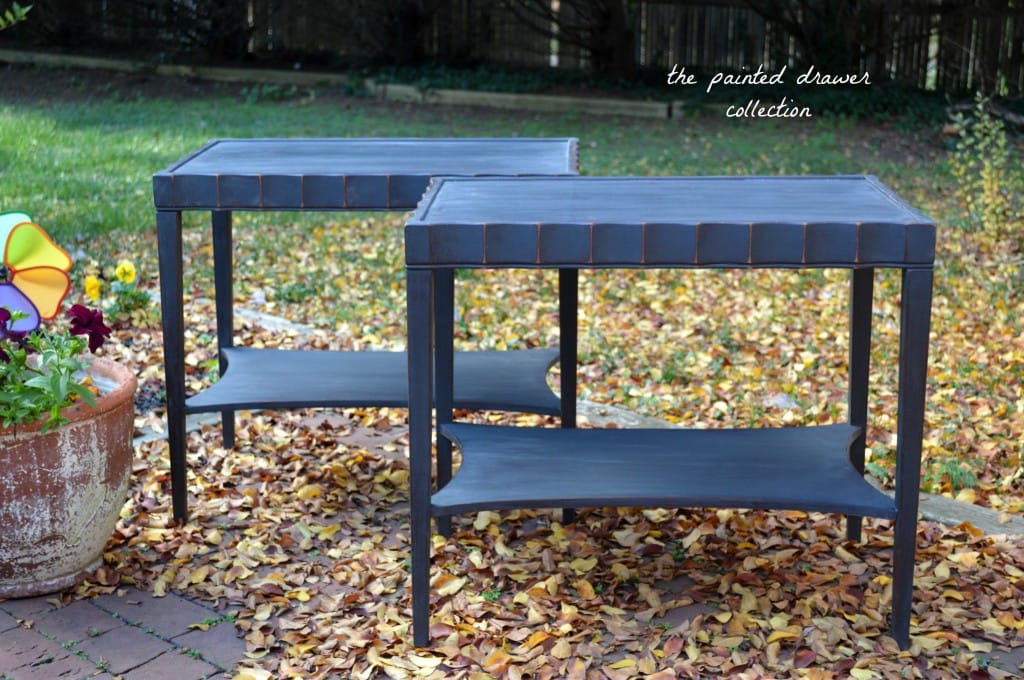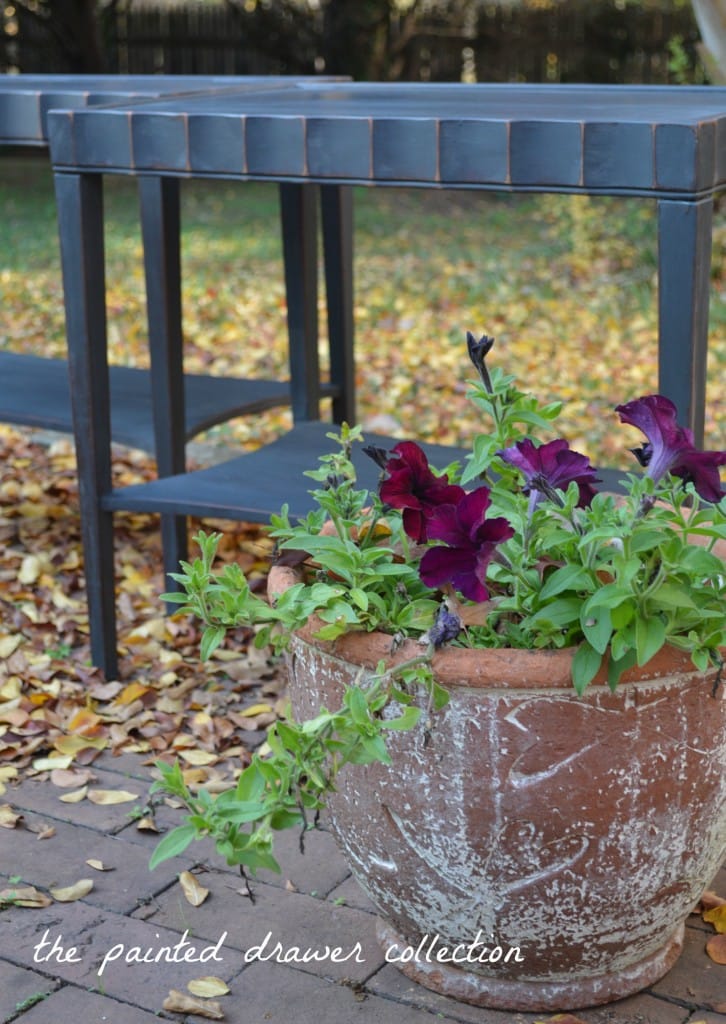 And, just one of Lucky's profile 😉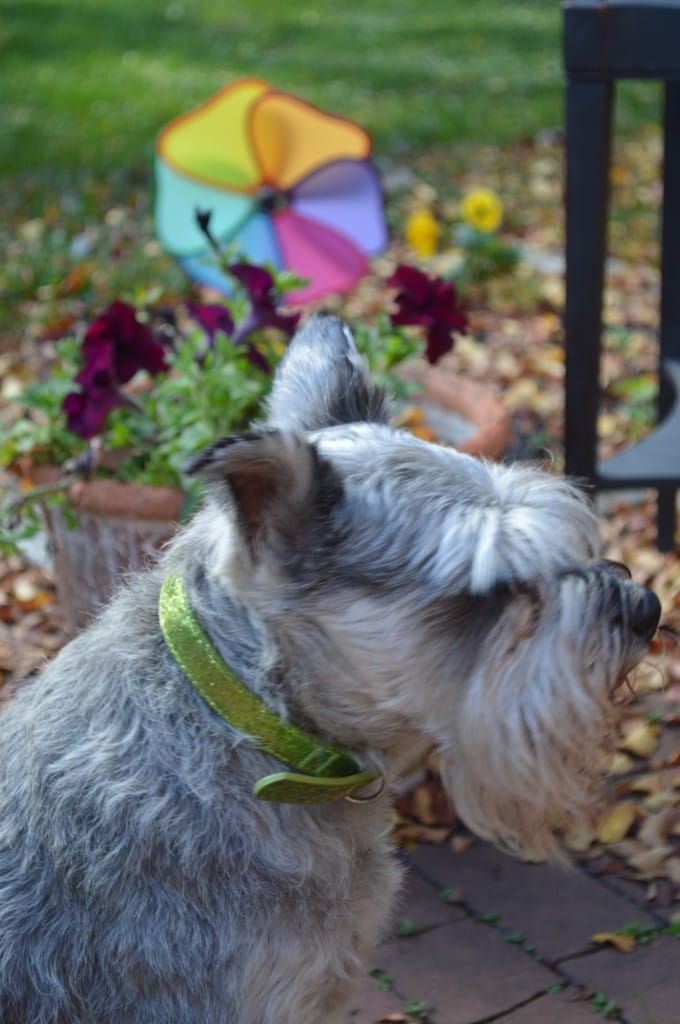 I must say, as with all Annie Sloan colors, I am a fan!  Have a great weekend, everyone!