I showed you all a few days ago how the top of the shell dresser was just too reddish for my taste.  I decided to re-stain it with a darker stain.  Tpyically, I stain my furniture tops and add a wipe-on poly.  It gives them some protection without the shiny look.  As in my walnut topped dresser (with my favorite book series from when I was little.  My daughter is busy reading them now)..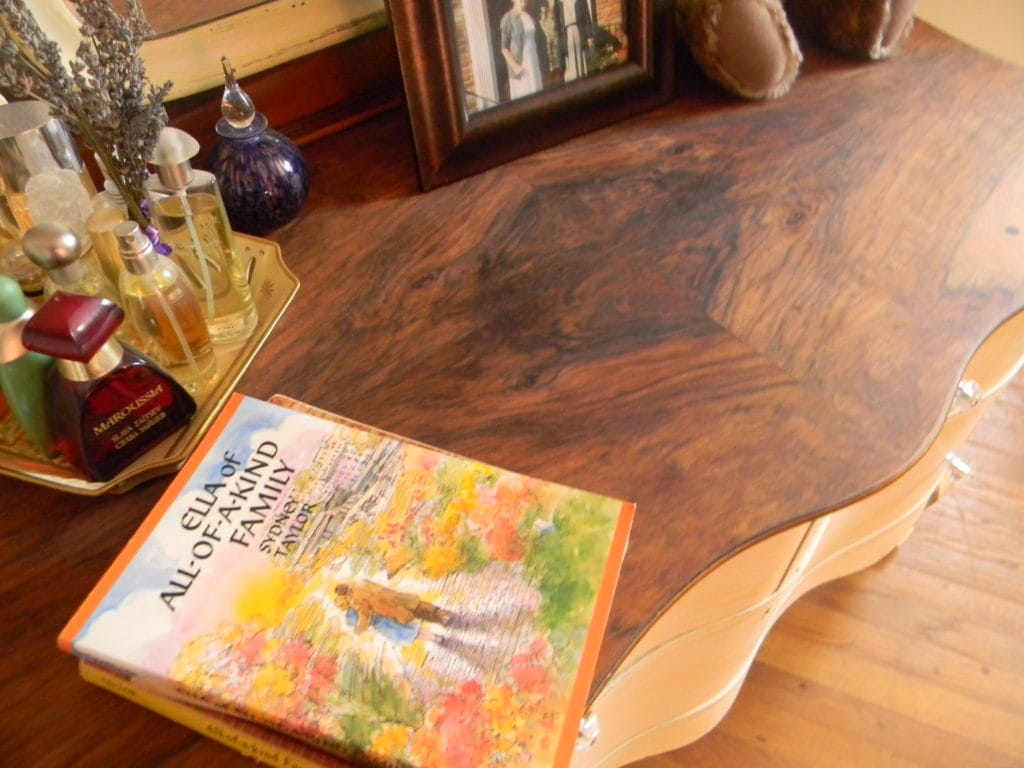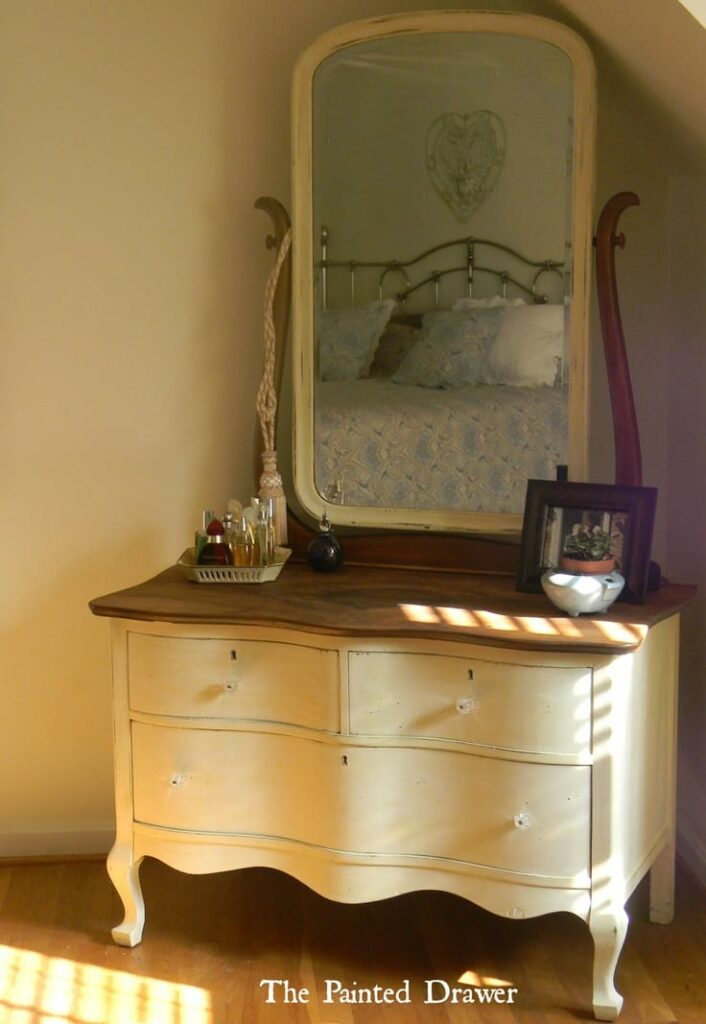 This time, I tried something totally new.  I used Minwax PolyShades.  This is a stain with poly in it already.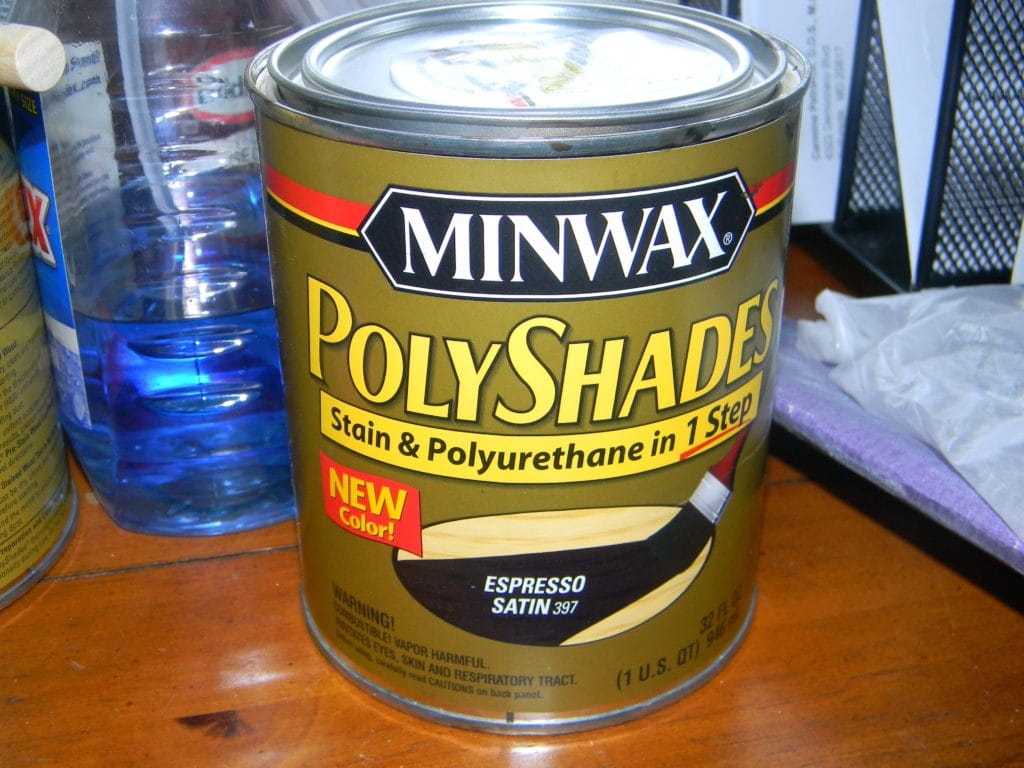 After first sanding back the "reddish" regular stain with 220 grit sandpaper, I made sure it was super clean and then applied the first coat of the PolyShades.  I initially chose the color Bombay Mahogany.
PolyShades is much different than just a stain.  A good brush is necessary, which I found out the hard way.  My cheap brush started to drop bristles everywhere as I applied so I had to quickly take them off and go over it again with a regular brush.  I let it dry and it looked amazing.
Except…still reddish!
After another trip to Home Depot, I chose a color called Ebony Stain.  First, I gently sanded the top with a fine grit steel wool, cleaned it well and then applied.  Here are the pics – mind you, it was only just finished and isn't fully dry yet. It takes at least 6 hours for it to cure.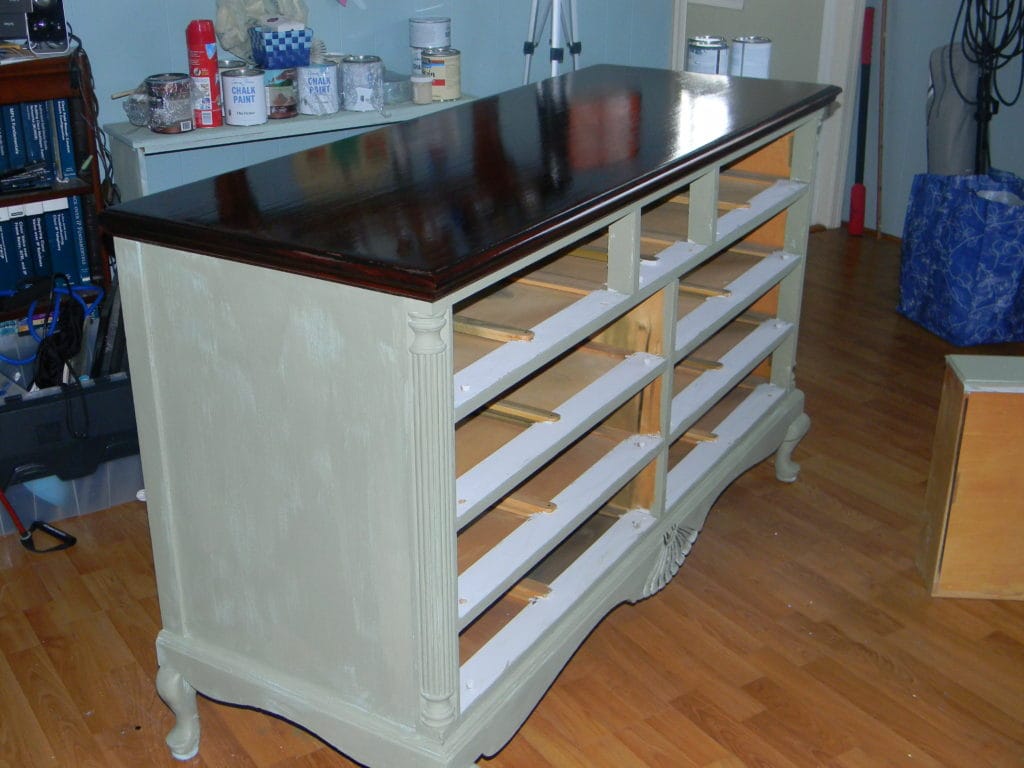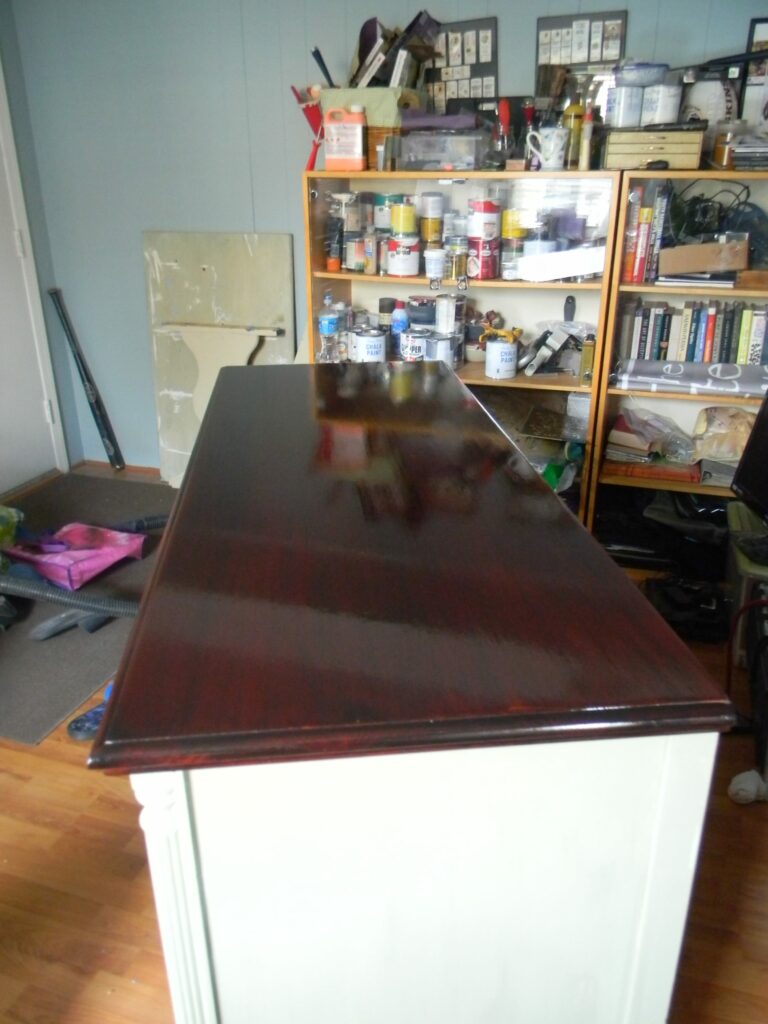 Still slightly reddish but much better and darkened to my taste.
The PolyShades is a more sophisticated look which will really suit some of my pieces.  Honestly, I think my favorite is still the not-so-shiny look.  My style is more along the farmhouse chic but I am glad to add this to my skill set.
  Looking forward to finishing it up tomorrow!
***Walnut Dresser now listed on Etsy and under Shop Furniture/Dressers***
Join the Fun! I Always Love More Subscribers!