I am pretty much over my cold and able to once again work on a few projects and – key! – do some much needed Christmas shopping.  I am so glad my kids are almost over the toy phase.  They now are really into board games and games for the Wii (Just Dance!) so it's fun to shop for them.  There is a great store in our mall called Marbles: The Brain Store.  I highly recommend it if your child enjoys puzzles or building sets.  It's the perfect shop for my son who is 15 but they have other interesting games for younger and older ages.  Just thought I'd share!
On to this week's fave find.  I almost didn't have one to share but was able to find this beauty today and am in love!
There may be those who say "Don't paint it!" but actually it is missing pieces of its veneer and needs a lot of repair work.  Paint will make it sing!  The drawers open and close easily and the piece itself is solid with great lines.  This is one I am so looking forward to transforming!
A quick update on last week's find.  I spent the afternoon sanding off the old shiny top and got it down to the bare wood. 
The wood naturally is a reddish tone and the stain didn't cover that enough for me.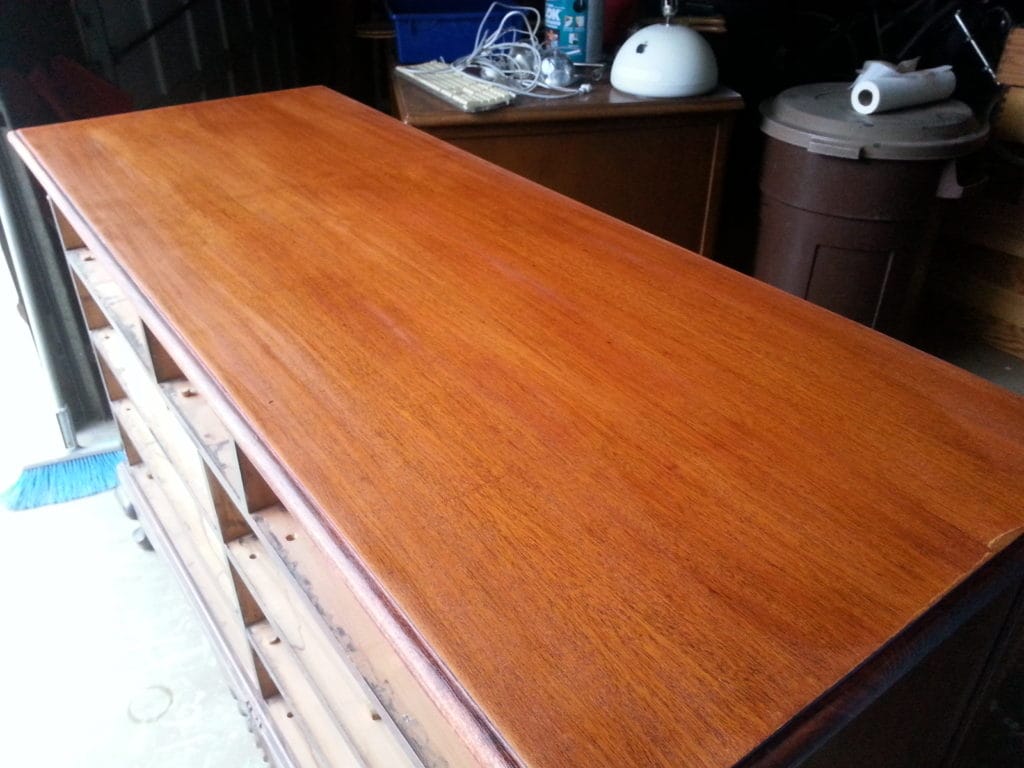 I'll let it sit overnight and lightly sand it again before adding a darker stain to it.  More than likely ebony.  I'll post tomorrow and hopefully it will look darker and not reddish anymore.  Back to the cold garage I go 🙂
A quick shout out to my nine year old, Sophie May who sang last Saturday evening in the Strathmore Children's Chorus performance.  I'm such a proud mama!
Join the Fun! I Always Love More Subscribers!