I took a break yesterday and spent it cleaning and organizing my house after hurricane Luckett's swept through!  Time to unload the car and rearrange my home to incorporate a few pieces that didn't sell until I get a chance to list them on Etsy.  Here's a quick "Luckett's" wrap up…
The Good – It was a really successful weekend!  The whitewashed cabinet found a new home and so did the farmhouse blue dresser and a bunch more.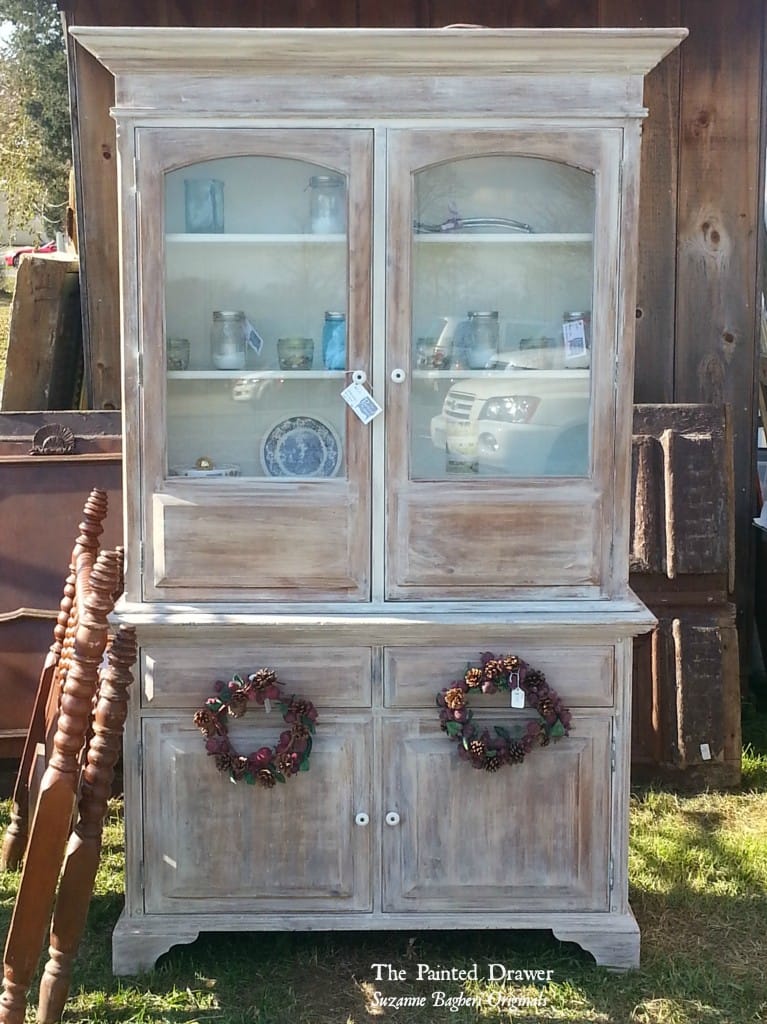 My girls had a blast running around the grounds and in and out of the Luckett's Design House (about fifty times!).  They were well known to the staff by the time Sunday rolled around and I gave them each a little spending money to do a bit of shopping.
The Bad – it was super windy and chilly.  We ended up taking down our tent for fear it would become a giant white kite in the Virginia sky.  A few people (just a few) were rather, well, unpleasant with their comments.  Such as, "Oh, cousin Mary uses that chalk paint and she can do that for you."  I understand that many people are having fun painting their furniture and that is great, which is why I share all of my tips and techniques.  I am sure there are tons of beautiful pieces out there.  However, I am selling my pieces that I have spent a lot of time creating.  Like the Coco Table.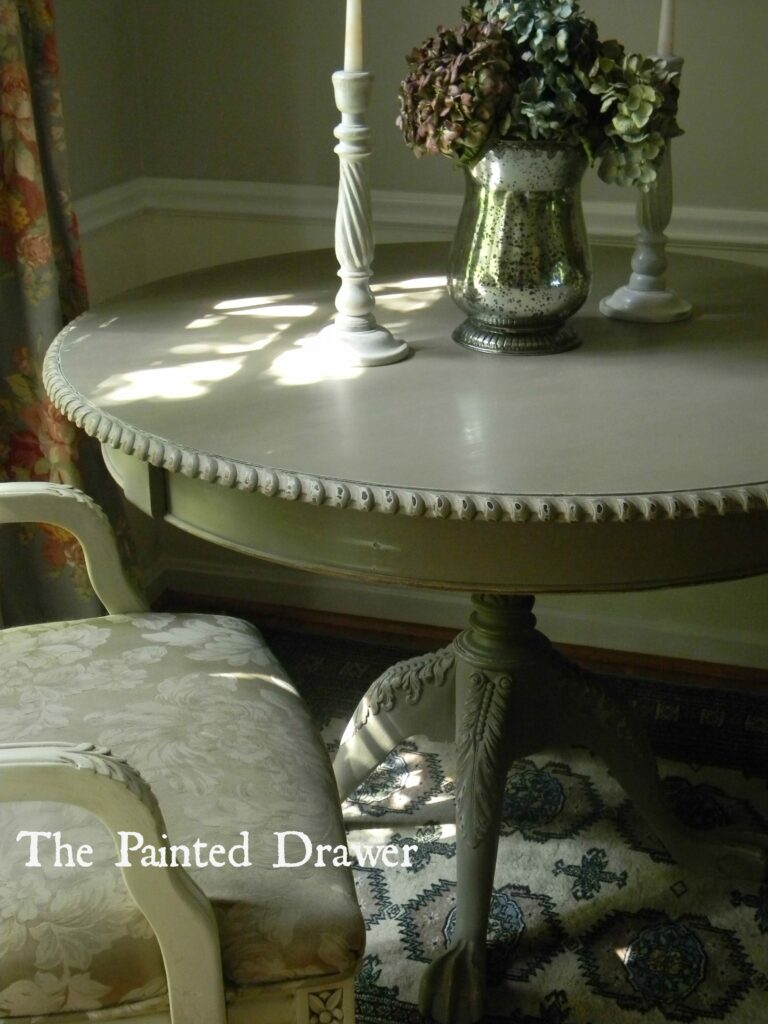 I found the piece, fixed it up, thought about how to finish it and then executed my vision – making it one of a kind.  I am selling my creations, not just a table I covered in paint that, of course, anyone can do.  I hope that I am coming across the right way.  I am not saying my pieces are better than cousin Mary's.  I am saying that it is rude to assume that one person can replicate another person's piece.
Now, to the Best – meeting wonderful people and especially those who follow the blog and my page on facebook.  I loved chatting to everyone and hearing about their projects.  A wonderful young woman purchased the glass front cabinet that I finished a few weeks ago. 
I did it in French Linen and the inside in different layers of paint colors with a crackle finish so they all peeked through.  She saw the cabinet and immediately knew it was perfect for what she was looking for.  Sadly, she had lost her baby in pregnancy at full term and had been searching for a small piece to put her baby's mementos' in.  We shared a hug and she went home with the cabinet.  The next day she was back and showed me pictures of it with her baby's items inside.  She has a gorgeous little three month baby girl now and my girls had fun making faces at her and making her smile.
It reaffirmed that what I do is important, after all.  I took a cabinet that was left for trash and turned it into a family treasure.  So, yes, the best!
I asked my girls to run around and take pictures of their favorite Christmas ideas.  These are what they took – through the eyes of a 9 and 12 year old!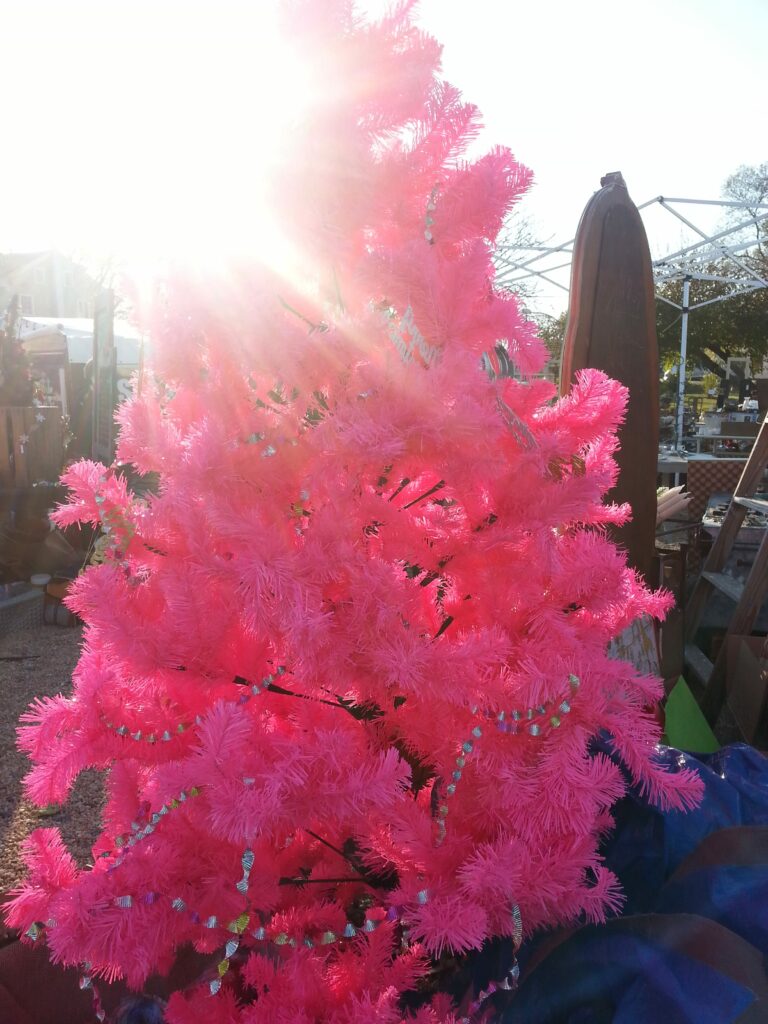 My loves.  They did a good job, don't you think?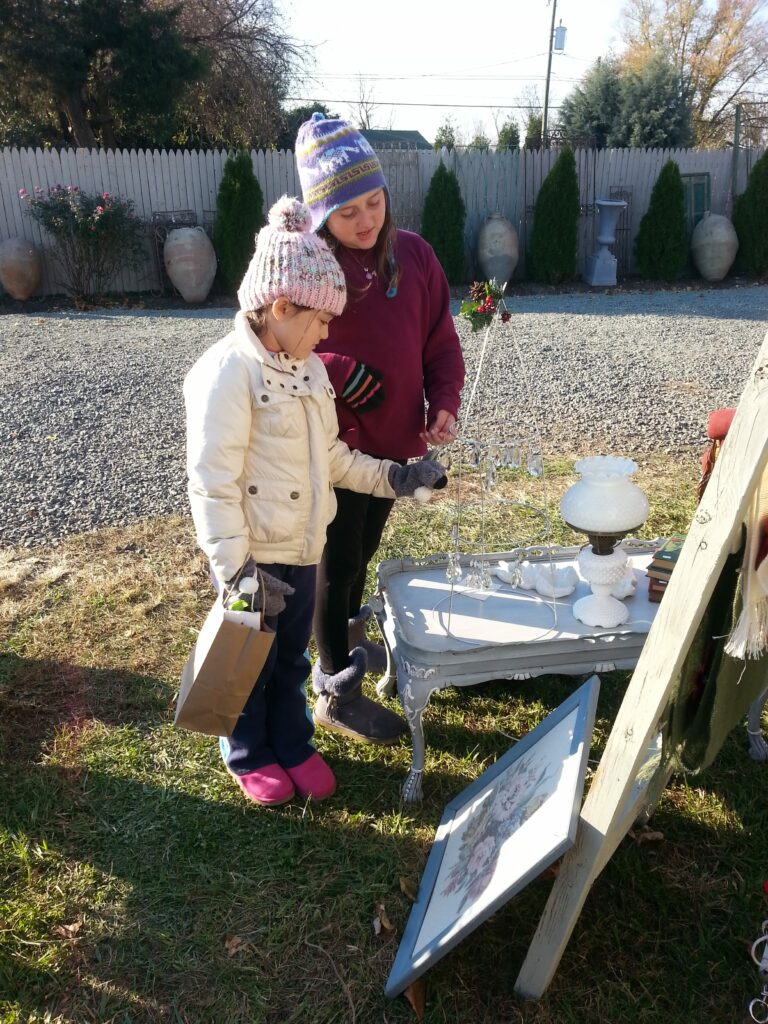 Join the Fun! I Always Love More Subscribers!