I'm sharing a few pictures I took today of my space at the Luckett's Holiday Open House.  We had to fight off gale force winds that almost smashed my farmhouse cabinet into smithereens and transformed our tent into a giant, white kite.  However, the place was packed, we made sales, met people and had fun!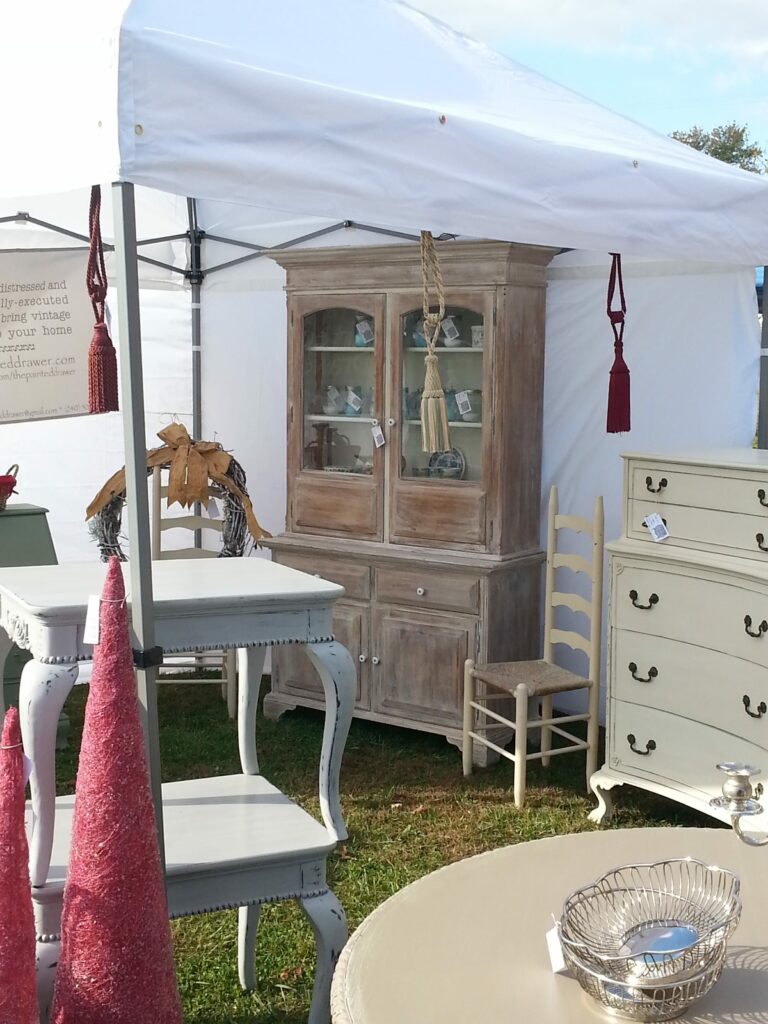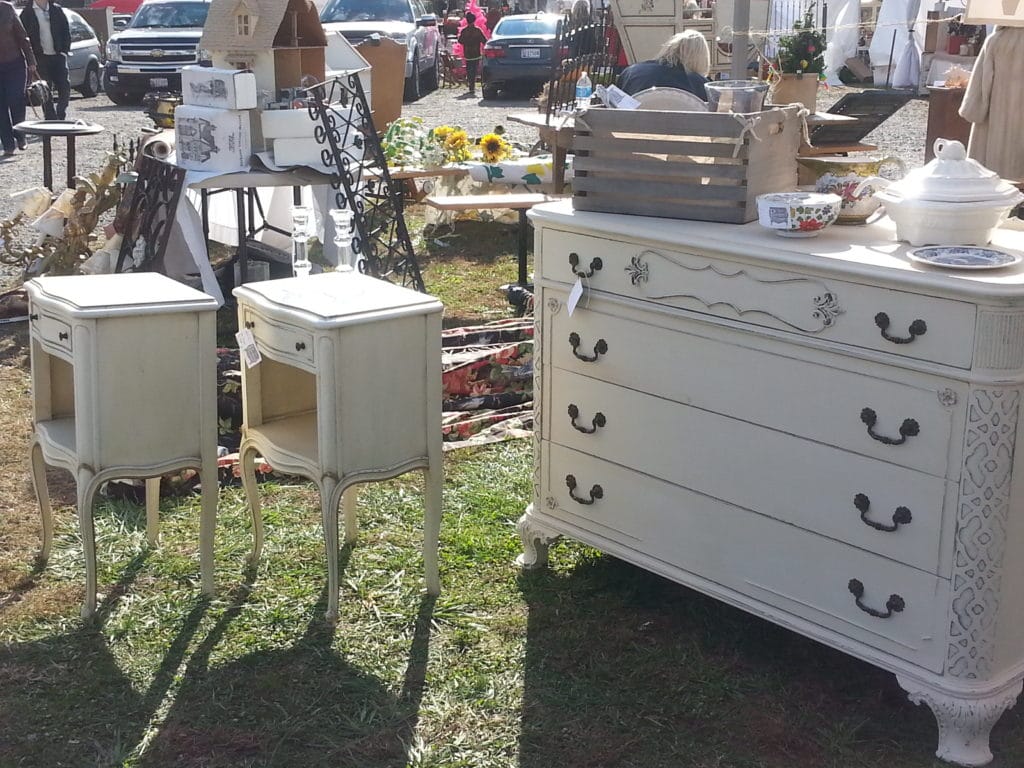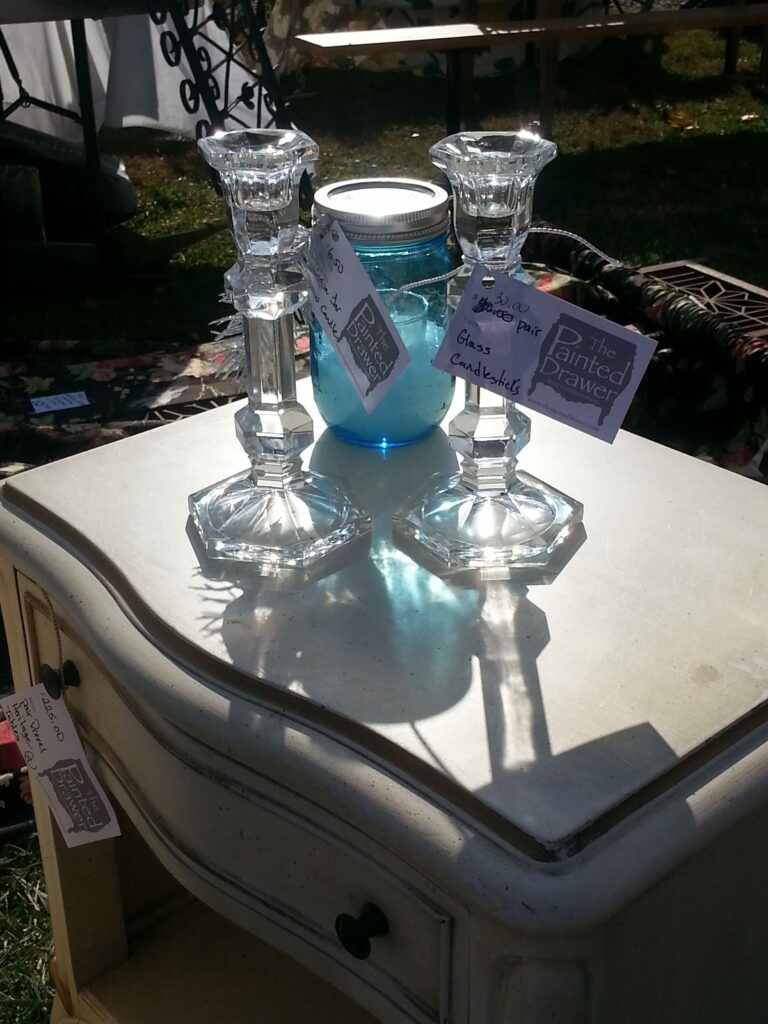 Recognize the creamy white dressers?  My craigslist find!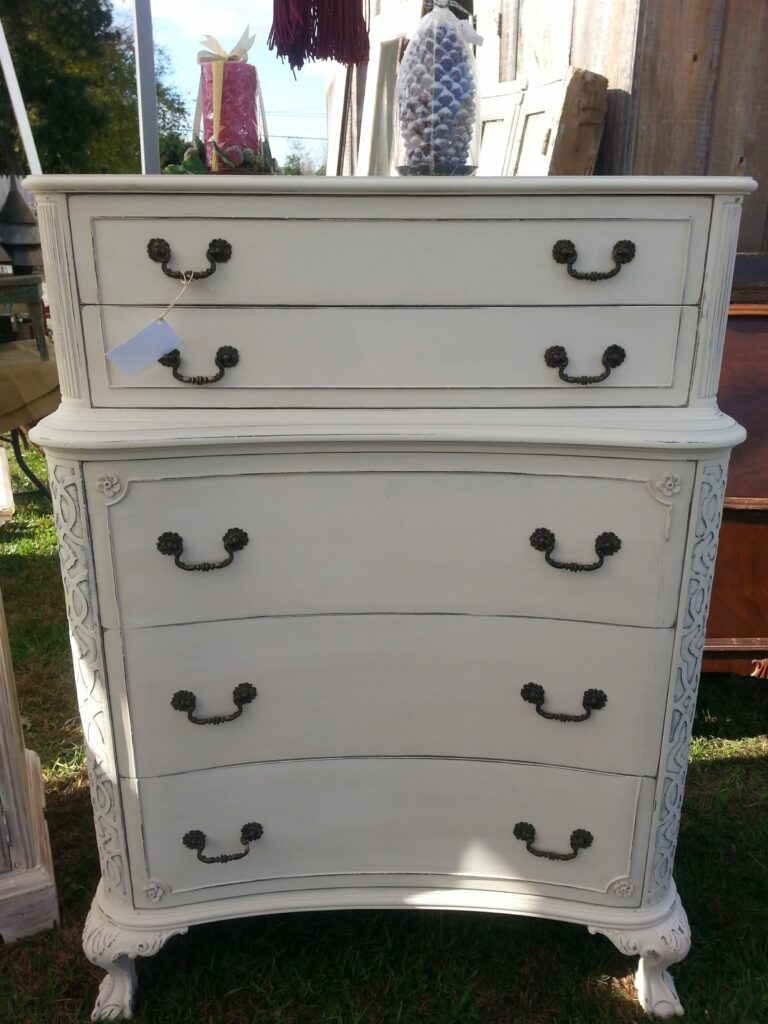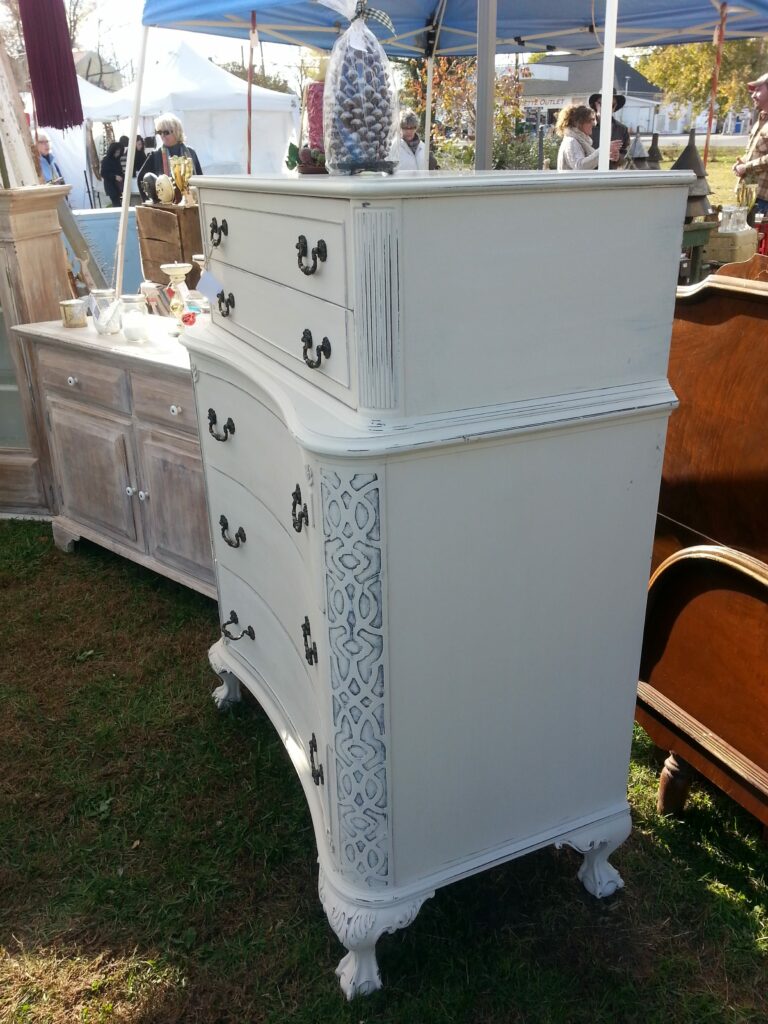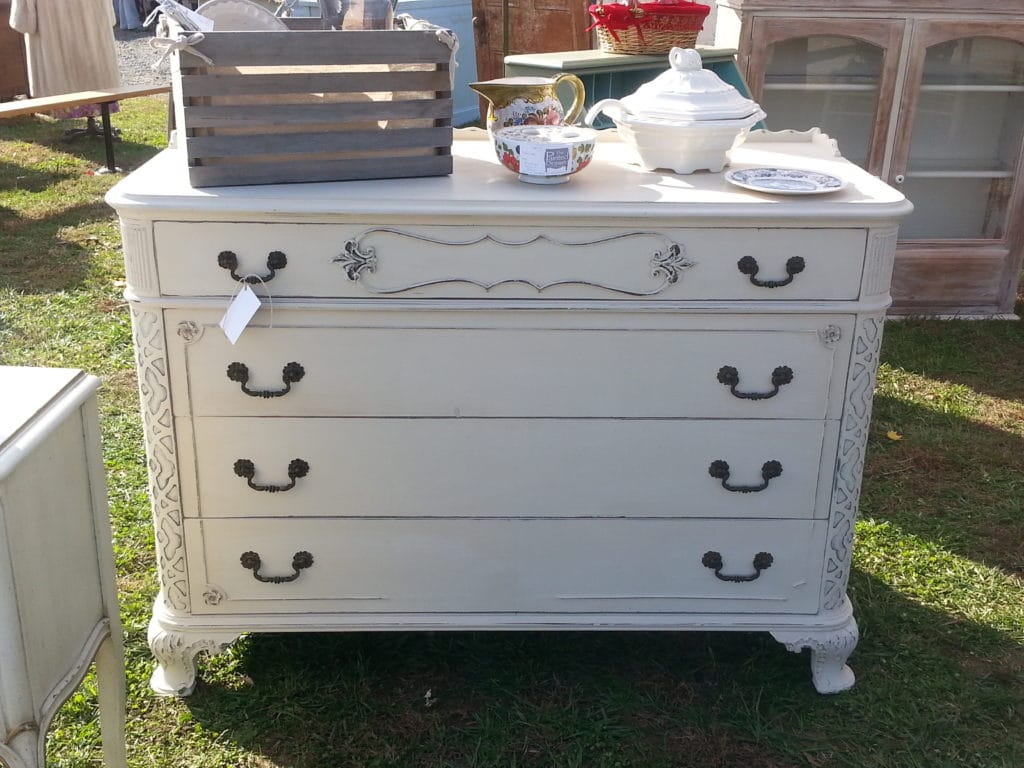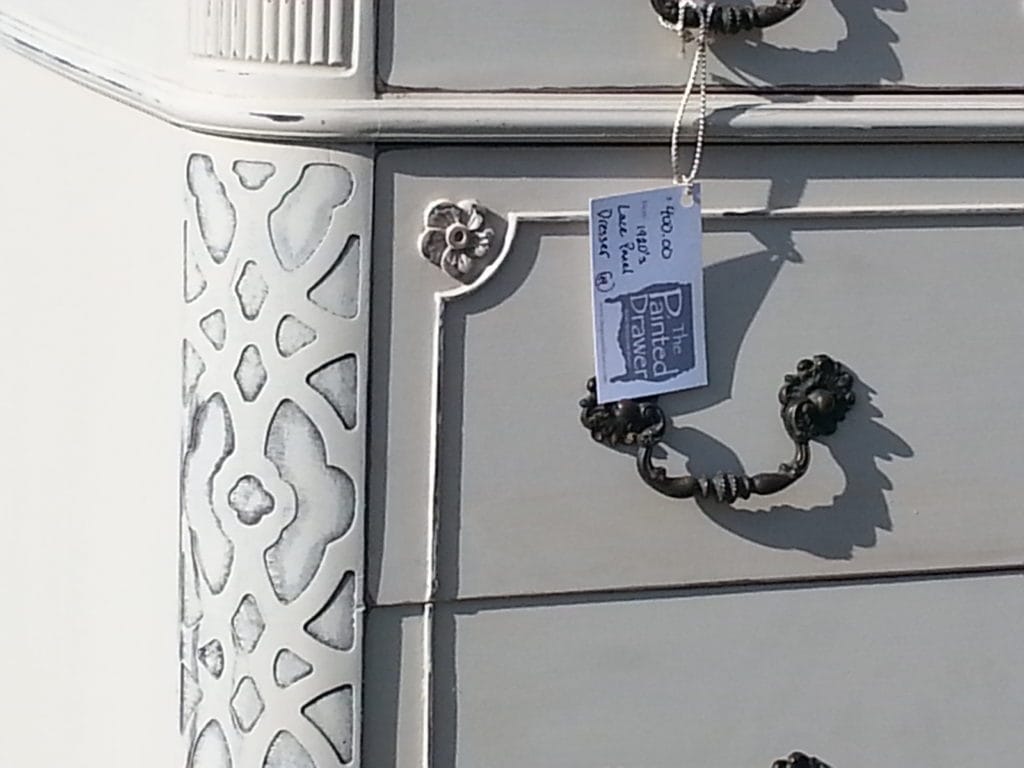 Going back tomorrow – please let it be a calm, sunny day!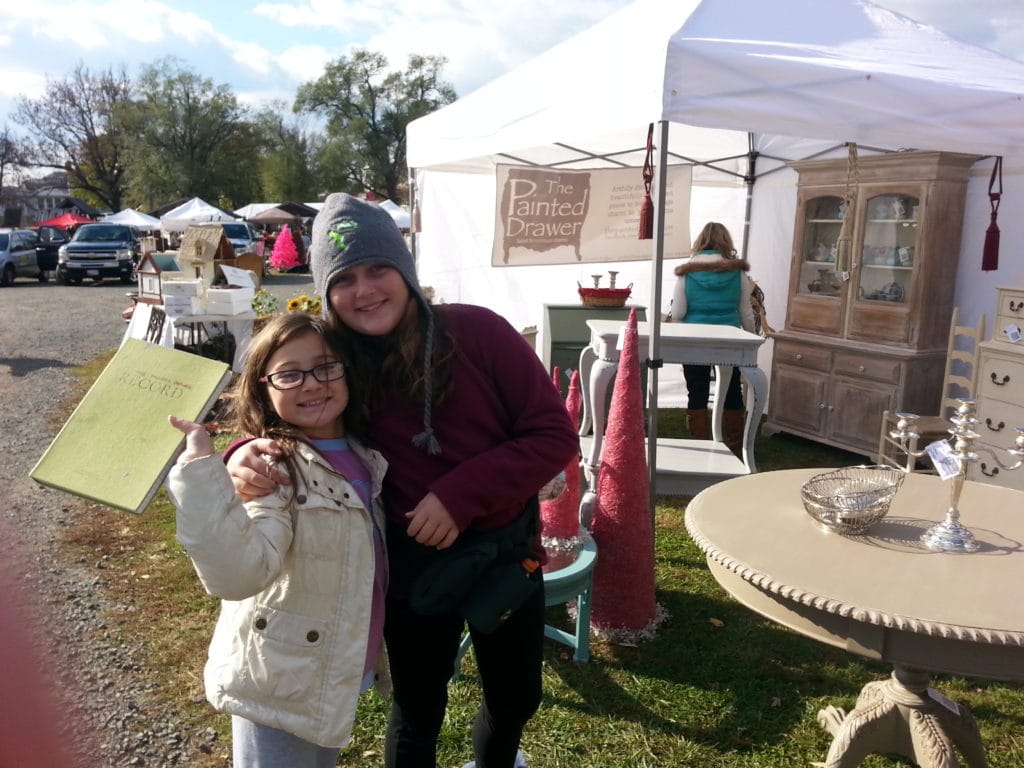 Join the Fun! I Always Love More Subscribers!