(I had taken my 1920's set to Luckett's to sell.  However, with the high winds and damp, I decided to bring them home early on Saturday.  I was worried about them getting damaged and preferred them to be safe and sound in my home.  A big "thank you" to my husband for that one.  Not fun delivering heavy furniture just to put it back in the van to take it back to where it had started from!)
Many people are incorporating vintage pieces into their modern homes.  In particular, they are repurposing old dressers for many uses – in a foyer, hallway, under the tv, or even in kitchens as islands.
Here is the lovely Lace Panel 1920's dresser repurposed as a sideboard in my dining room…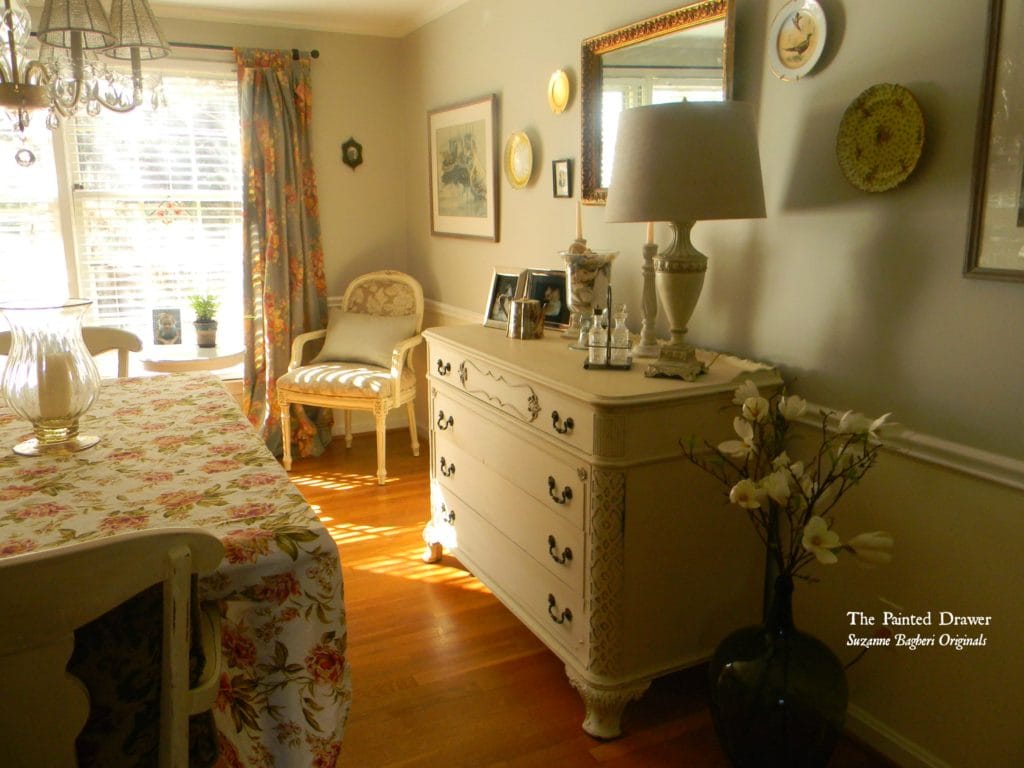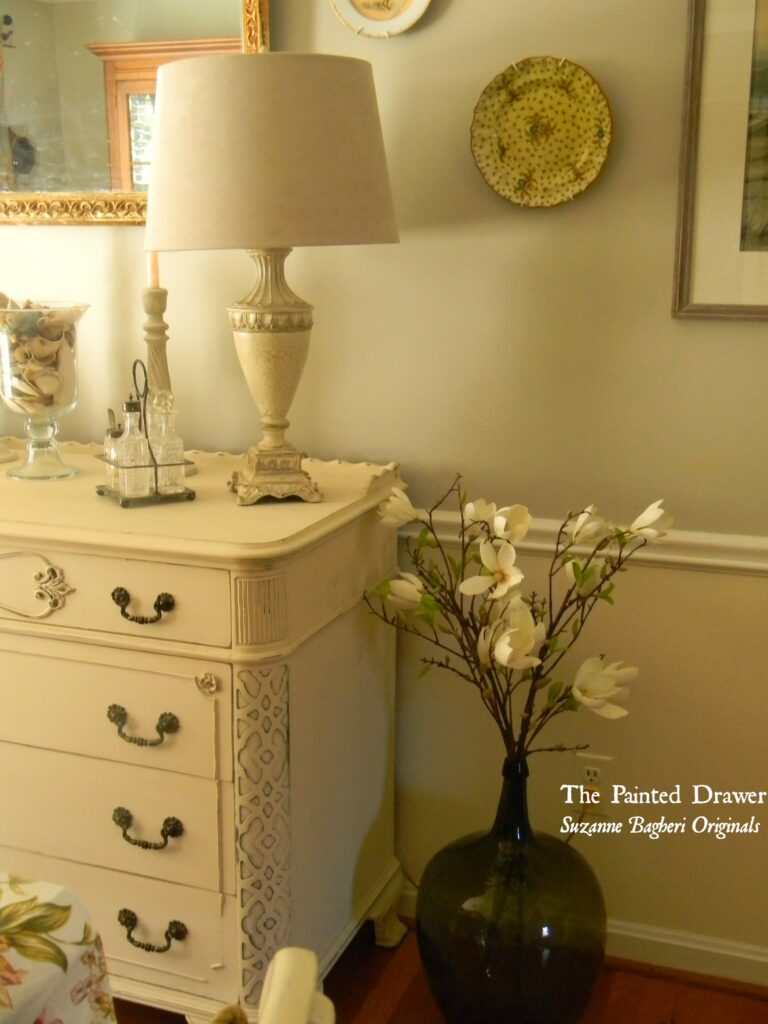 I finished the dresser in a mix of creams and whites with a wash applied over the drawers and distressed it to show the details.  I lightly stamped the paint into the crevices of the cutouts to show them off while not covering them totally. 
The large china cabinet was moved to the smaller wall which actually opened up the room.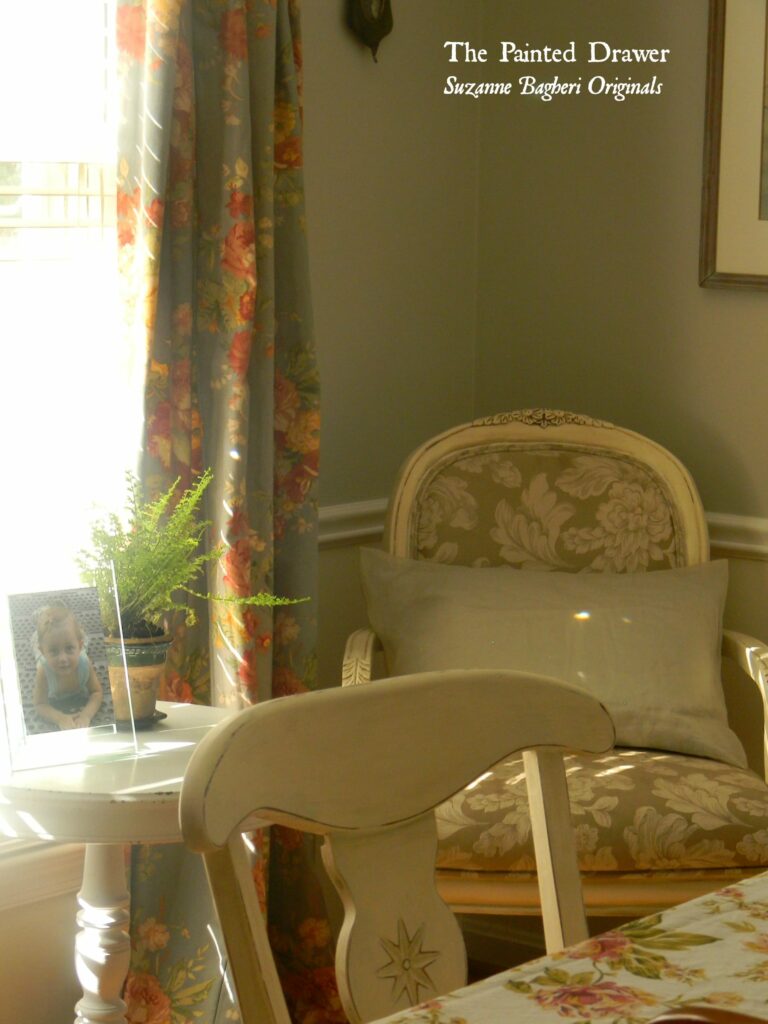 The plates and old family pictures were added above, as well as an old mirror I found and rescued.
  This is what I mean about repurposing.  Isn't it lovely as a buffet/sideboard?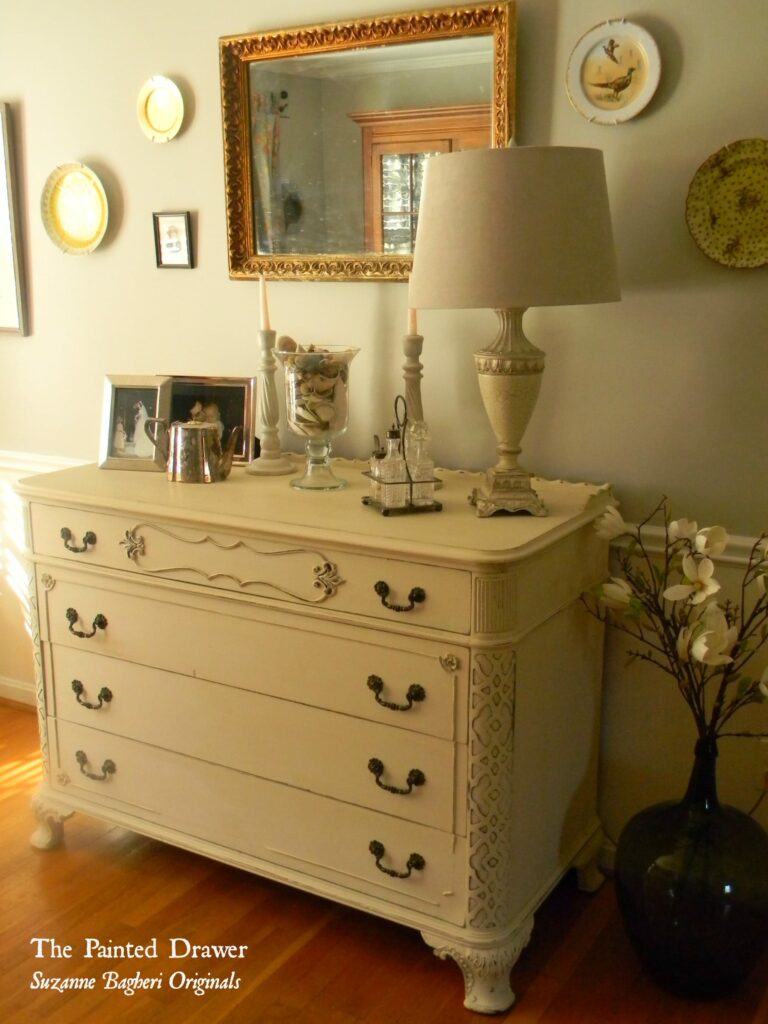 The Lace Dresser – just listed under Shop Furniture/Dressers and Etsy!
Join the Fun! I Always Love More Subscribers!