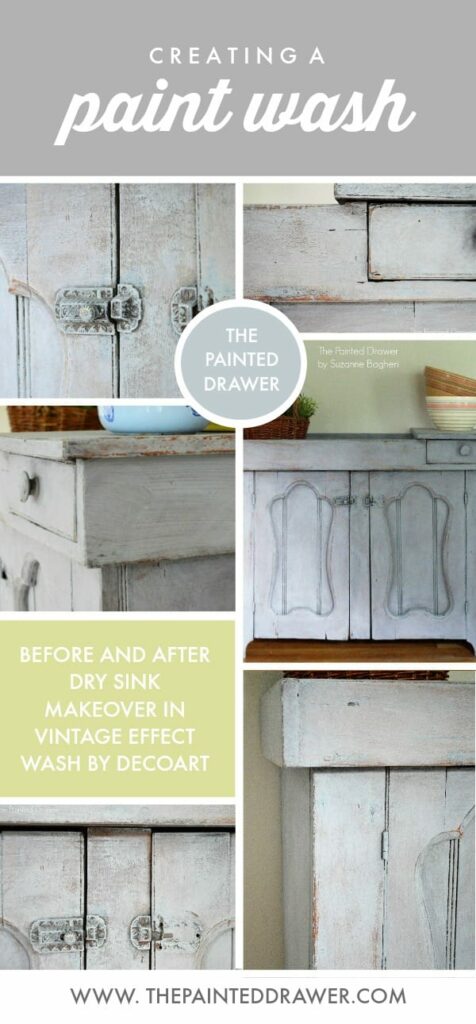 I had a lot of fun the other day using a new product to me, DecoArt Vintage Effect Wash!  The color I used was gray and I decided to try it out on the old dry sink that I had picked up a few months ago.  It had been sitting in my garage and was the perfect finish for a wash – old wood without a shiny topcoat.  This old, unfinished wood just soaks up a wash and allows its grain to show through.
I first poured the wash into an old plastic container.  Taking an old cloth and working one section at a time, I rubbed it onto the piece.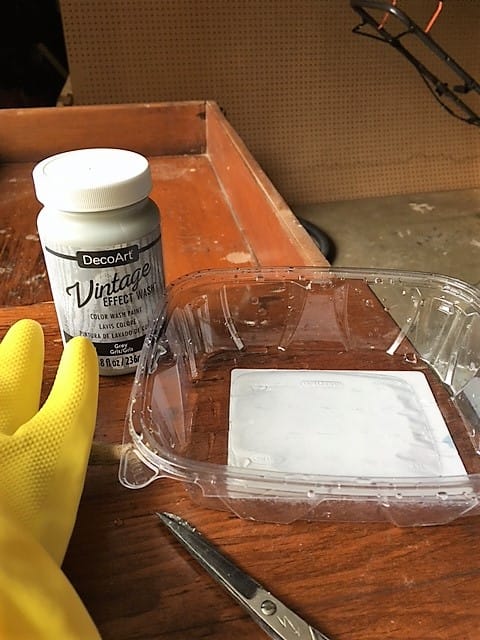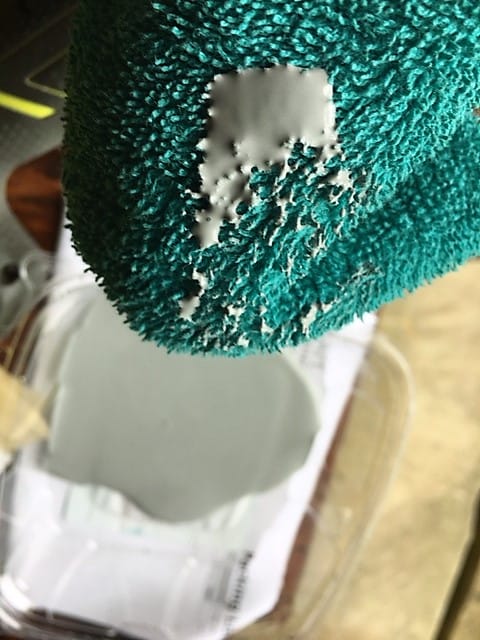 This is what the finish looked like after only using the rag to apply.  I definitely wanted a deeper color.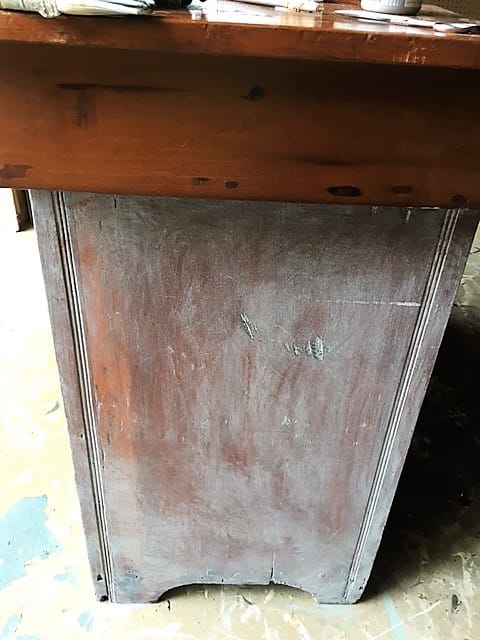 Taking my brush, I stippled the wash over the wiped on sections.  I repeated the process with my brush a few times until I was happy with the depth of the wash.  It dries pretty fast so you need to work quickly.  When I was done, I stepped back and added a bit here and there as I saw fit.  Honestly, I just had fun with it and played around!  I then took 120 grit sandpaper and went over the entire piece.  This allowed more of the original finish to pop through and gave it a super smooth finish.
On a side note, one side of the dry sink is missing its clasp but it really doesn't matter.  The door stays shut without it and I just love the original hardware and didn't want to change it.  I also just cleaned out the inside and left it "as-is".  The dry sink is super old and is perfectly imperfect!
Before: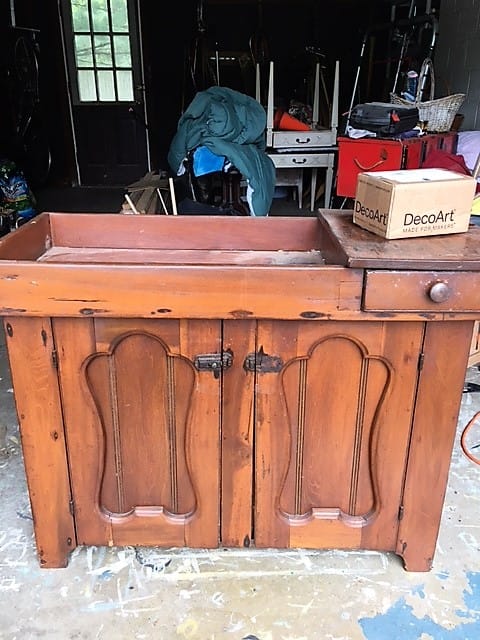 After!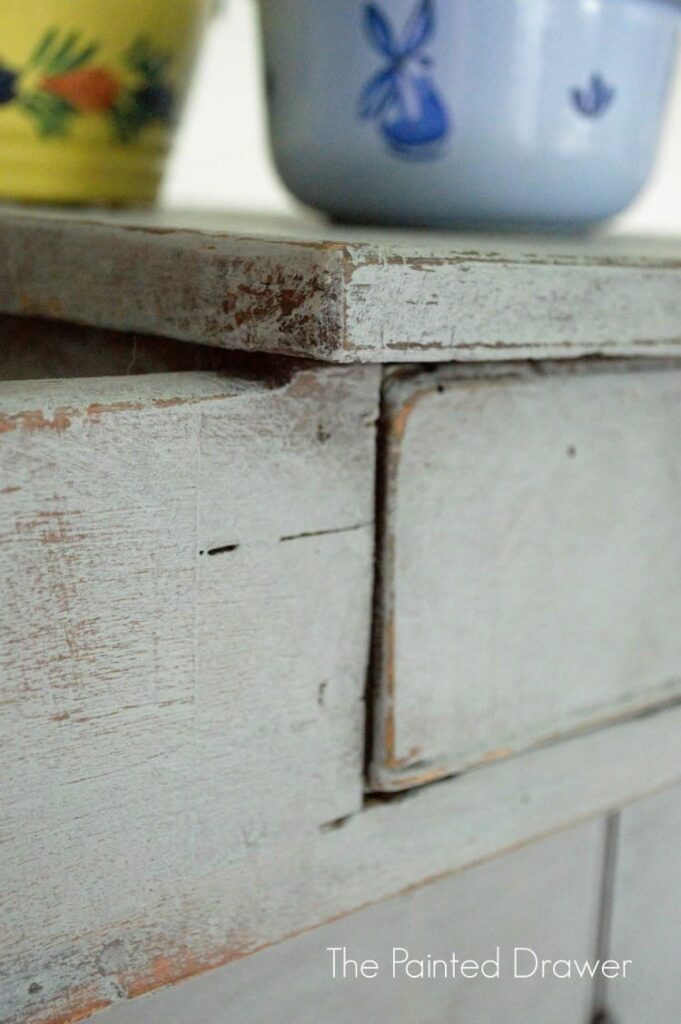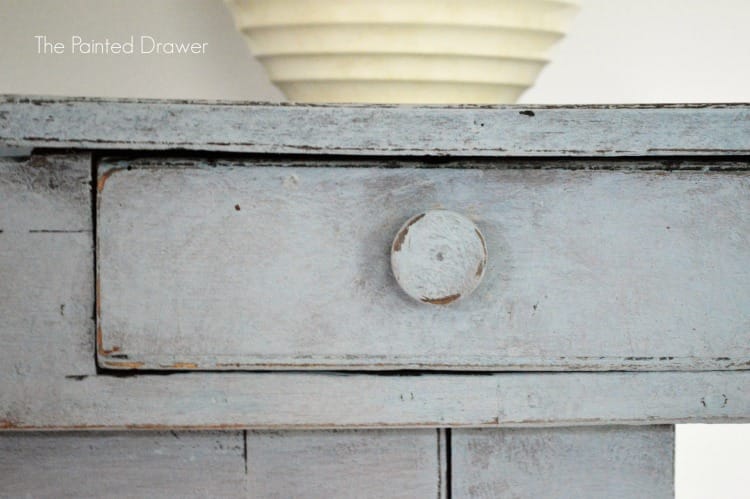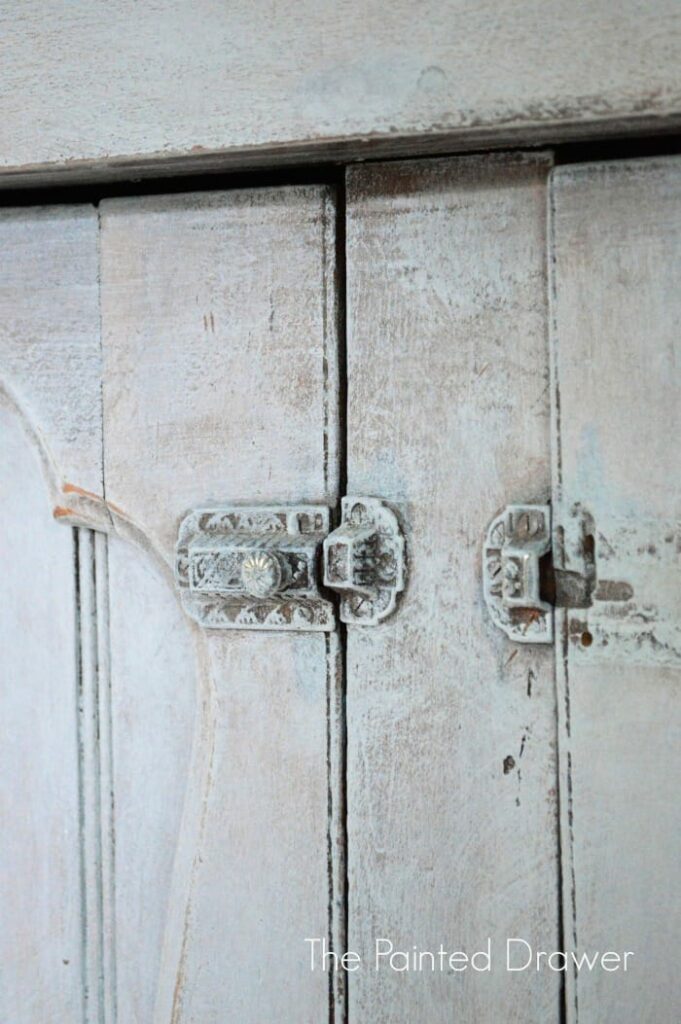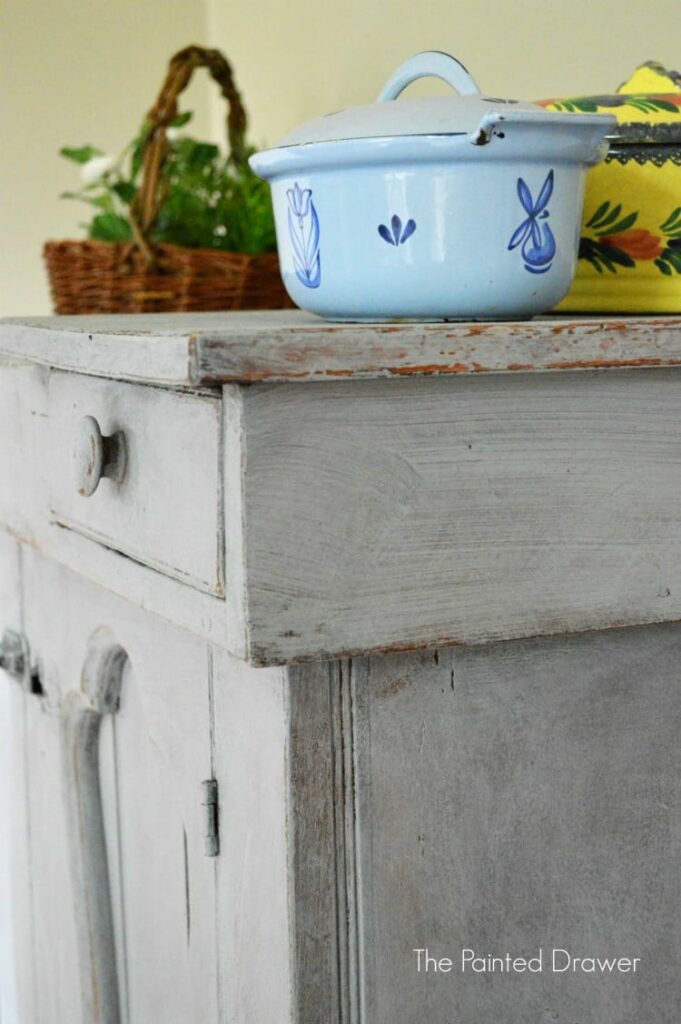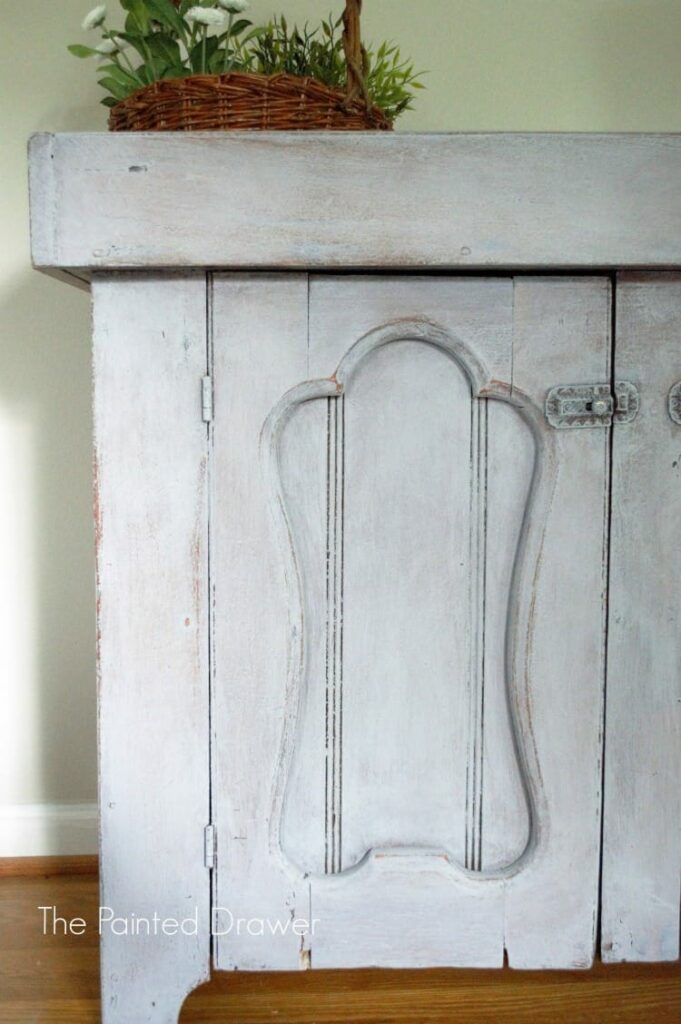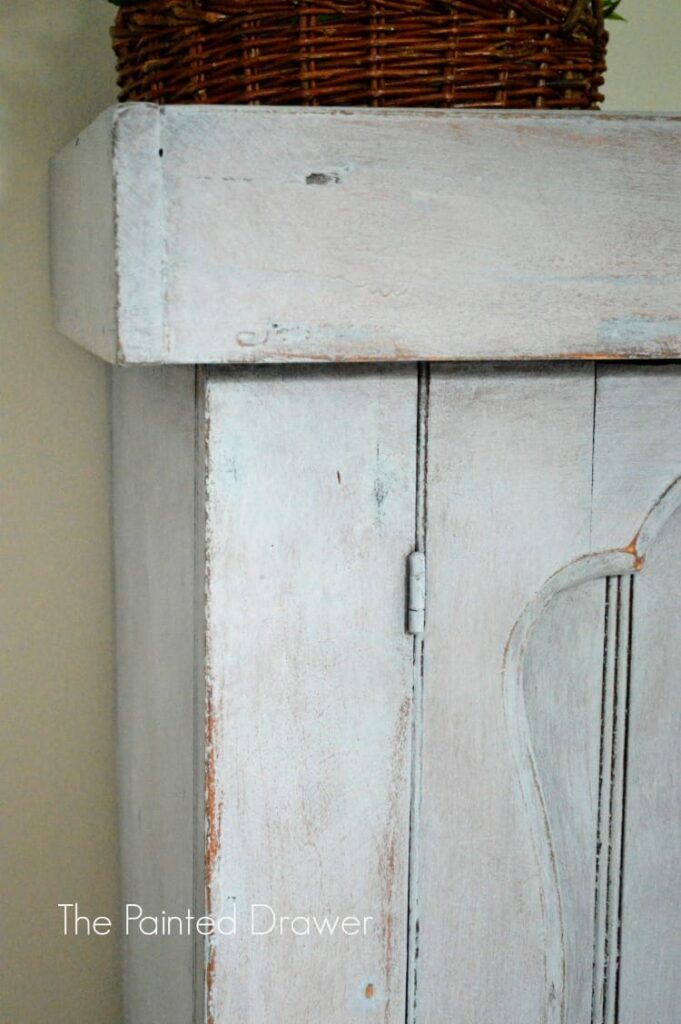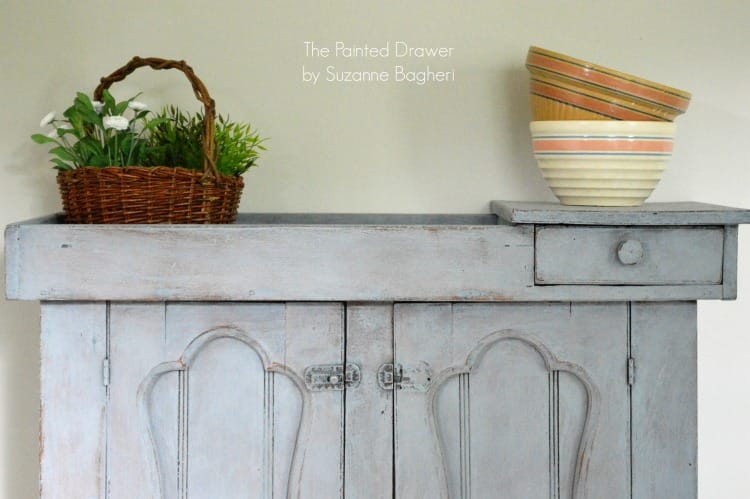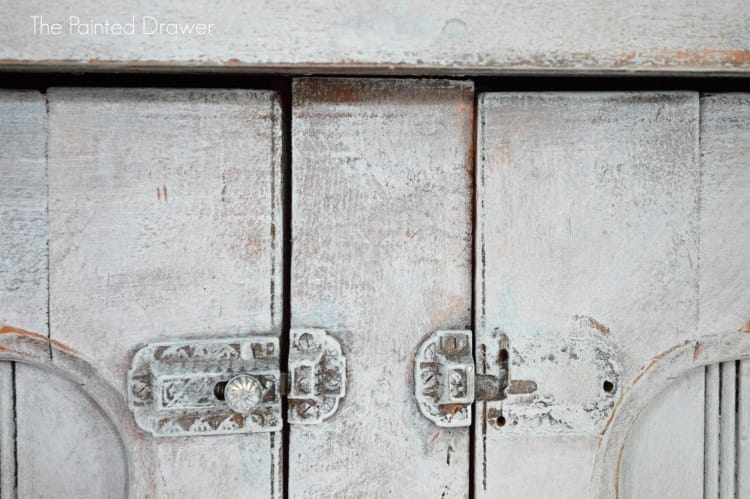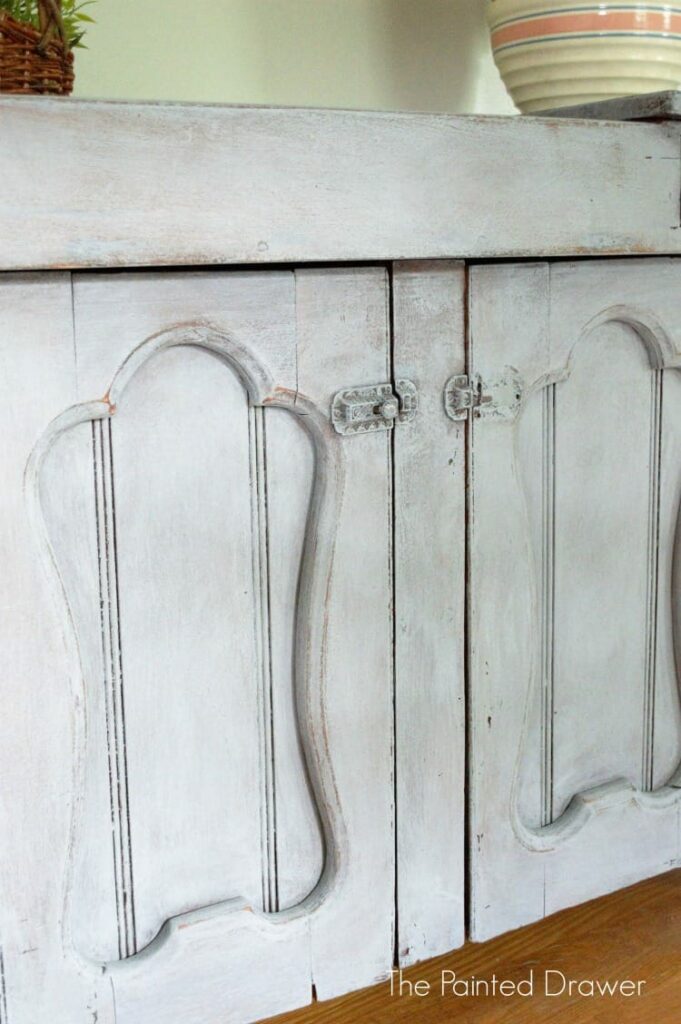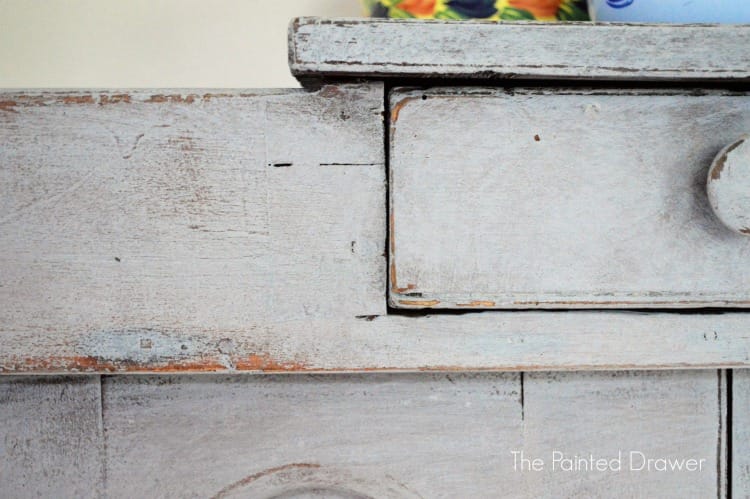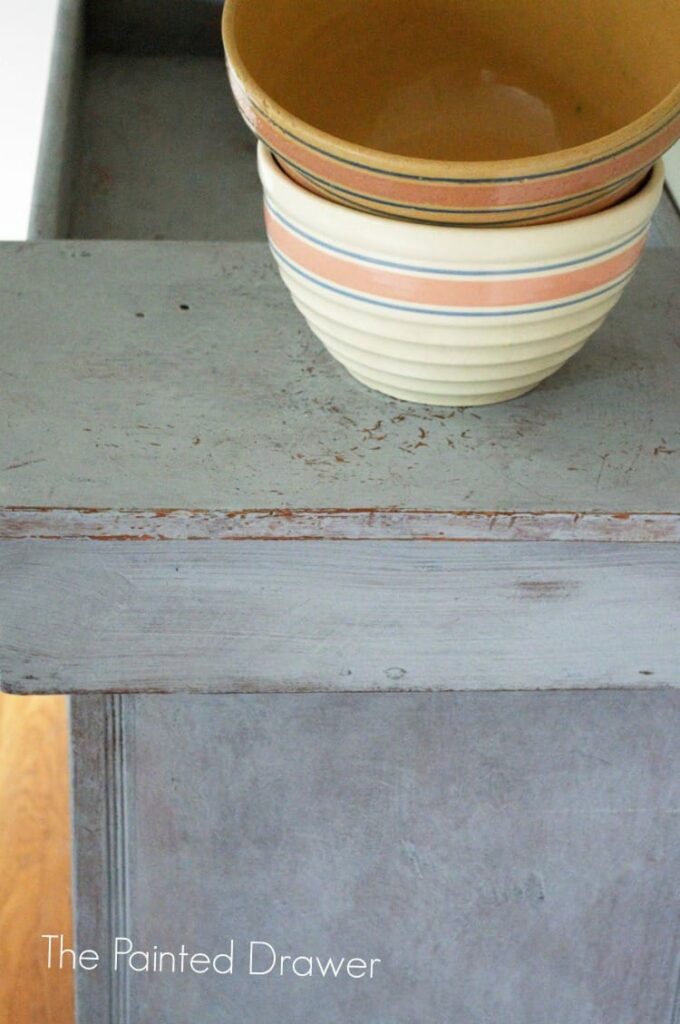 What a fun project!  This is the second dry sink that I have worked on.  The other Dry Sink is posted HERE – Farmhouse Dry Sink in Black, Before and After – and was finished in a sharp black finish for a totally different look.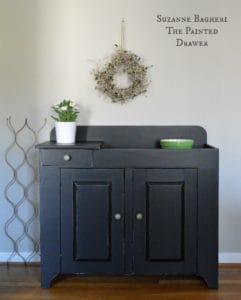 Amazing how what paint/finish you choose can really transform a piece!
Click HERE for a post I wrote ages ago about How to Apply a Wash of Annie Sloan Chalk Paint in Old White – enjoy!