Last spring, I whitewashed my brick hearth and painted the mantel and paneling above.  It made such a difference!  Today, I had fun dressing it up for fall.  I thought to keep it light to go with the newly lightened brick.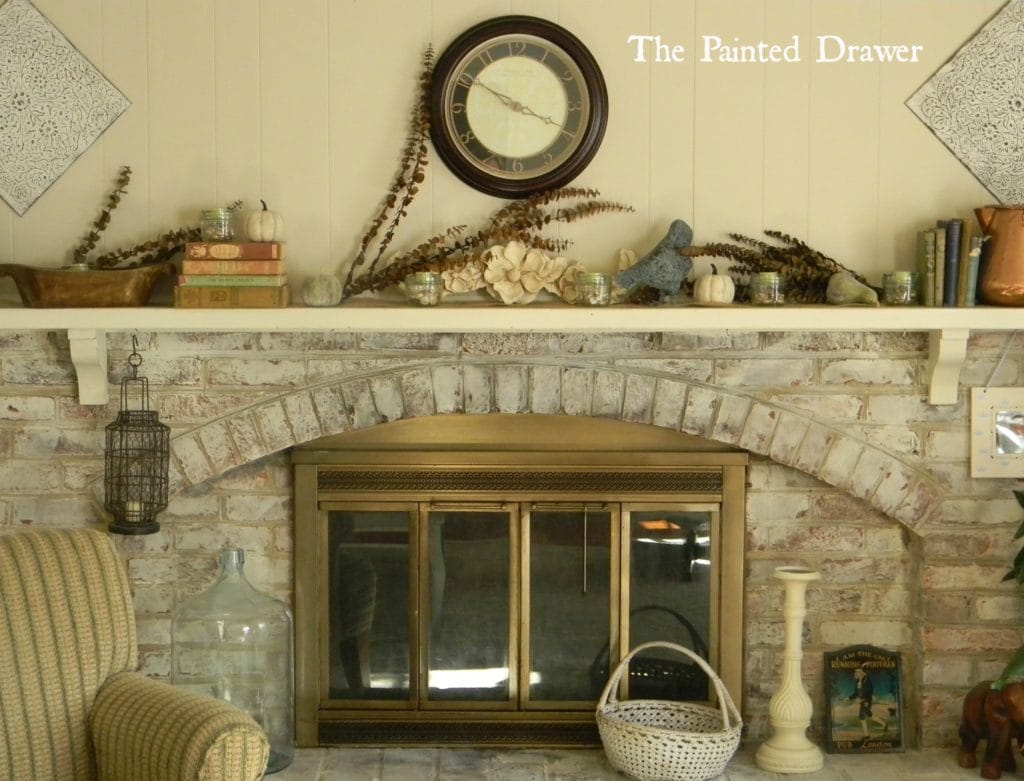 The little mason jars were purchased at the thrift store.   I added some colored glass pebbles and the little dishes on top with candles…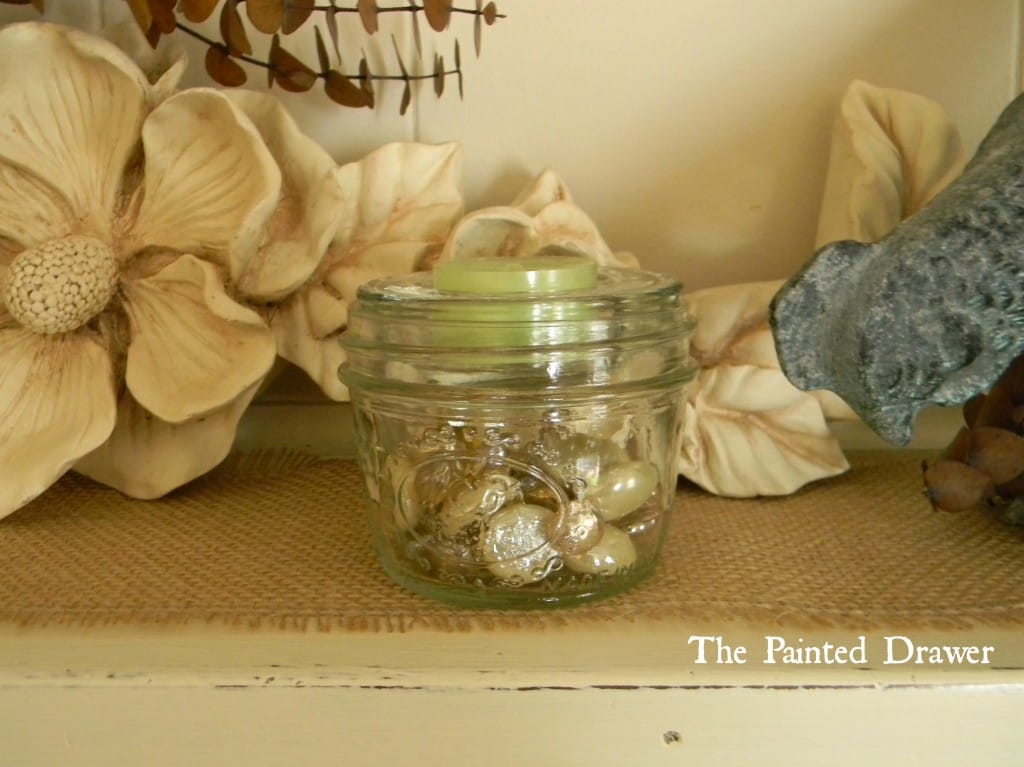 Old books are everywhere in our home and so, onto the mantel they go…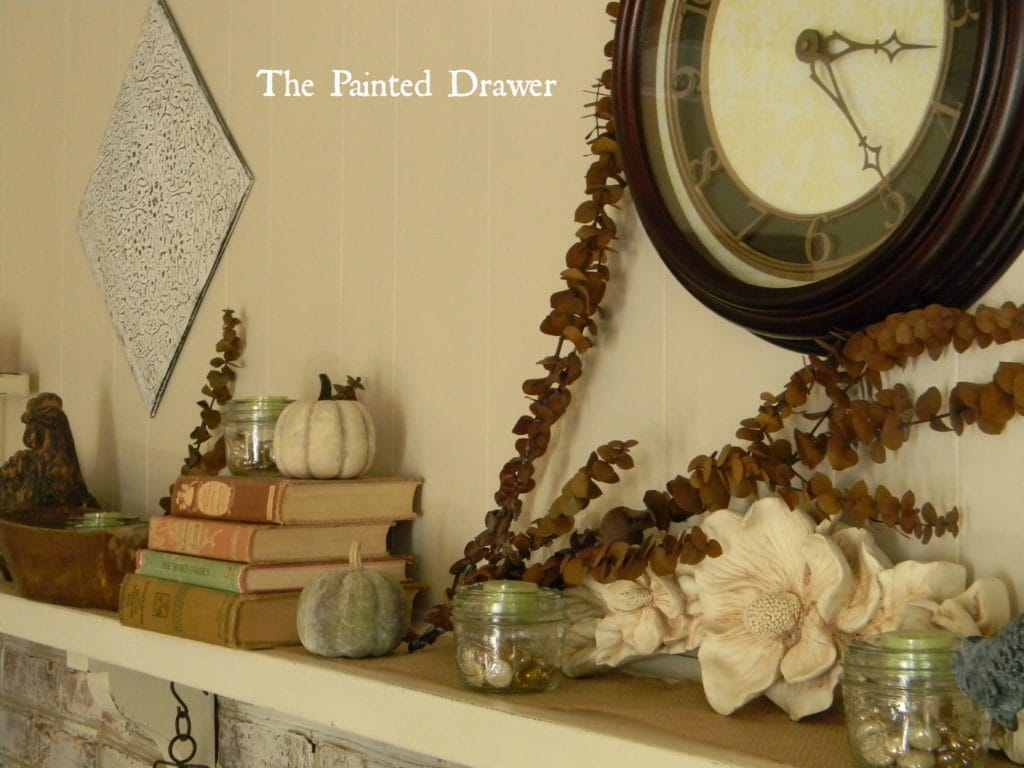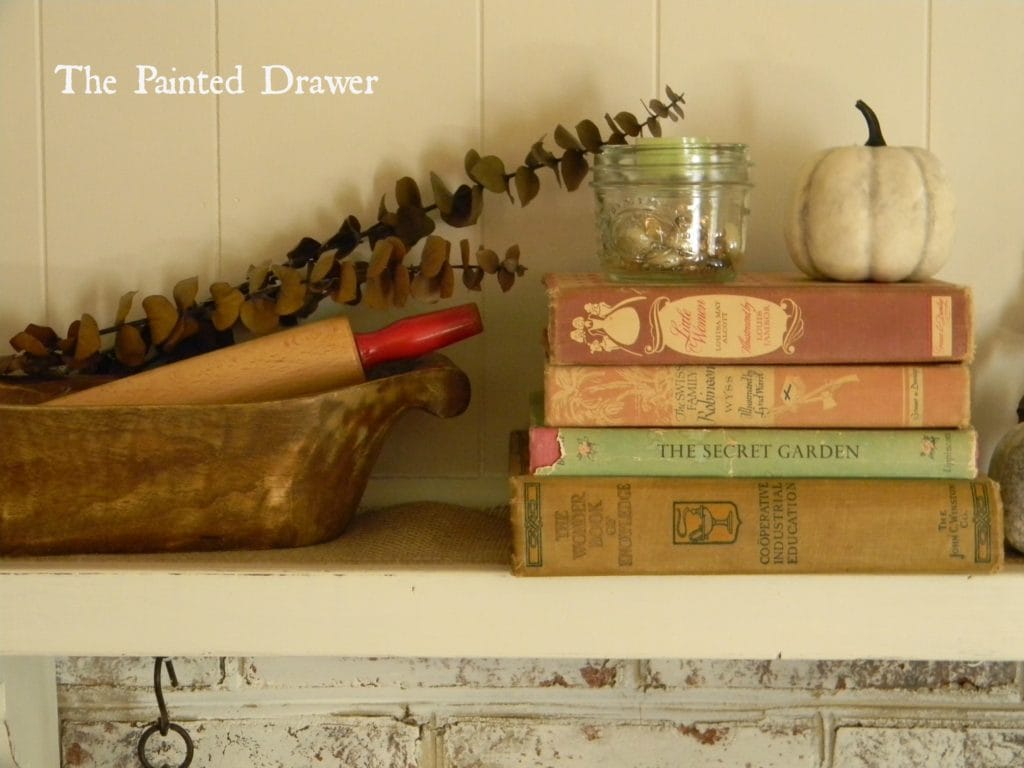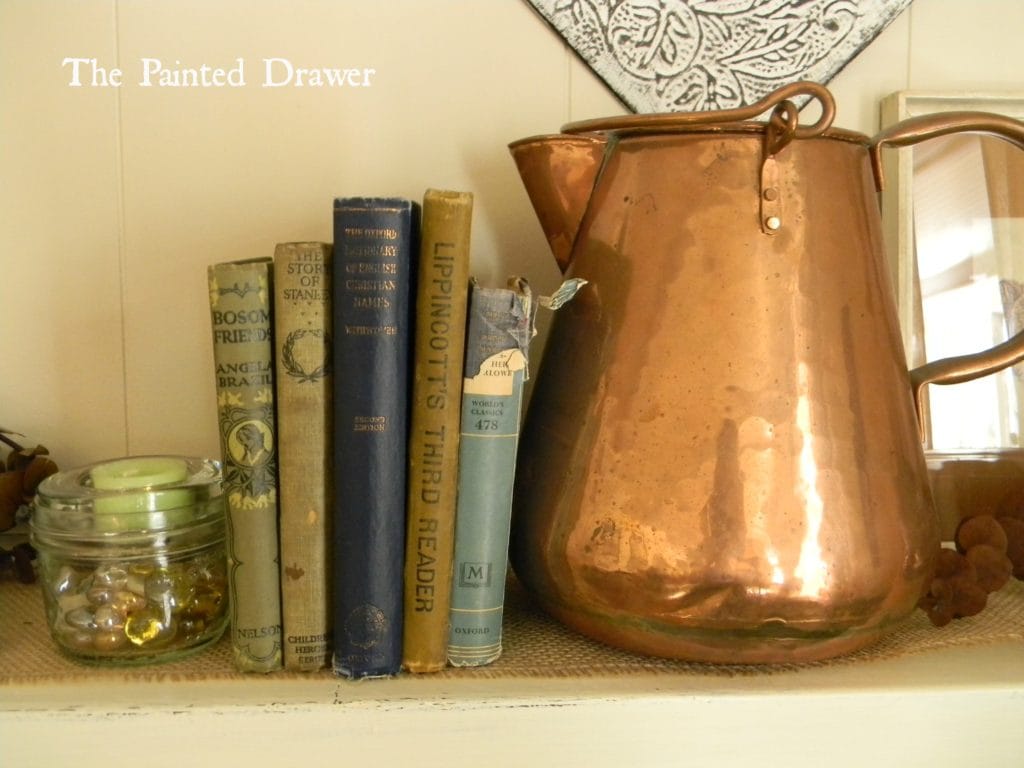 The whitewashed brick has transformed the fireplace from dark and drab to bright and light…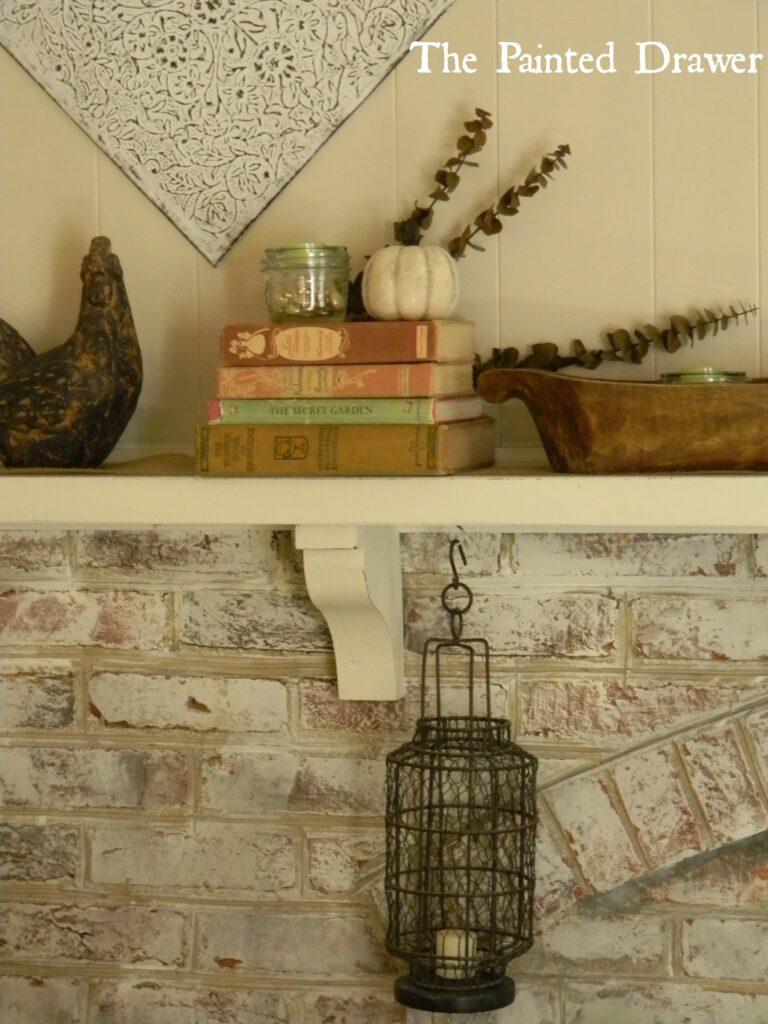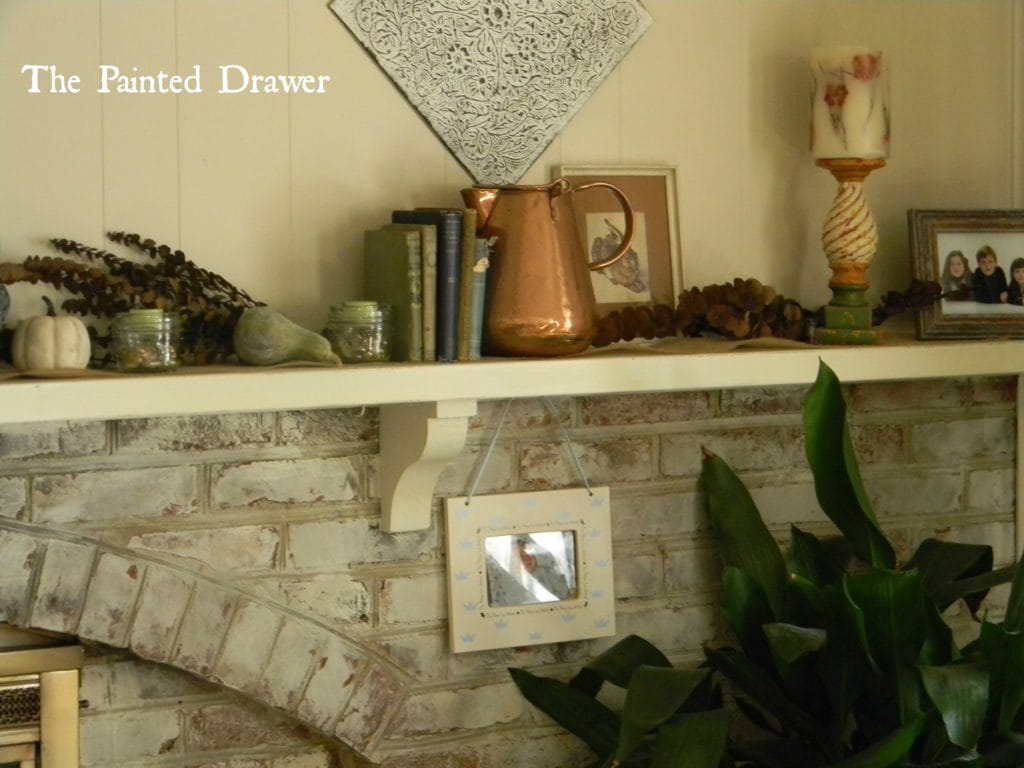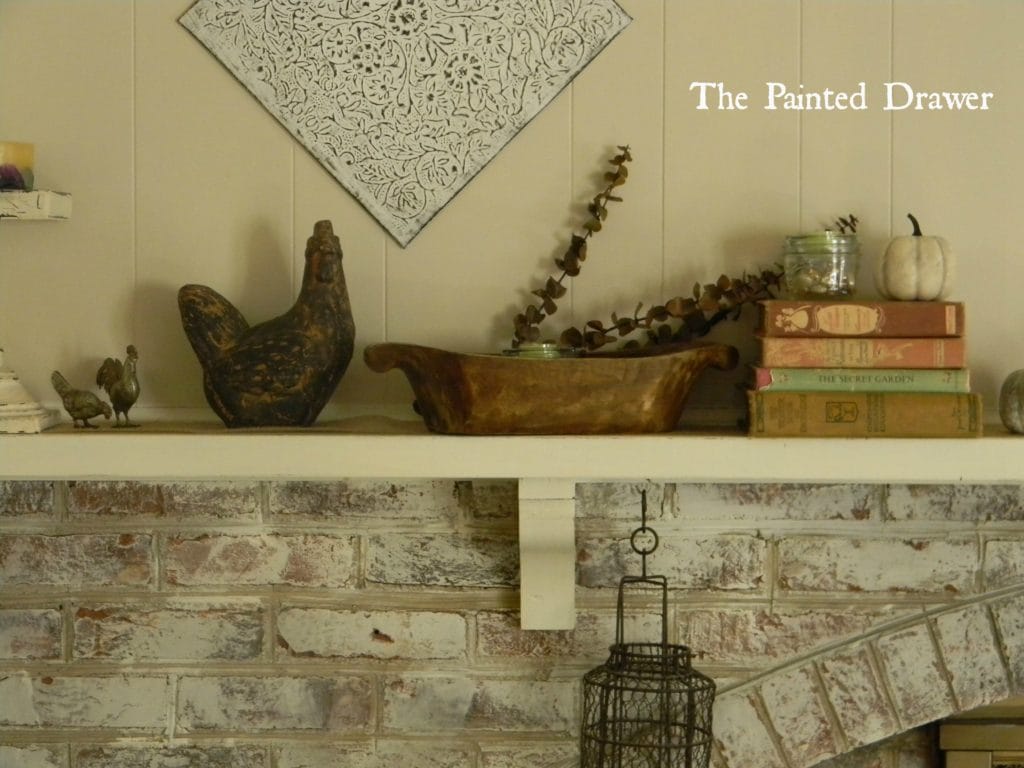 The lovely ceramic flower was another great find.  It actually has holes on the back to put it on the wall but I prefer it on the mantel.  I also have  a thing for roosters and chickens!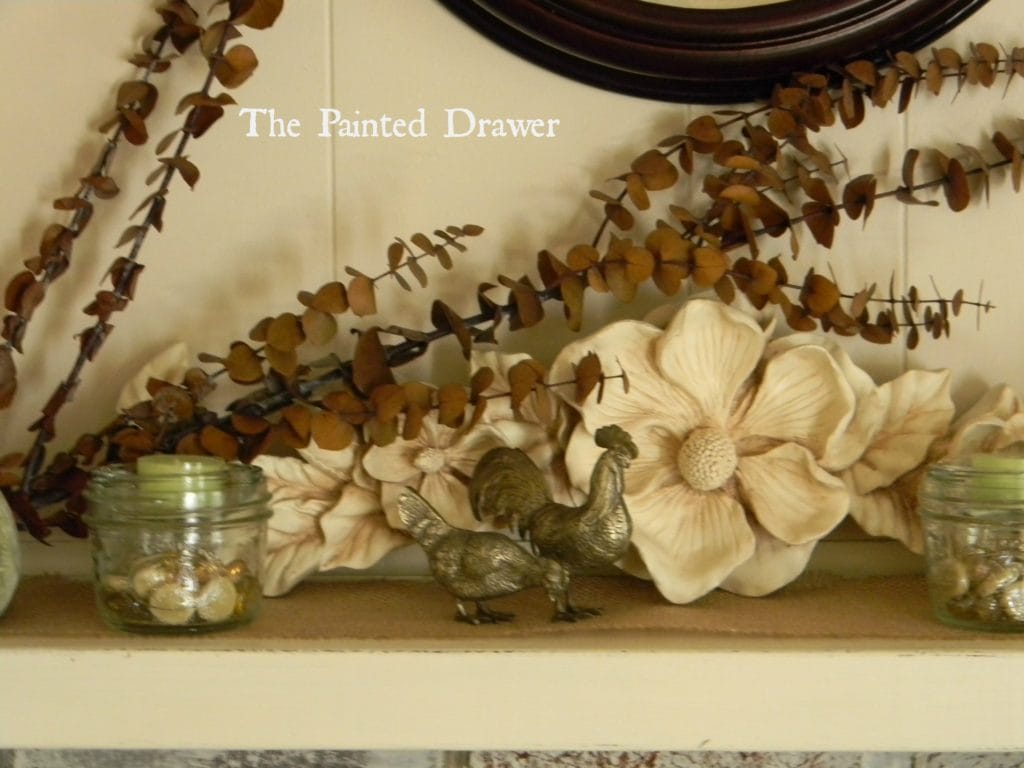 Ready for fall!
I have received many emails asking how I whitewashed the brick. I really should have done a tutorial on that one but if you look on my Tutorial page and click on Whitewashing Concrete, it is the same technique used there.  Please keep the questions coming!