Monday!  Time for my Find of the Week and I hope to share an "after" pic for you by the end of it!  Here it is…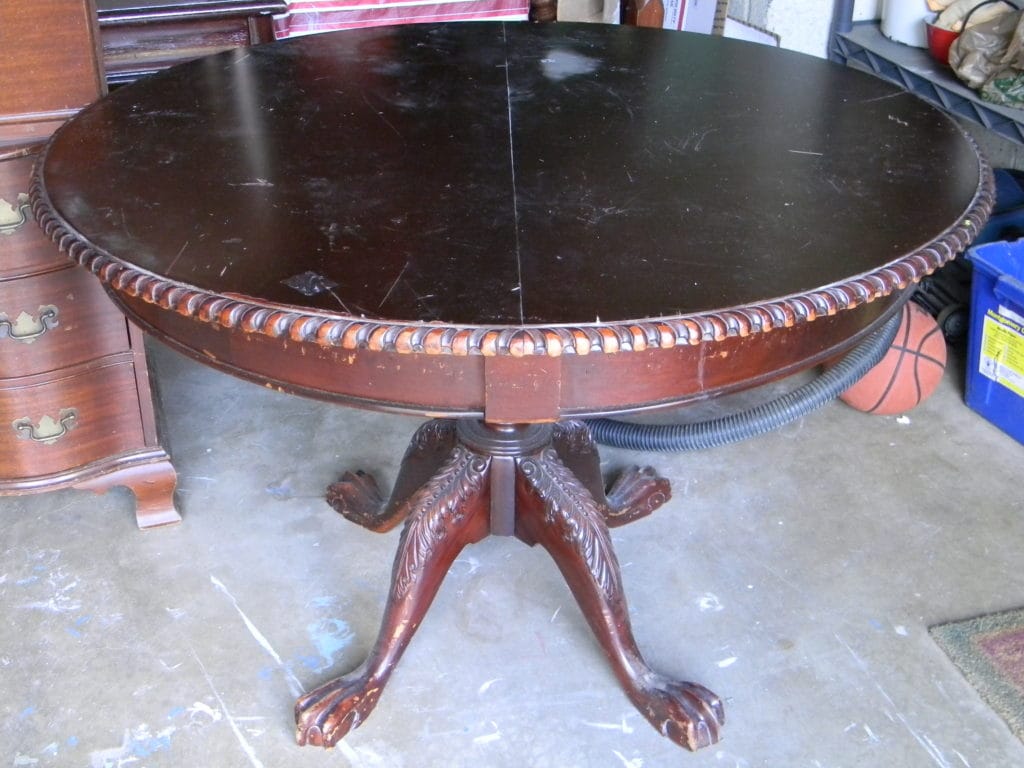 A very beaten up, very old, and very abandoned vintage table.  However, it has feet and gorgeous rope detailing around the edge –  how can one not fall in love?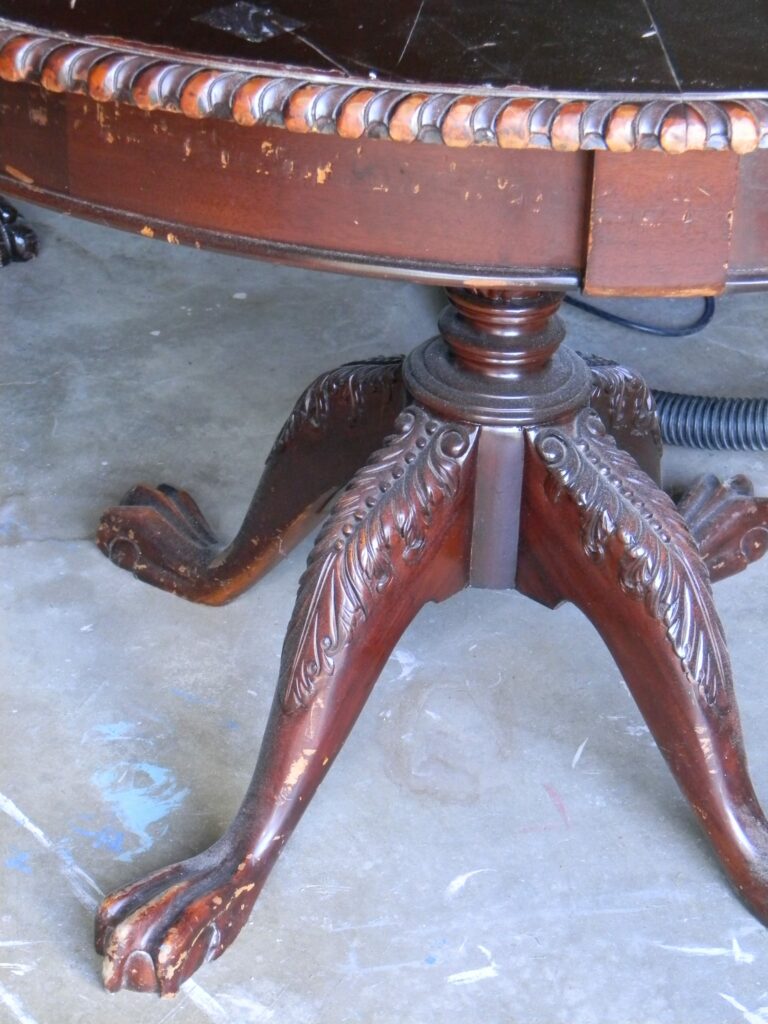 It will be a gorgeous table to dress up for the holidays.  I can't wait to get to work on it!
On to the "other" occasional table.  The one that I told you about last week when I posted the Diamond Table (https://thepainteddrawer.com/2013/09/a-diamond-in-the-rough.html ).  I took a different direction with this one and went for the true shabby chic look.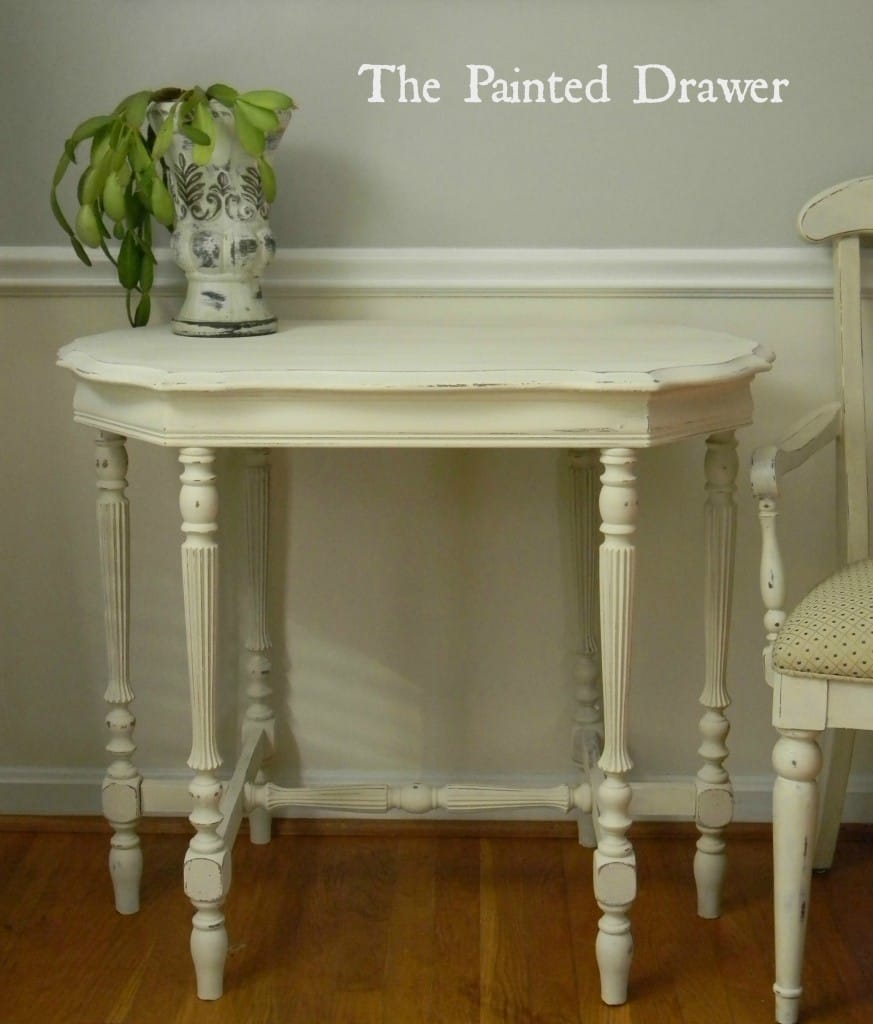 Once again, the legs are lovely.  Look at the fluting detail…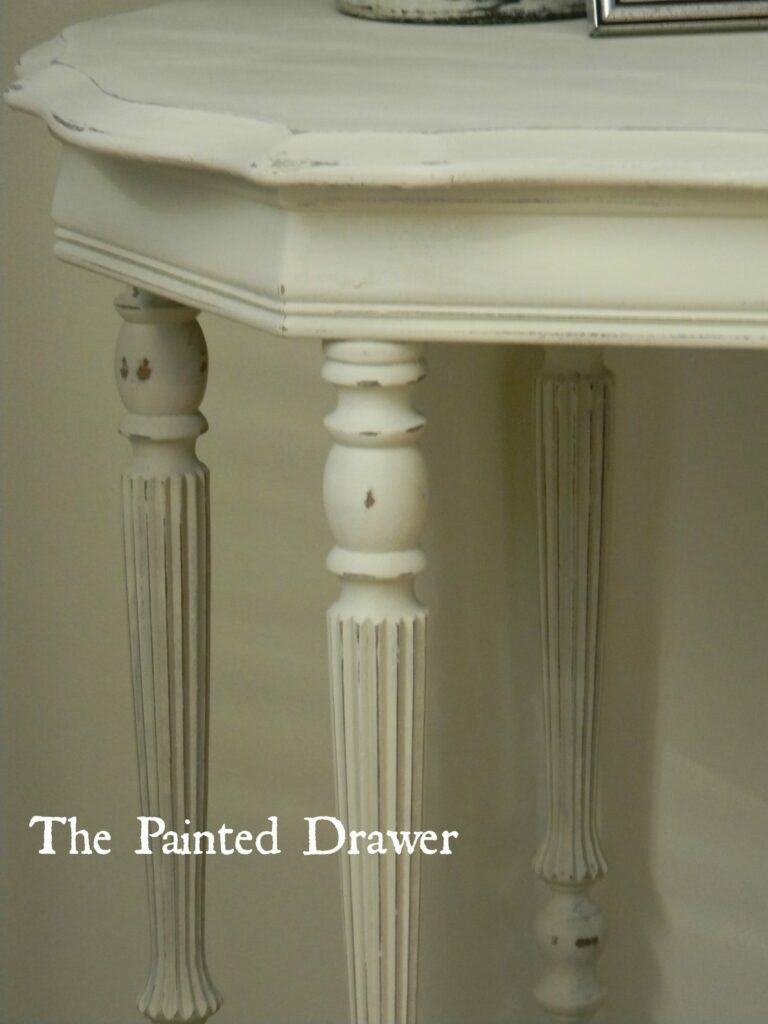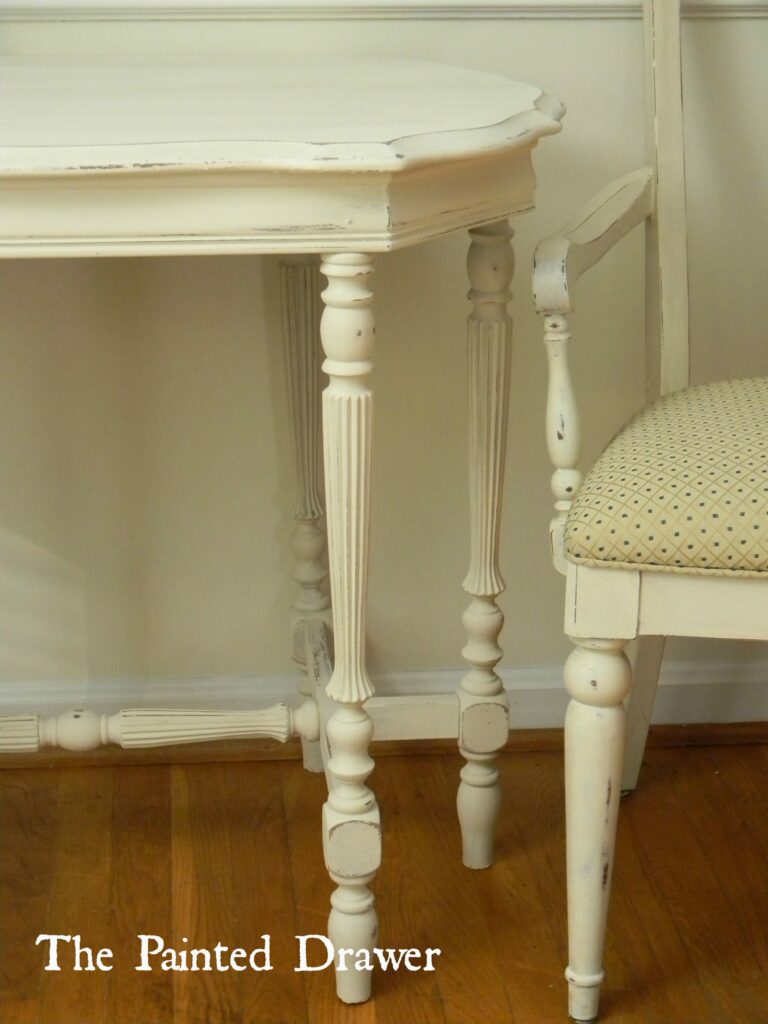 This was painted in a combo of whites and creams and waxed for a durable, soft finish.
By the way, that picture is me on my wedding day!  Too long ago to tell you…ok, 19 years but I was a child bride lol!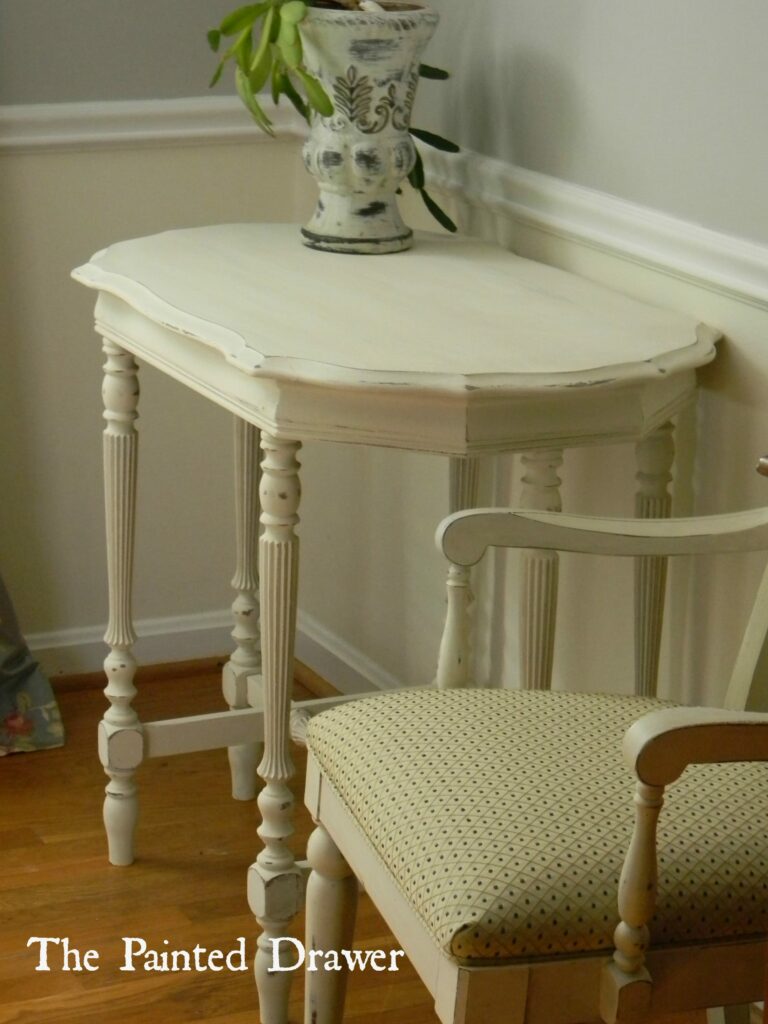 So sweet and shabby chic!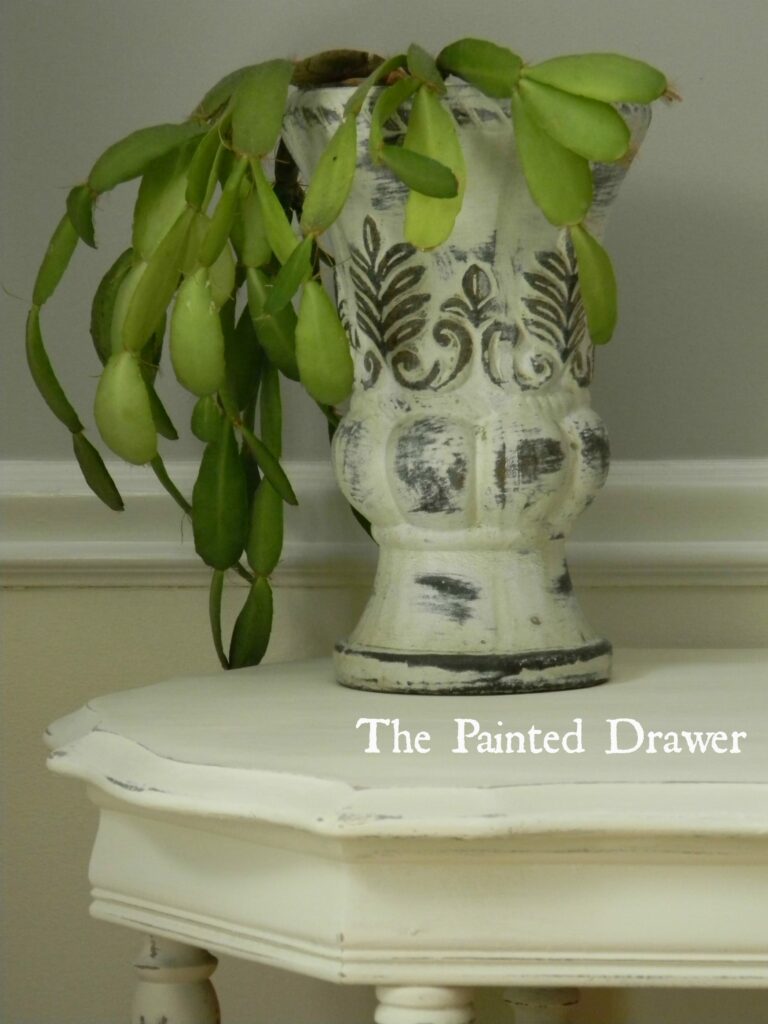 Listed under Shop Furniture/Tables and Etsy
Join the Fun! I Always Love More Subscribers!