Today, my kids and I assembled two beds that I had finished a few months ago.  Getting them put together (and even adding an air mattress for staging!) was a project I had been waiting to do.  The beds are both twin size, unique and lovely.
The folk bed is totally one of a kind…
My old Steiff teddy looks comfy!
The bed is so unusual with the stencils and little beads that surround the panels.
This is what I love about vintage.  You won't find a bed like this one in a catalog!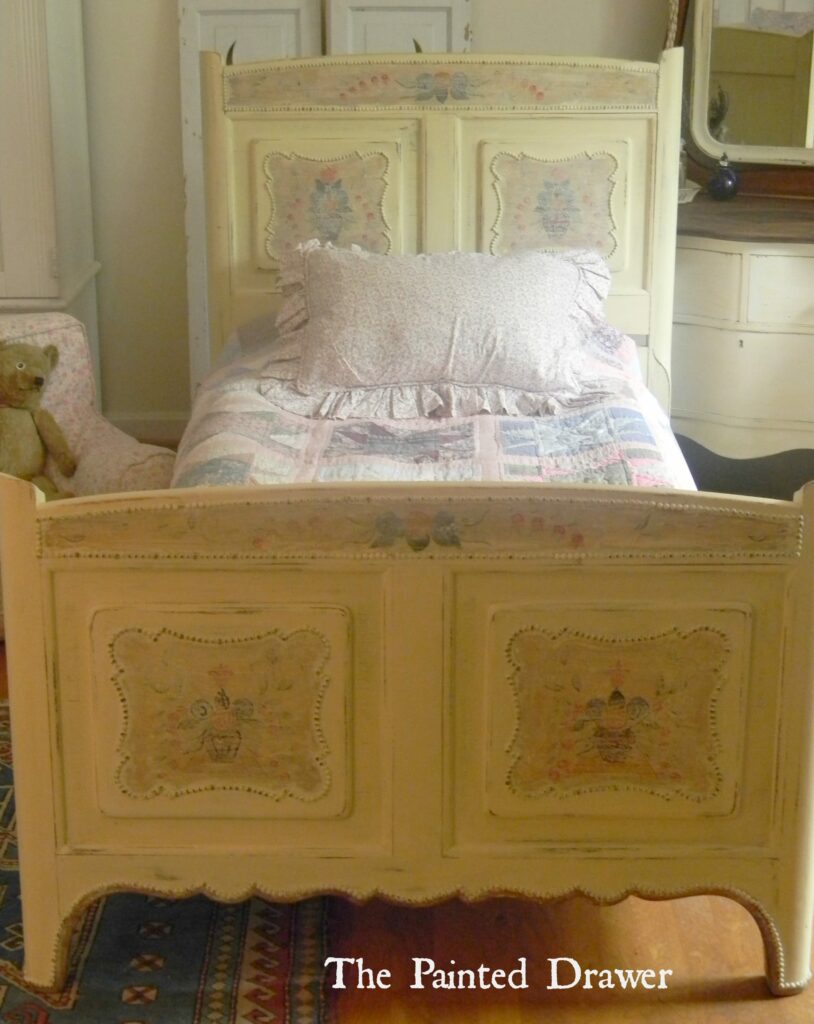 The other sweet bed is all French with its curves and was even finished in Paris Grey.
This bed would really make any room.  I am in love with the curvy footboard.
This spindle bed, or "Jenny Lind" bed, is waiting for its redo in my garage.  I am listing it "as is" and will paint it as a custom order for the buyer.
How do you like my "Before and After" pics of our Lucky?
Looking sharp for his beach trip next week!
All beds listed under Shop Furniture/Chairs and Beds and Etsy