Today was supposed to be an easy day. The kids were going to play a new monopoly game that I was going to purchase for them and I was going to finish up this lovely buffet. It's Basset and in great structural condition.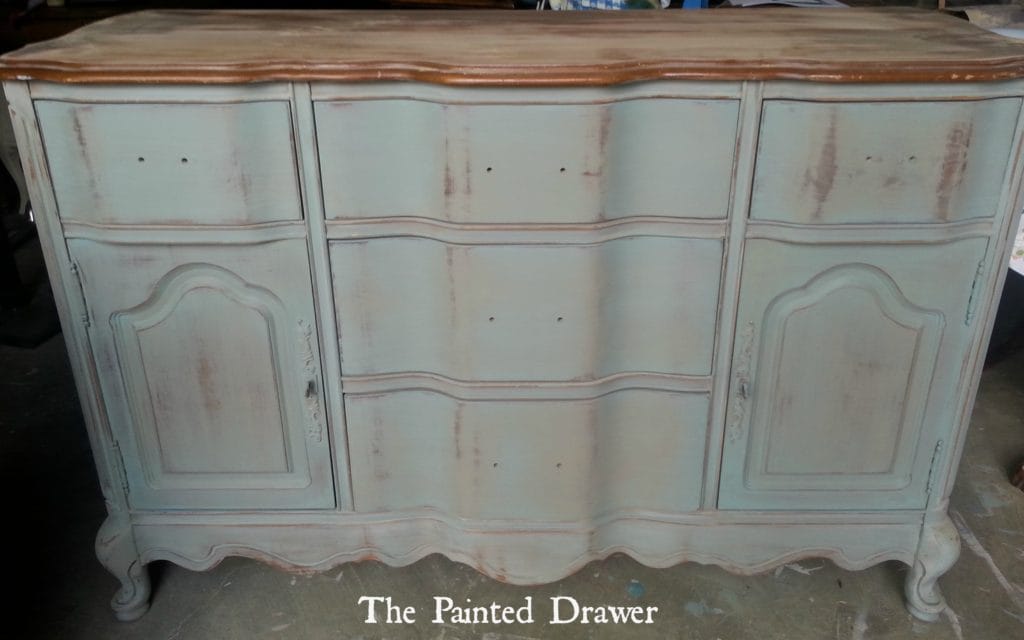 (OK, it doesn't look it now, but once the top is done and the final coat of paint applied and a good wax, it will be!)
On the way to purchase the game, I thought "Why not quickly drive to that new thrift store my mother found."  When I say quickly that was just me kind of fibbing in my mind.  I knew the store was not around the corner.  Actually, it's far away in a really not so nice area.  The kind of area where my kids saw a woman being arrested for shoplifting – from the thrift store – that had police stationed inside it.  Well, a good civics lesson for my three to see.  But, definitely not near our Toys R Us.  I didn't tell them of the detour until in the car.  This way I avoided the moans and groans that accompany any mention of going with mommy to a thrift store.
Was it worth it?  Of course it was!  There it sat.  A very old, handmade farmhouse chest.  Three large drawers on the bottom, two smaller up top.  Keyhole drawers.  However, really, really, big.  My kids said, "You are not going to buy that, are you Mommy?  It won't fit!".  Kids, listen to your mama.  Where there is a will, there is a way.  This is what my mother always told me.  I bought it.
The kind men took it outside.  They measured it.  I was even willing to risk my kids (well one of them, not sure which one, guess they would have had to pick straws) life and limb by squeezing them in next to it on the floor just to get it home.  Do not judge me – this is one cool chest and I had to have it.  Had to!  I imagine it in a farmhouse in France, in an old room sat under a beamed ceiling with whitewashed walls.
Even with one unlucky kid scrunched on the floor of the minivan, heck, even with all my kids left behind at the thrift store, for the first time ever…it was too big for the minivan.
Out came the drawers, squeezed all around my safely buckled in children.  And…on top of the van it went.  With very thin string. 
In the middle of the men hoisting it on top, and the woman getting arrested next to us, I fell.  I tripped over the dolly in a futile attempt to help the two big guys put it on top of the van (as if I could really have helped).  So, I was in pain with two bruises swelling like eggs and the nice guys asking if I was OK.  No, I was not but had to do the whole smile, yes, of course I am…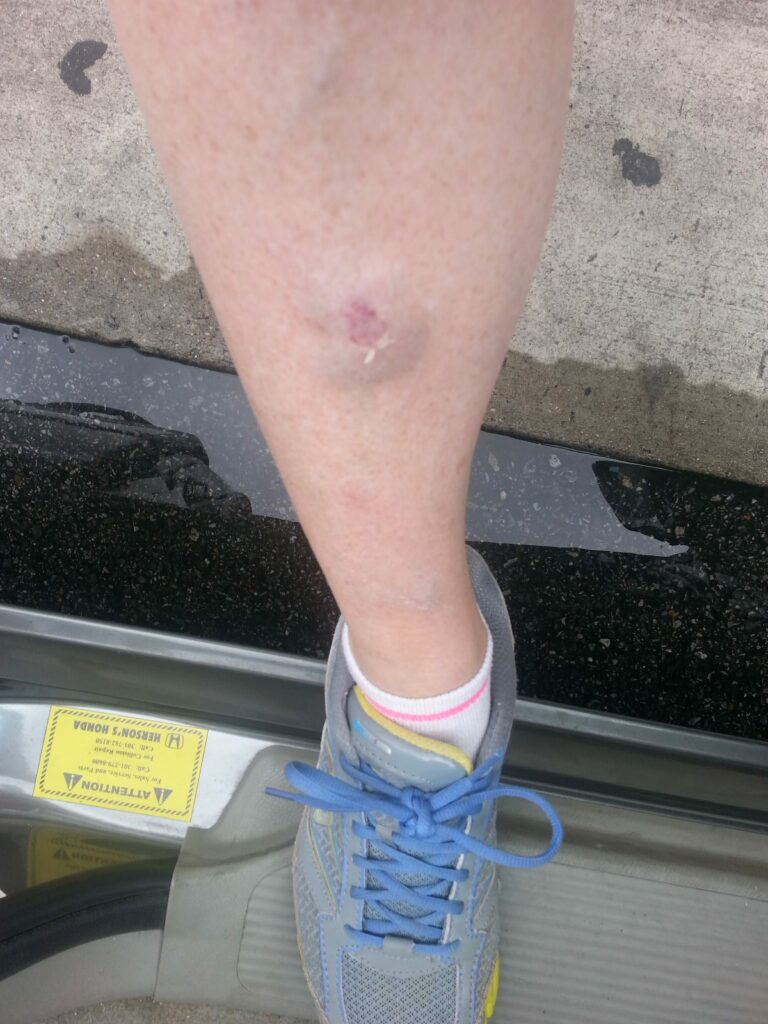 Eeeew, right?
I drove so carefully home.  Every bump and dip in the road made my stomach lurch in fear.  I told my kids, "If it falls, we will just keep going, OK?".  I couldn't believe it.  We made it home.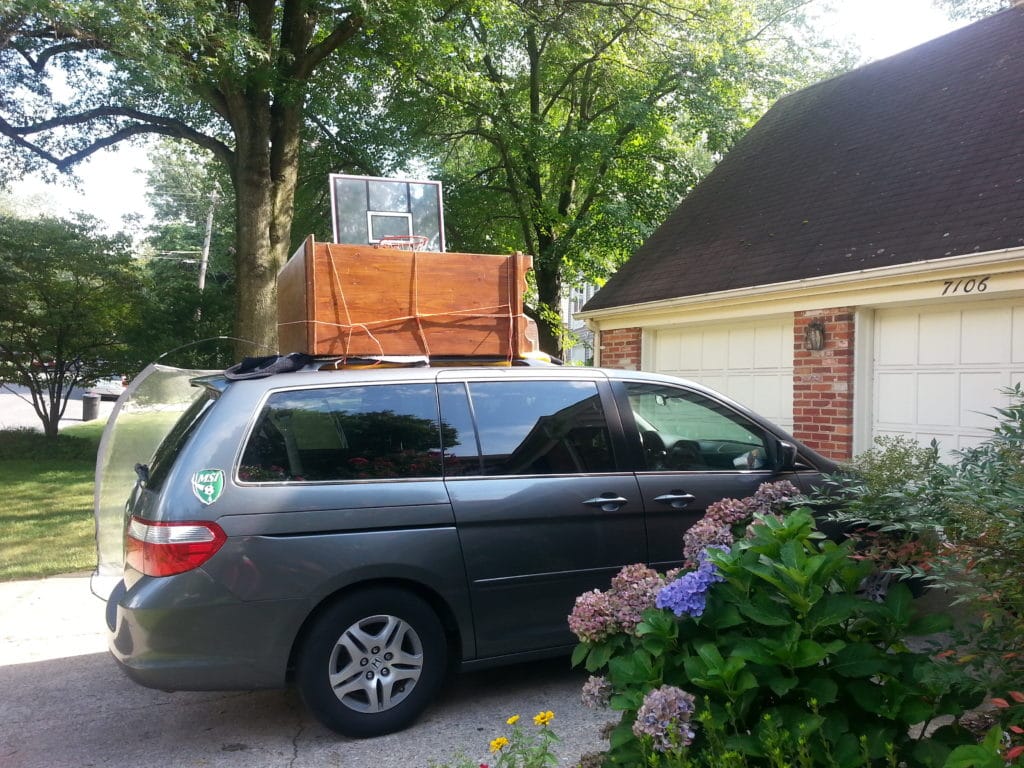 We actually stopped on the way for the monopoly game (it has a credit card swiper – pretty neat).  Just as we arrived home, the skies darkened.  How fortunate that a very kind, unlucky tall neighbor was walking his dog and his wife told him to stop and help my 14 year old son and me get it off the roof before the heavens opened.  If not for his help, it may finally have met its demise crashing into bits onto my driveway.
The kids are busy playing monopoly now in the kitchen while I nurse my bruises.  But my farmhouse chest is safe and sound in my garage.  Where there is a will, there is a way!