I was eager to get to work on the sweet chest of drawers I shared on Monday.  It had a ton charm but the veneer was peeling in places and the dark wood was masking a lot of its details.
I applied two coats of General Finishes Milk Paint.  The color is one of my favorites – Seagull Gray.  It is a fantastic pale gray that doesn't have too much blue in it.  I did not use a topcoat on this one.  I painted it to complement its gorgeous shabby/farmhouse style (perfectly imperfect!) and I wanted the paint to look and feel as if it had been on it for years.
Here is the after!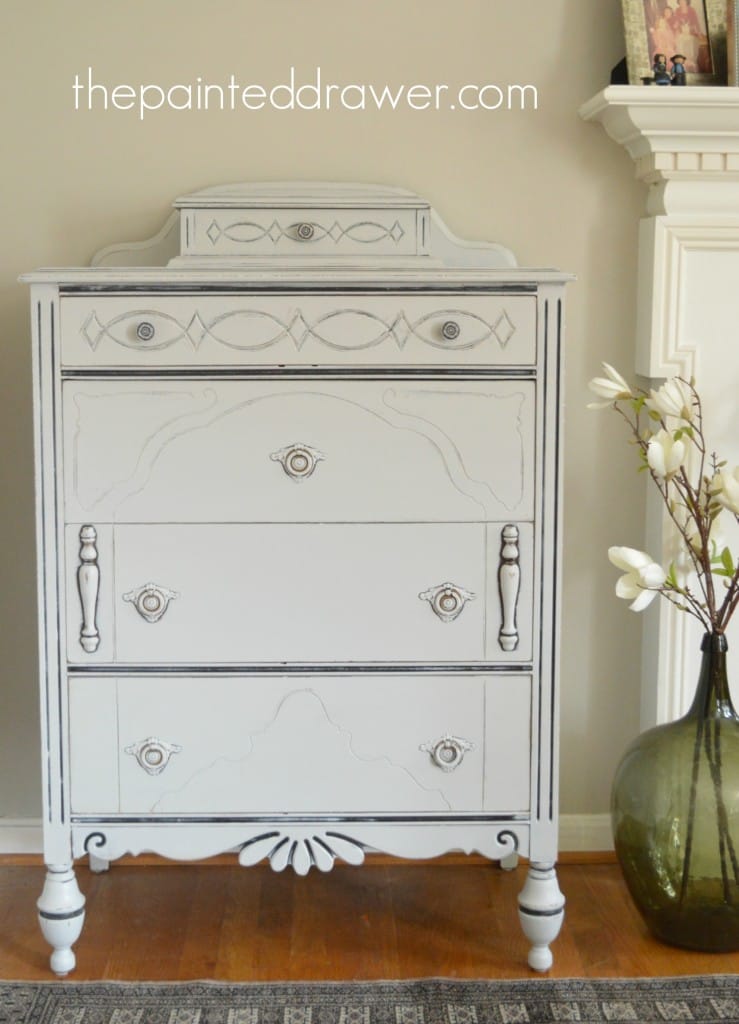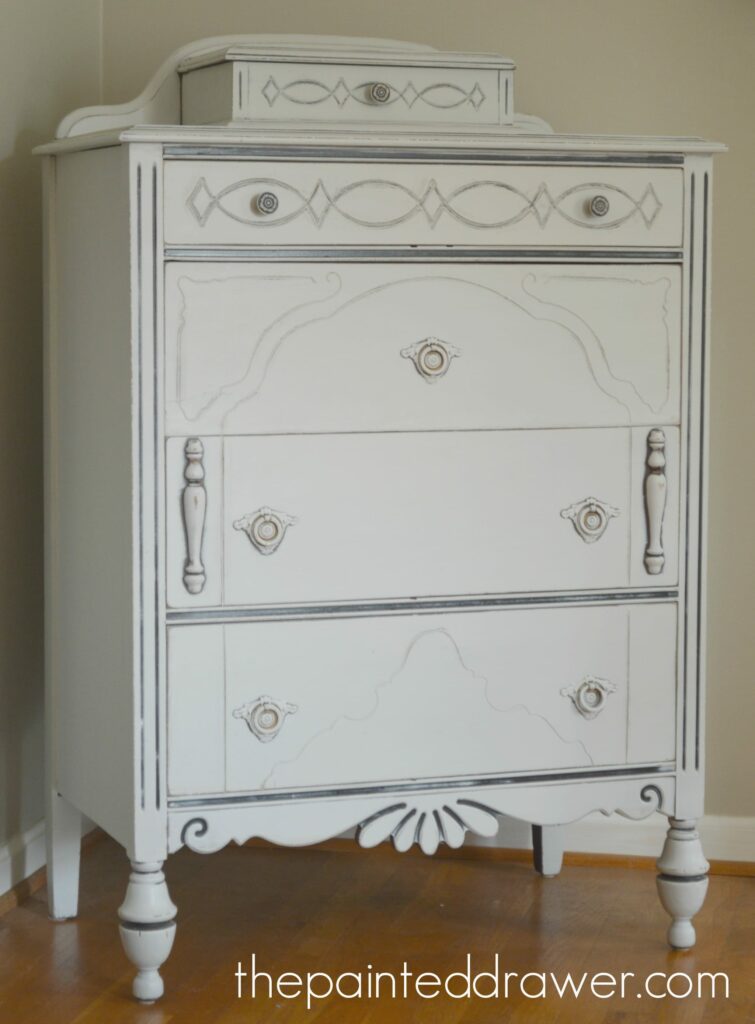 The details all pop now with the contrast between the light and dark and the distressing also brought out the design.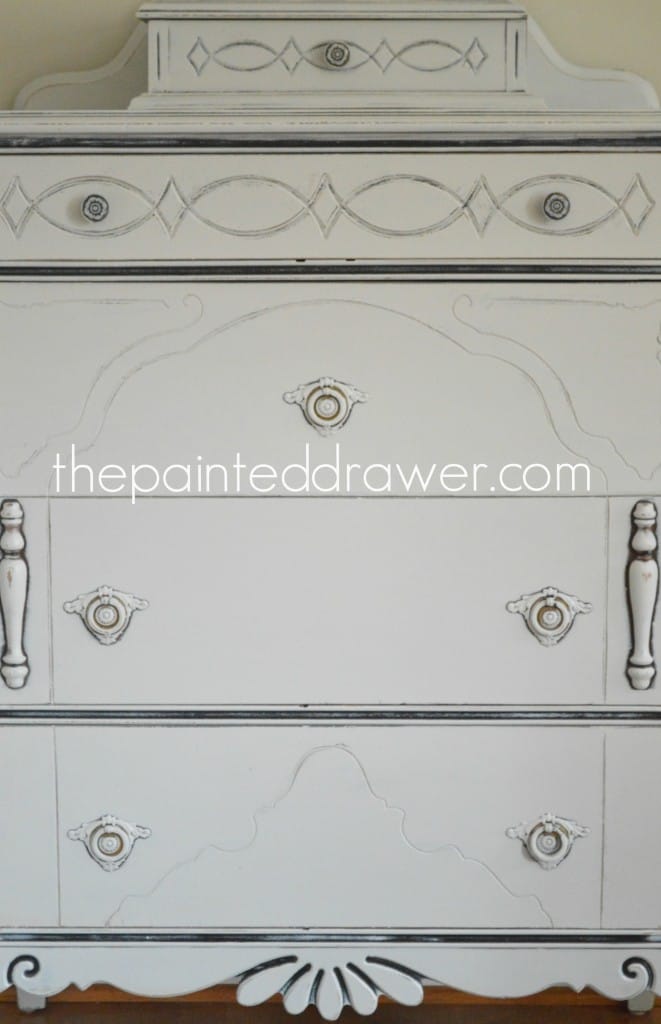 The original pulls are gorgeous on the drawers.  The bottom has unique detailing while the top has such a sweet little drawer for jewelery or other small items ♥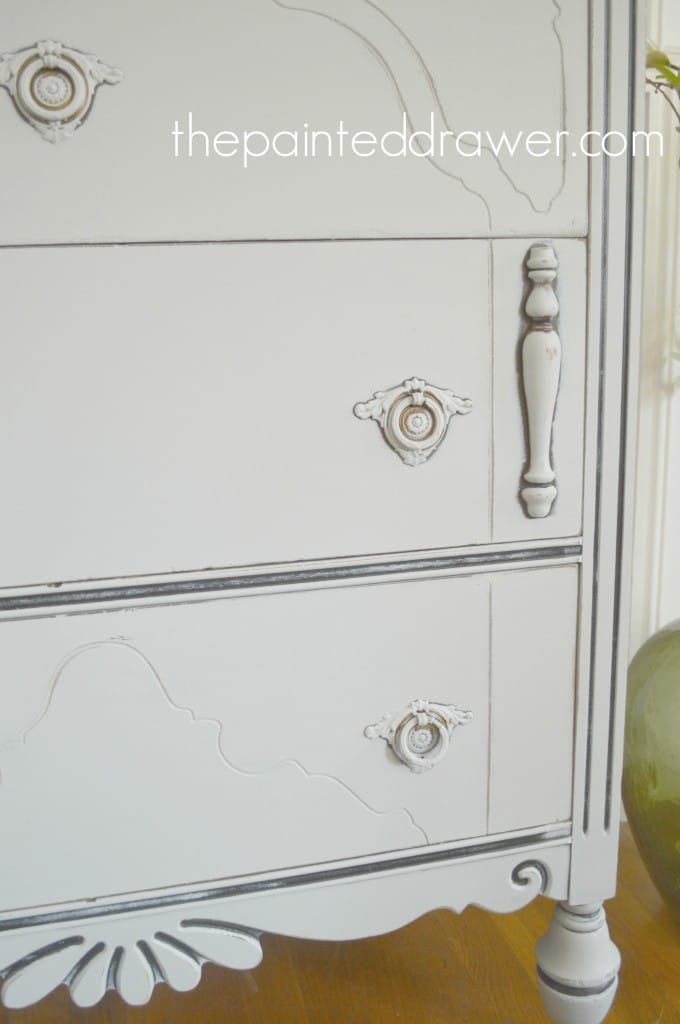 I happen to love smaller vintage dressers and don't think they should all be banished to a bedroom.  This one is a perfect size to fit in any corner of the house to add vintage charm.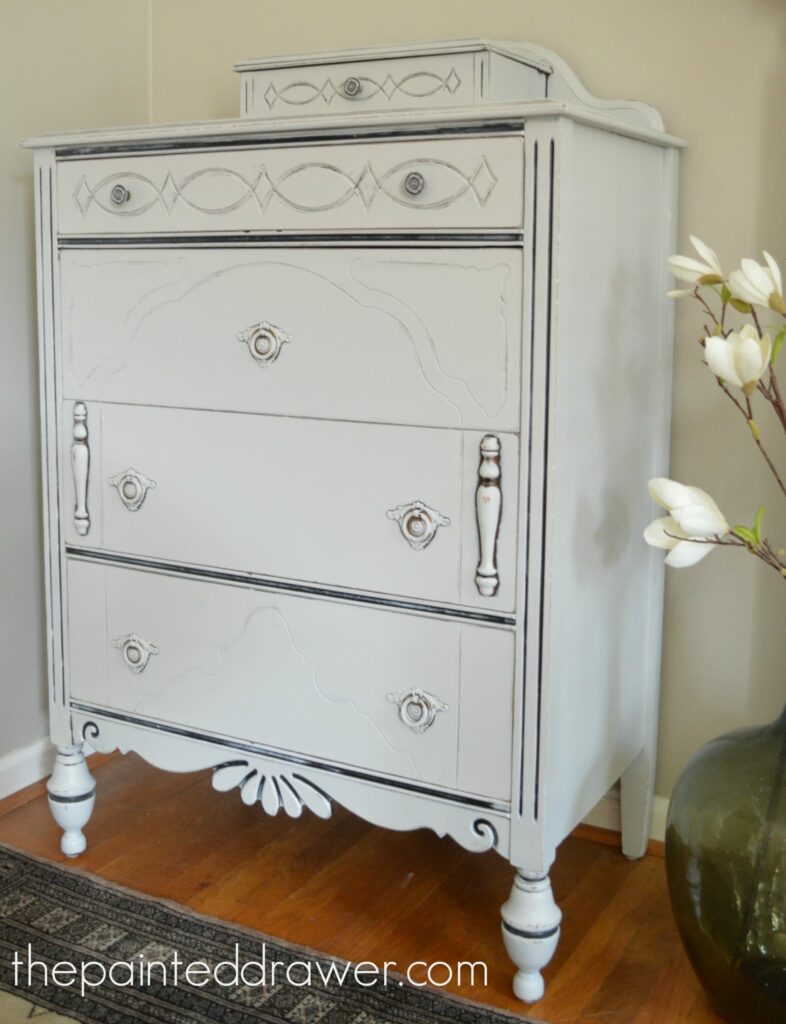 The Vintage Grey Chest of Drawers, now on Shop Furniture/Dressers and Etsy!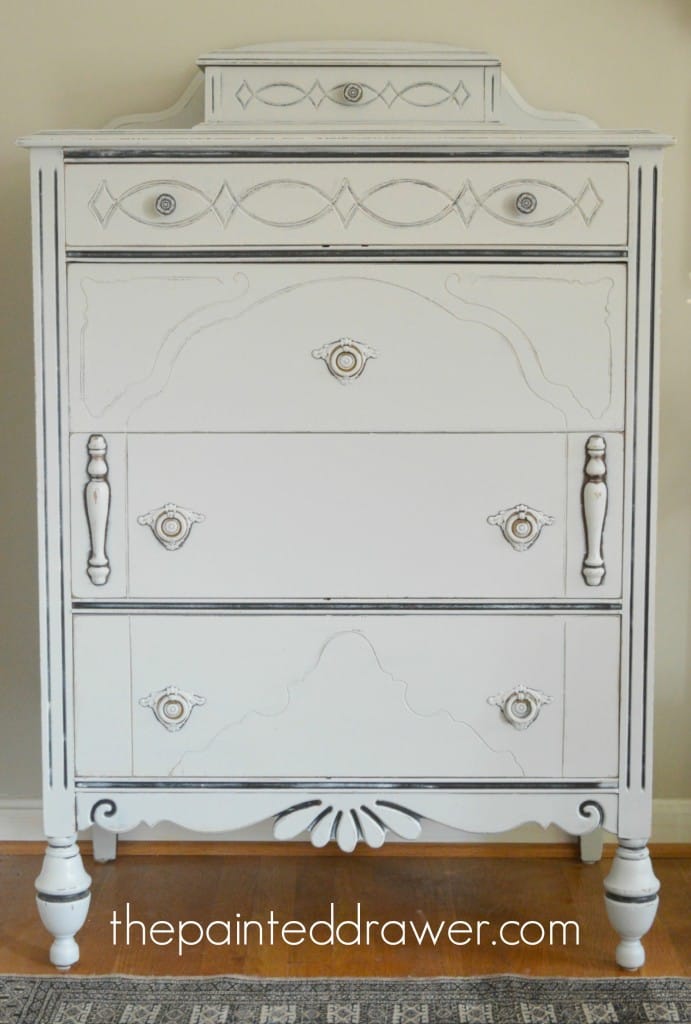 Linking To:
Join the Fun! I Always Love More Subscribers!