Here is the latest furniture flip to share with you all! This thrift store cabinet makeover was a ton of work but well worth the result. The cabinet is a very detailed, old piece with a ton of character. It just needed some basic fixes, such as wood filler and obviously a good clean!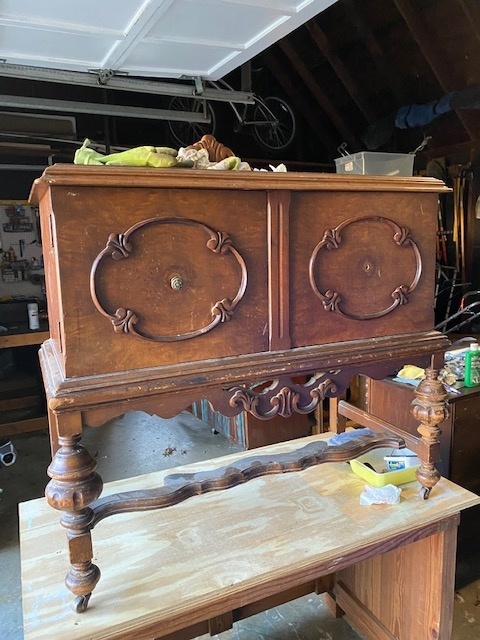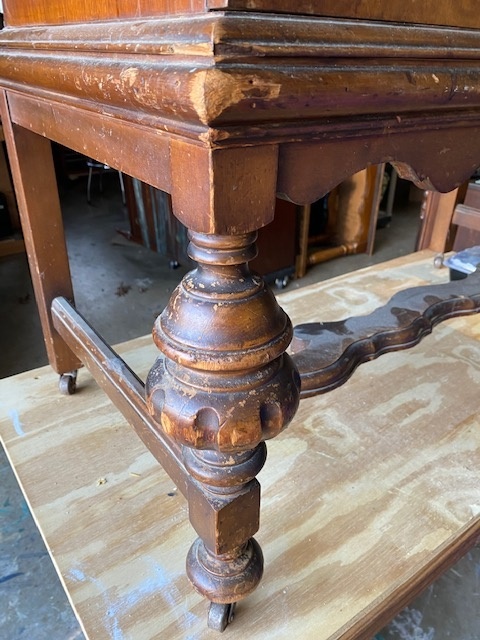 I started with sanding back the legs and the top. The top also needed wood filler in places that was applied before sanding.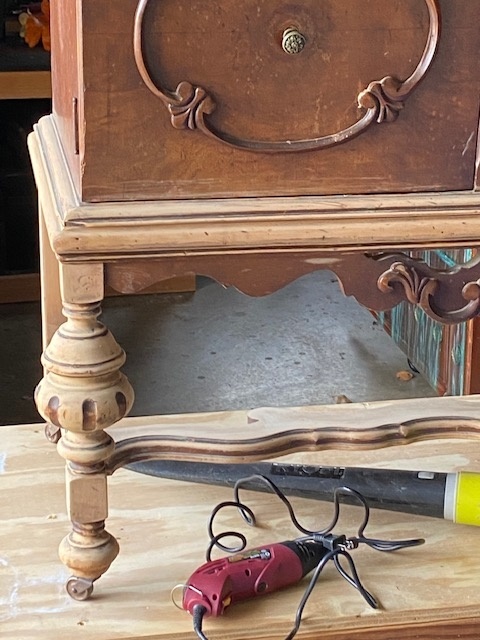 For the legs, I decided to use Dixie Belle No Pain Gel Stain. After the legs were sanded, I took a soft cloth and applied the gel stain in Picklin' White. This is an easy process. I suggest that you wear gloves and apply the gel evenly by wiping it into and over your surface.
The white ended up looking a little pinkish when it dried (from the wood tone underneath it). I went over it again in the Weathered Gray. Perfect! I used their clear coat in flat to give the wood an added layer of protection. The gel stain is oil based and the clear coat is latex but as long as you allow the gel stain to dry completely, the latex sealer works great on top of it.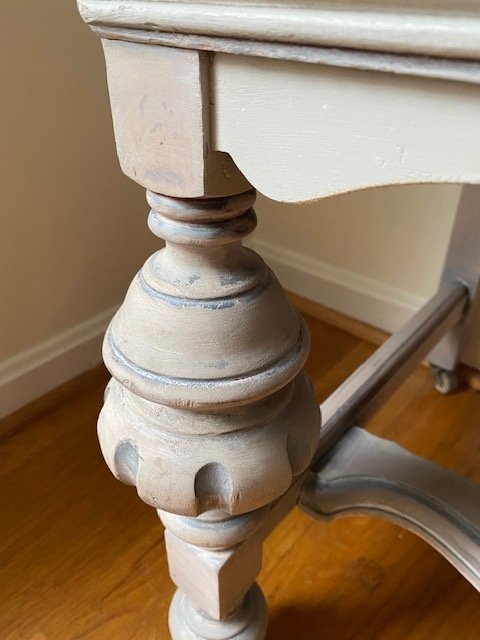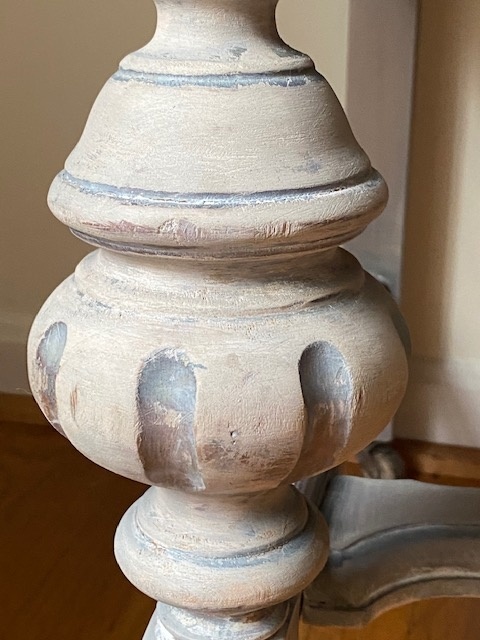 The cabinet's body and top were painted in Dixie Belle Chalk Mineral Paint in the color Driftwood. The paint was sealed in their Best Dang Wax in clear. The details were lightly sanded and I added a touch of gold using Martha Stewart Gold Gilding Paint that I purchased from Michaels and the new cabinet door pulls were purchased at HomeGoods.
Voila!
Get the Look!
For more pics, please scroll below 🙂