I was telling you yesterday about my find of the week.  Broken legs, holes drilled through the top…so unloved.
After a lot of elbow grease getting down to the grain…my Diamond in the Rough! 
Can you believe it?  Amazing what lies underneath…
The legs are in Annie Sloan's Chateau Grey – a gorgeous greenish, grey color.  They are lovely (now that they are back in one piece!)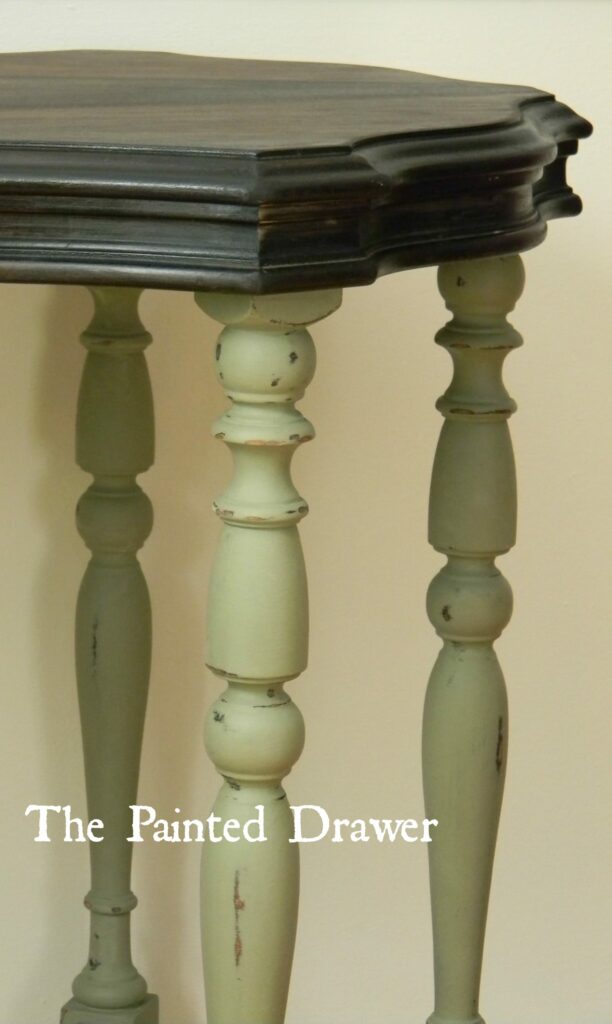 The shape of the top is all curves.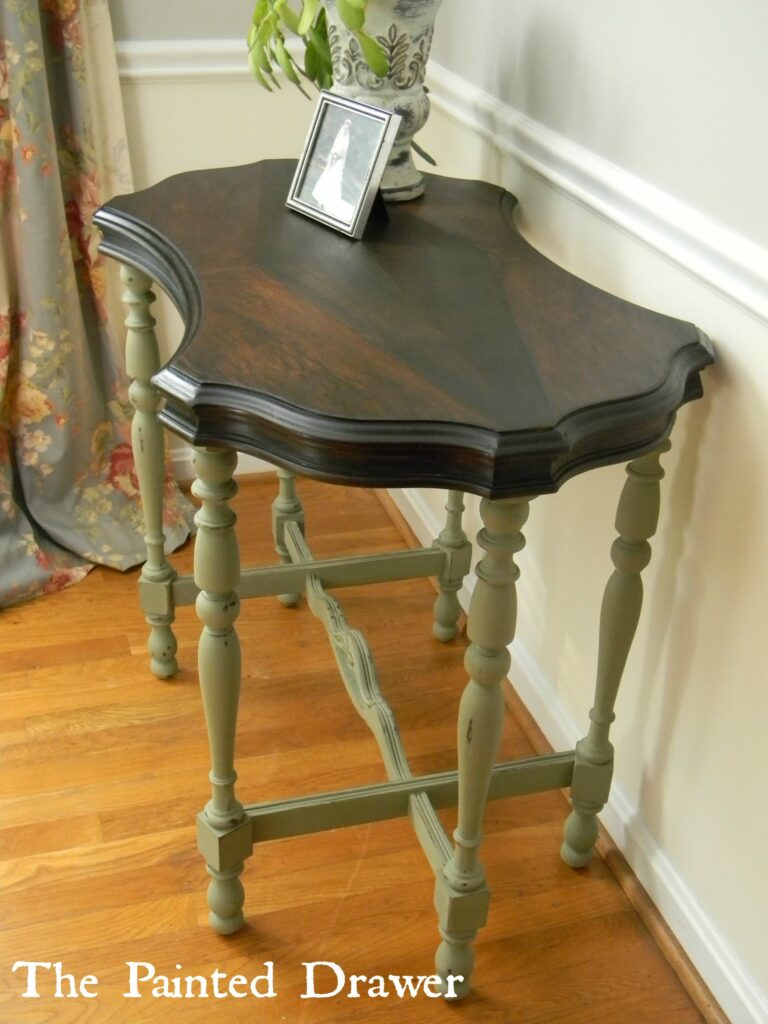 Restored back to its original beauty and ready to find a new home!
 I have one more lovely table to share but for now, here is a quick sneak peek…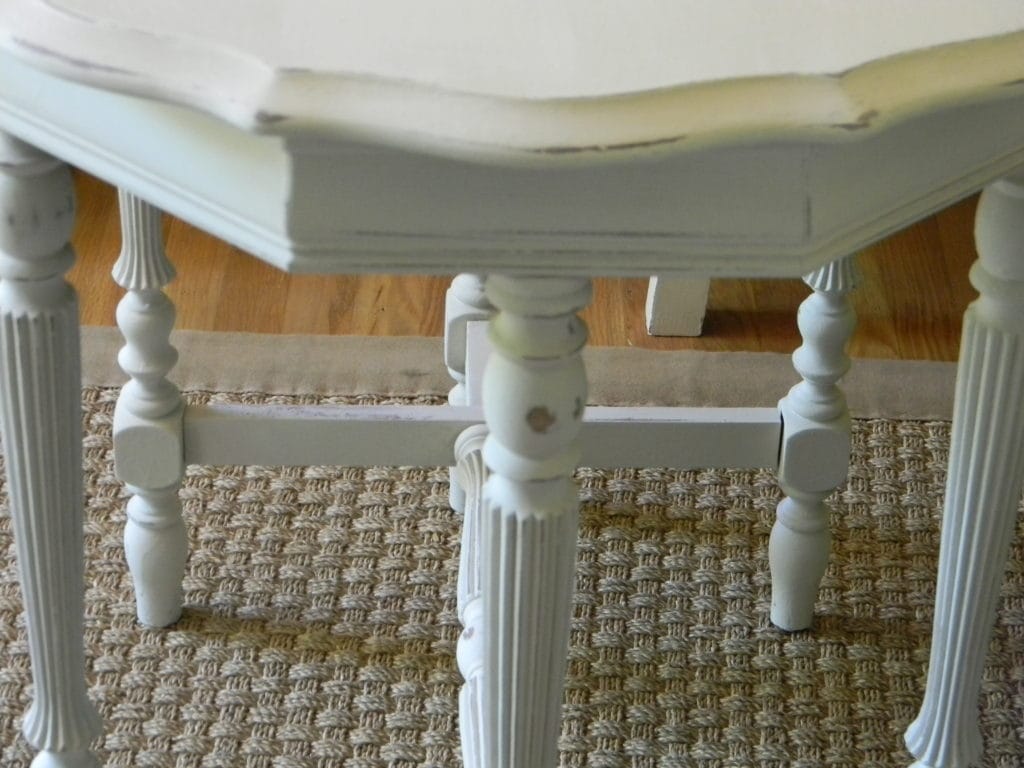 Stay tuned 🙂
Just listed under Shop Furniture/Tables and Etsy
Join the Fun! I Always Love More Subscribers!