First impressions count! If that's true, then your hallway should be a decor priority, but it's often overlooked. There are lots of hallway decor mistakes and problems, that lots of us are probably making. Here are the most common mistakes, and how to solve them. 
Image – free for commercial use
Choosing Light Colored Flooring
Even if you have a strict 'shoes off' policy in your home, there's no getting away from the fact that the hallway floor is where dirt arrives and be trodden in. Depending on how much traffic your hallway gets, there are some things you can do. Don't choose light-colored tiles or laminate, and instead pick patterned tiles or dark wood floors. These won't show marks as easily and are easy to sweep, mop, and vacuum. A hard-wearing hallway runner and doormat can help too. 
We recently installed our new Pergo flooring in our hallway and are thrilled with it. Easy to clean and very durable, it was the perfect solution for our house full of people and dogs!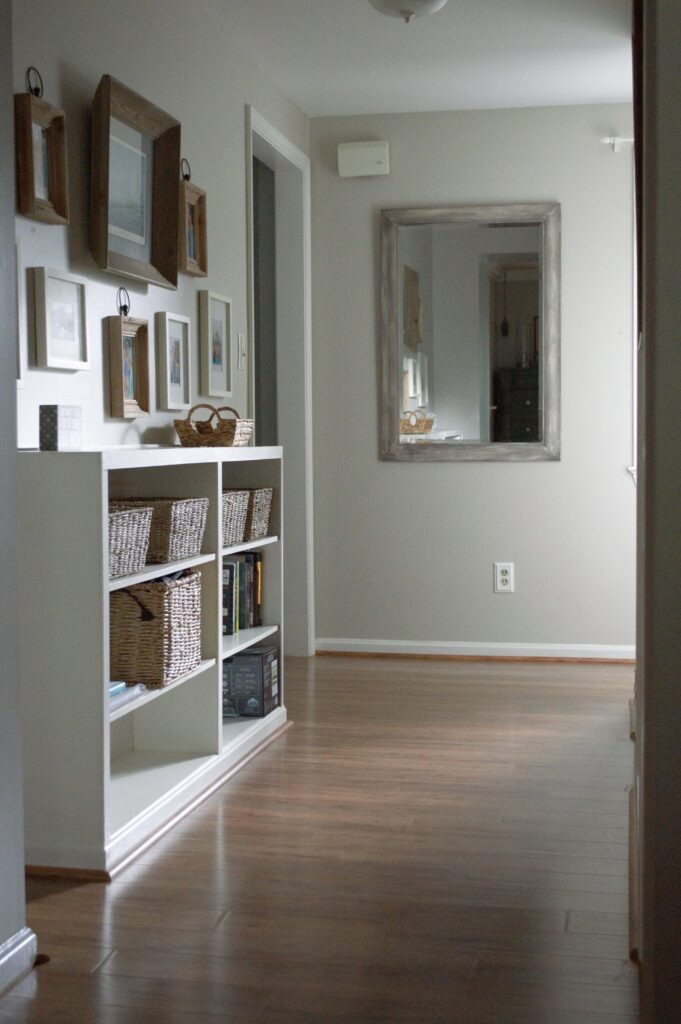 Poor Storage For Clothes, Shoes, And Clutter
Unorganized shoes are unsightly, and they can also be a hazard for tripping. Make sure you have enough storage for everyone in the house to have a couple of pairs of shoes in the hallway, as well as some extra room for guests to leave theirs.
Add bench seating to encourage people to leave their shoes at the door. Buy one with shoe storage space built-in, like a shelf or cubbies underneath.  Instead of letting coats pile up, add as many hooks as you can, so you can easily hang and retrieve coats.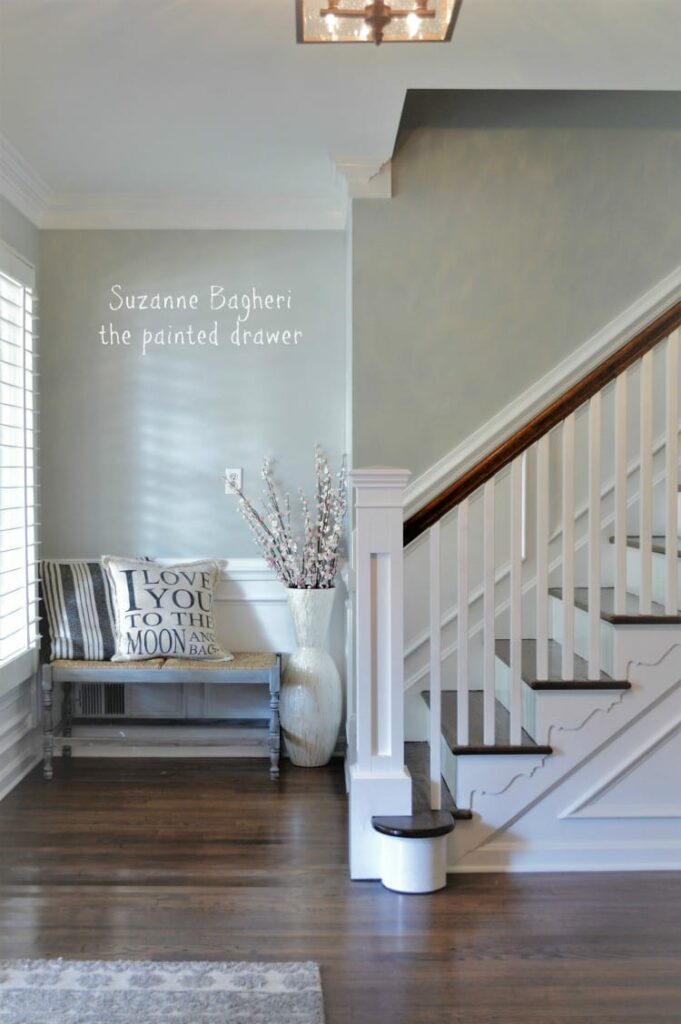 I solved the storage issue in our Thrift Store Hallway Makeover!
Our boring hallway needed help.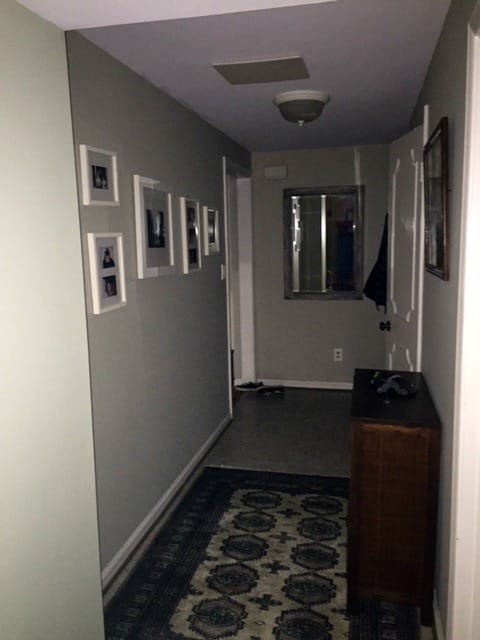 I found two old thrift store bookcases that were the same height and brought them home.
I painted them and (believe me) CLEANED them! We then took out the baseboard along the hallway wall where I wanted the cases to rest flat against the wall and secured them. (Hallway Makeover, Part III)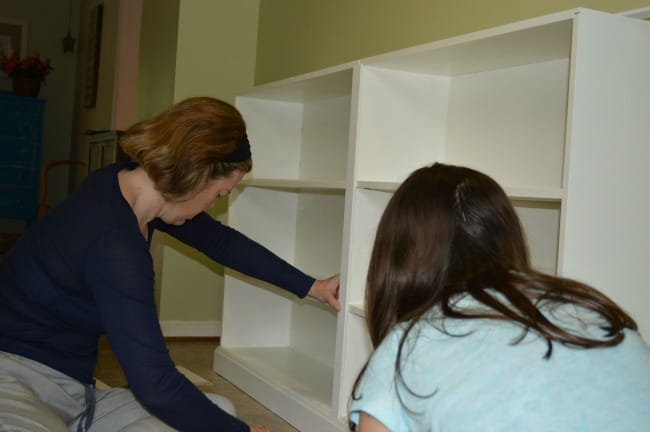 We then added molding around the bookcases (Hallway Makeover IV).
Very cheap "built-ins"!!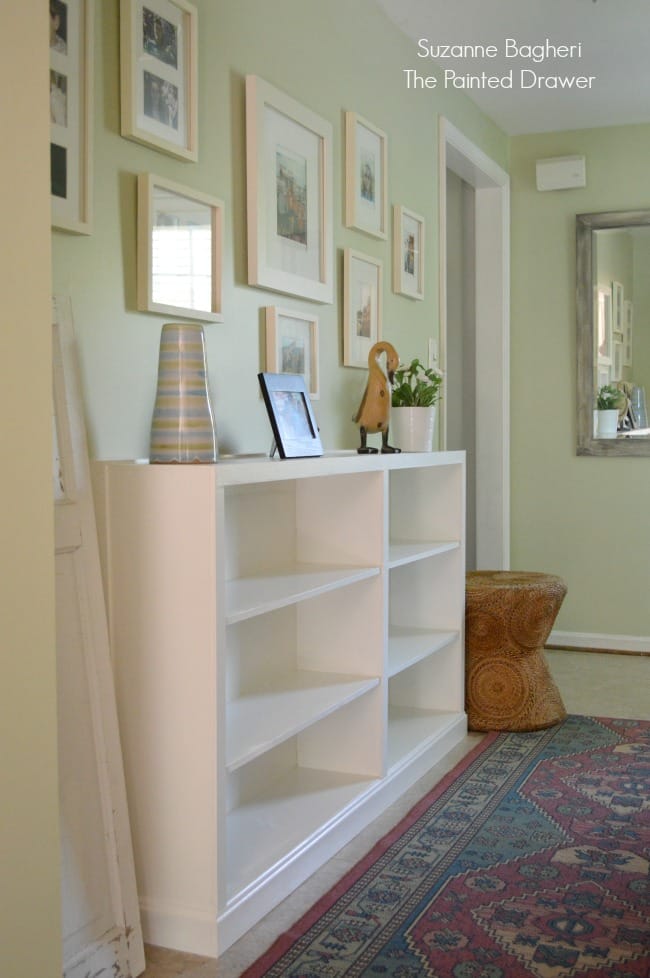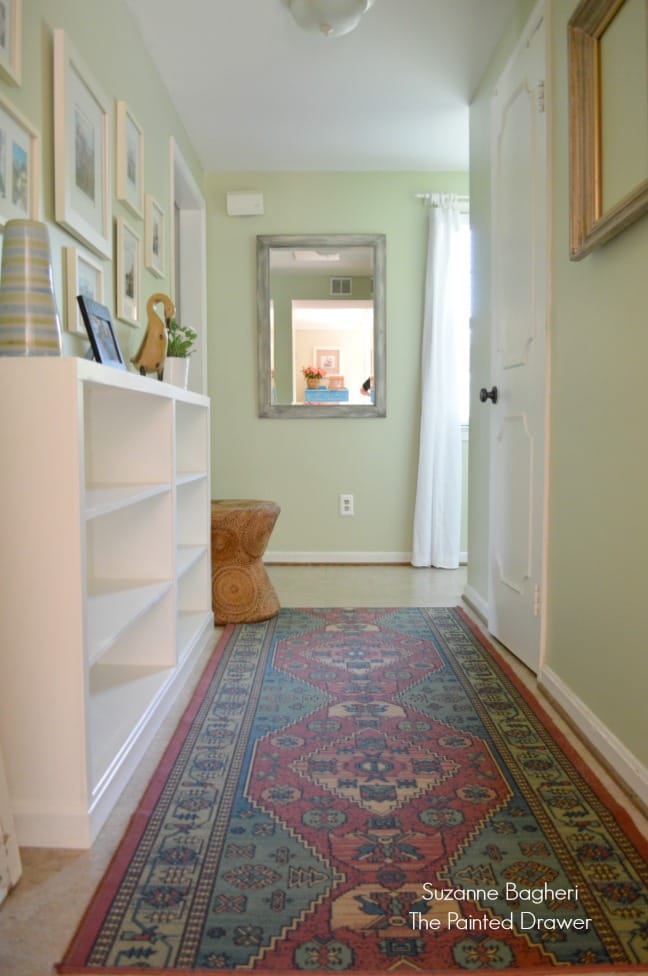 Thinking Small Equals Dull
A small hallway or foyer doesn't have to be boring. You don't have to choose white paint to make the room brighter and bigger. You can still experiment with color, especially in a space that doesn't get much light. A bright color, like yellow, can create a welcoming and vibrant space. Bold accessories or large statements like a beautiful staircase from Designed Stairs can help to add more interest too. 
I have changed my foyer SO many times! Here is the latest look with Benjamin Moore Silver Strand, as well as past posts where you can see all of my previous (questionable?) foyer decor decisions!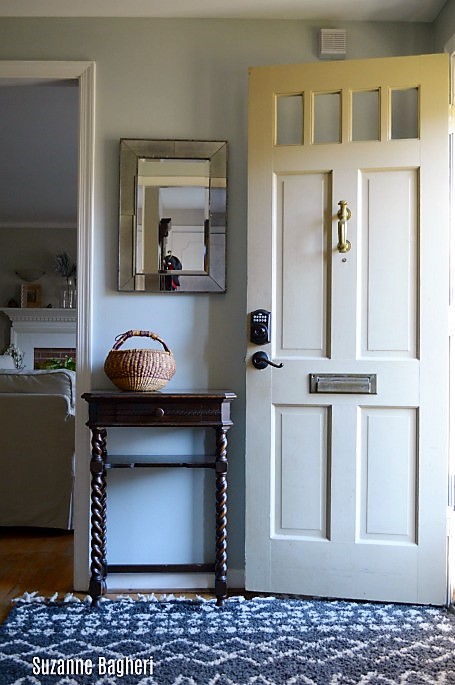 Poor Hallway Lighting
A dark and gloomy hallway can be completely transformed with some carefully positioned lighting. You could use directional wall lights to show off a beautiful ceiling, or use pendant lighting to make a small space feel larger. A single pendant light can have the opposite effect, creating too many shadows and patches of darkness. Instead, choose multiple pendant lights along the whole length of the hall. This draws the eye in and feels much warmer and more inviting. 
Honestly, in our hallway makeover just removing old, heavy curtains and adding new natural shades have made a huge difference.
Using Wallpaper Or Hard To Clean Matte Paint
Like any high traffic area, it's well worth investing in a quality scrubbable or wipeable paint for your hallway. By choosing these, you easily wipe away muddy splashes or fingerprints, which is especially useful if you have children or dogs.
Wood paneling can also be useful to help your walls in the best possible condition. Opt for paneling that suits the age and history of your property. Wood paneling can look especially good in older properties, but it can also be painted to look sleek and modern if you own a new build.
Make the best first impression with your foyer when you fix these common mistakes.
Please note that some of the links above and below are affiliate links, and at no additional cost to you. All opinions are my own.