Some of the links in this post are affiliate links. This means if you click on the link and purchase the item, I will receive an affiliate commission at no extra cost to you. All opinions remain my own.
Cheery Cottage Table Makeover!
Let's jump right into this one! Here is the before pic of this sweet little table that my mother found for me at our local thrift store.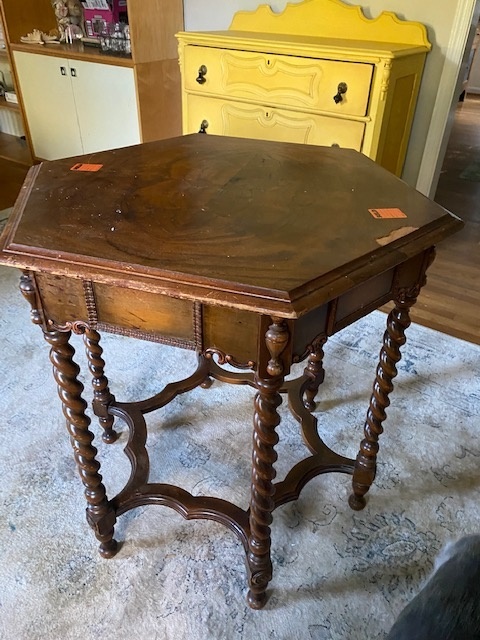 As you can see above, the veneer had broken off on the top. I used wood filler and sanded (repeating this process multiple times) before painting. The finish is now nice and smooth.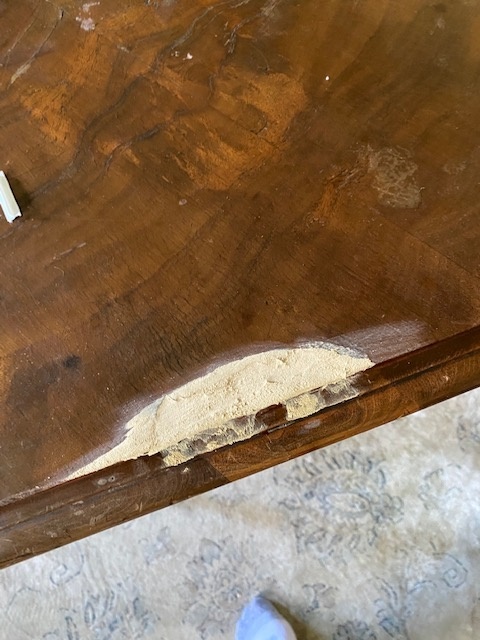 I originally was planning to not paint its legs and add stain instead. I was going to only paint the top black (the top had to be painted due to the damage). I went through all of that staining and painting… and then didn't like the result! The table looked sad. It was still dark and dated and it needed cheering up.
Instead of the dark look, I did a full 180 and went with Dixie Belle Chalk Mineral Paint in the color Farmhouse Green. It is such a soft, pretty green and perfect for this table's cheery, cottage makeover!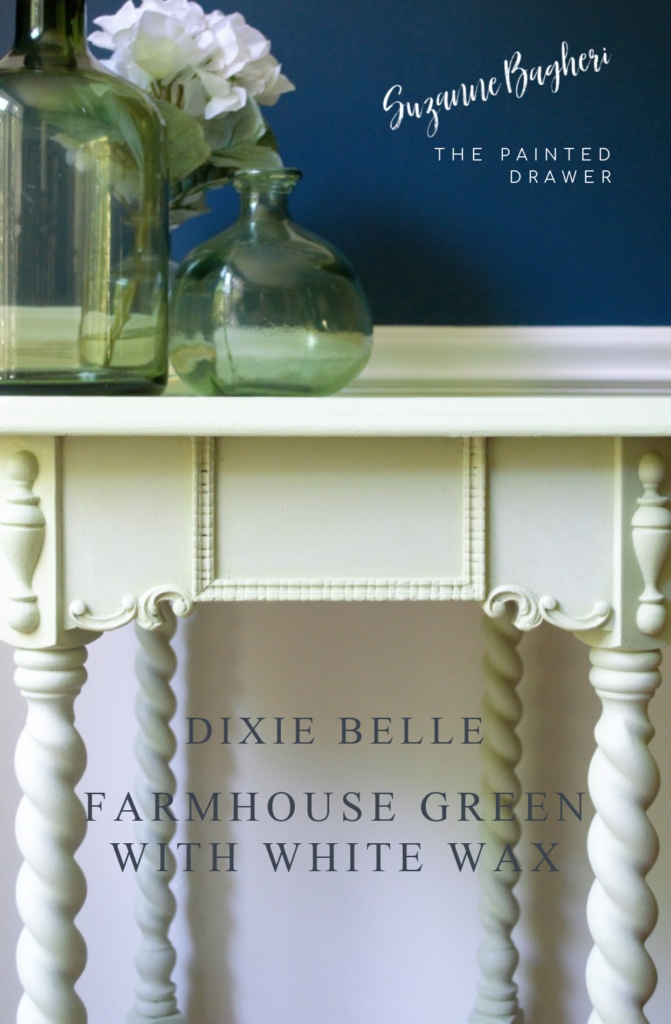 After sanding and smoothing out the top, I applied two coats of the Farmhouse Green over the whole table. After this dried, I took the Dixie Belle Best Dang Wax in White and applied it on the legs, the base, the top and on parts of the apron (sides). I left some details alone and didn't add the wax. I like the contrast between the darker and lighter green.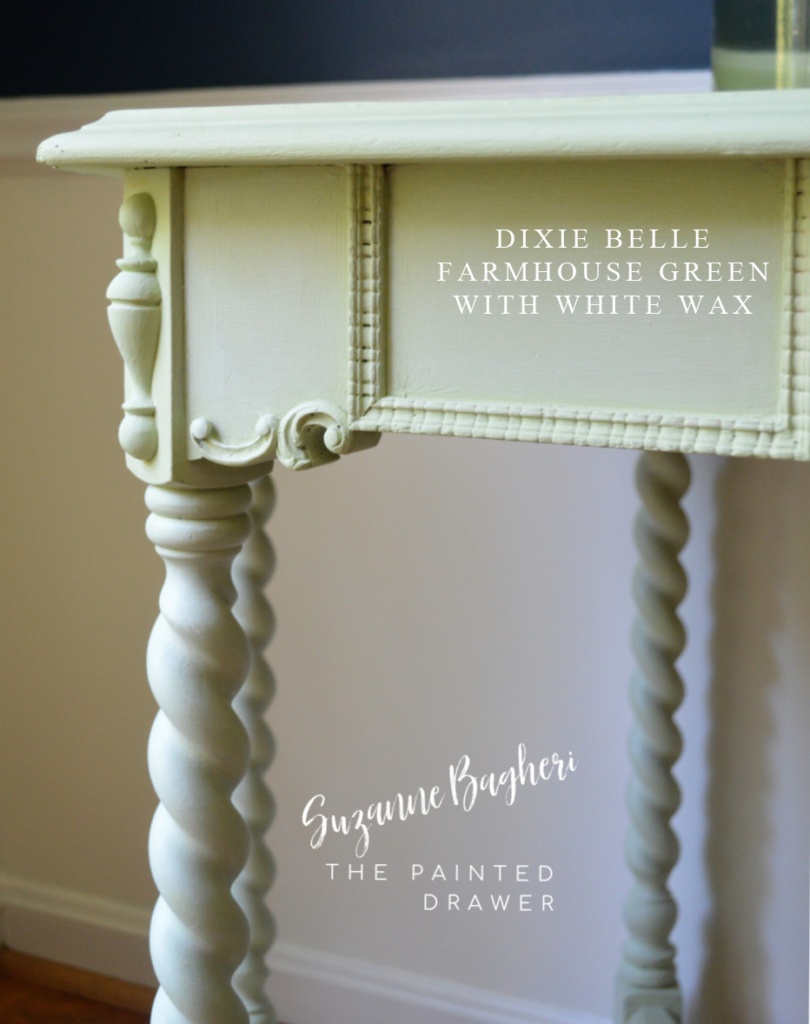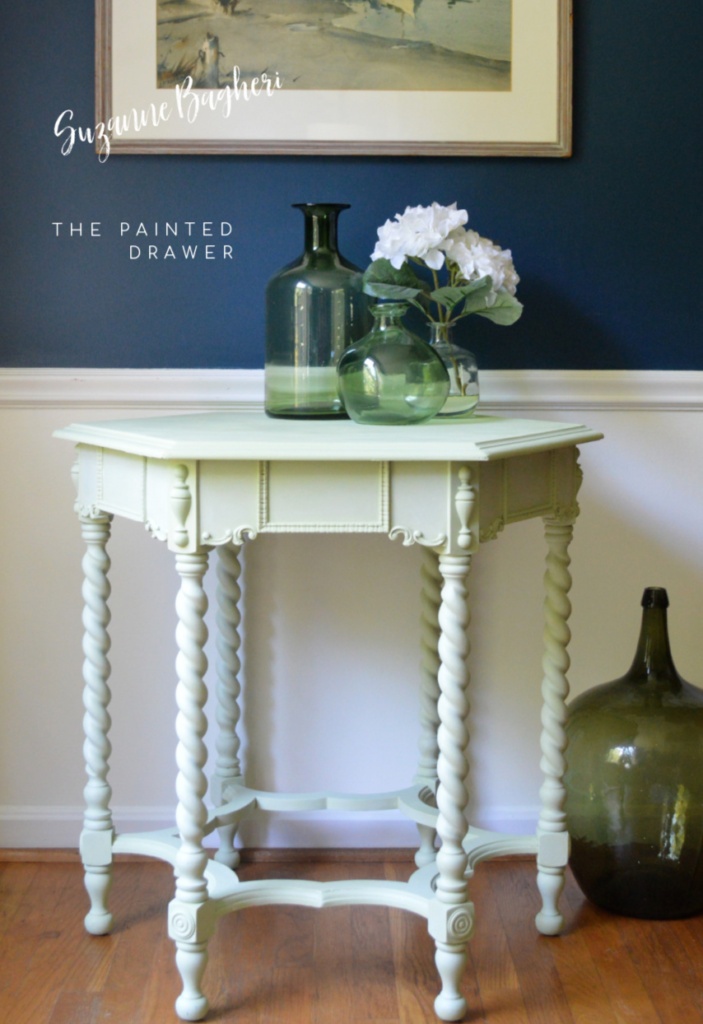 Speaking of detail, this little cottage table is full of it.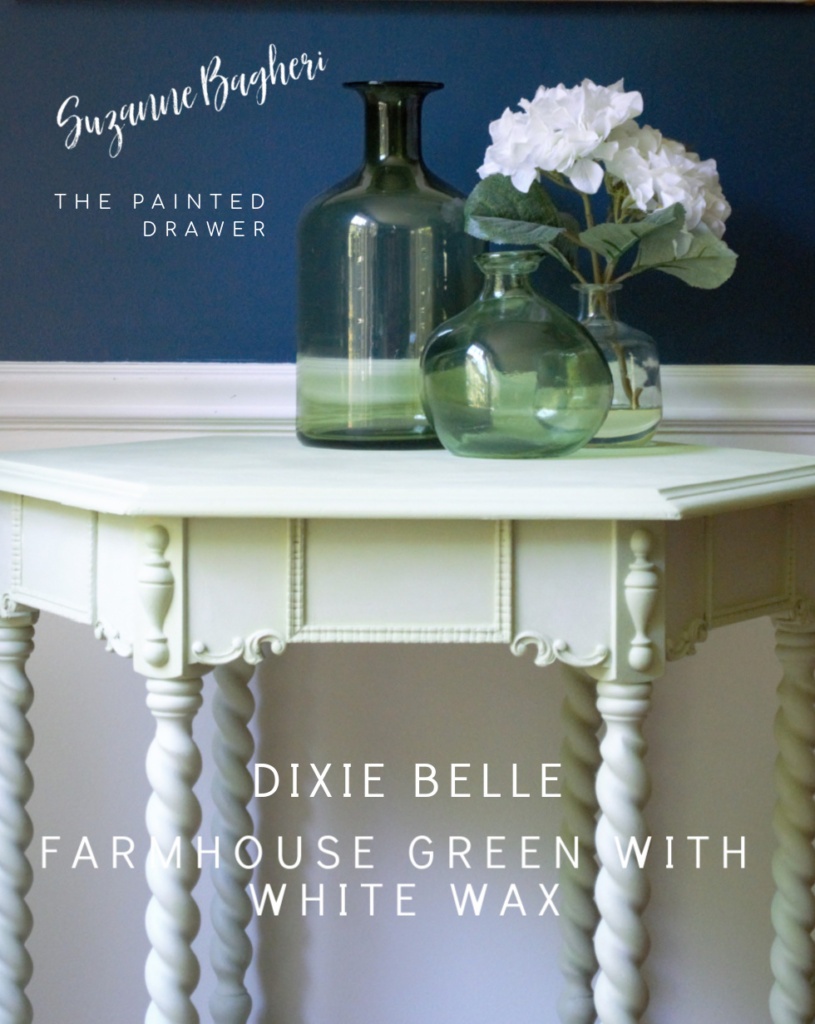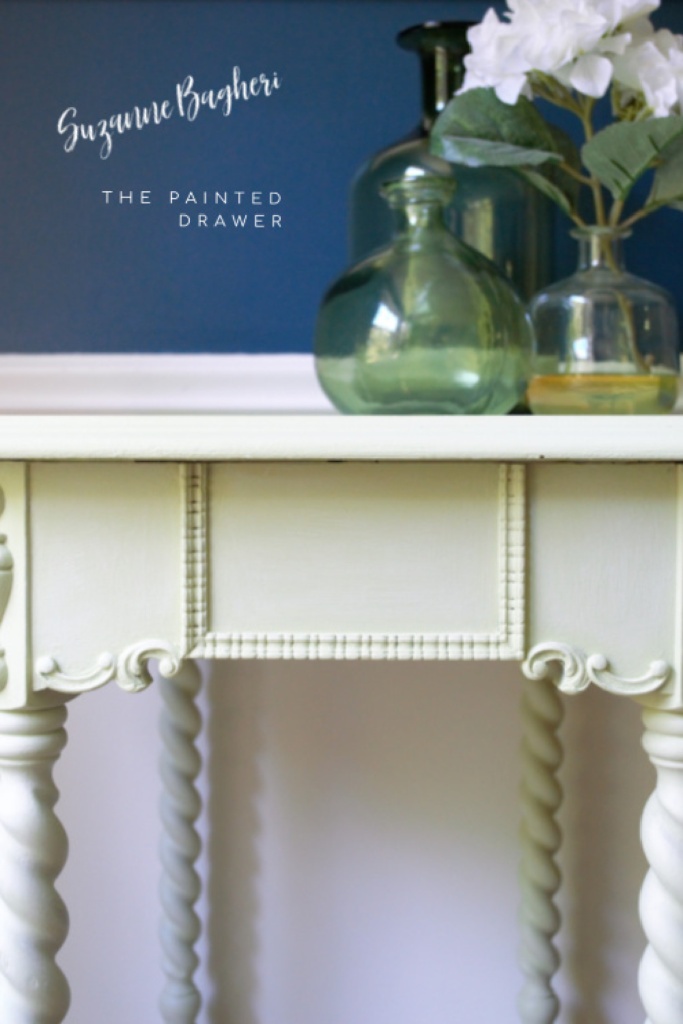 Get The Look!
I also finished a makeover for a client's nursery. Devon is having her first baby in a few weeks. We took her existing dresser that was currently in the manufacturer dark finish, and decided on a light gray. The color is the Home Depot Behr chalk paint in Trellis Gray.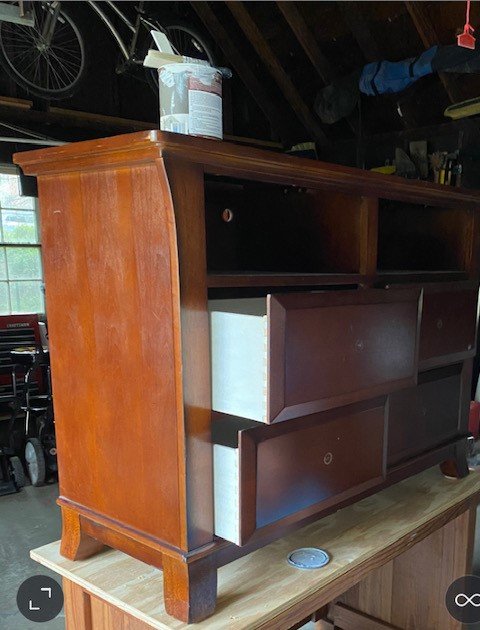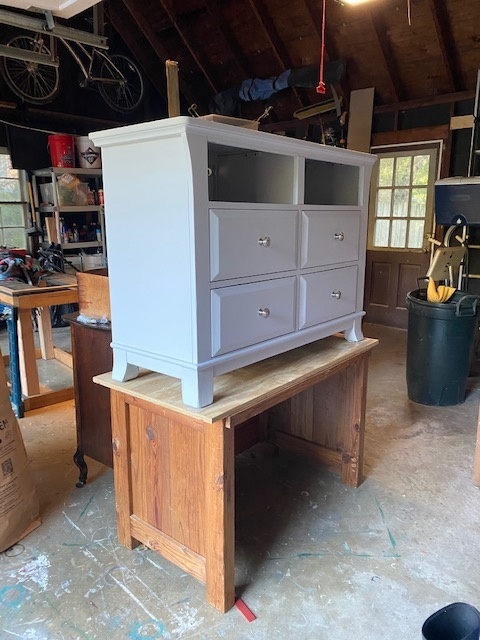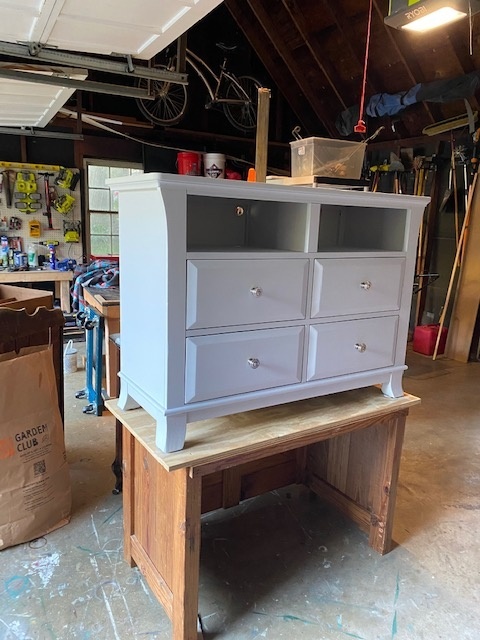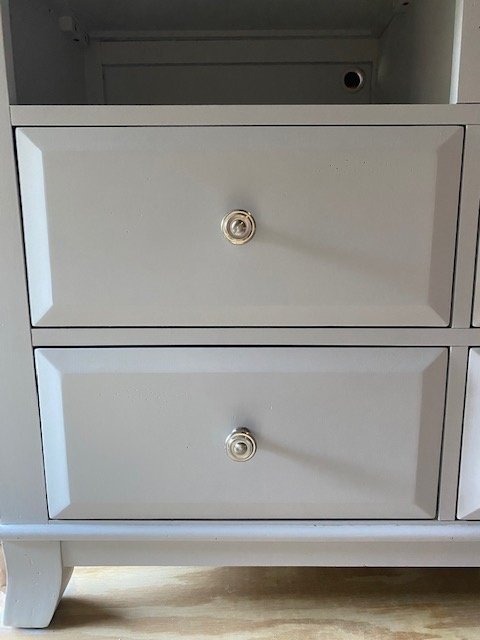 And, a rose watercolor to share…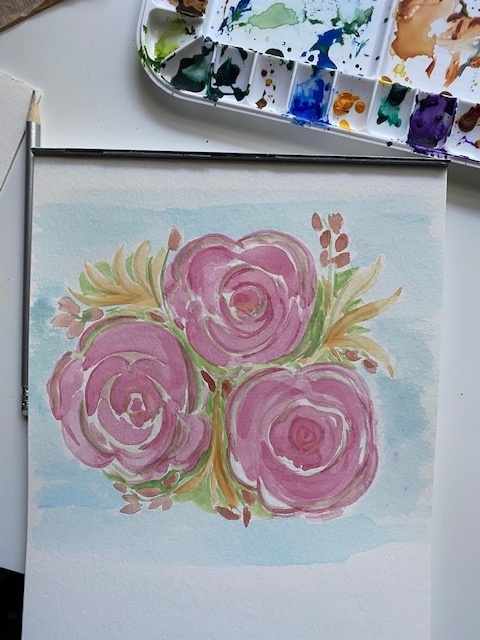 Have a wonderful weekend!