Happy Monday to everyone! We are finally in "Phase I" and I am looking forward to life slowly opening up here in Maryland. Since my gym is closed, I have been going on long walks every morning. I was out yesterday morning super early and look what I spied (the early bird gets the worm!)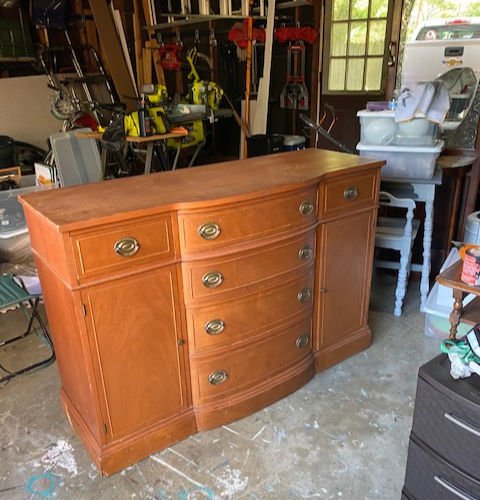 Yes, it was beckoning to me from the curb! As soon as I returned from my walk, I quickly grabbed my husband and we drove over to pick it up. I actually know the couple who did not want it any longer and they were very pleased that I was going to take it.
Here is a pick of a other low profile buffets that I have done in the past.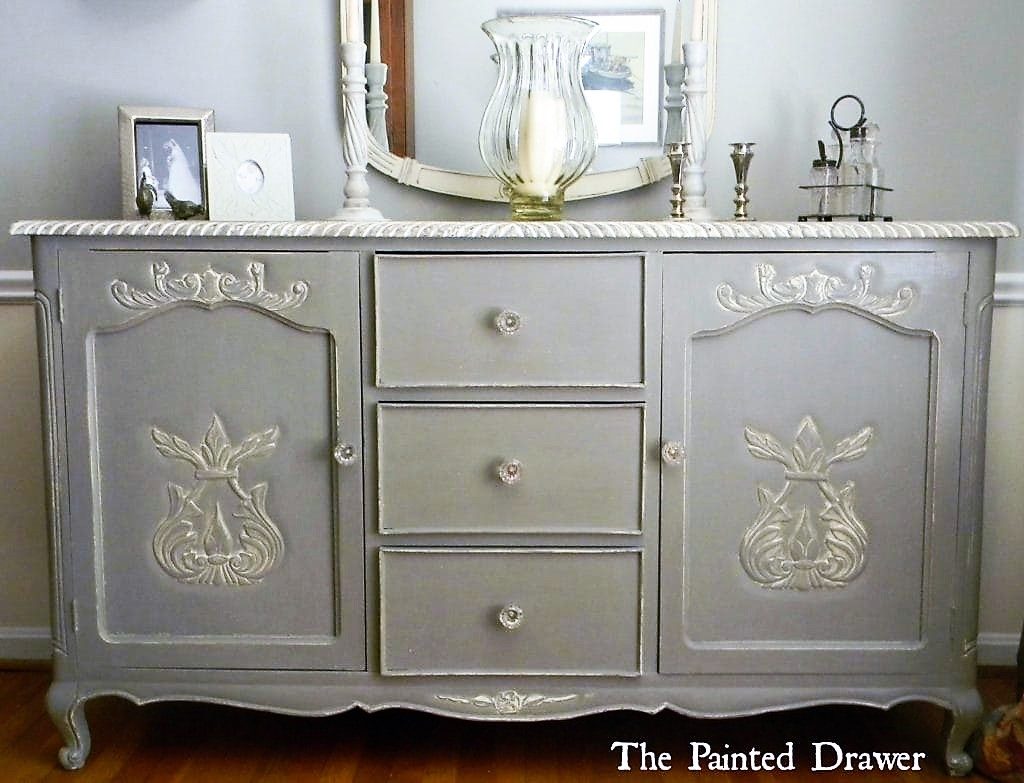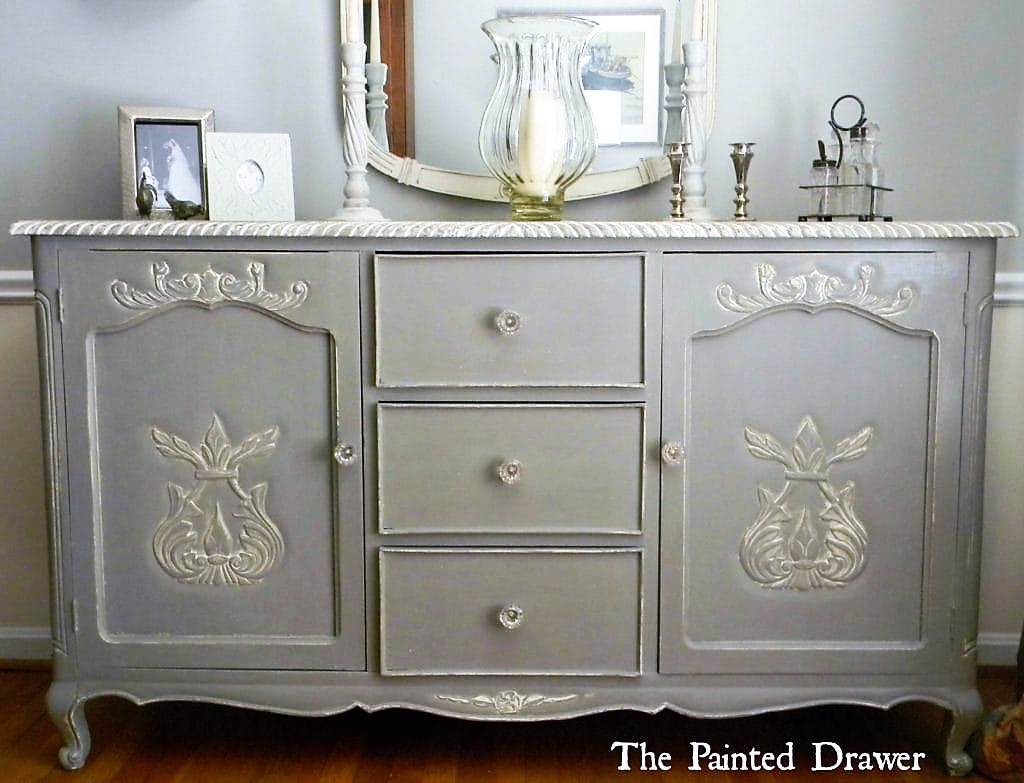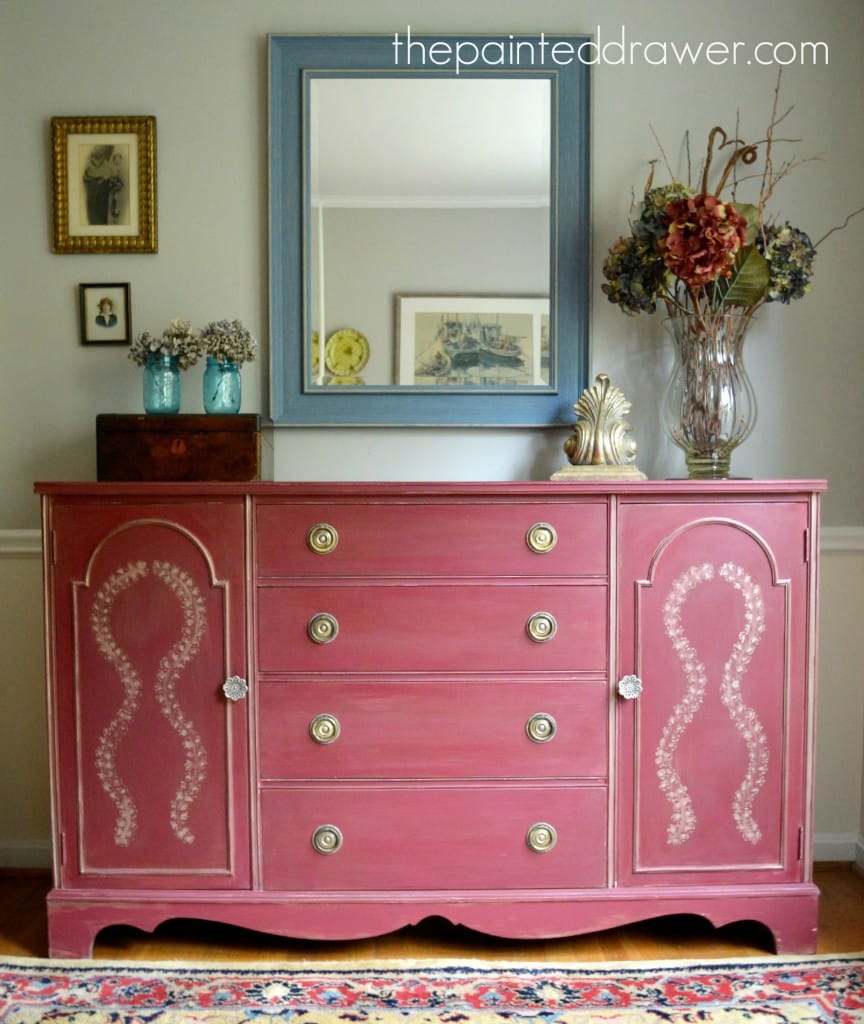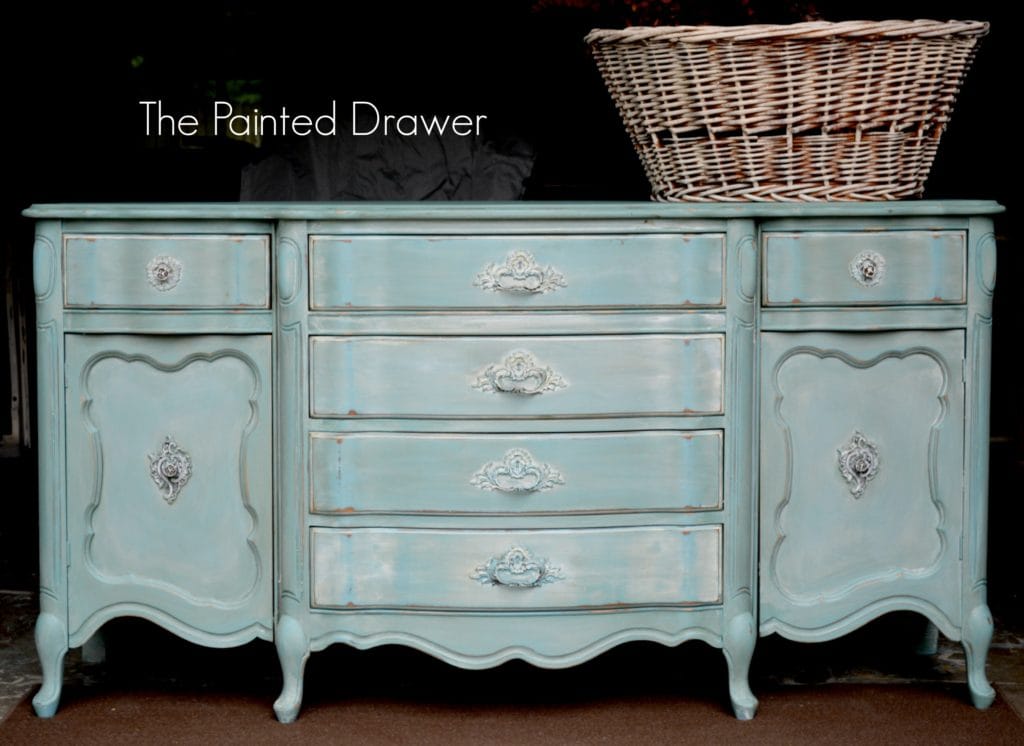 I have no idea what I am going to do with this one but I will keep you posted.
And, in case you missed it, here is a pic and link to last week's find.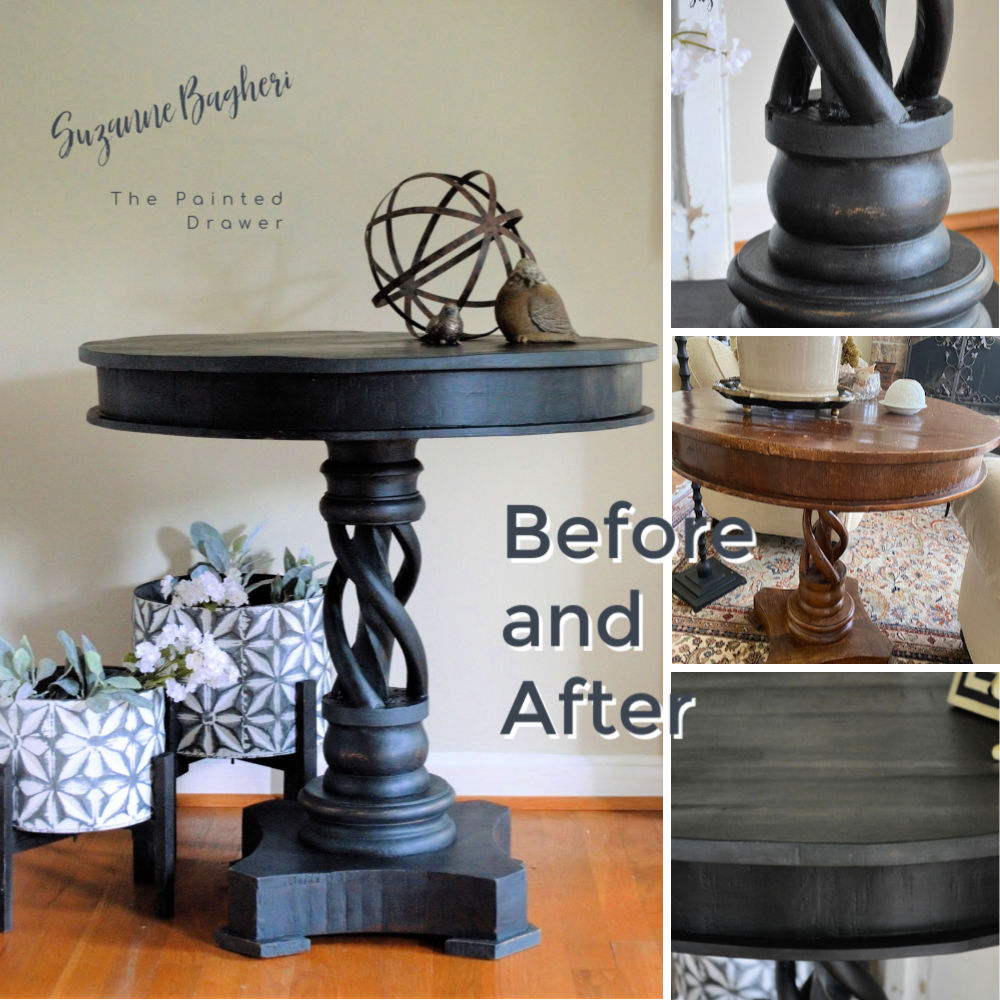 The Twisty Table is now home safe and sound 🙂