The Twisty Table is finished in a combo of dark colored paints to create an interesting finish in dark grays and black. I honestly thought I could refinish the top or the twisty parts but you will see why I couldn't.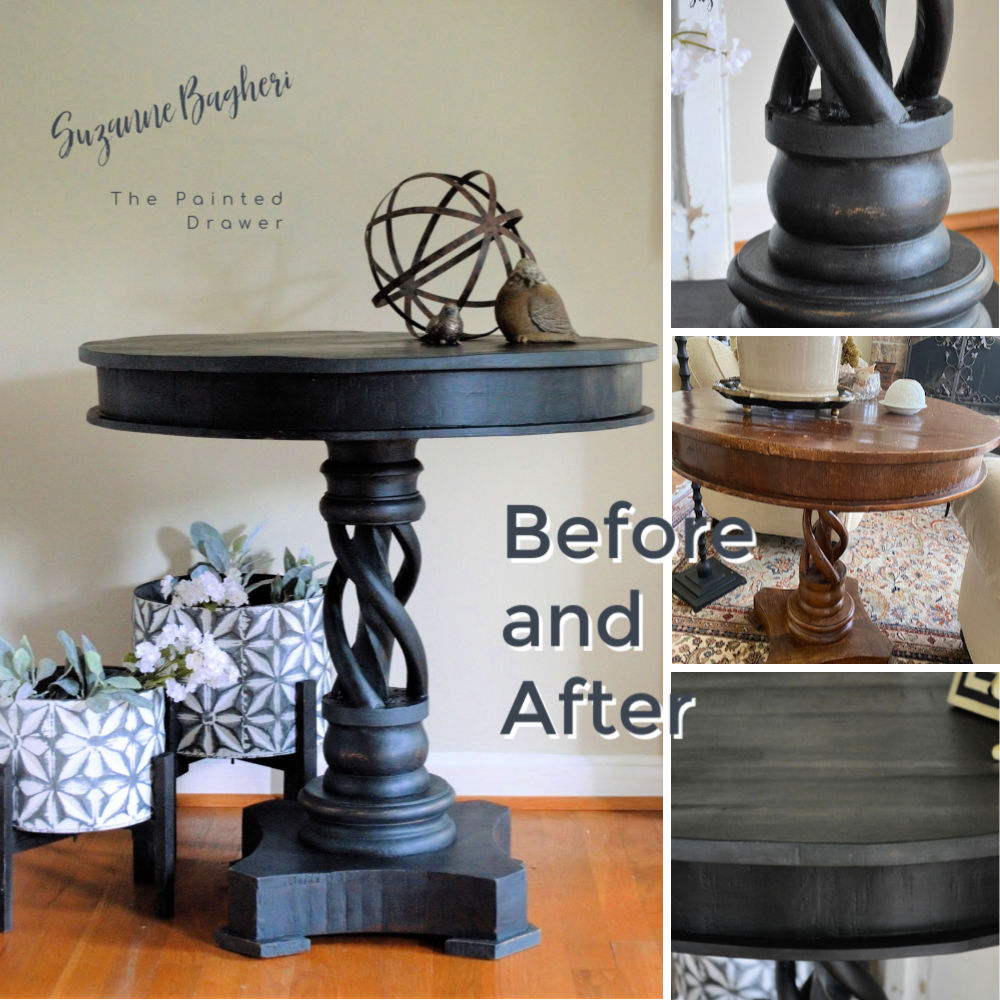 This table was full of, shall we say, nooks and crannies? And after sanding back the top, this is what I was left with.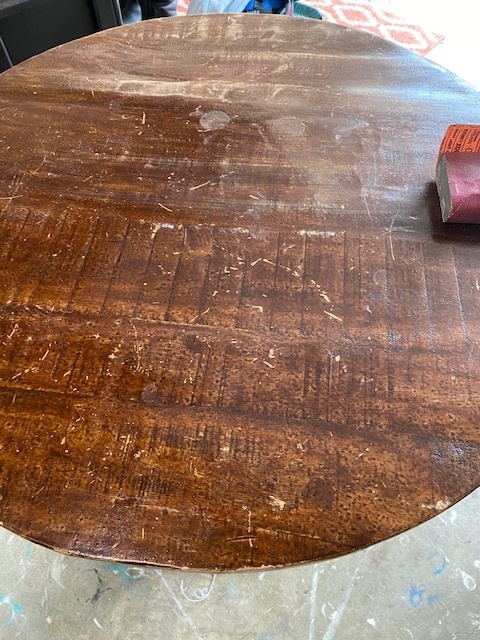 I had to use a chalk based paint on this piece and work with it and not against it. Basically, to highlight all of its imperfections (which I happen to love). I could not try and "refinish" the piece and use an acrylic or latex paint that I couldn't sand back.
I created my own mix for this piece. I needed a black chalk based paint. The mix I came up with was one part General Finishes acrylic milk paint in the color Lamp Black, to 2 parts Annie Sloan chalk paint in the color Graphite. You can see below that Graphite is not a "true" black. In fact, I think it is more a gray but it is chalk based.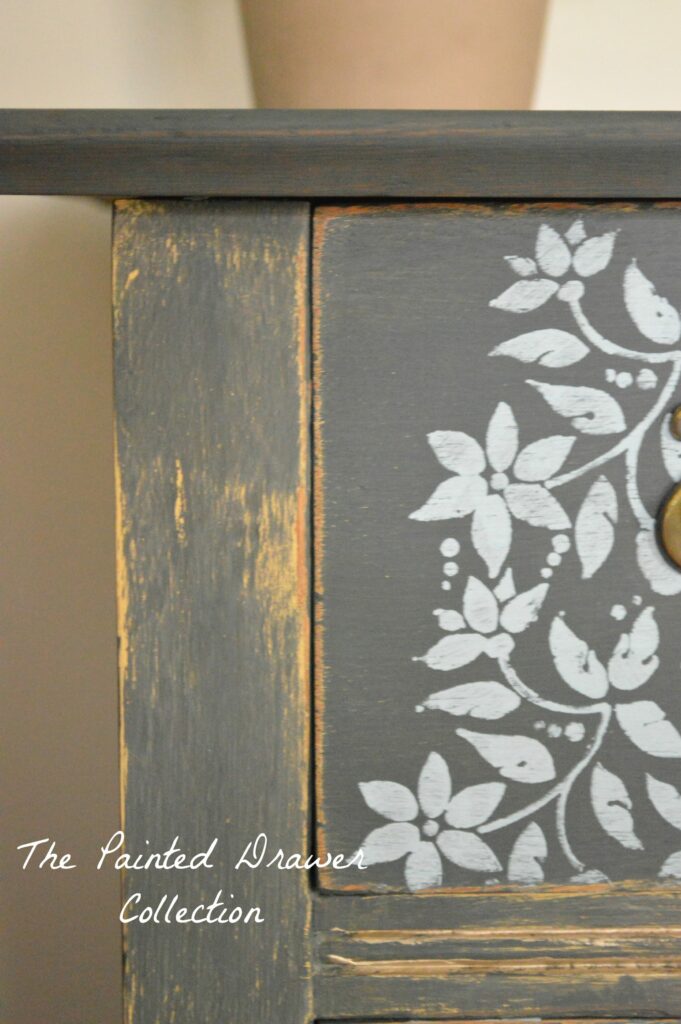 General Finishes Lamp Black is a true black but it is acrylic and does not sand back at all. It is best on finishes that I want a straight paint finish on and don't want to play around with.
(To slightly digress, I miss the General Finishes chalk based paint in the color Black Pepper but my local store no longer carries that product. I am on the search for a true black chalk paint!)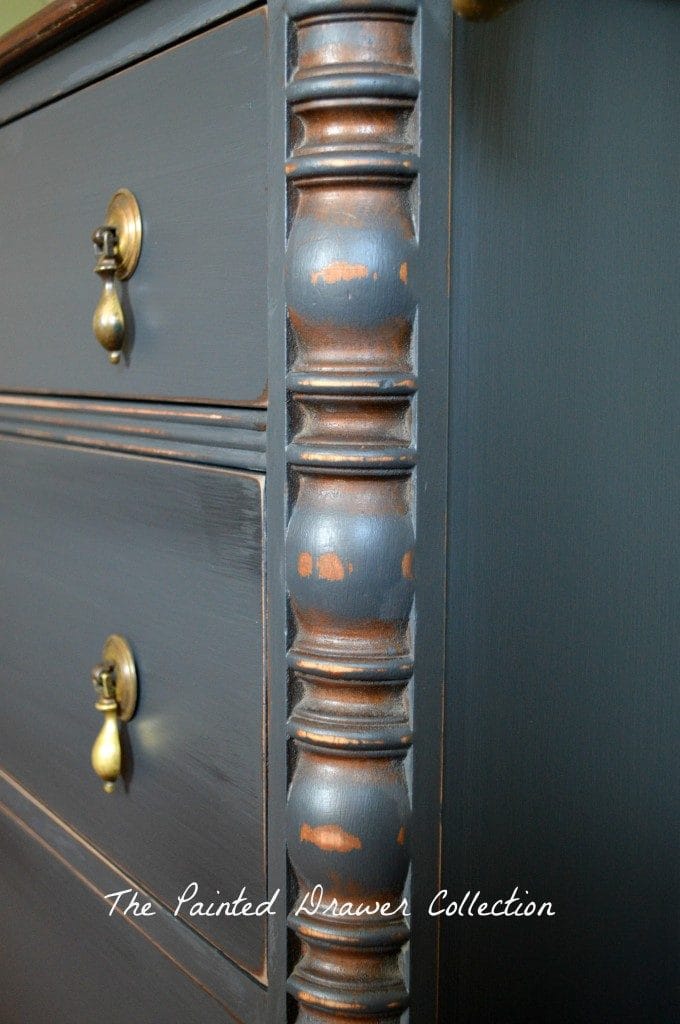 I added some Lamp Black into the Graphite to make the Graphite a truer black but still with the chalk paint consistency.
Anyway, back to the Twisty Table! The paint that I mixed up gives the table interest and shows off its character. And yes, you can mix the milk paint with chalk paint and I have done this many times in the past.
Here is the before and after!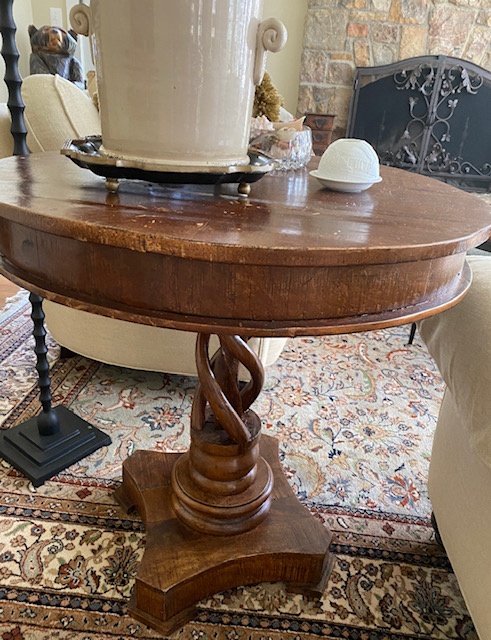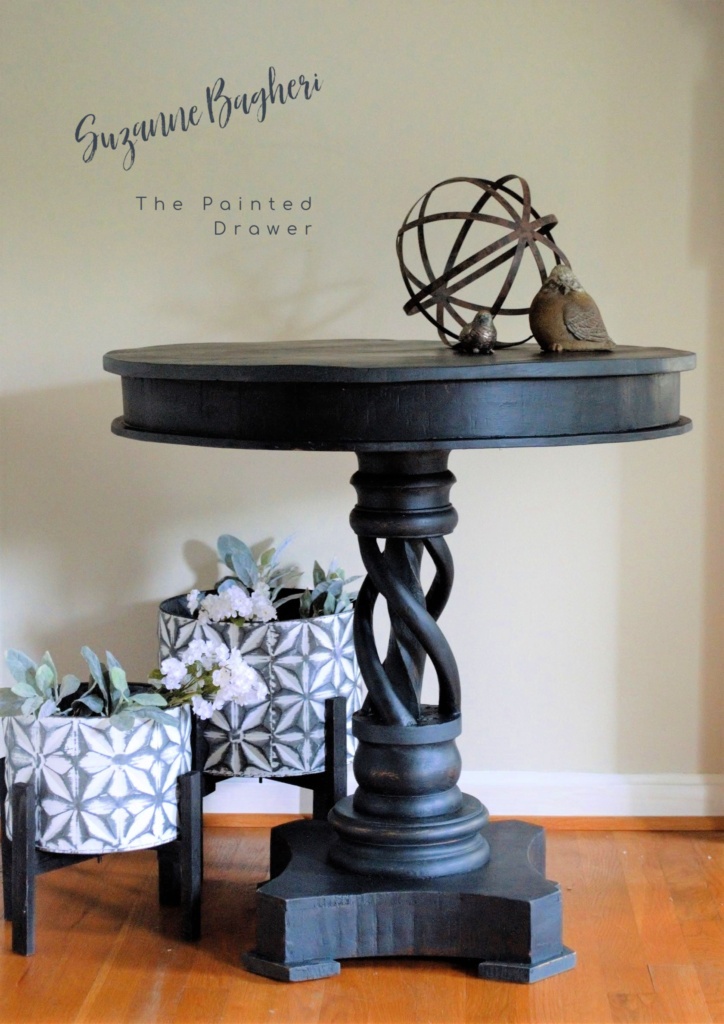 I had thought about leaving some of its original wood on the twisty bit but it just looked disjointed. It was better all being the same and not chopped up looking.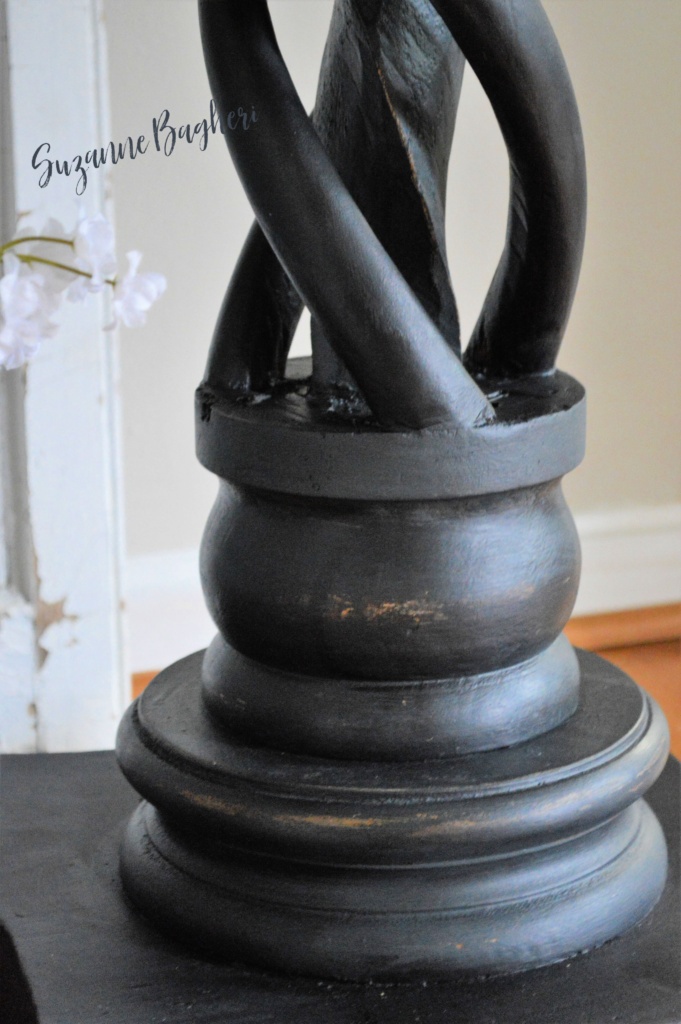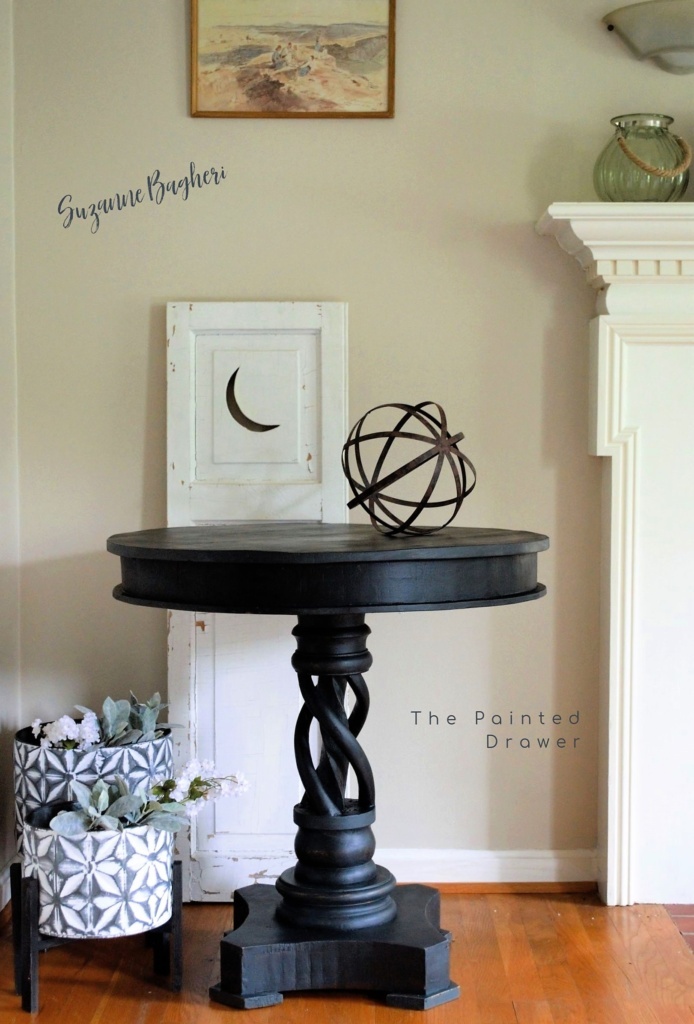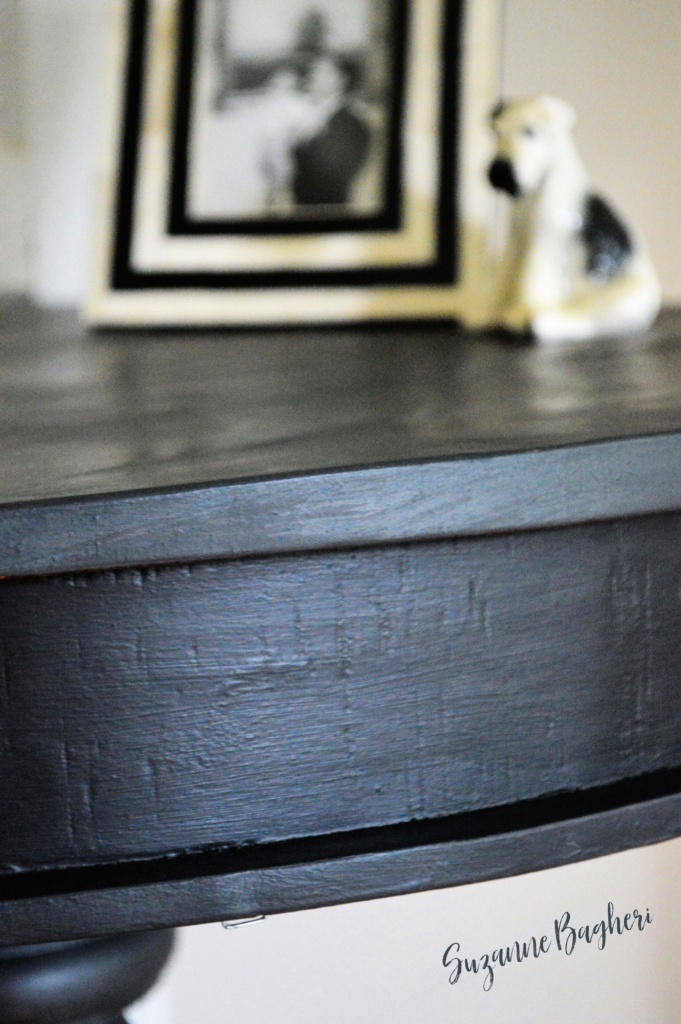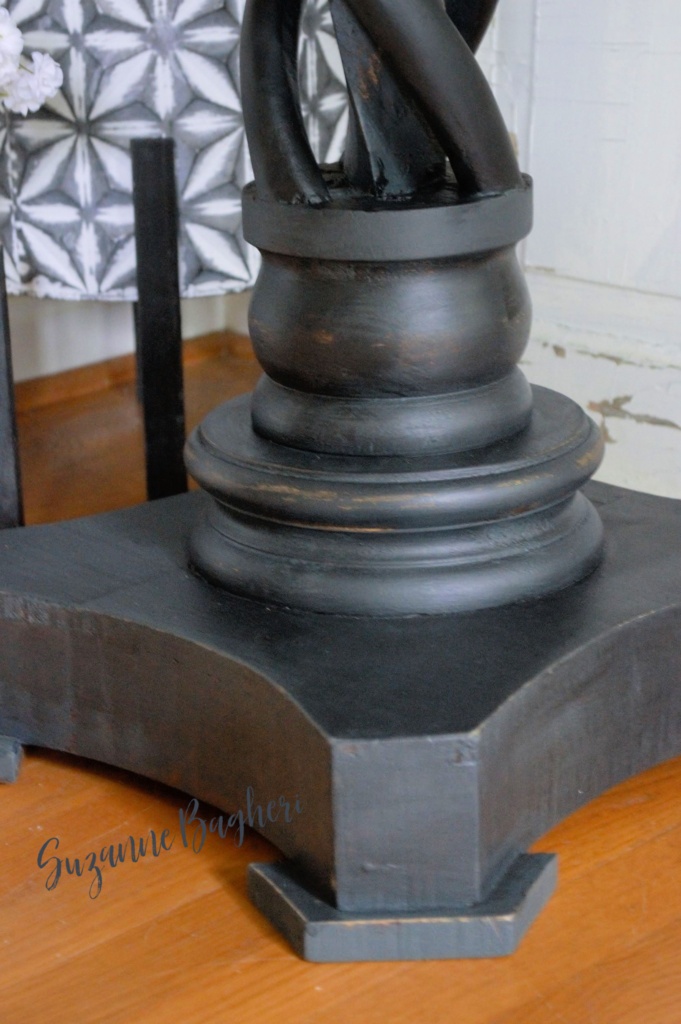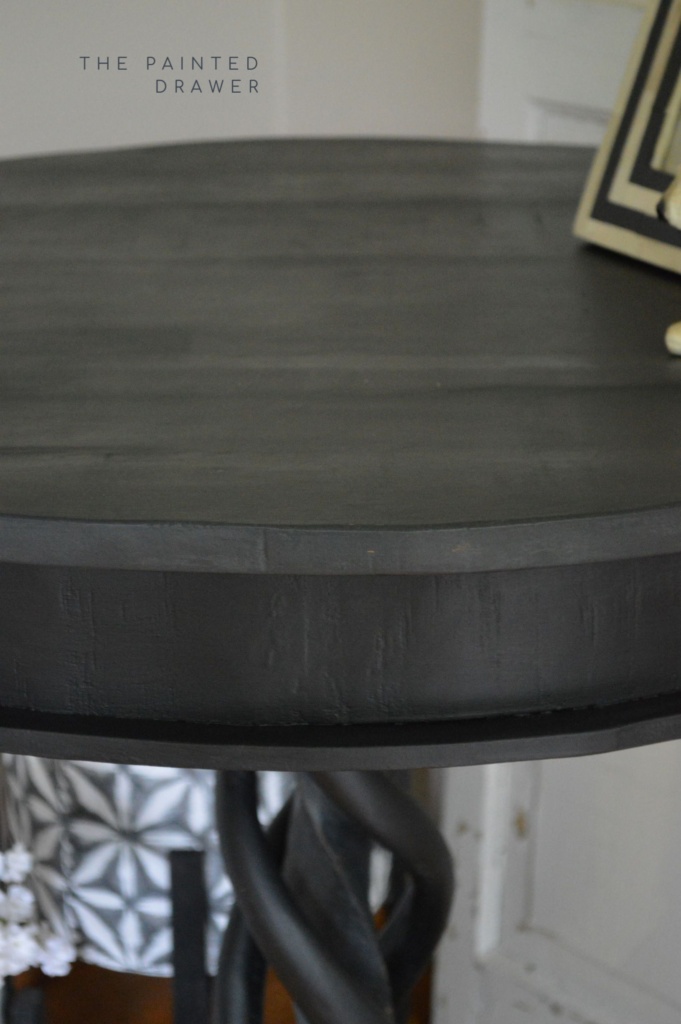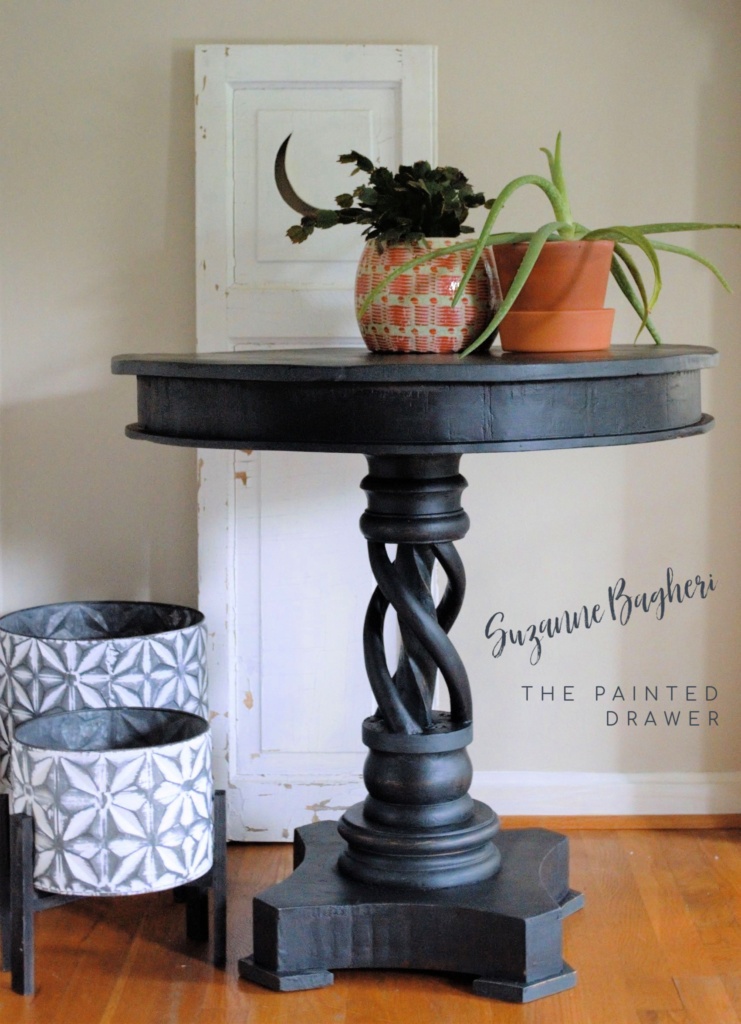 I hope you all have a wonderful weekend! Our area is finally lifting the Covid restrictions (yay!) and we will be going to Chartreuse & Co. for some much needed shopping therapy!