Hello, hello! Well, this is not a Favorite Find Monday as it is Tuesday but I had to share with everyone.
I found this lovely old china cabinet and snapped it up. It has a ton of detail that can be highlighted with paint and it is a great size (not too big). I believe it is from the 1930's or 40's – it is really, really old. The back has water damage and I need to replace that piece but the rest of it is in great shape.
I have a definite idea of where I want to take this one and hope to start on it soon!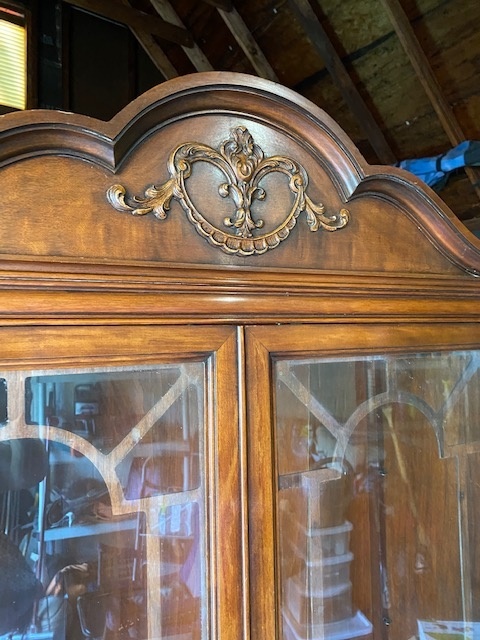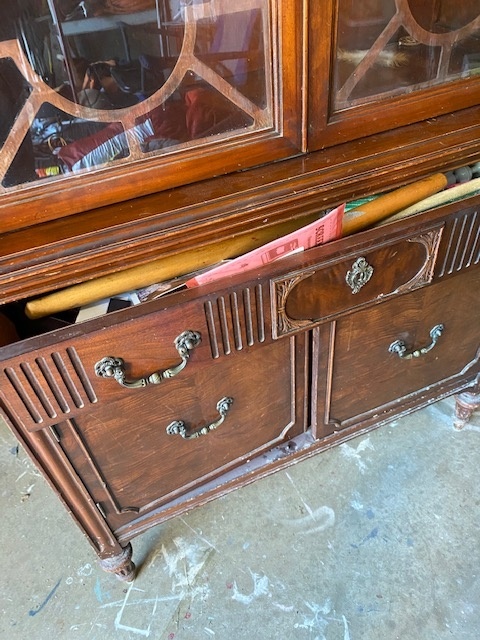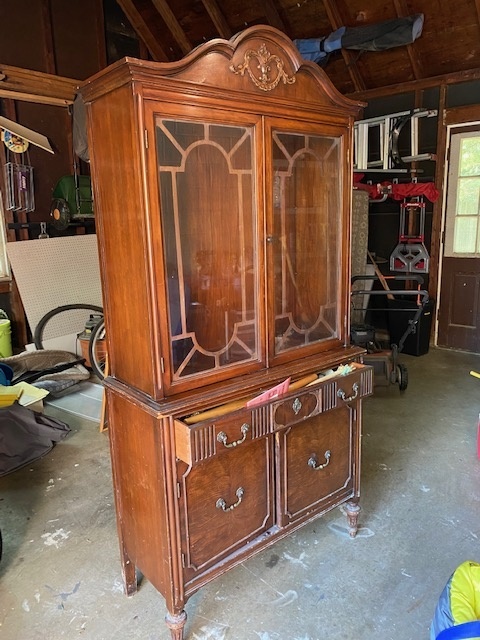 I first need to empty that drawer 🙂