https://pixabay.com/photos/light-photoshoot-bed-506120/
There is no doubt about it; buying a bed is an important decision! At the end of the day, our bed is the place in which we spend approximately a third of each and every day. Therefore, it is highly important to pick a bed that not only looks good but one that is also comfortable.
It obviously needs to be comfortable in order to ensure that one has a peaceful and pleasant sleep each and every night. On the other hand, it needs to be stylish because it is the main design element of any bedroom. Therefore, this means that it is the first thing that people look at when they enter the room and so it plays a massive role in the room's style.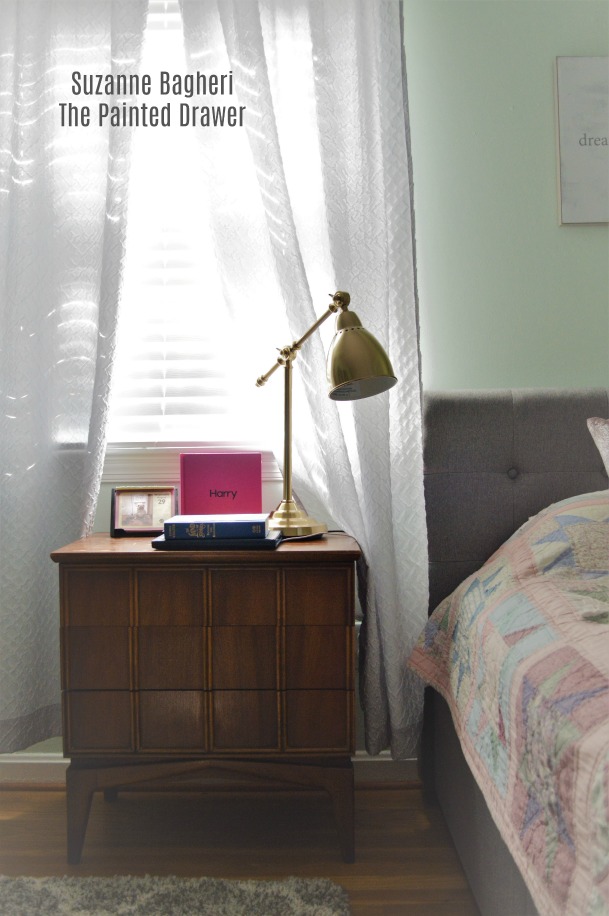 There are a vast range of different types and styles of bed available for purchase on the internet and around brick and mortar furniture stores all over the country. One of the most popular choices at present is a divan bed.
For those who are unaware, a divan bed is a box-spring based bed. In other words, there is a bed base rather than a frame,. The base typically consists of wood and then a mattress sits on top of the base. They are also called platform beds. They are easy to order online, have shipped and put together. Allied Van Lines can help you move your furniture if you find a divan bed and delivery is not included. This is how we purchased Sophie's bed for her teen bedroom makeover. It was delivered and assembled pretty quickly by my husband. She loves her bed. It is so comfy and the storage underneath is definitely a bonus.
One reason divan beds are so popular is because they offer a lot more comfort and support than a traditional bed. This is because an individual's weight is equally distributed across the entire bed, thus they are more supported than lying on a bed mattress atop a boxspring. This is obviously highly important because if a bed is not a comfortable or provide support, it can lead to pressing issues such as back trouble.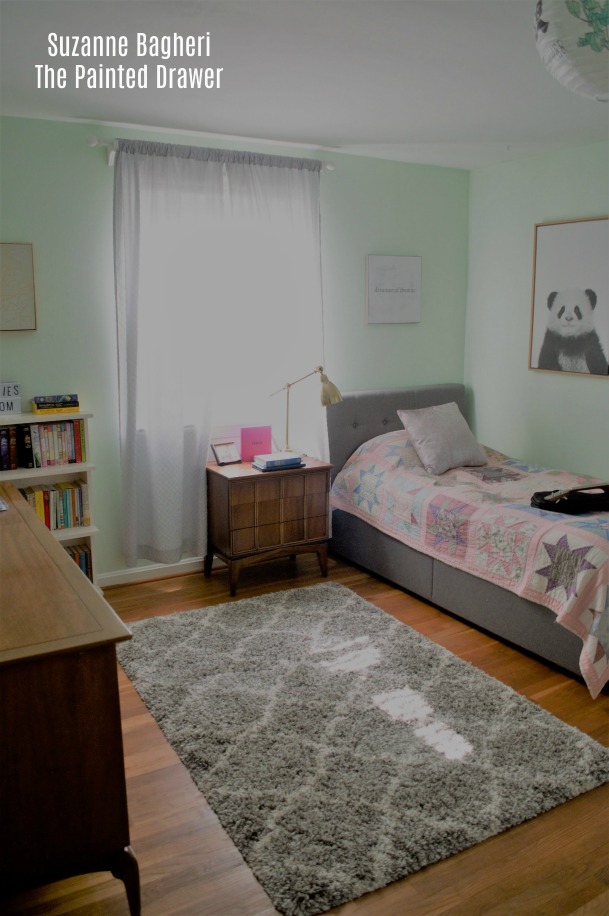 Another reason why divan beds are a great option is that they provide added storage that one would not get from any other type of bed. This is because they typically have storage drawers underneath the bed attached to the base. After all, one can never have enough wardrobe space, right?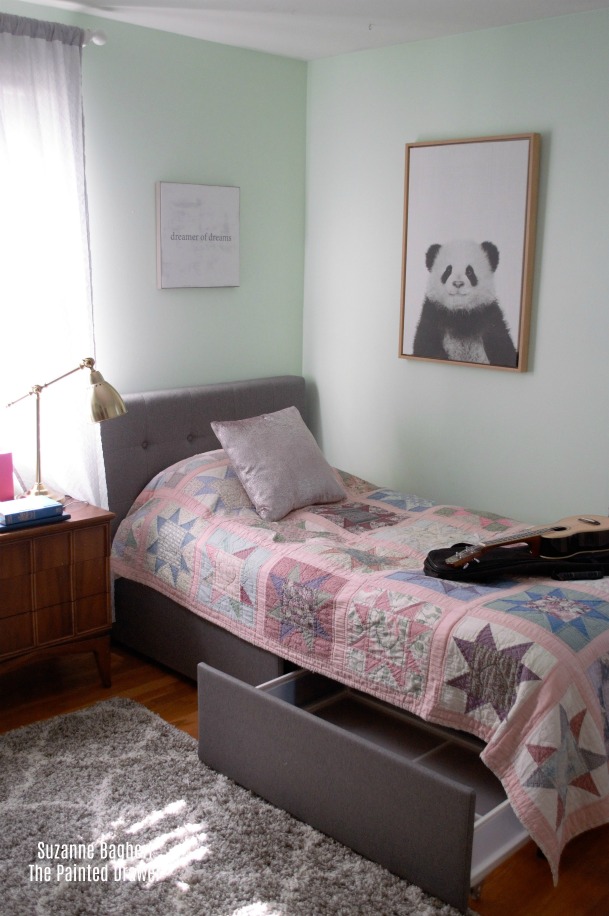 One more benefit worth considering is that divan beds are versatile and adaptable in style. They will be well suited in any bedroom no matter the look or the feel of the room. This means that people do not need to worry about doing any restyling in order to accommodate their new bed. I happen to love that they do not need bedskirts. They have modern, clean lines and give a nice, clean look to a room.
I currently have my eye on an Upholstered Platform Bed on Wayfair. That may be next on my design to-do list!
Please note that some of the links above and below are affiliate links, and at no additional cost to you. All opinions are my own.