I was finally able to go thrifting the other day and I had to share what I found! I took a quick pic to share ?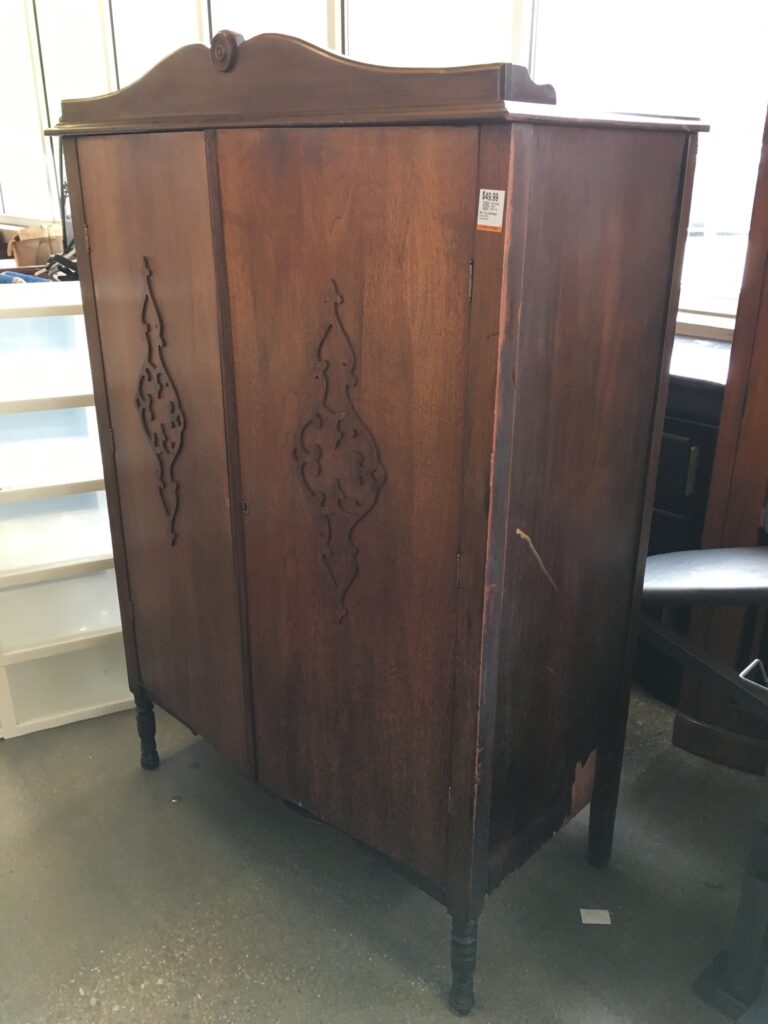 The wardrobe opens to reveal three drawers and a hanging rod for clothes.  Love!
The last little wardrobe that I found and painted can be found here.  They don't show up often. What a lucky score!