I think of drawer pulls as the finishing touch of any project.  They are so fun to add on after a piece is finished to complete the whole look. I tend to replace a lot of my piece's older hardware with new in order to give the piece a totally new vibe.  However, I always keep the old hardware safely stored away because it is always so beautiful.  Over the years I have accumulated many interesting and intricate pieces of vintage hardware.  I thought that I would share the pics of my favorite pieces today.
I'm planning on adding these to my Etsy site, with measurements included.  They should still be enjoyed and utilized!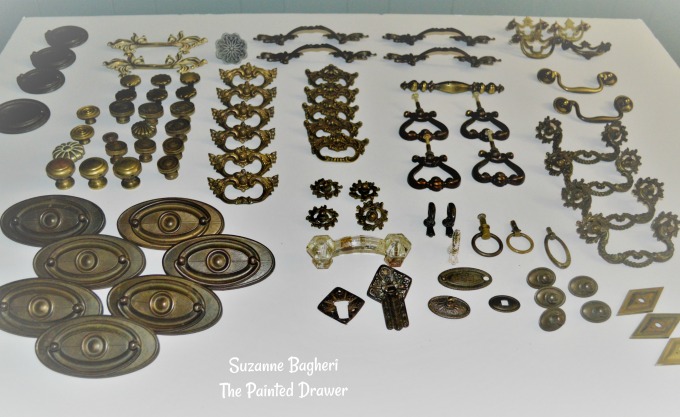 Have a great weekend!