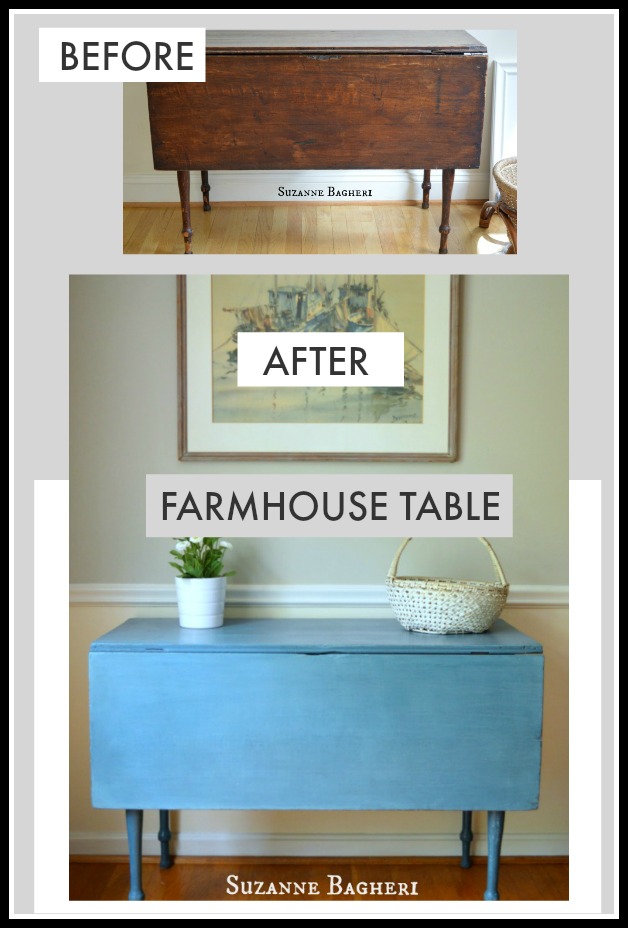 Today's "Before and After" is this great farmhouse table in blues.  It is a drop leaf table that really opens up to a great, large size.  It is going into a new home office space.
Remember the before?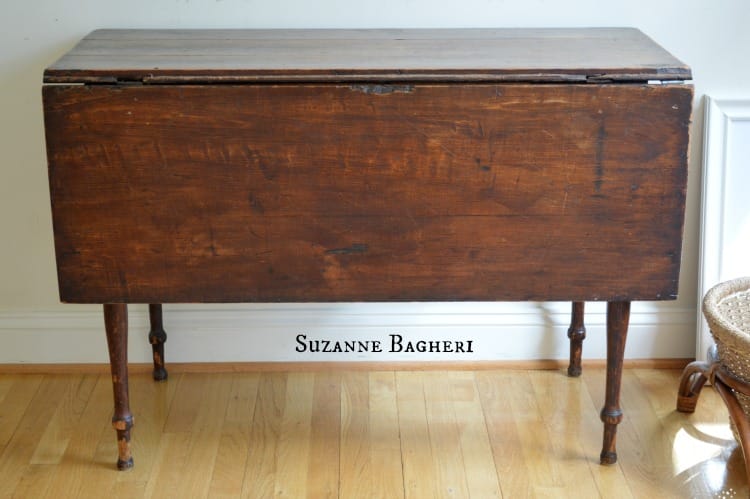 And here is a swatch of the rug that will be in the space.  I love the beachy colors.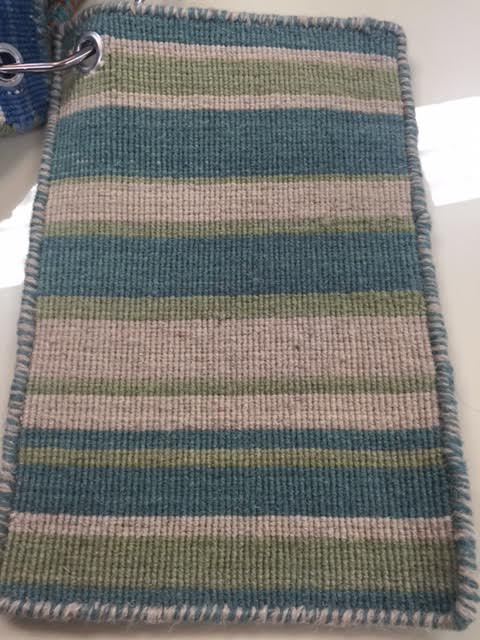 I decided to go with a combo of Annie Sloan Aubusson and Provence.  I applied a coat of Provence and then layered on a second coat of Aubusson.  For the table top, I added a wash of Provence.  This gave the top just a tad more "umph" and made it slightly brighter than the bottom.  This table is so old and its age needed to celebrated, not hidden! The distressing brought out its true, aged charm with its dings and fantastic imperfections.   The whole piece was sanded back for a super smooth finish that allows the Provence to peek through the Aubusson.  It was sealed in Annie Sloan clear wax.
After!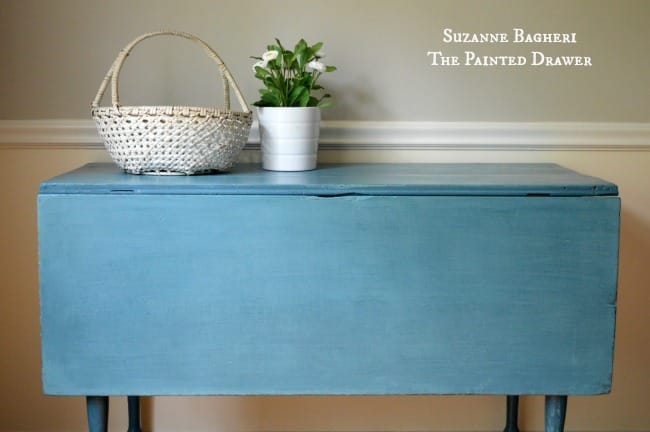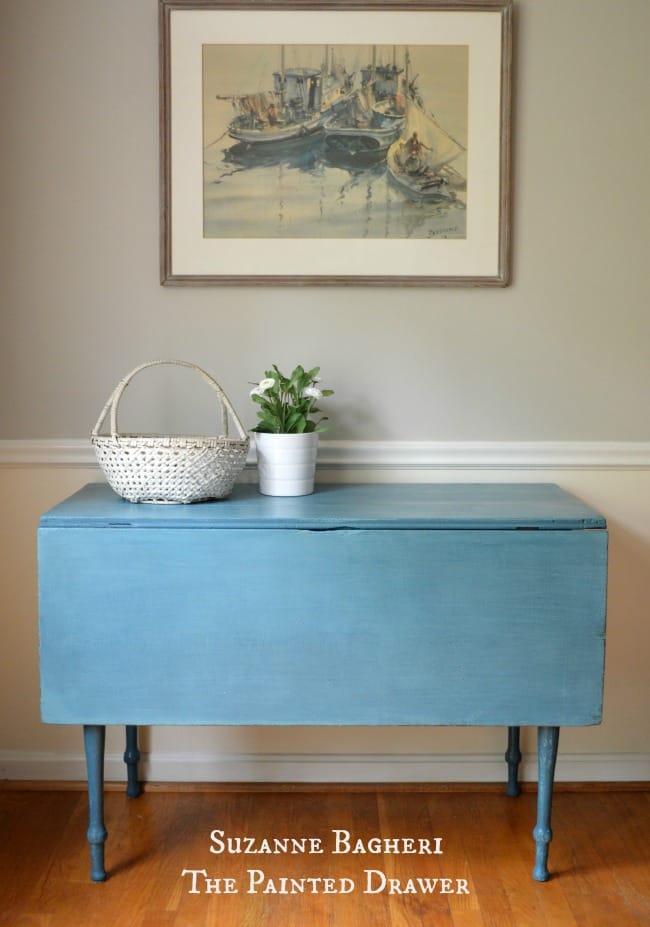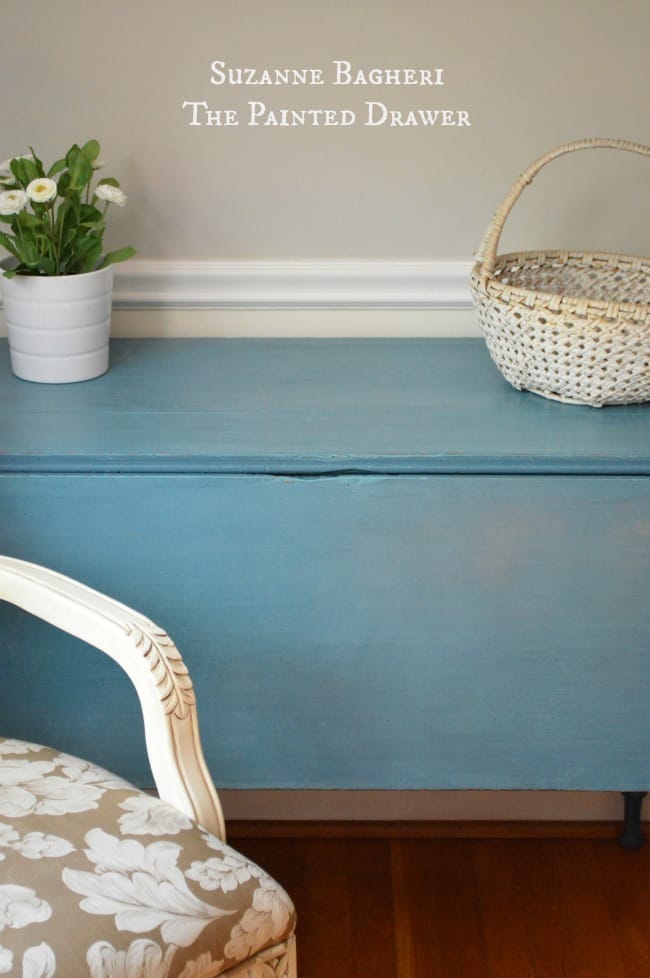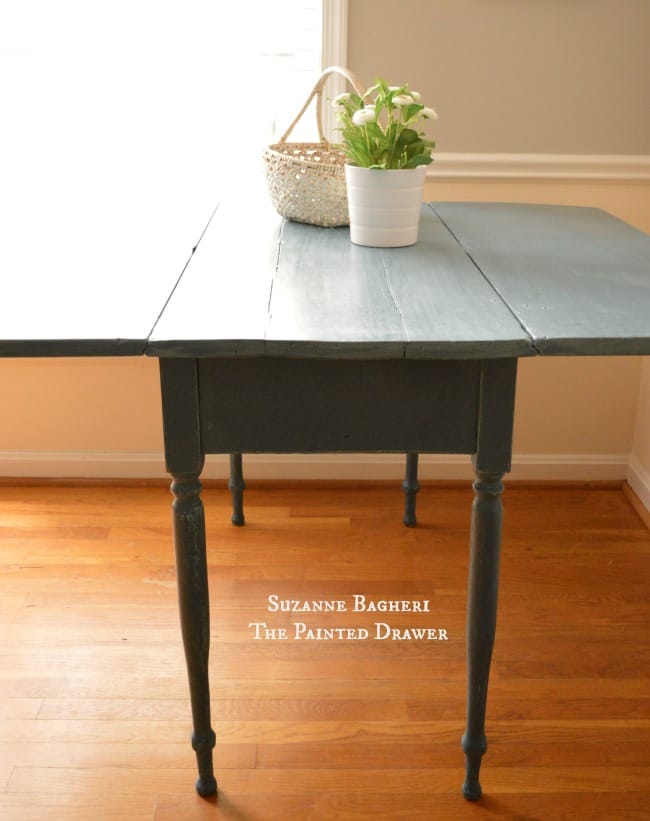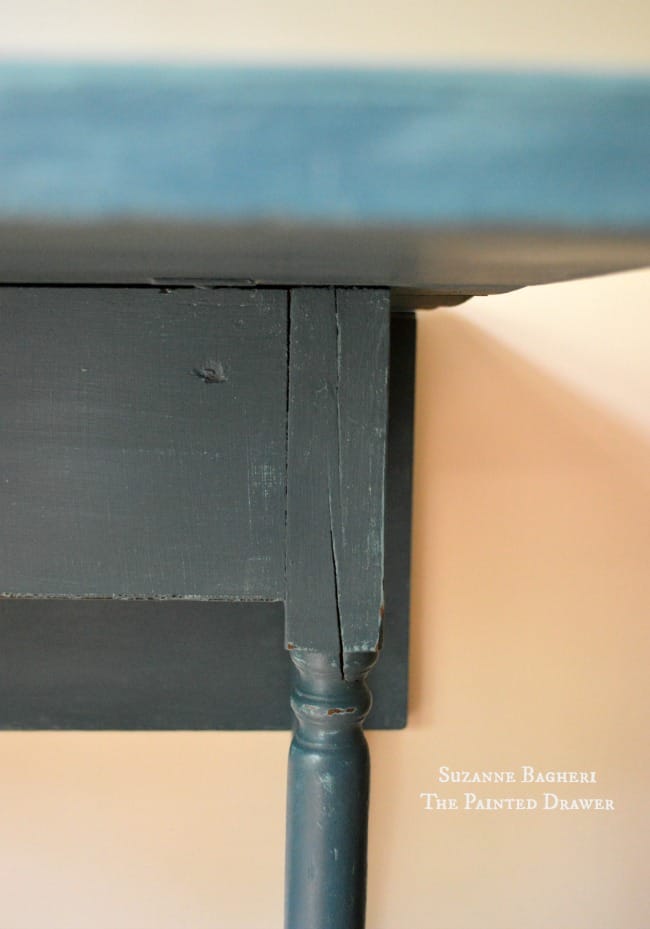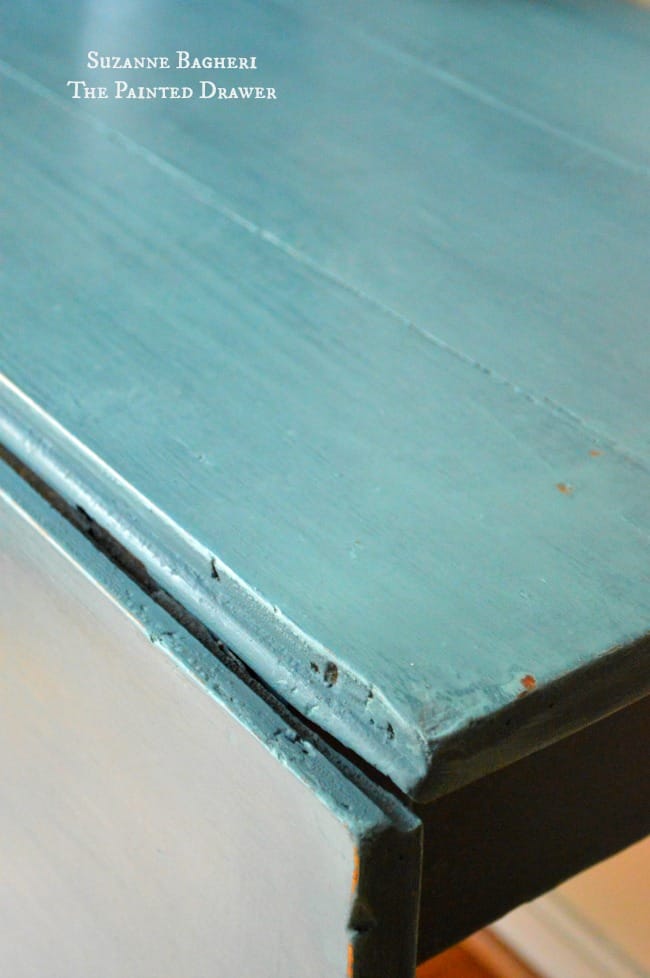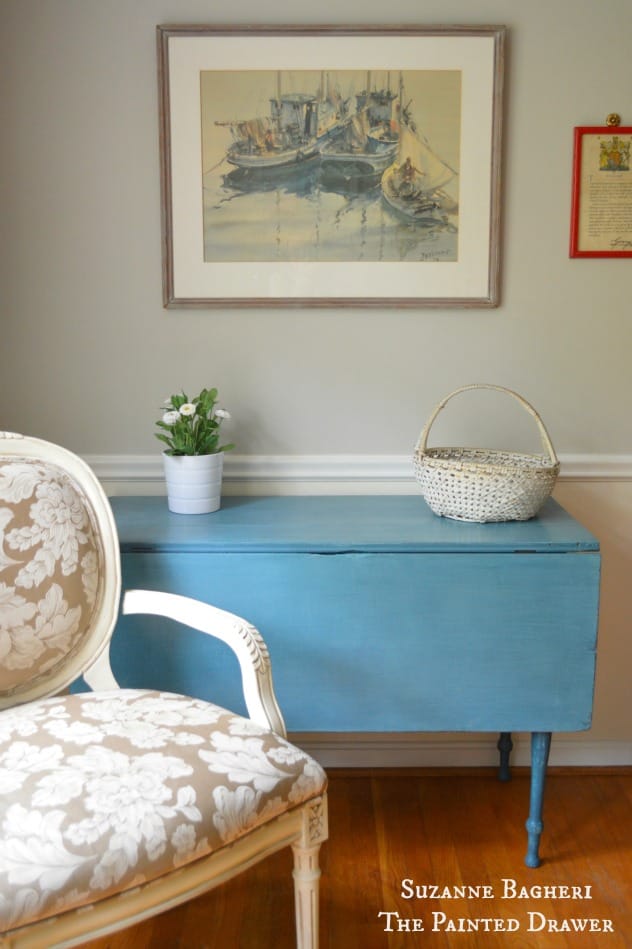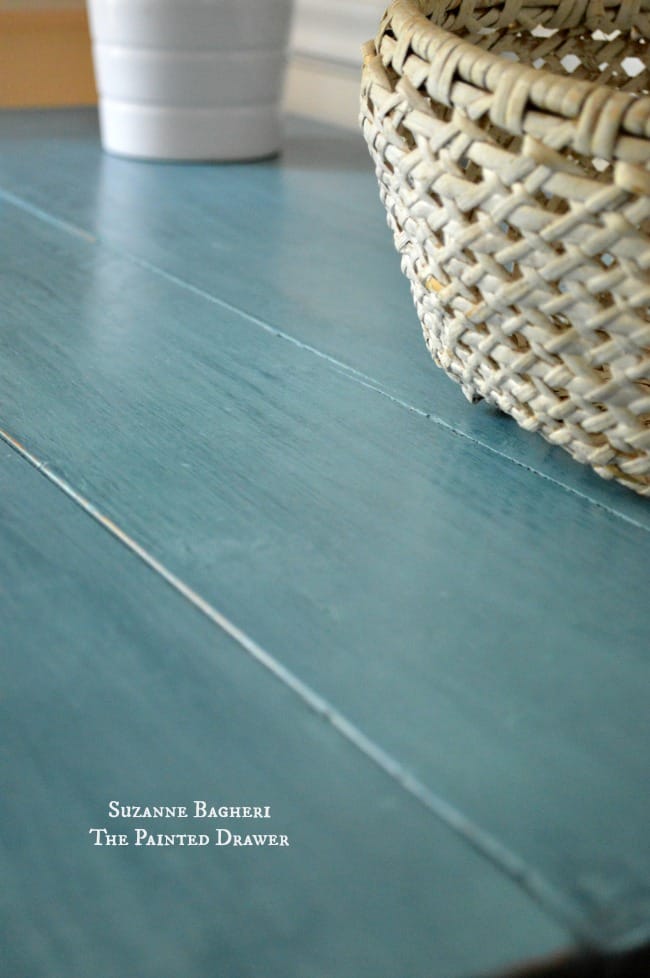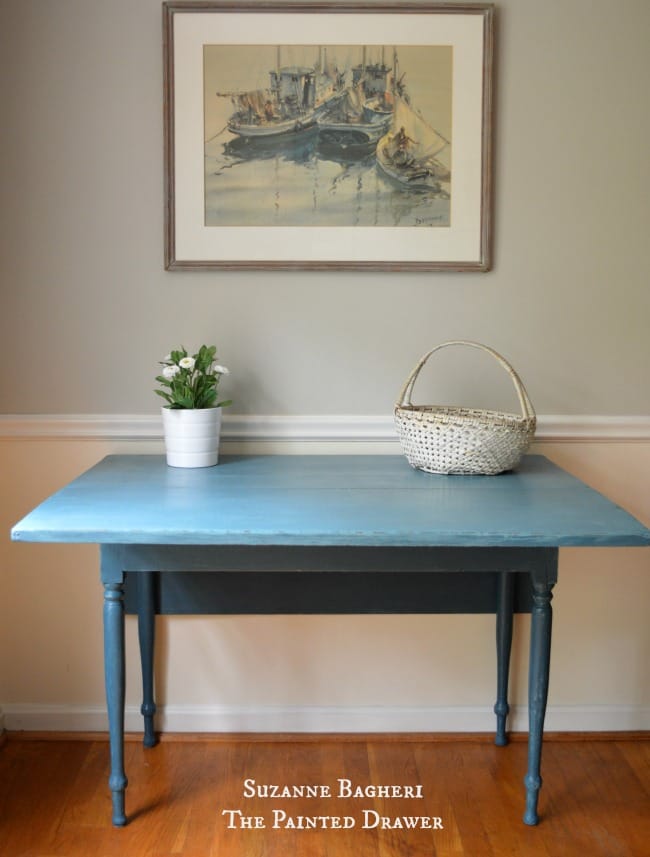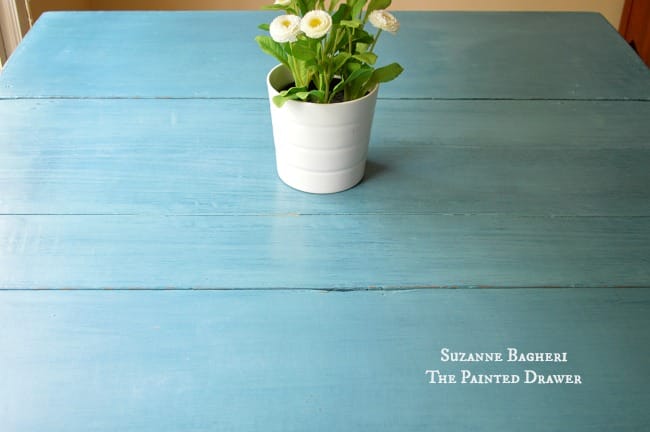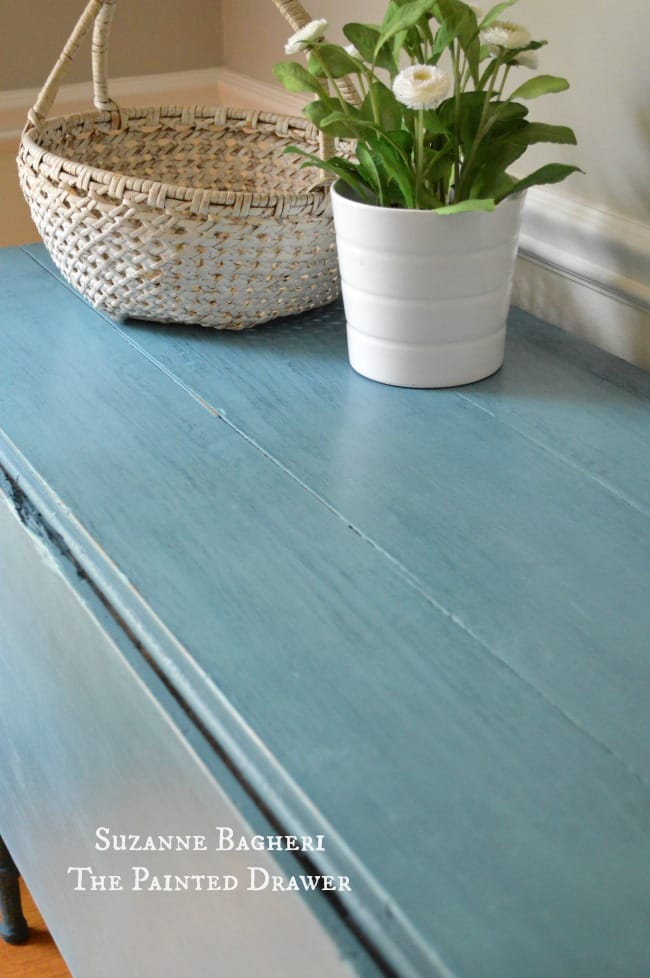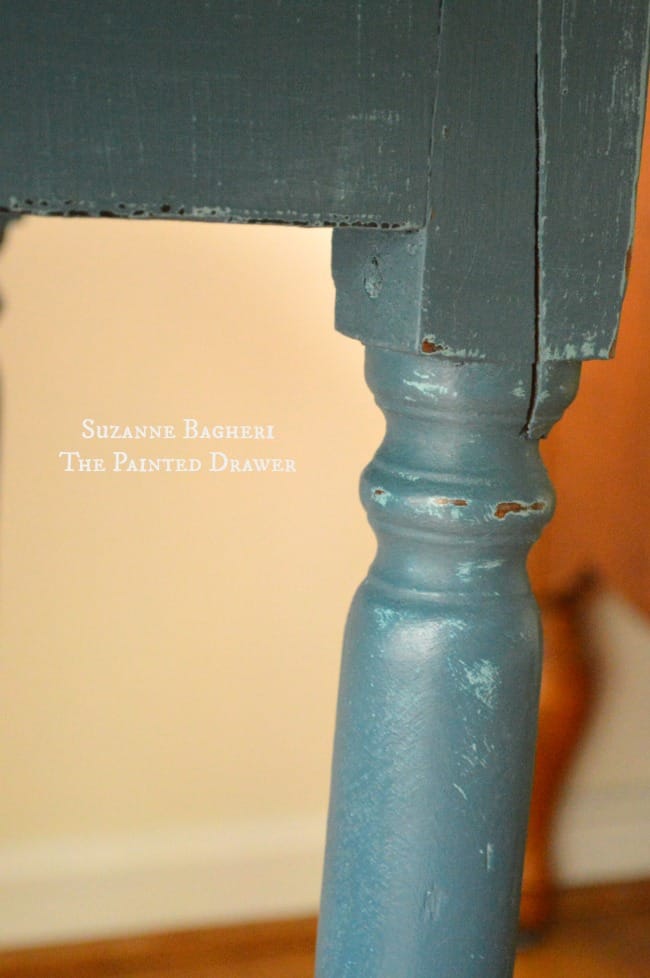 Yesterday, I referenced a terrific Blackberry Crisp recipe and my apologies!  I linked to the wrong blog!  The recipe is actually by Debra at Shoppe No.5 and is certainly worth the click over to find!  Sorry!