This post contains an affiliate link.  I was provided goods in return for this post. All opinions are my own.
I was so thrilled when Photowall.com contacted me with the generous opportunity to choose a wall mural or canvas from their site and wow, what a site!  Photowall is a Swedish brand and has tons of murals, wall paper and canvas prints to choose from.  Once on their site, there are so many options.  If you wish to choose one of their stock images to create your mural or canvas, there are literally tons to search through in a myriad of categories.  The best news is that they also provided me with a Coupon Code for 20% off for my viewers – just type in pwpainteddrawercampaign2017 at checkout for your discount!
I've been wanting to create a canvas print for a few years and decided to use my own image.  The photo has to be high resolution (which excluded all of my iphone pics) and I decided to go with a scene from the beach in Amagansett, NY.  It was taken a few summers ago.  My two oldest are holding Sophie between them in the surf while Lucky looks on from the beach.  I just love the colors of this photo and it brings back wonderful memories.
I uploaded the pic, chose the size and ordered the DIY frame.  Once ordered, PhotoWall immediately sent a text confirming my order.  It shipped the next day and arrived a day after.  The whole process was smooth and fast.  Impressive!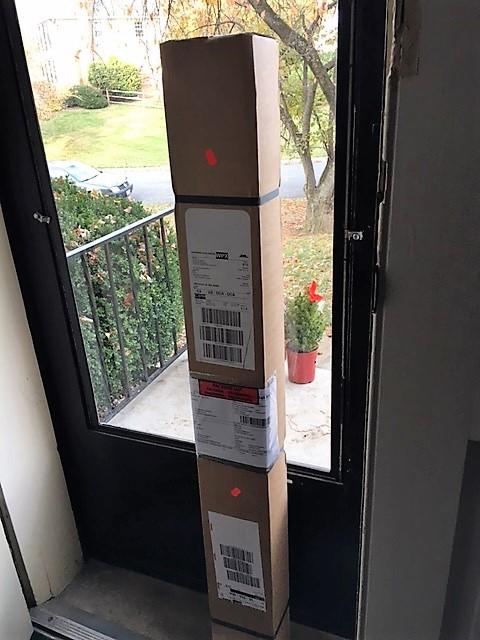 My husband and I spent time over the weekend putting the canvas and frame together.  It was super easy and fast.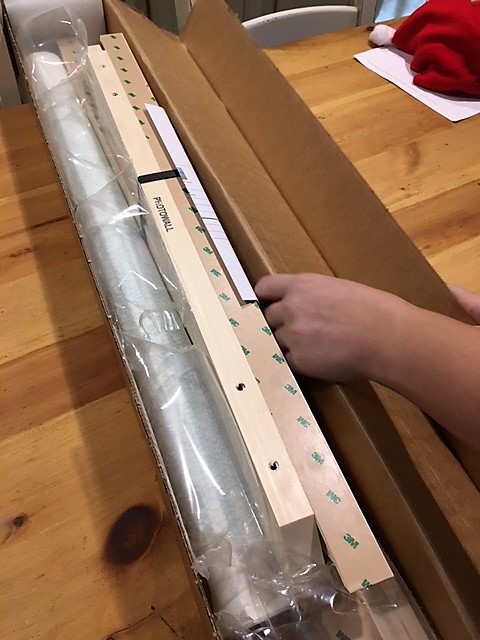 Place the canvas upside down on a clean surface.  Remove the sticky tape from the edges of the frame and adhere to the edges of the canvas. The canvas arrives with pre-cut corners that you fold over and stick to the frame edges.  Easy.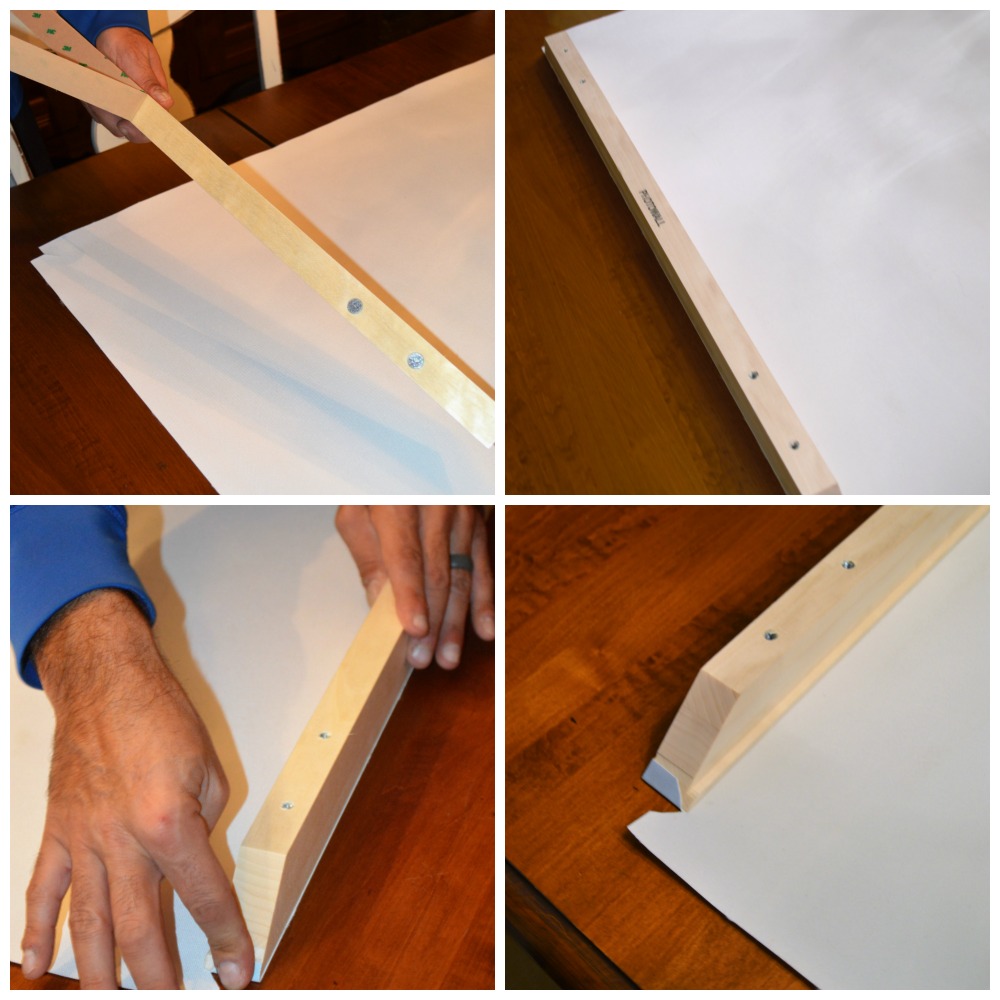 Once all side are adhered, push the frame edges down so the pre-cut mitered joints fit together. Place the L-brackets in the corners and using only your fingers, screw in the fasteners into the pre-drilled holes.  No tools necessary!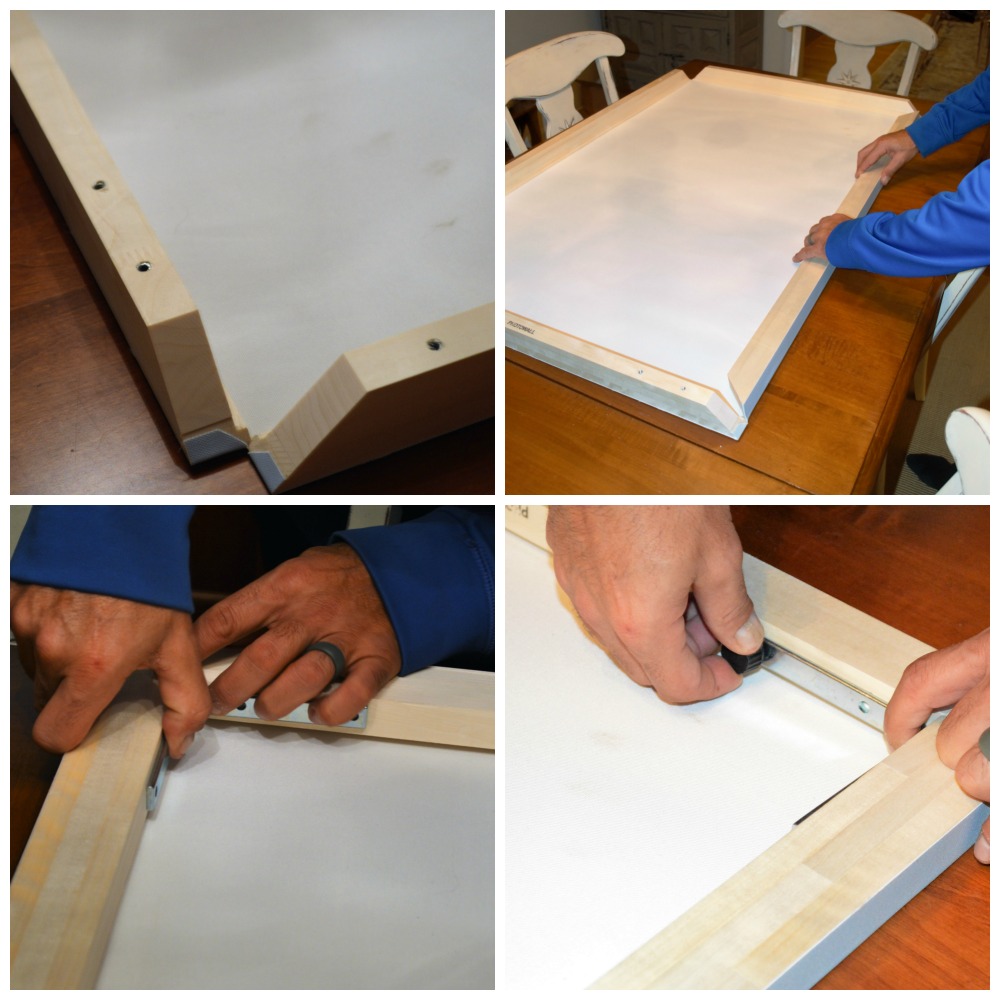 Here is the canvas print on my family room mantel. I may move it upstairs when I re-do m office/sitting room when I decorate for Christmas but for now, it will stay here!  Over the whitewashed brick, it gives a beachy feel to the room.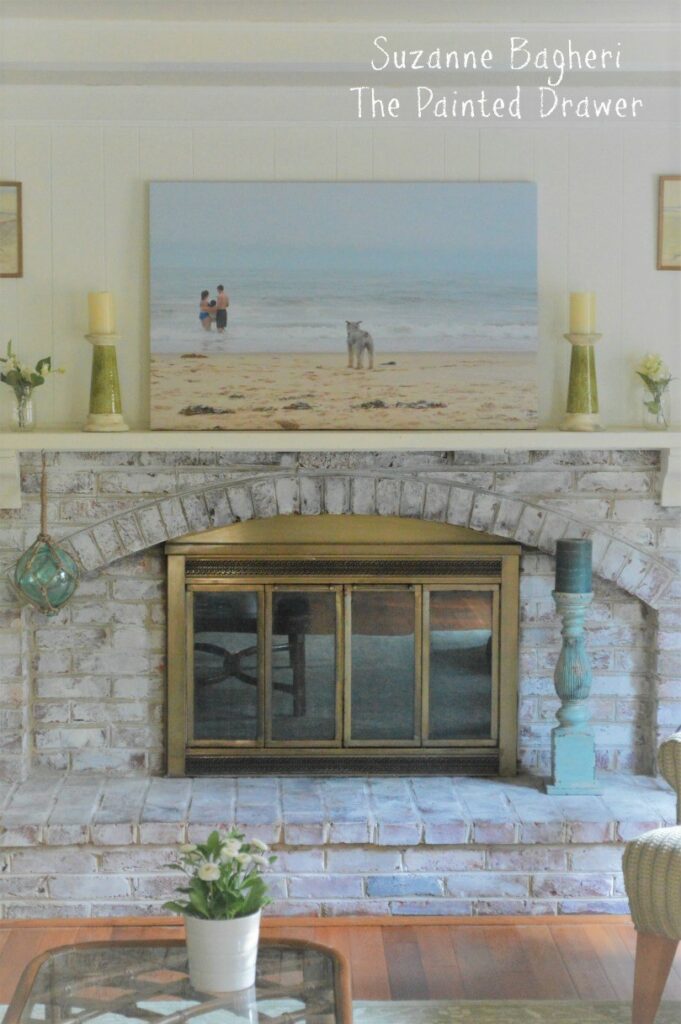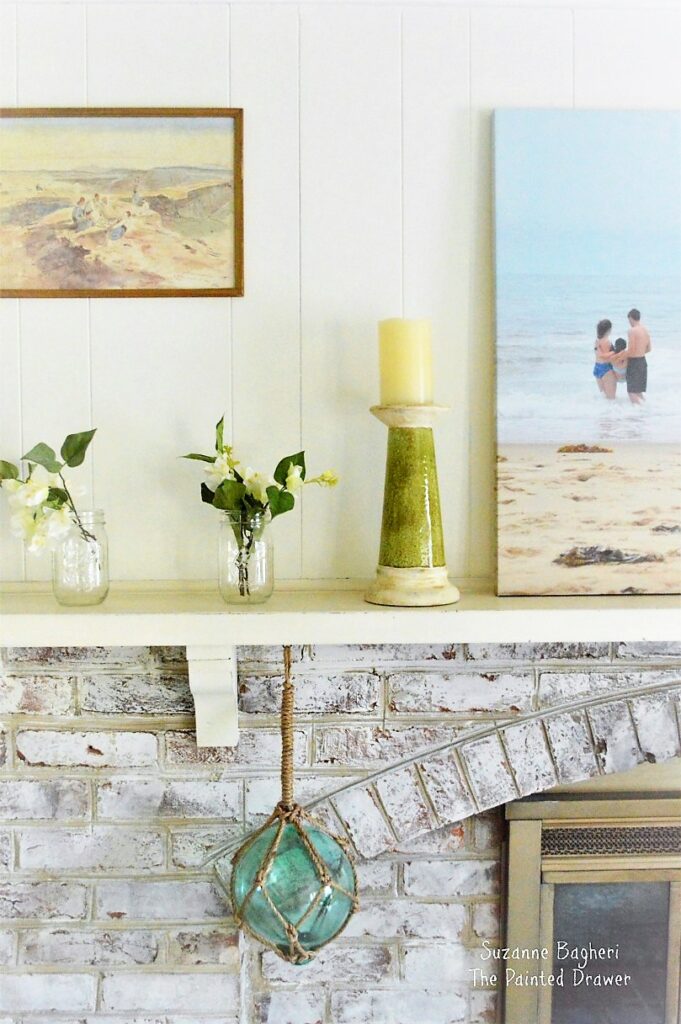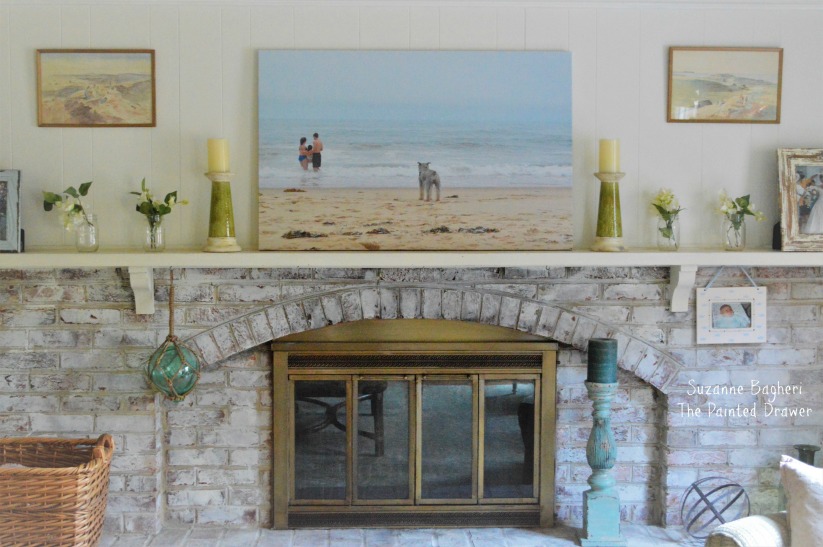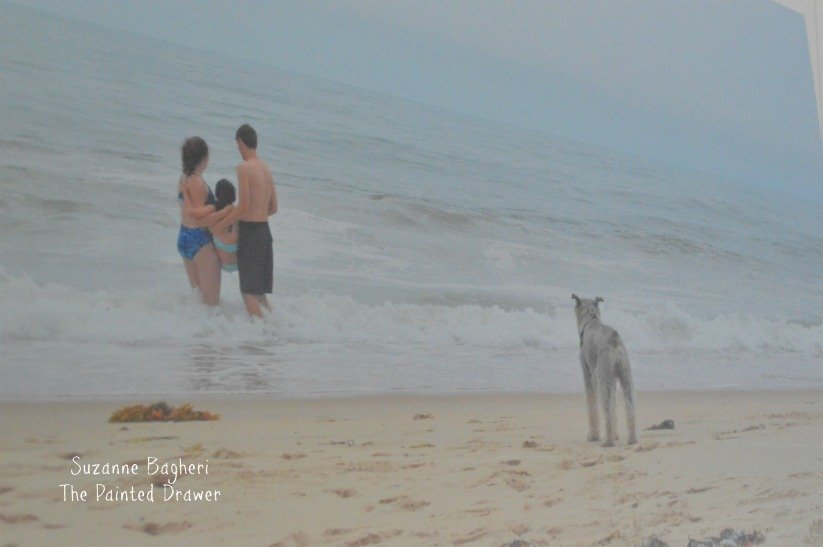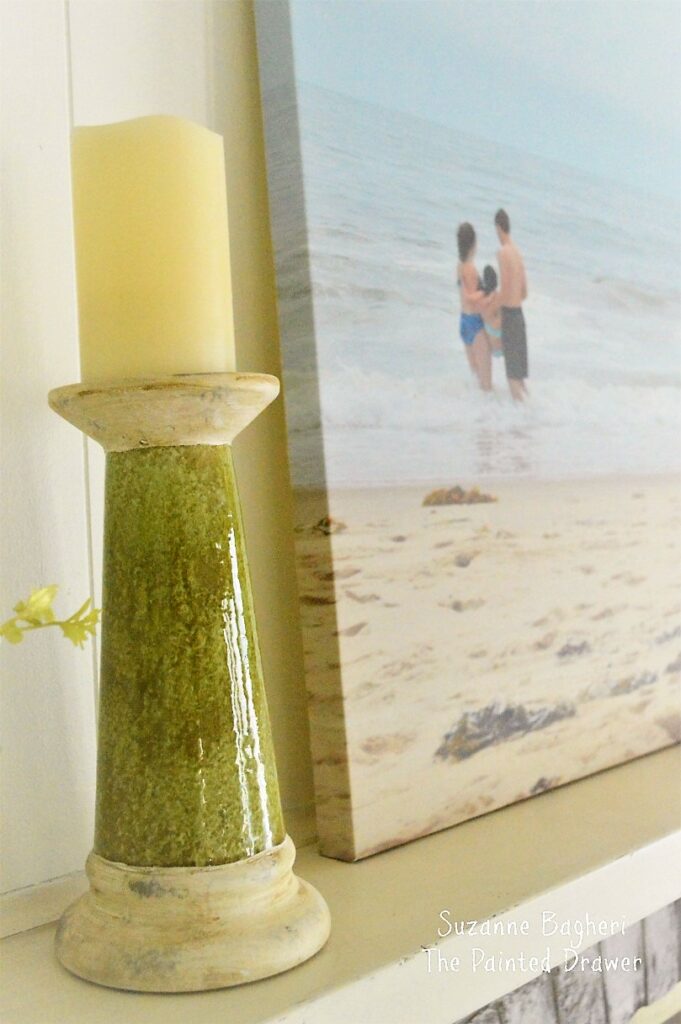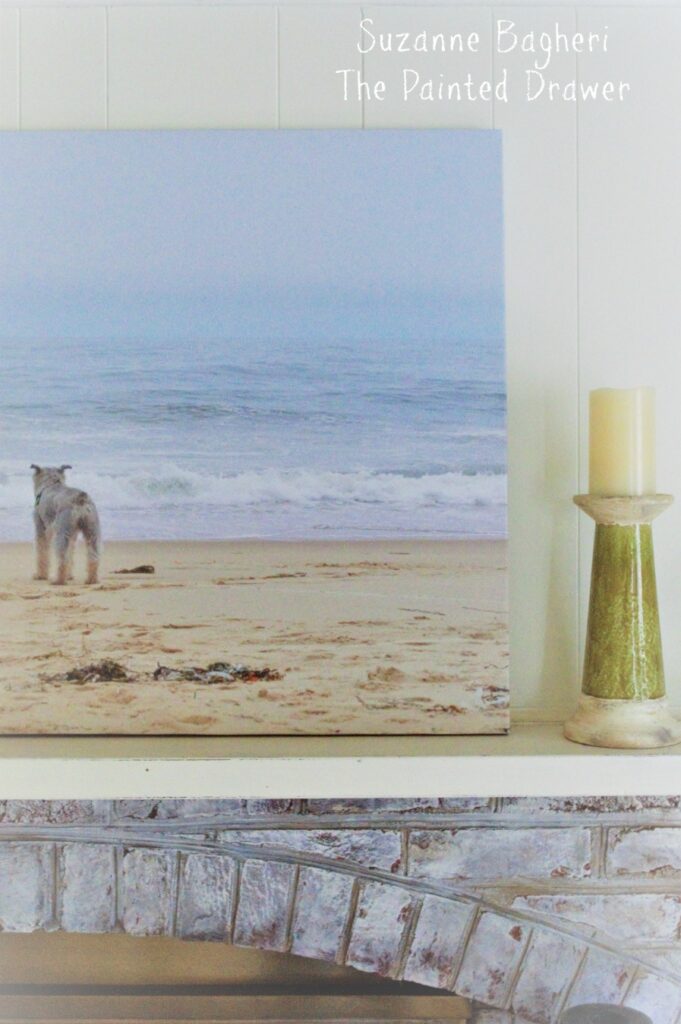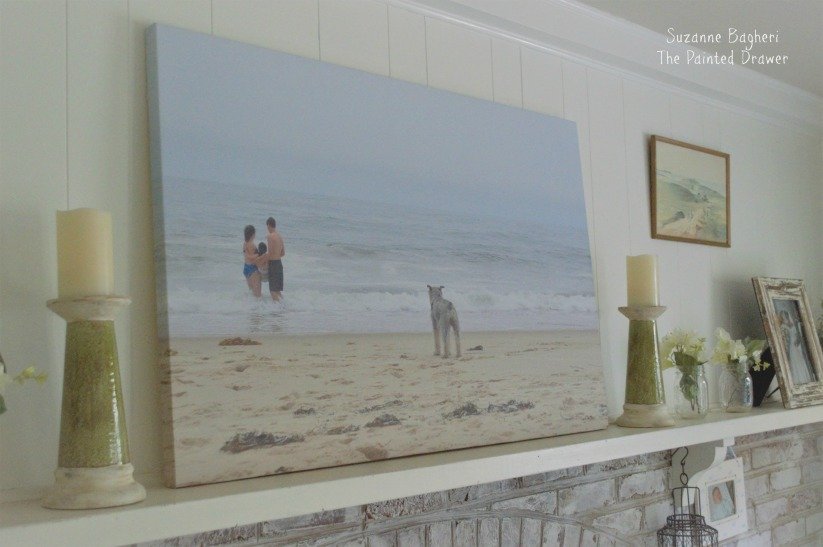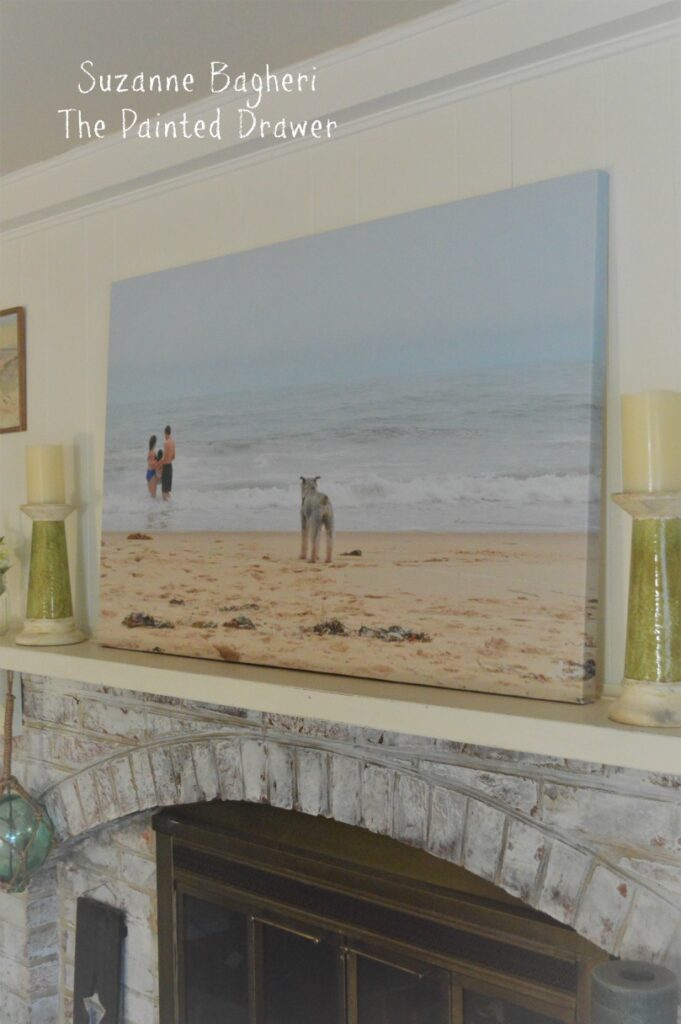 My husband laughingly calls the picture "Lucky's Rear" 🙂  I happen to love it and am very grateful to PhotoWall for the chance to create this lasting artwork. The holidays are almost here and I highly suggest you pop on over to do some holiday shopping! You can order canvas prints in any size and their wall murals are just fantastic.  I also am interested in ordering their wallpaper for a powder room refresh…my mind is spinning with ideas!
For a 20% discount off your Photowall.com purchase, use the code pwpainteddrawercampaign2017  
Enjoy!