Cleaning House/Favorite Find Monday
I hope you all had a wonderful weekend! I managed to very slowly and painfully recover from the Washington Nationals playoff loss and enjoy the break 🙂  It gave us time to visit Butler's Orchard to pick our pumpkins and eat caramel apples!

Now for some interesting news!  We are contemplating downsizing to a smaller home.  Both my husband and I would like to sell our large house and buy a new, smaller one.  It will allow us the ability to travel more and give us a bit of financial freedom.  Now that my son is at college, Ella a junior in high school, and Sophie about to start HS next year, it is time to say goodbye.  It will be a massive move!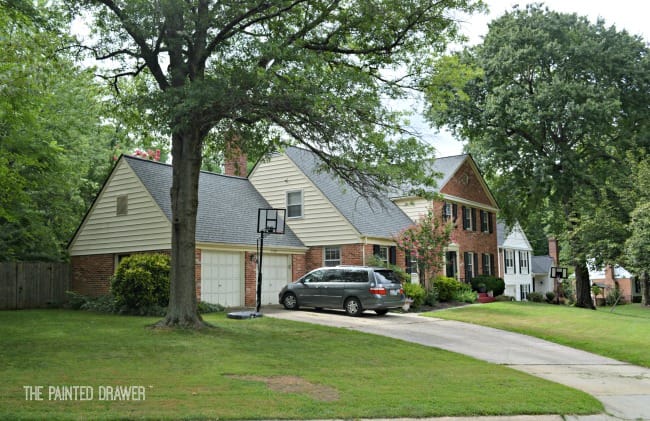 It's exciting but still in the very beginning stages.  We are not sure if it will happen this spring or next as there is a lot to do in our house to prep it for sale (thank goodness we had a new roof installed already). However, to start preparing for what will be our massive move, I'm getting rid of a ton of stuff that I have collected over the years.  Basically, a lot of bits and pieces from various thrift stores that are destined to make a full circle back to the store!  "Does it spark joy?"  Oh, my goodness I keep asking myself that iconic phrase from Marie Kondo's book!  I already made the first sweep of our basement but it is overwhelming. I've unearthed boxes of old photos and albums, my kid's schoolwork, report cards, projects, and it goes on and on.  I'm waiting until after Christmas to toss a bunch of holiday decor.  We just won't have room for it all and I really want to start our next stage with a clean slate.
I'm starting room by room to make the task a little less intimidating.  Over the weekend, I concentrated on the living room.  As I'm clearing out, I'm trying to also clean.  I had to share this pic.  I have a white slipcover on my living room sofa.  Our dog, Harper likes to sit on the edge of it to look out the front window.  This is what it looks like now!  All he does is lay on it to look outside and I was amazed at how much dirt comes off of that dog!  I'm going to soak it in bleach and then wash to get the dirt out.  Love our dogs but they do make a ton of work 😉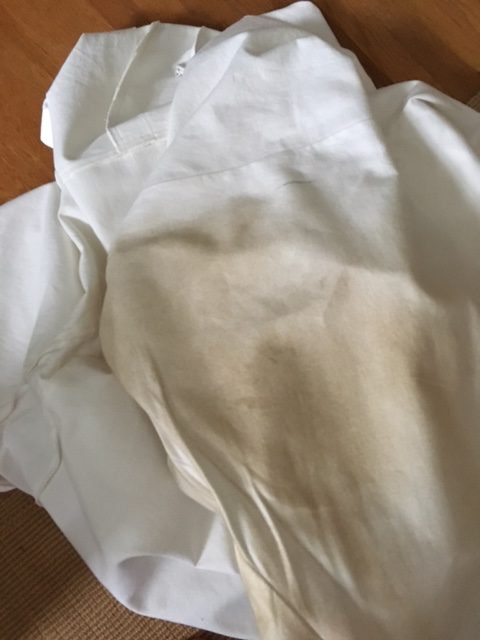 Okay, now on to this week's Favorite Find Monday!  My sister also gave me her sweet gateleg table. It really is gorgeous with those legs!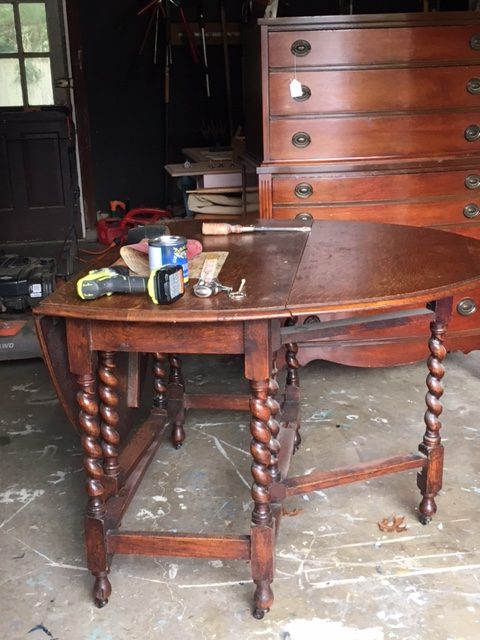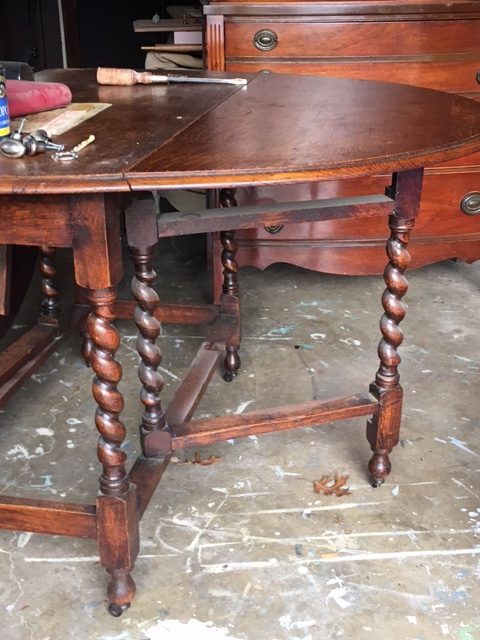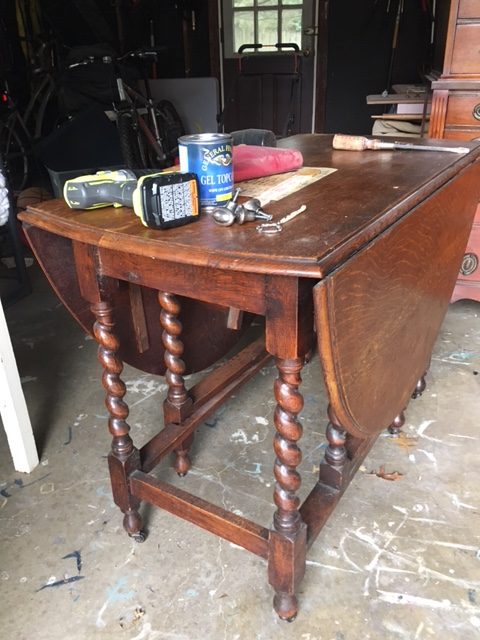 It's funny because she is also in the middle of emptying out her house in preparation of the move into the new Carriage House.  She still has toys to contend with – so glad we are out of that stage!