Remember my very sad post where I posted a disgusting picture of my badly stained rug and was begging for help with carpet cleaning suggestions?  Lucky had a stressful time with our foster pups and decided to take out his frustration on the ONLY rug in my house that I actually care about.
I have to thank everyone for your fantastic advice!  You all really helped me and it was so kind of you to take the time!  For those who missed it, here is the rug in its nasty state.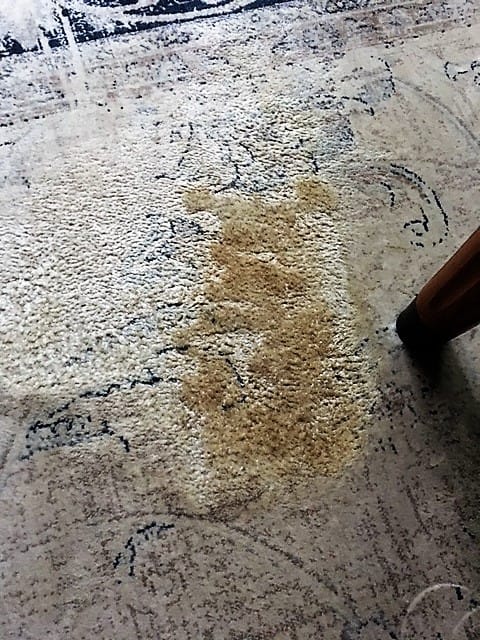 I believe that by initially using Resolve and dish soap (a bad move used in a panic) on the stain, that I actually likely made it worse.  I listened to everyone's comments and went out to find Folex.  I was uncertain about vinegar because some said to use it and some said not to.  Anyway, my store did not carry Folex or Nature's Miracle.  I instead purchased Woolite Instaclean.  One of my readers had recommended it and I liked the look of the little scrubbing brush.  Plus, the dog kind of resembles Harper!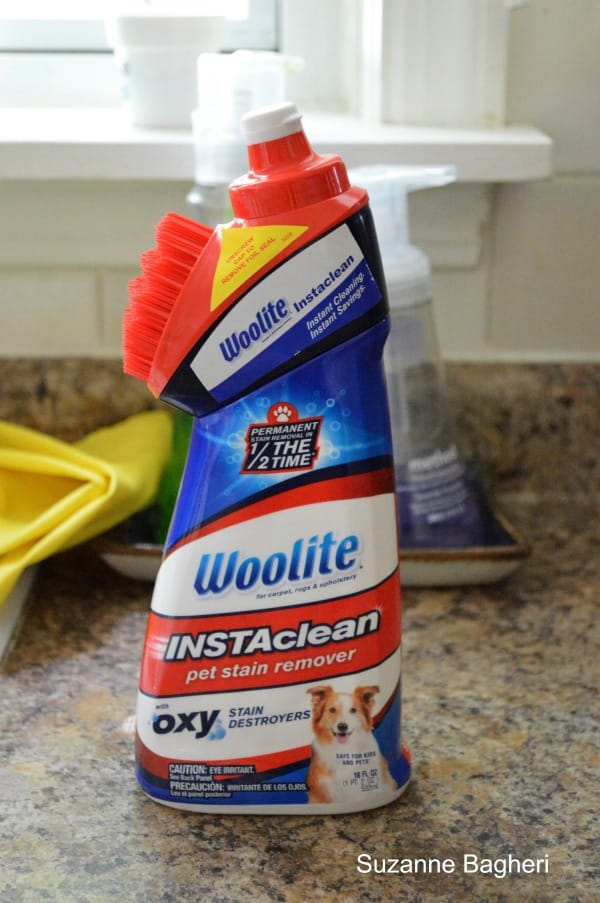 I soaked the stain with it and let in sit overnight.  I then soaked it up by pressing down a paper towel onto the wet spot and re-applied.  It has totally dried now and I am pretty happy with the result.  It depends on the light and from some angles the stain looks better than others.  Luckily the rug has a natural nap to it that already creates a lighter and darker look.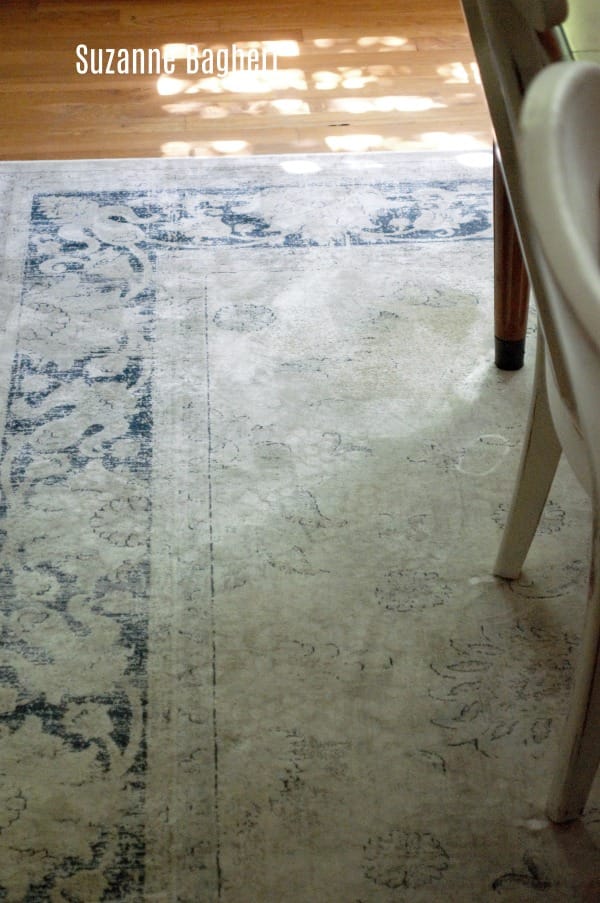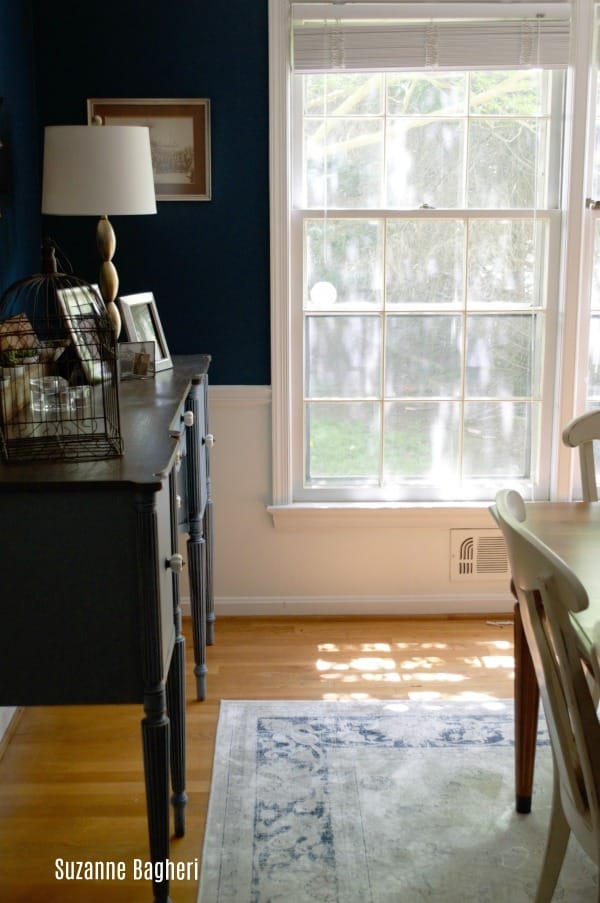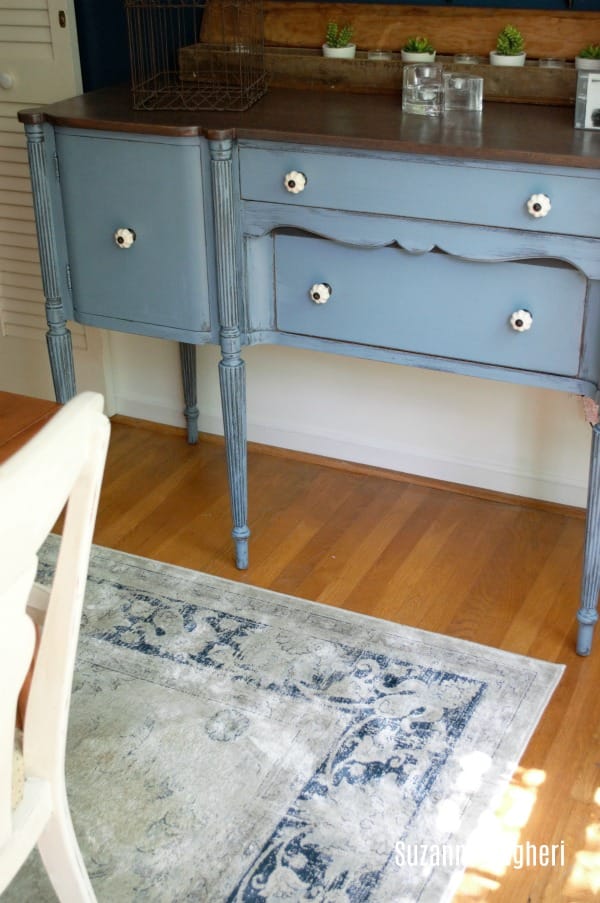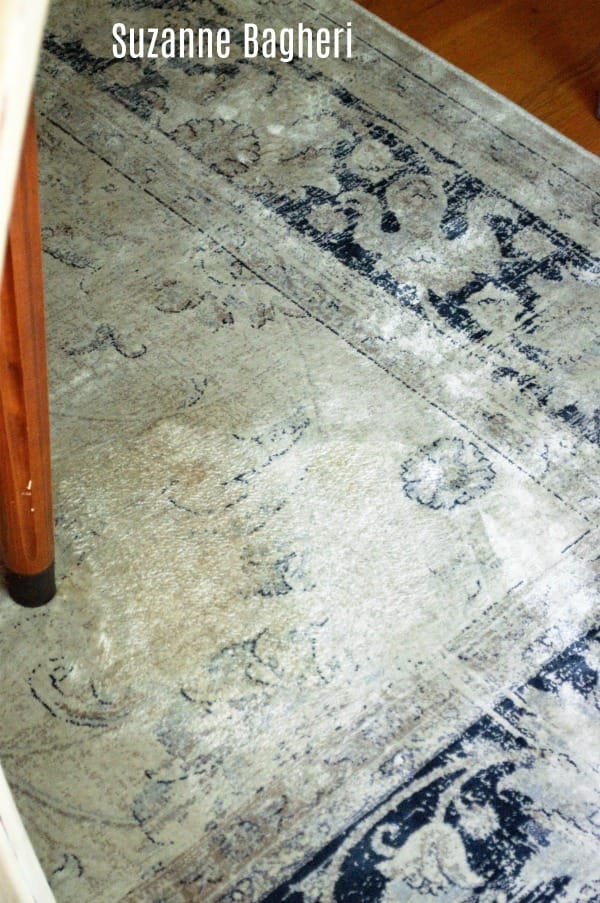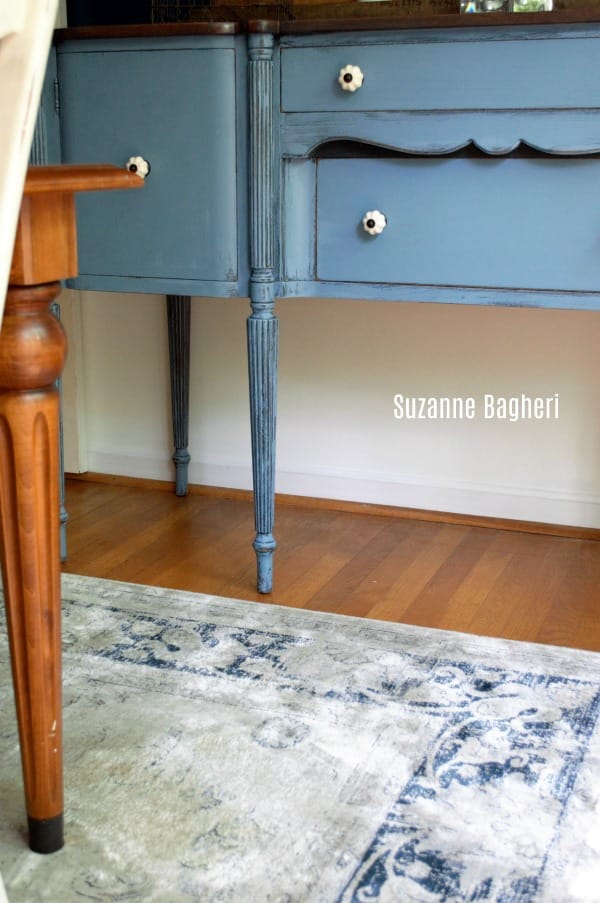 I do think it can still be improved and I'll order the Nature's Miracle or Folex online and try those.  I know that sending it to a cleaner is likely the best option but I just don't have the time/effort/money to do it right now.  I have since put up a gate so the dogs can no longer go into my living room and wreak havoc or my dining room and leave me a lovely surprise!