All of my painted white projects found their way home over the weekend!
The Pure White Bedroom set looked lovely when placed together.  I took pics right before it was picked up to share with you.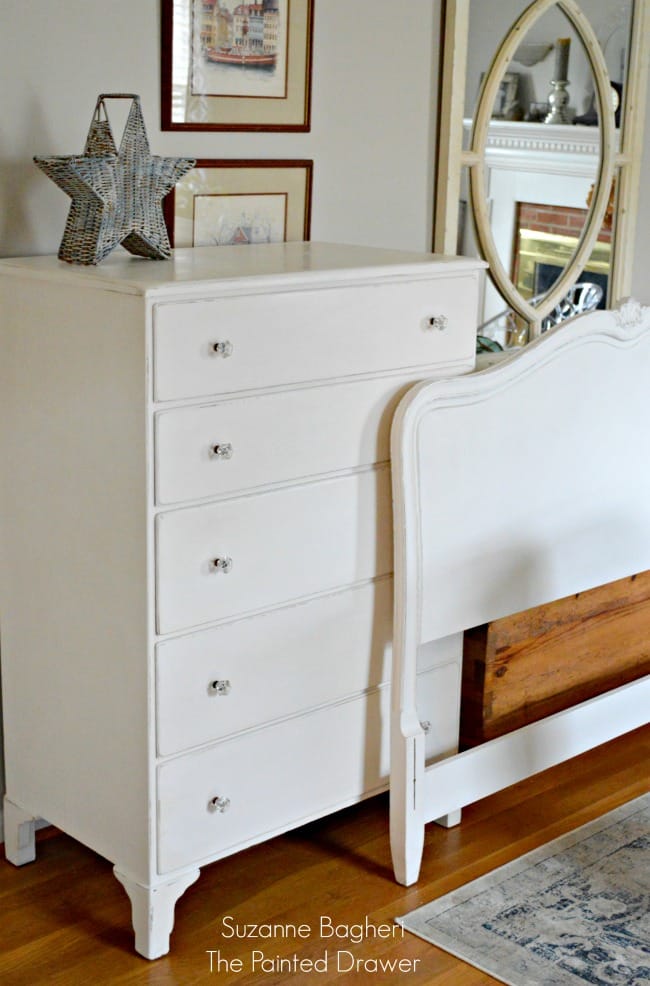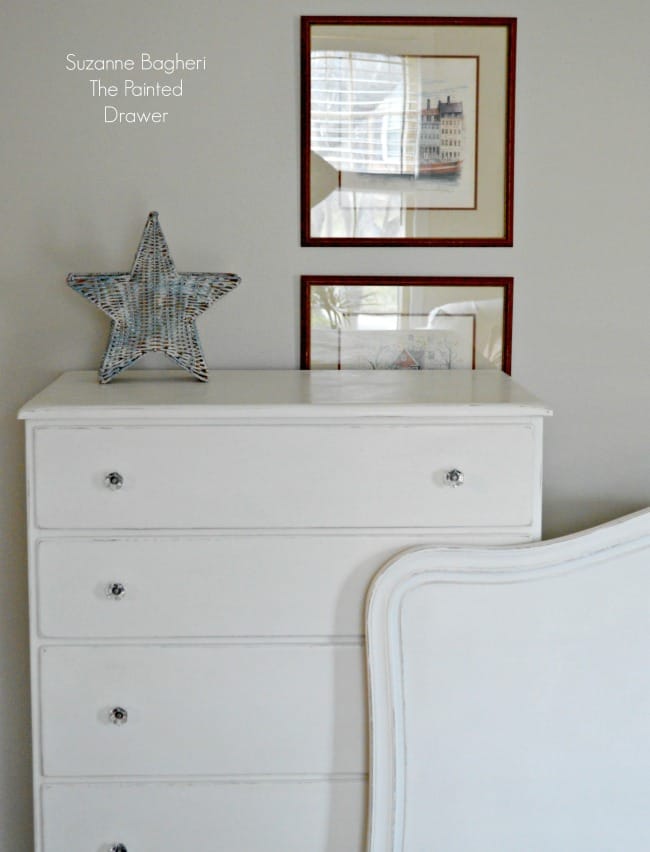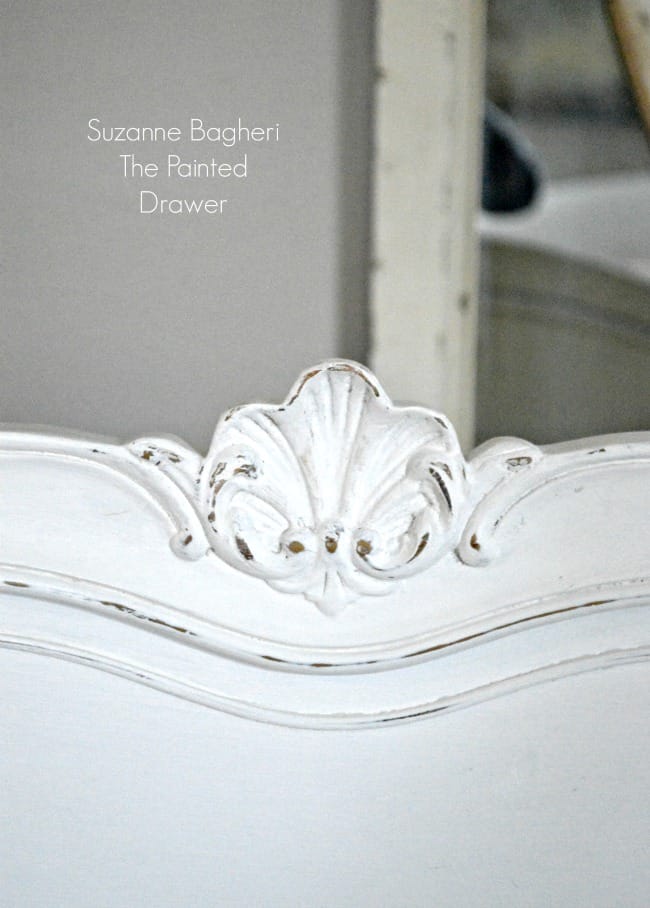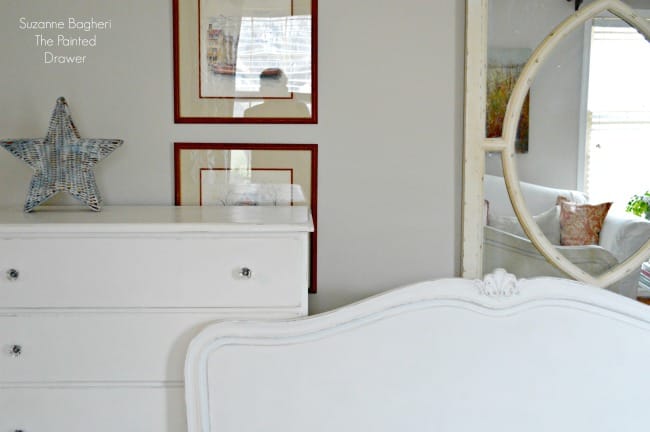 The Simply White Farmhouse Dresser (post HERE) also found a new home.  It now resides in a baby's nursery – perfect!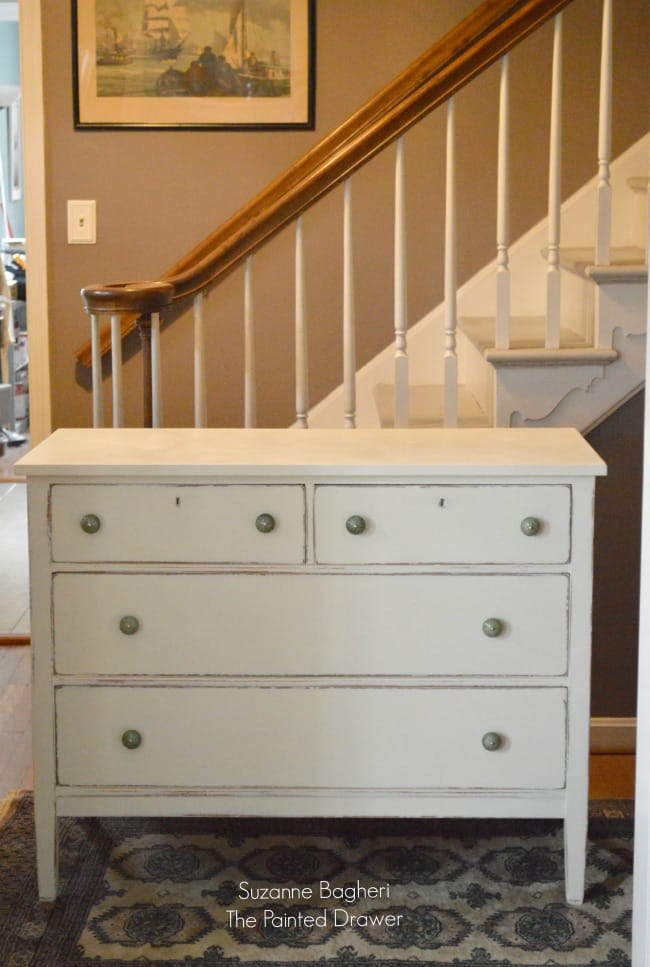 Lucky came by while I was taking pics and decided to pose. My model!