It's amazing how new little touches can brighten up a space and make you smile!  I've added a few new pieces into my home that are both new (HomeGoods) and from the thrift store.
The newer pieces are a bright blue painting in my foyer (painted in Poised Taupe link HERE), plus some new picture frames.  I am enjoying the darker color in the foyer as colors really pop and I wanted a more modern and bright picture for the wall above the Hungarian Chest.  The blue works perfectly and at only $39.00, not a bad deal!  The picture frames were $5.99 each and perfect for my family photos.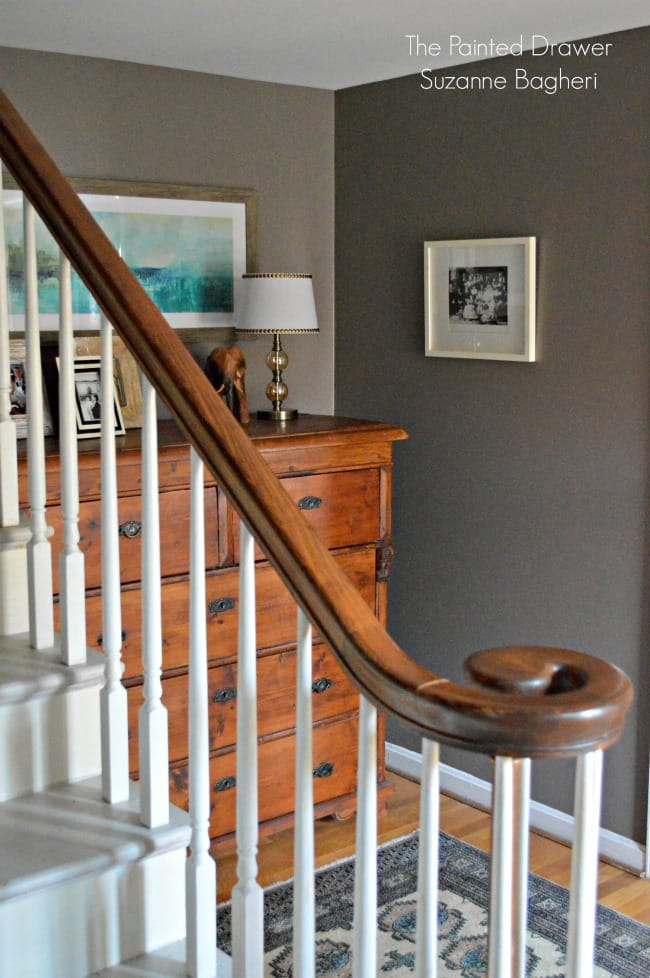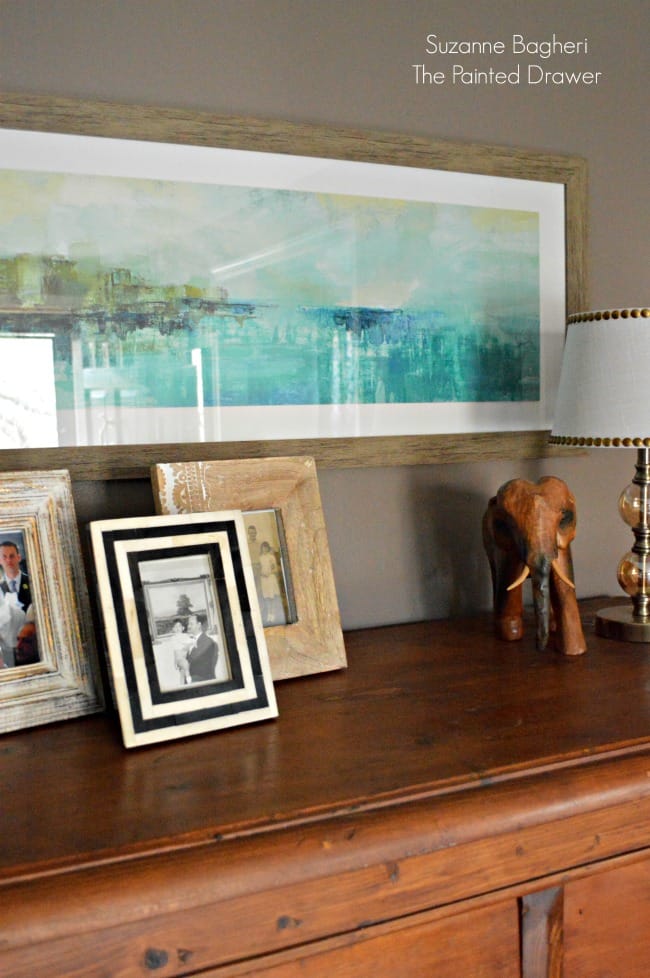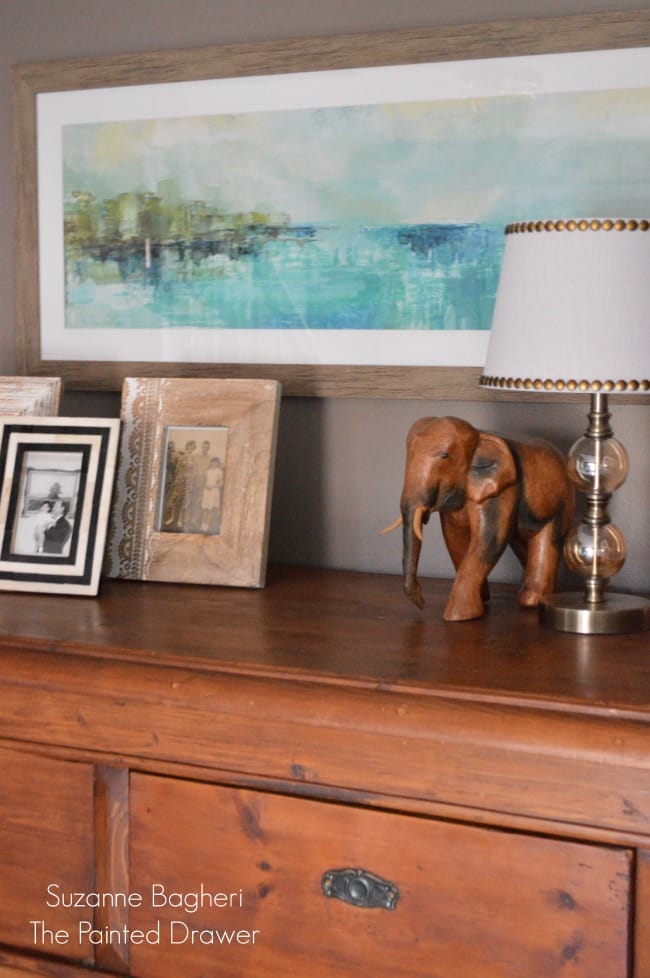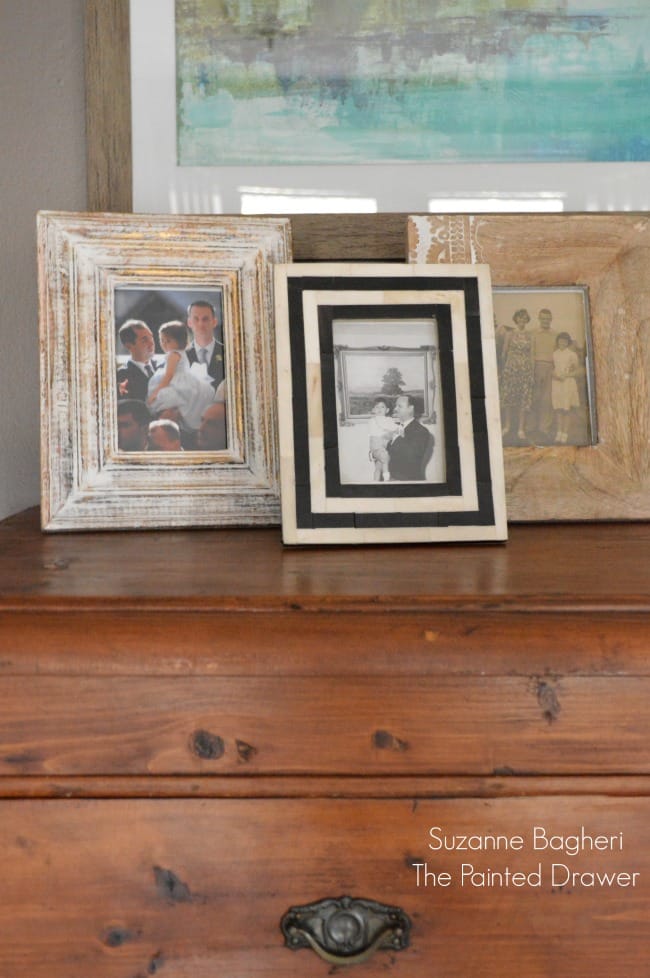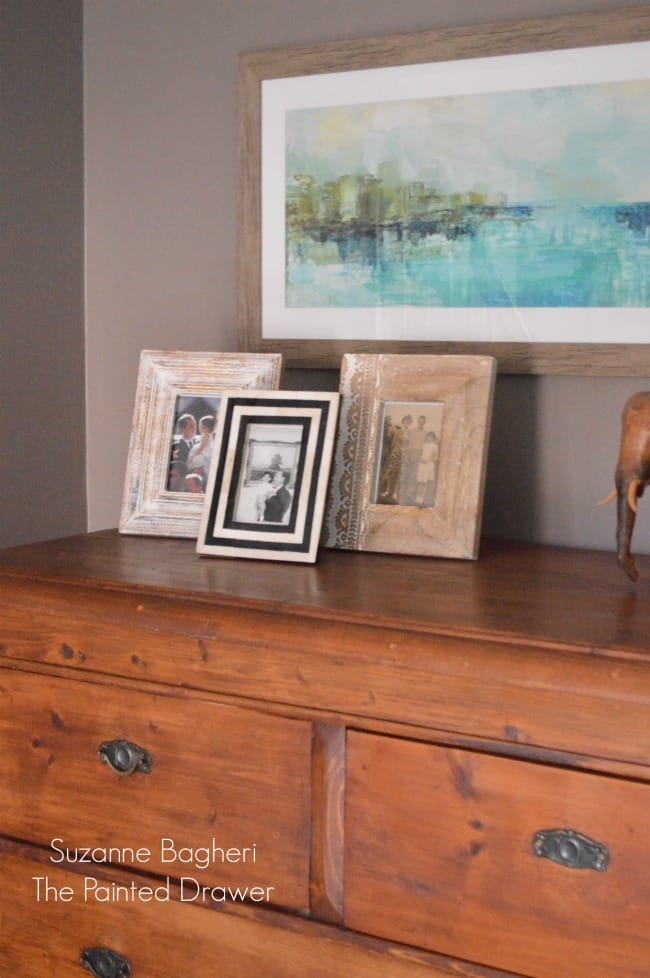 I also found this very tiny planter at the thrift store.  It was $1.50 and yes, it is so little but so sweet!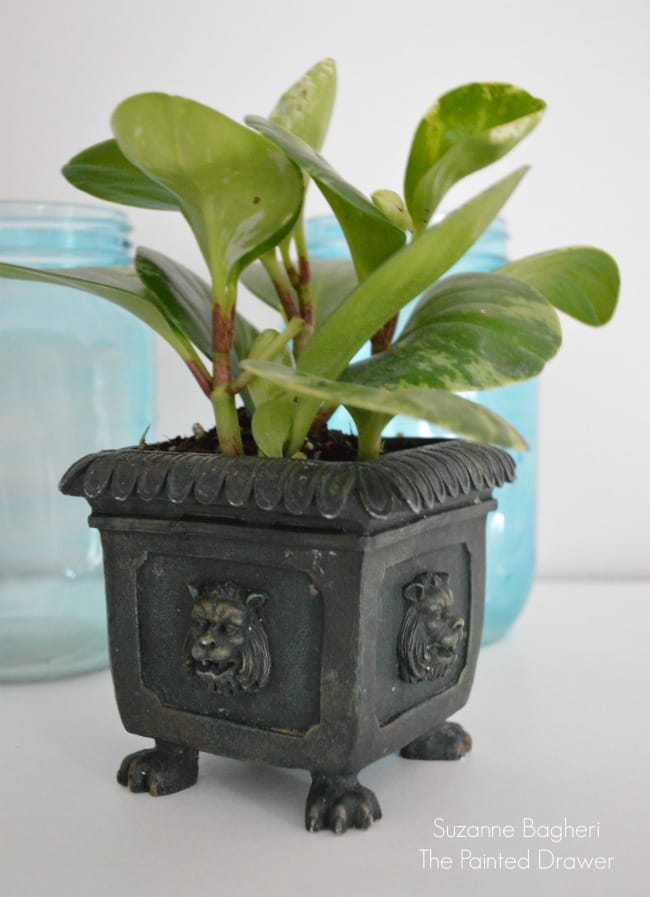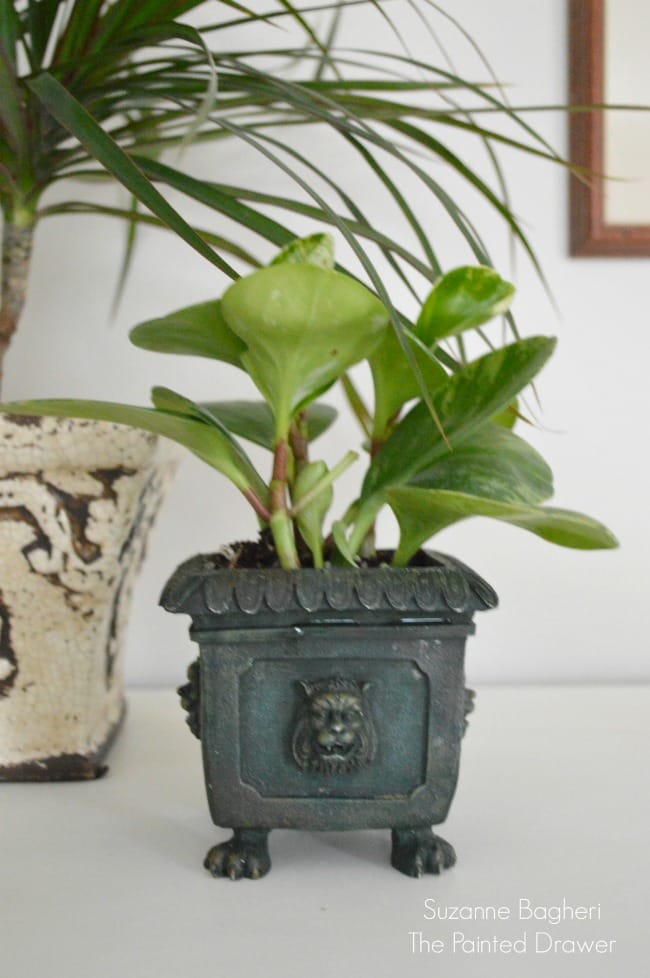 And the last addition is from the craft store.  While at HomeGoods, I saw very pretty glass vases with fake flowers glued into the base.  They were $20 which was a bit steep.  Ella and I went to ACMoore and for less than $8.00 created our own version.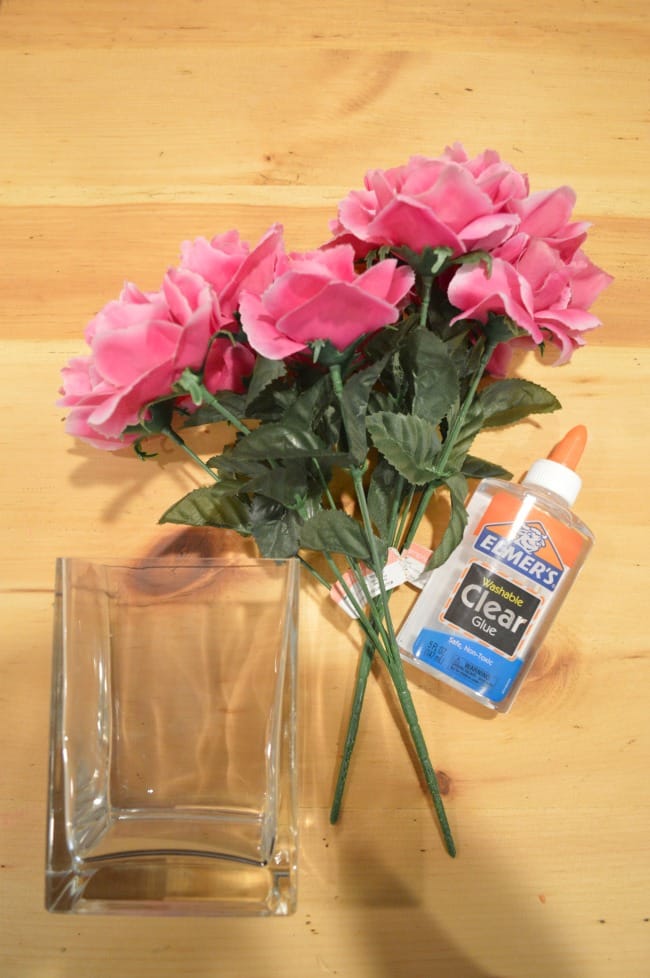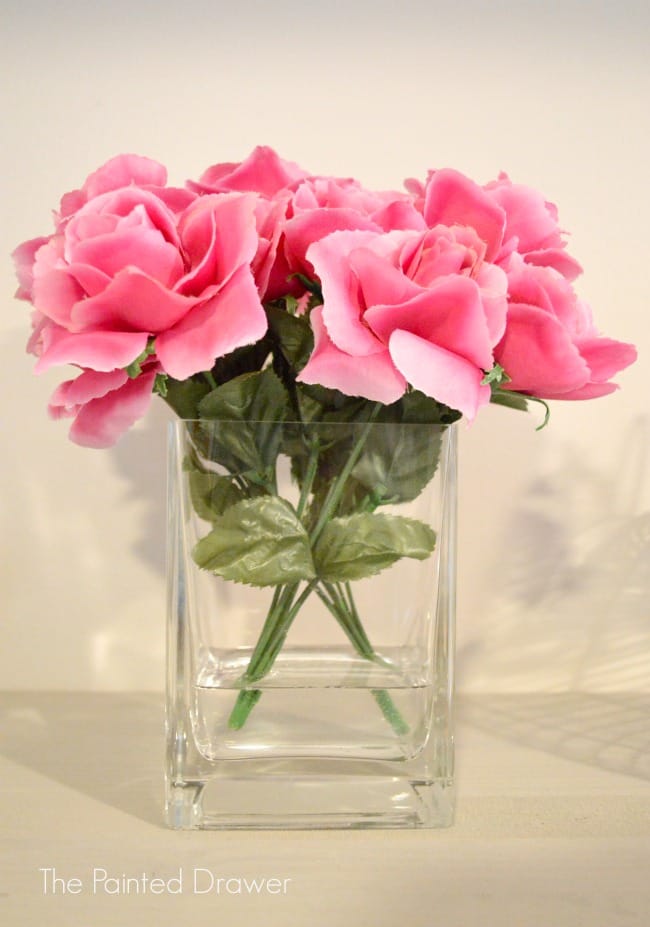 A little bit of this and a little bit of that 🙂