We decided to change our front door lock and handle to a keyless entry system.  Basically, it's an electronic keypad instead of a standard key lock.  It's a great system when you have kids coming and going at different times of the day – no more lost keys!
My husband purchased a Schlage Keypad Deadbolt and door handle in the aged bronze finish.  He installed it without too much difficulty.  The only issue was using a drill bit to make the opening slightly larger for the new lock.
Here is where owning an older home always turns a somewhat easy task into a difficult one.  I've been wanting to remove an old deadbolt from our front door for years and once we installed the new lock, it really had to go.  The old deadbolt was huge and ugly and we never used it.  When my husband went to unscrew it, it would not budge.  The screws were one-way screws – I had never heard of those before!  The are exactly as named – screws that are designed to only go in and not out.  Great.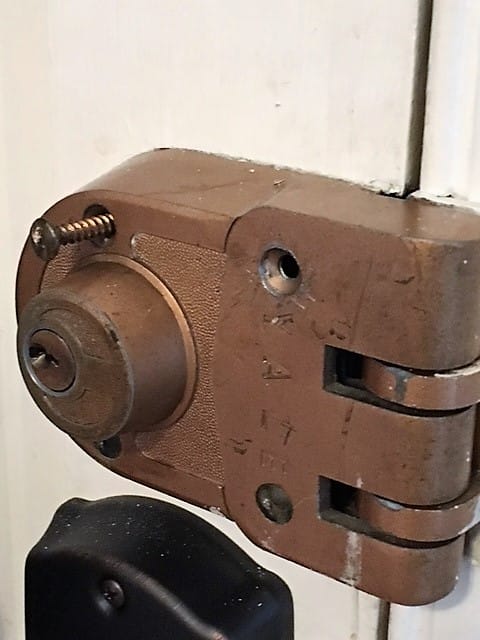 With a lot of effort (see video below from my YOUTUBE channel) we managed to finally remove the deadbolt.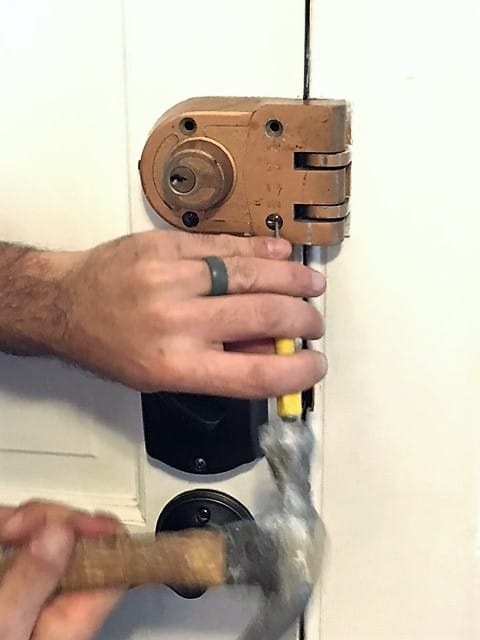 I used a round dowel rod and cut it to size and inserted it into the opening where the deadbolt had been.  Wood filler was then applied and sanded back.  This had to be repeated a few times for a smooth finish before the door was ready to paint.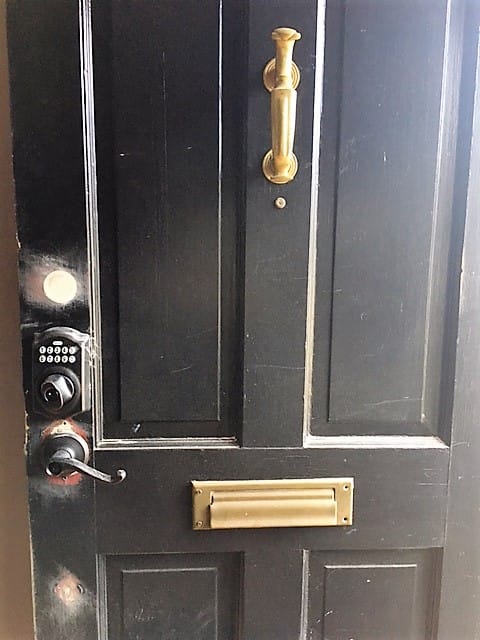 I used General Finishes milk paint in the color Millstone and really love our new, brighter door.  Of course, now our knocker and mail slot don't match the new lock and handle.  Should I make my husband return this keypad and try and purchase one that matches?  I should have been more in control of this purchase!  Honestly, it really doesn't bother me at all.  I'm content 🙂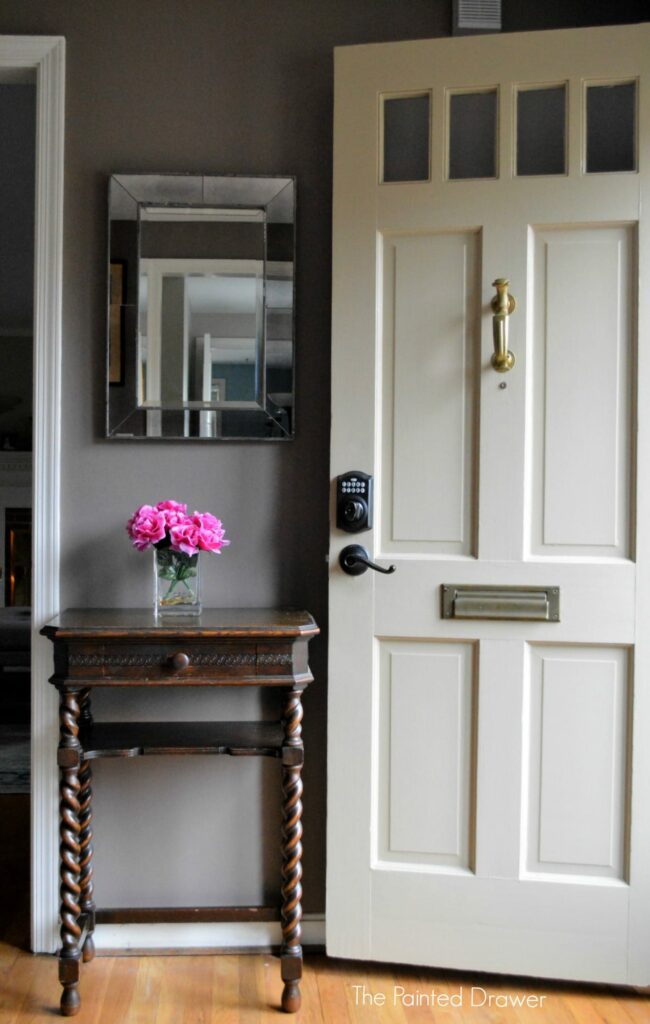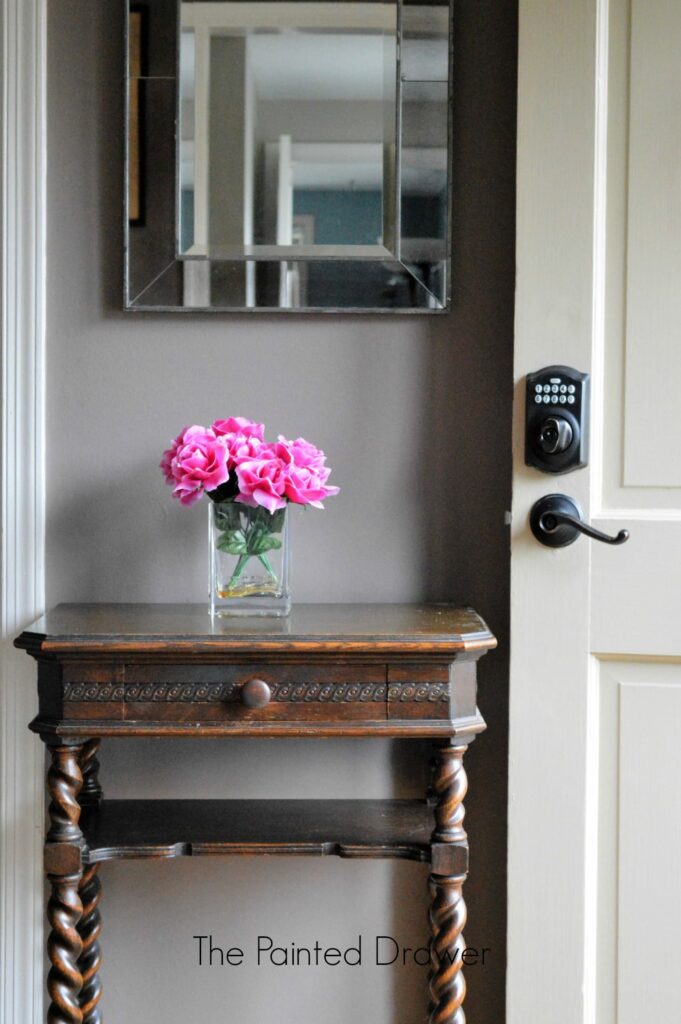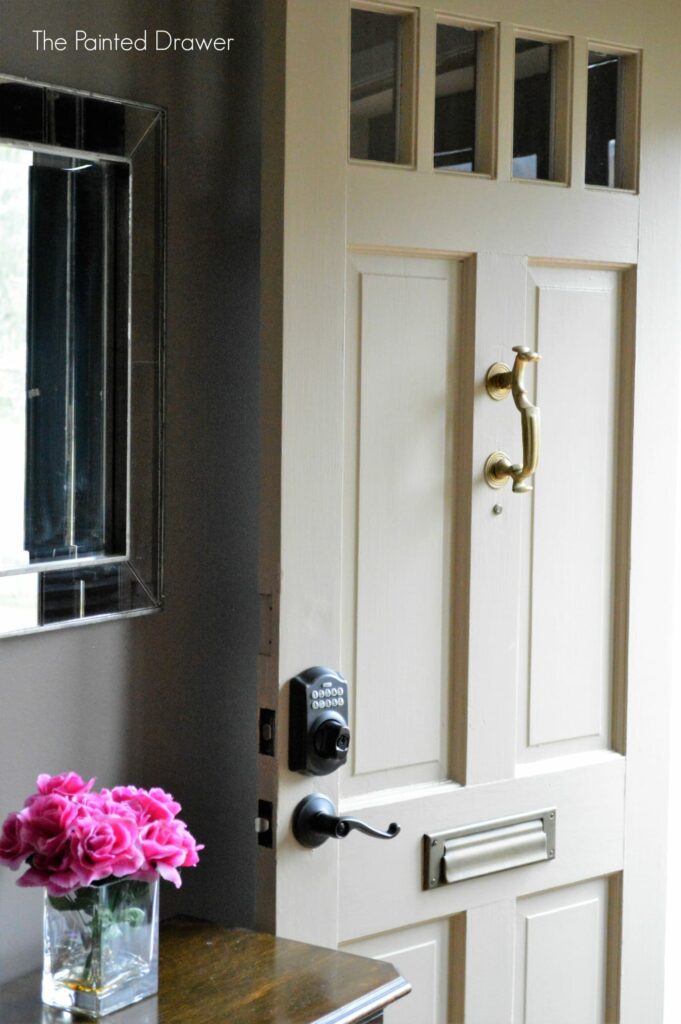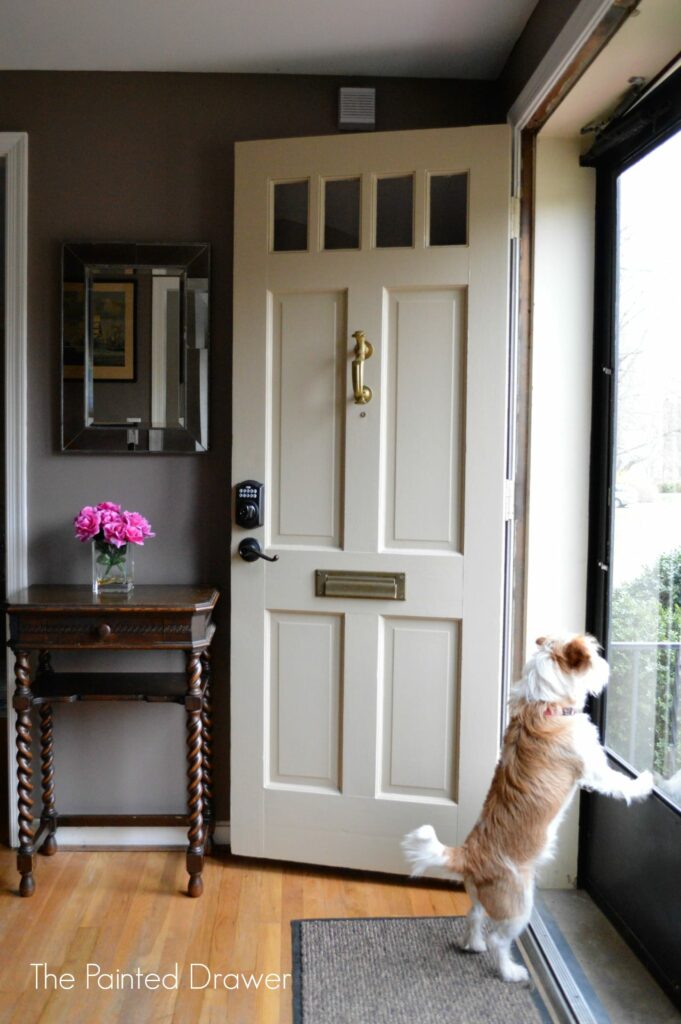 Now I need to fix and paint the interior side of the door.  This will require more sanding and filling where that old nasty deadbolt was installed.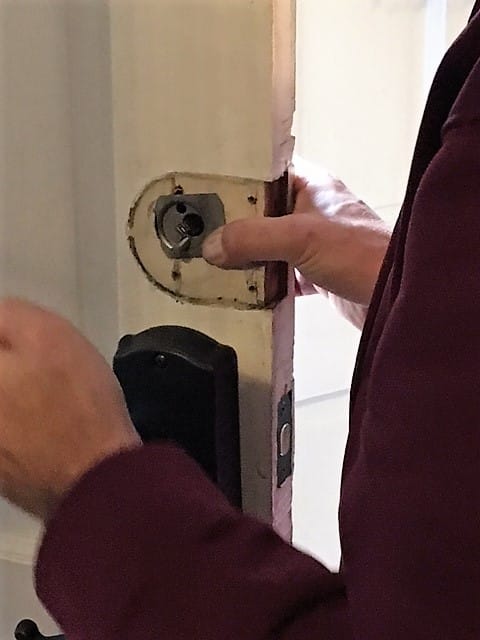 Never ends!