I found this great little table the other day while at the thrift store.  It is very 50's with the octagonal top.  I was drawn to it because the doors are so unusual with their pretty cutout shapes.  It was a whopping $15.99 so into the minivan it went!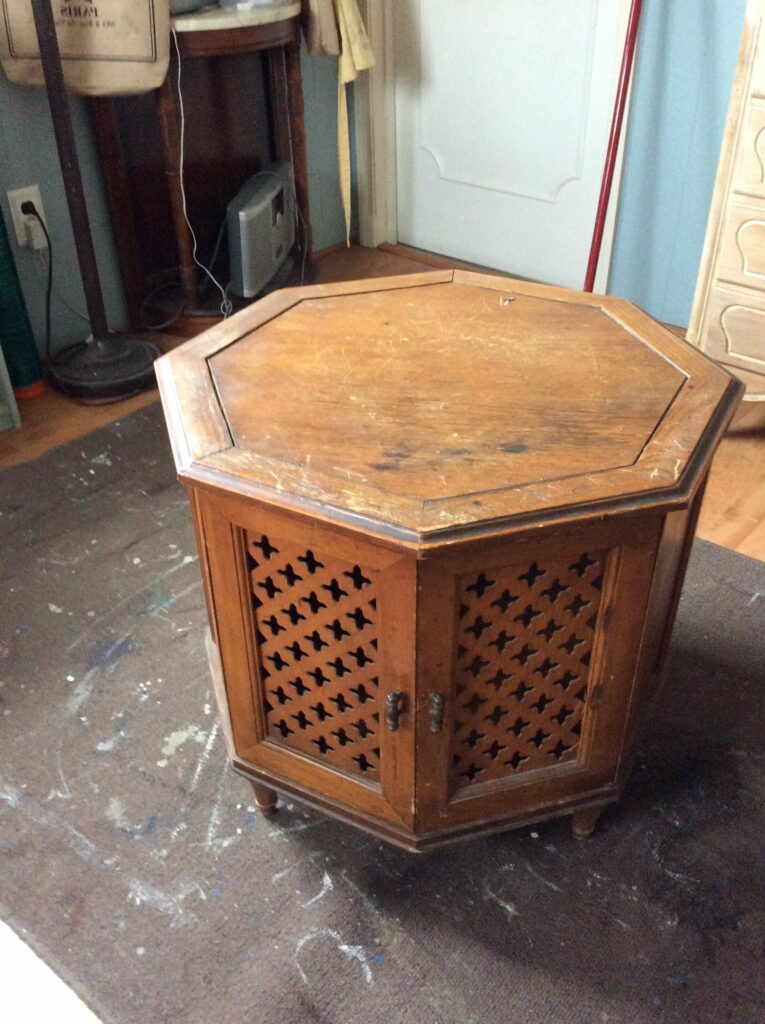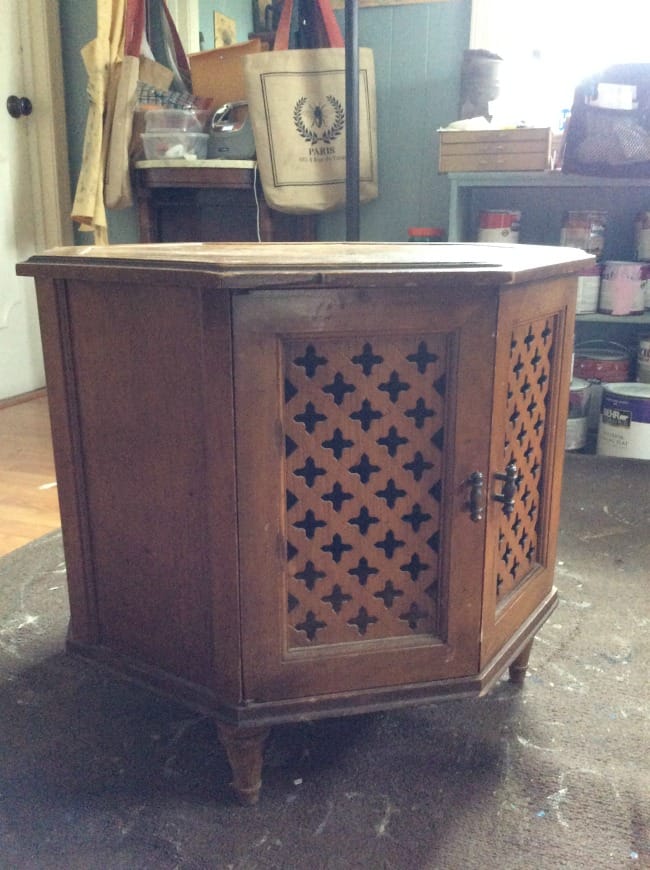 I decided to work on it today and needed to purchase the paint.  I had in mind Snow White from General Finishes – a bright, modern white.  My husband happened to be near the Woodworker's Club (where I purchase my GF paints) and he volunteered to pick it up.  However, he came home with a color called SunGlow – say, what?  Poor guy, he tried.  He thought they were all white (like Home Depot) and never even looked at the large printed SUNGLOW on the tin.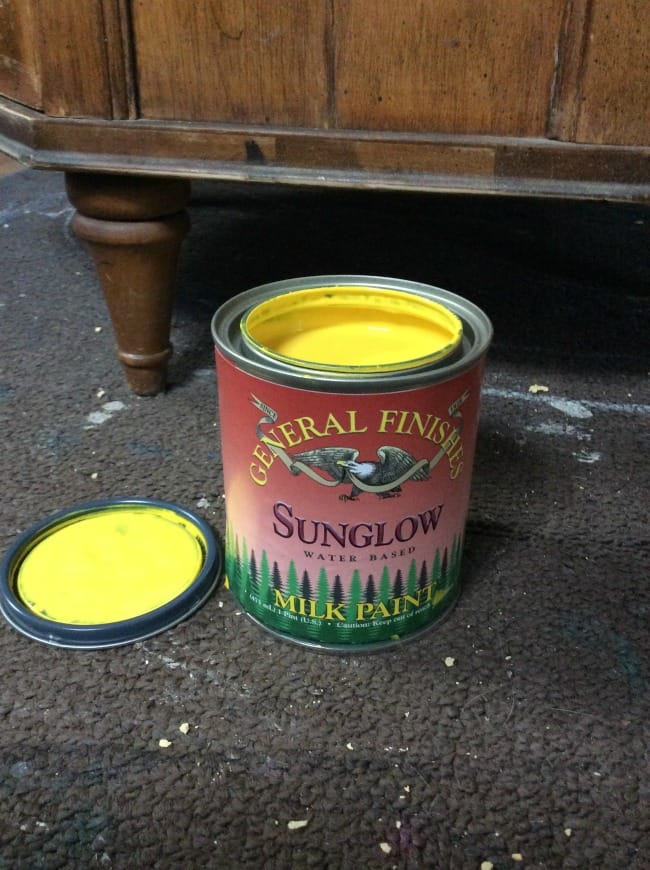 I was going to go back and exchange it but thought that, hey, maybe this was a good mistake and was kind of meant to be.  Maybe it would give the table a great modern edge?  I was wrong.
The color is a very bright yellow, hence the name!  However, it is too hard for my taste.  Sorry General Finishes, but I am not a fan.  I am sure many will disagree but it isn't my "thing".
I only applied the first coat on the body and will change it tomorrow to a different color.  At least I took a chance and maybe someday in my future I can put the SunGlow to use.  Or, maybe not 😉
So, as it stands now, I have added the wood filler on the top and painted the bottom to resemble a bottle of mustard.  I shall keep you updated!