I have a new client, Tracy.  She has a great, solid wood bedroom set that she wants to keep but she also wants a change.  Time to paint!  Tracy loves the soft pastels and her bedroom is decorated in the lighter hues.  We have decided on Anne Sloan Old Ochre and Old White for the bed and Annie Sloan Versailles for the nightstands.  I know this will look fantastic in her room and am very excited to get it started!
Here is the bedroom set now, the standard pine with an orange tinge.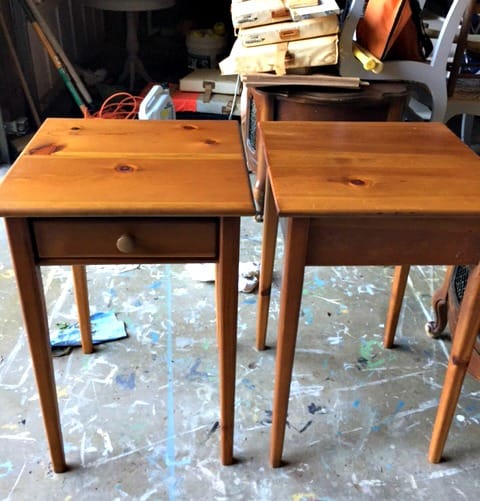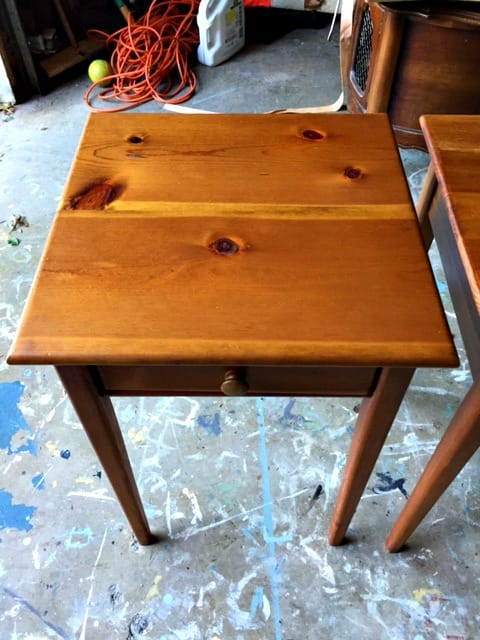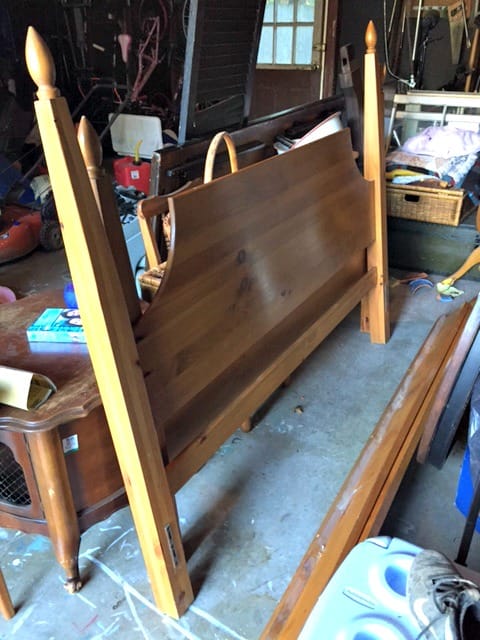 Time to get to work because she and her husband are currently sleeping on their mattress on the floor and need their bed back!
In other sad news, the Washington Nationals lost to the Dodgers and we are now out of the playoffs.  So sad.  So very, very sad. Life as a DC sports fan is very difficult 🙁