Favorite Find Monday: Bench or Chest?
I have spent the past month helping a neighbor, Karen.  She is downsizing from a large family home to a smaller apartment.  It is a huge move and has been an epic amount of work for her and her family.  She was looking for bedroom furniture to fit into her new apartment and purchased both the Aubusson Armoire and Aubusson Table and I'm happy that she is thrilled with them.
She finally got down to the last pieces in her large home that she could not bring with her, or no longer wanted, and called a charity to come take them away.  However, she gave me first dibs on what I wanted out of the bits and pieces left in her house.  I picked out some great finds that I shall share on another post.  Today, I want to share this fantastic, farmhouse piece that she gave me.
The funny thing is that I was just telling my kids that I was looking for a low, long bench to put behind my living room sofa to anchor it in the room.  We actually saw one outside an Ethiopian restaurant and I was joking with them how I should ask if they would sell it to me (I never asked!)  Low and behold, I walked into Karen's house and there was one sitting by itself in her family room!
It is long like a bench but also opens like a chest for storage.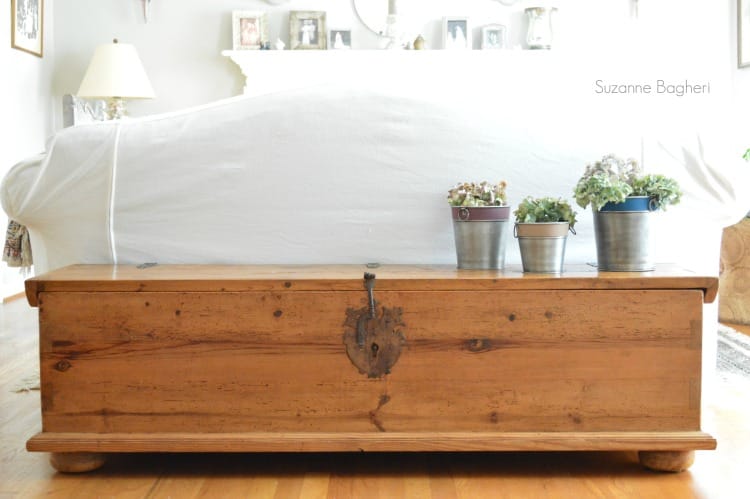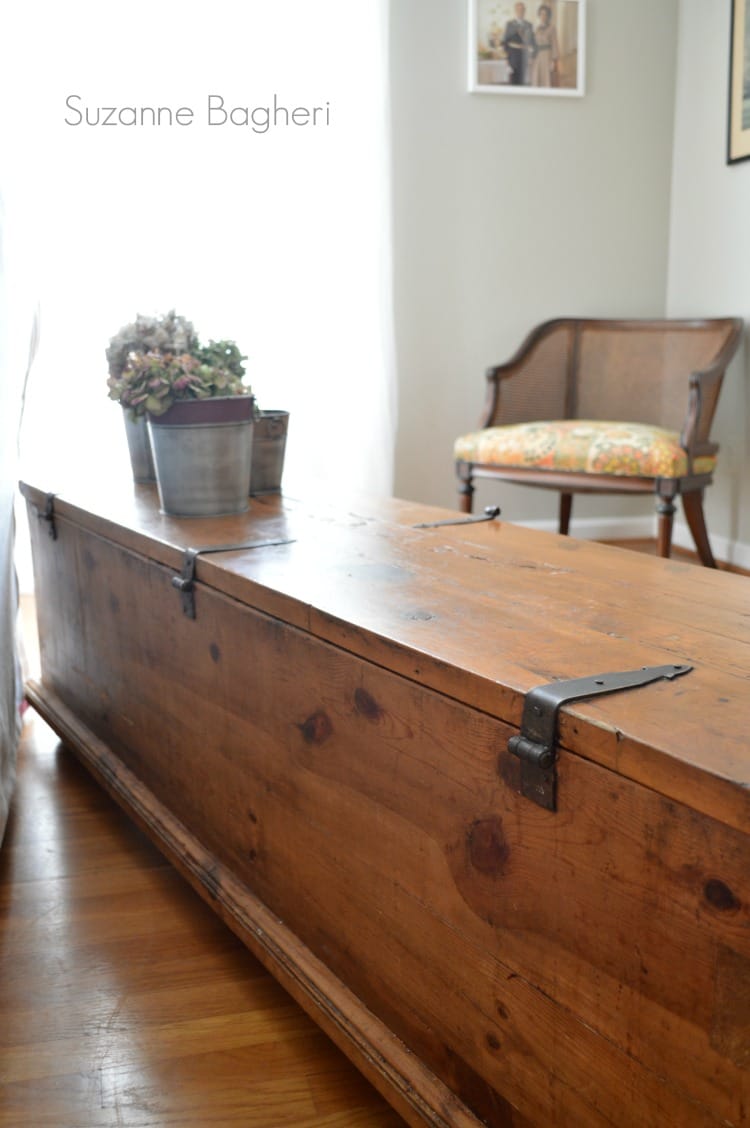 It has old hinges and a neat iron clasp.  It's very old, solid wood and wow –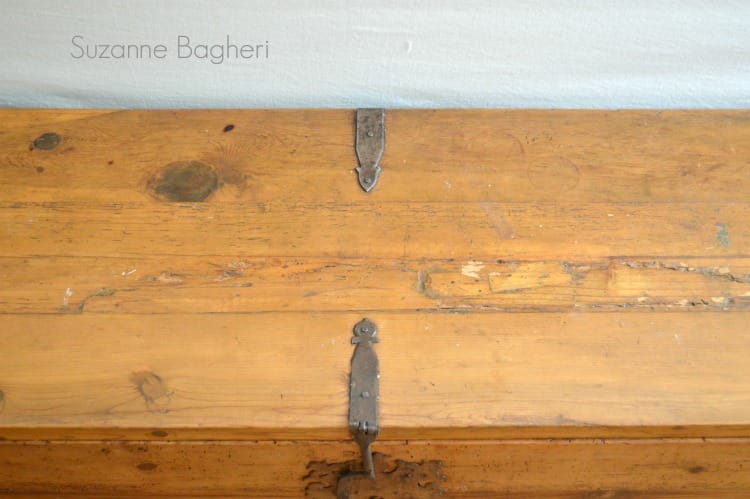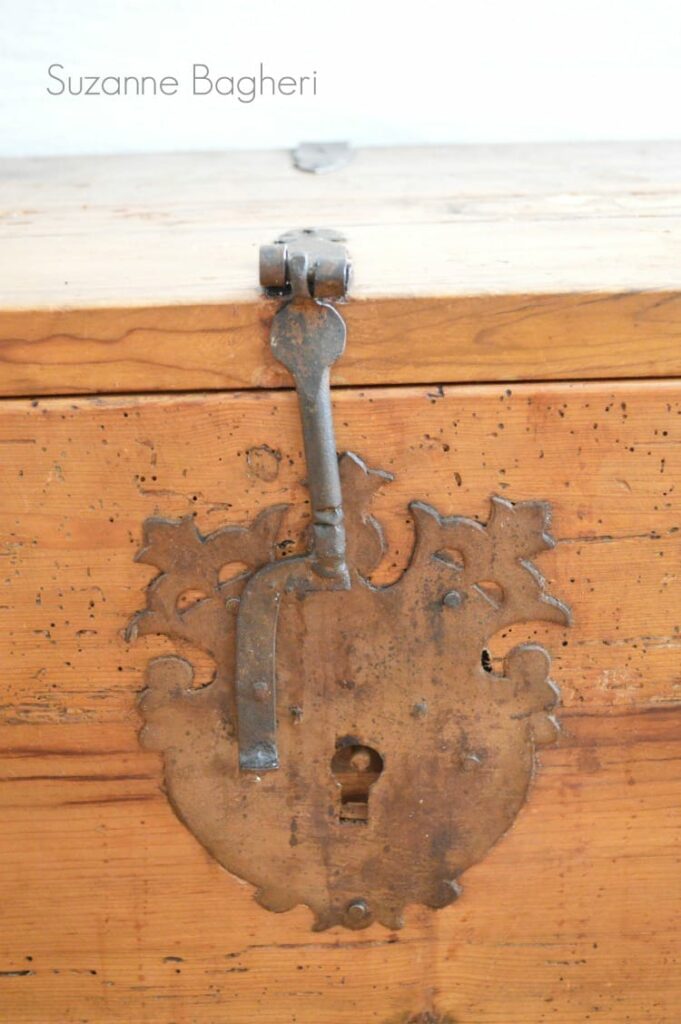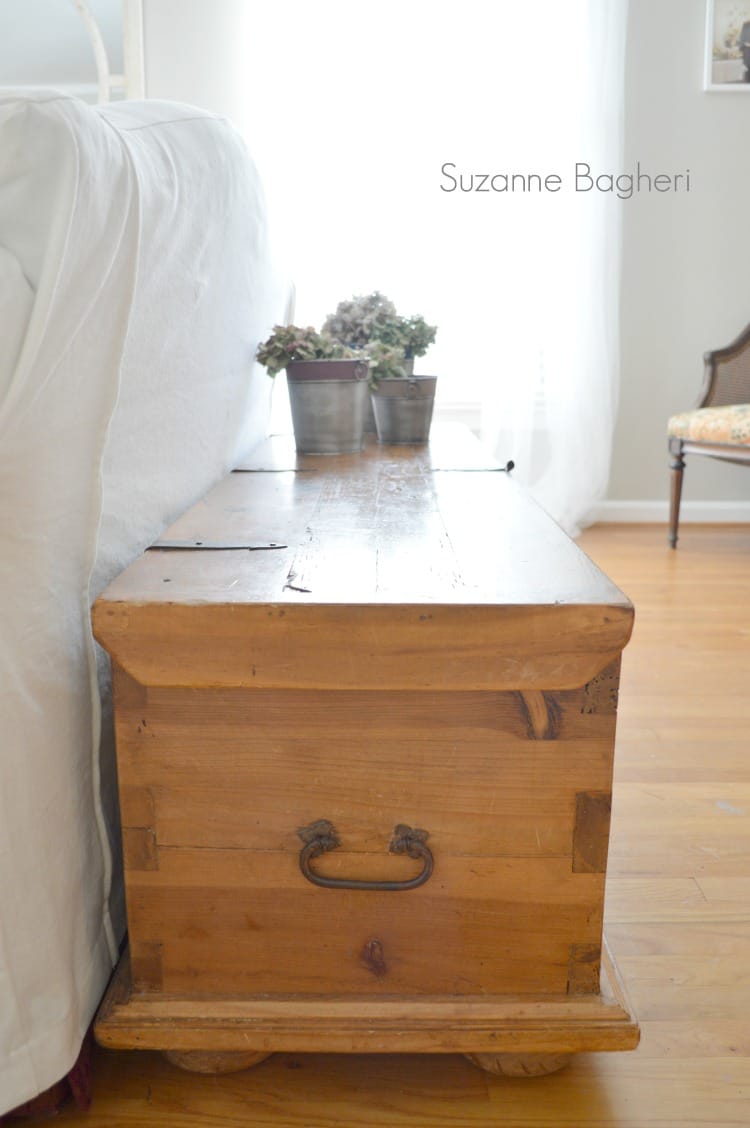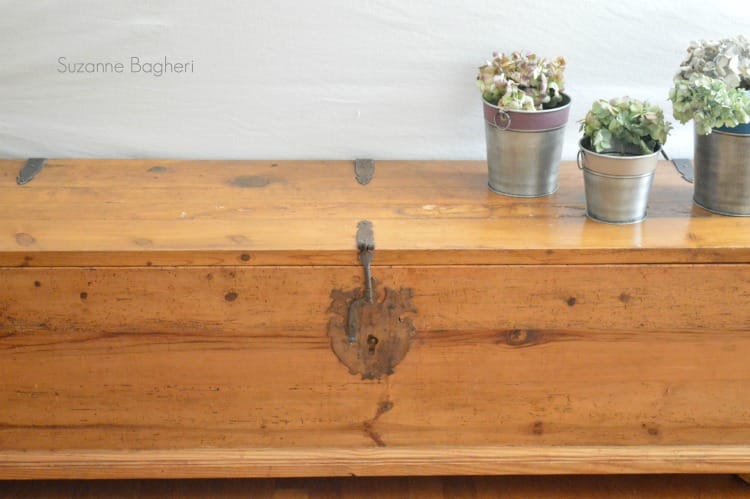 I just love it!  The Ethiopian restaurant's bench is safe for now!