We have been shopping around for a new roof for about a year.  We have had a few sales guys in to give us quotes and finally…finally!…we got a new roof installed!  We chose CertainTeed shingles in Georgetown Gray.
This is kind of a funny story.  We had our Long Fence and Home salesman, Brett Gurowitz, sitting at our kitchen table giving us an estimate for a new roof and gutters when a hail storm hit. I mean, this was serious hail – I have never seen anything like it before.  The hail was the size of rocks and we all got up to look outside.  The storm ended and we finished up and signed the papers.  The next week another company knocked on our door.  They suggested we call our home insurance because we had hail damage to our existing roof and they wanted to replace it.  Wow – thanks for the tip!  We called our insurance and it ended up being covered!  What a lucky hail storm!  We didn't use the company that knocked on our door and stuck with our original choice, Long Fence and Home.  Brett was professional and stayed in touch with us via email and phone throughout the entire process.  The project manager called to confirm the install date and the work was done in one day. Fantastic!
Here is the roof before. It was really, really old and in pretty bad shape.  It actually had moss growing over the garage 😉  I posted about it HERE.
The roofers took off two layers of roofing and also replaced eight plywood sheets.  I'm very happy with our choice. It has a layered look with a slight variation of color.  They also installed a roof vent which should help the attic stay cooler.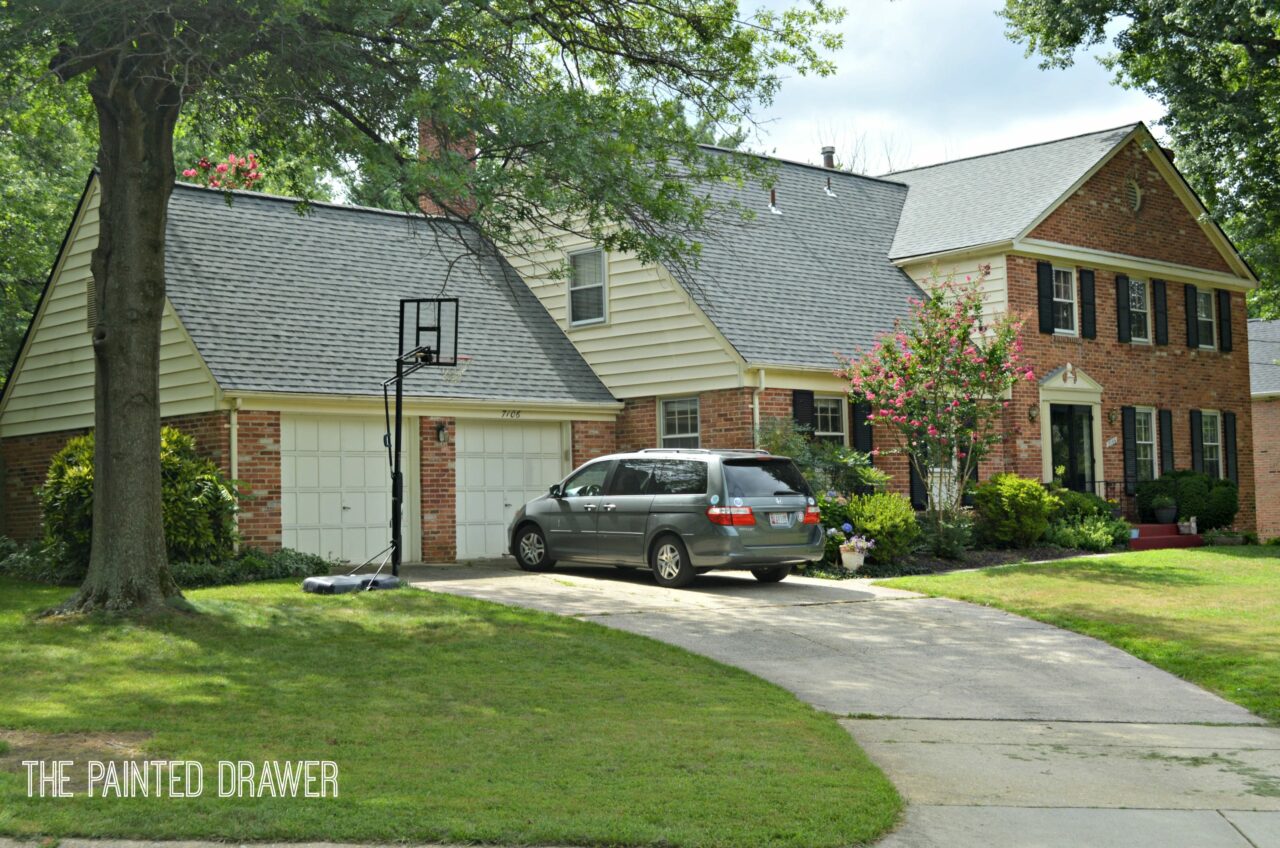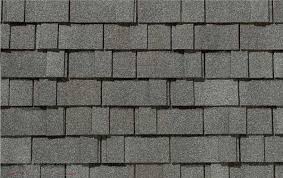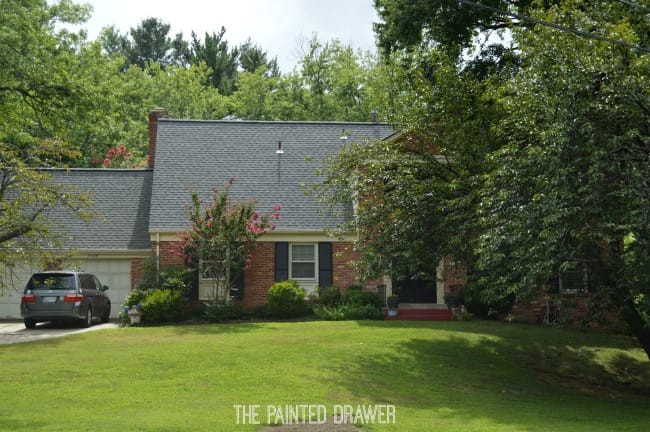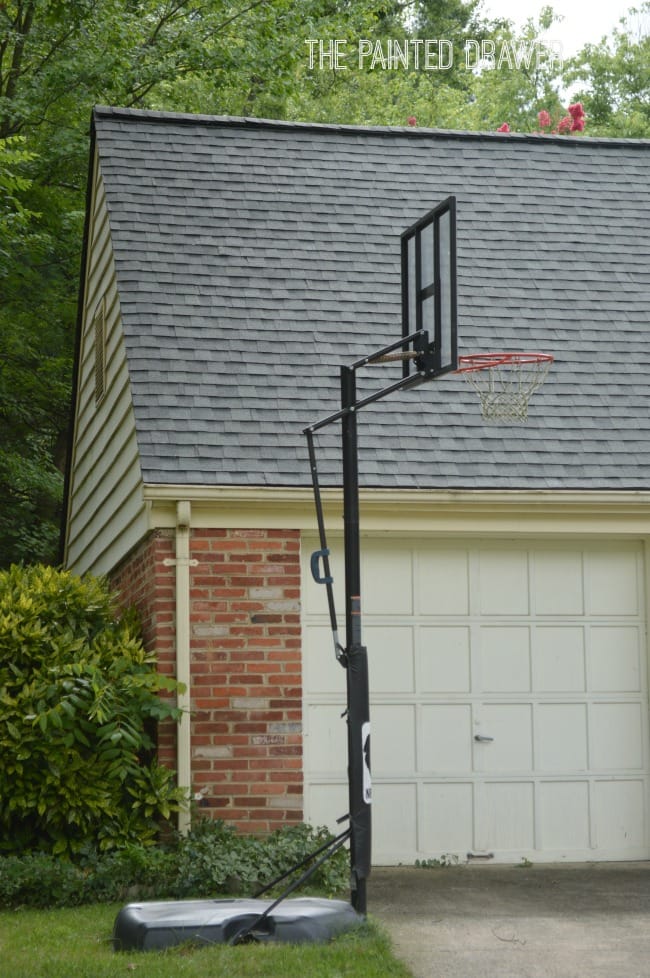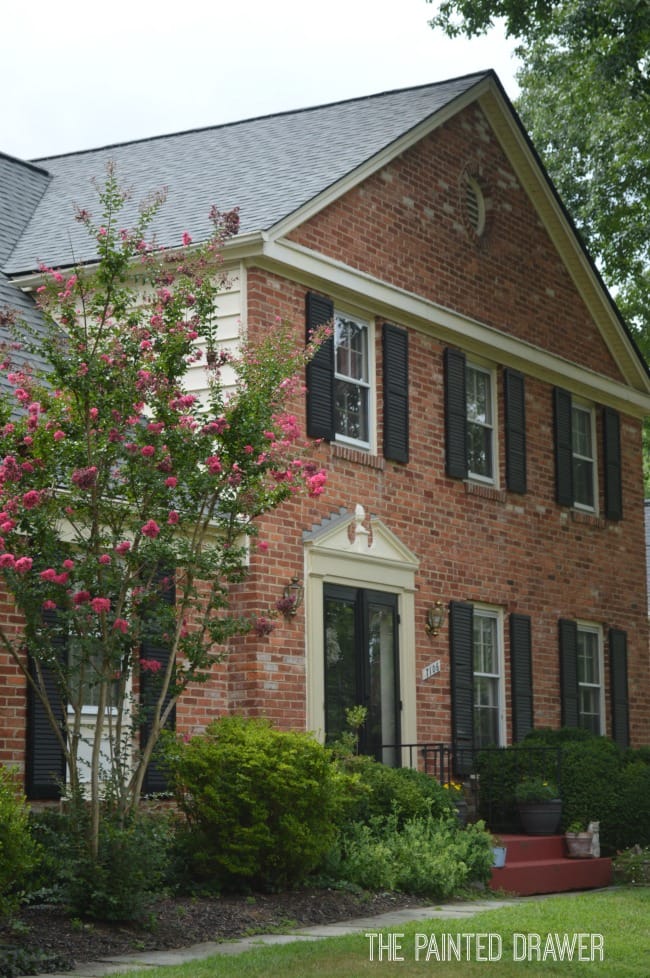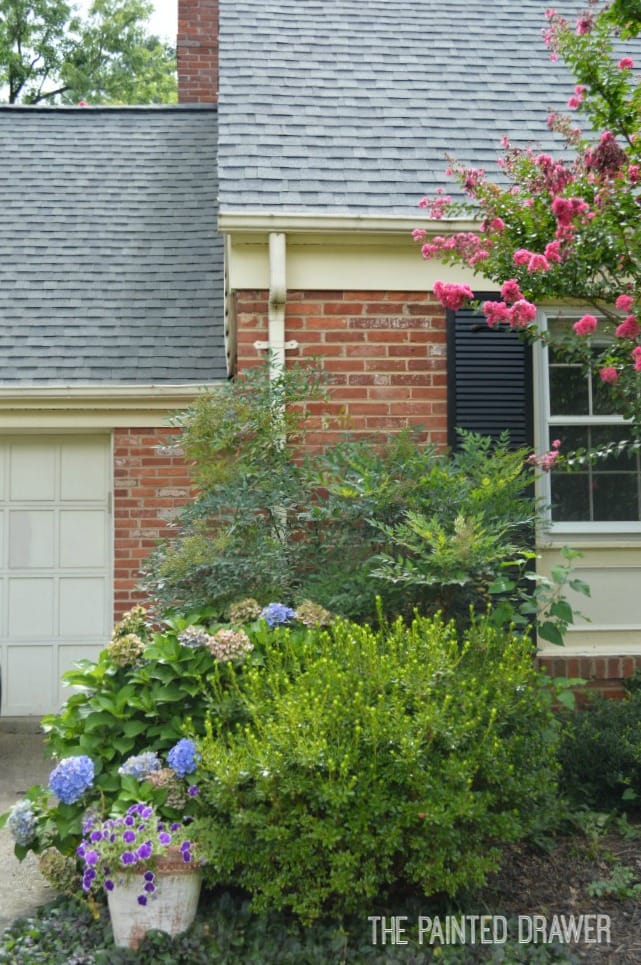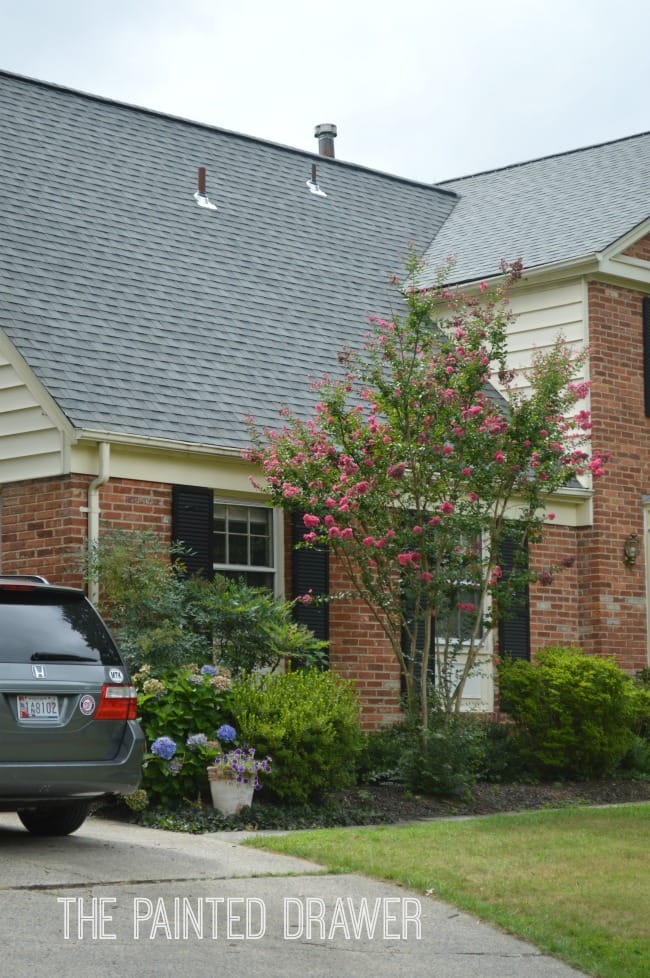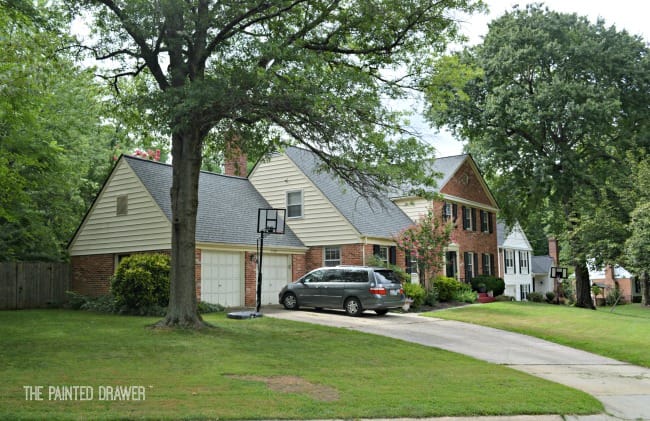 After these pics were taken, Long Fence and Home replaced our gutters with new ones that have gutter guards and are in the color Eggshell, which is a soft white. Eventually, I would like to have all of the trim and siding repainted.  I want a blue door, Eggshell trim and gray siding to make the house look more clean and modern.  That is for another day!