My husband called me the other day, "Hey, there's furniture here on the side of the road and it's nice!" and I was taken aback.  First, we were on vacation at the beach in the Hamptons and I was totally not expecting it but also because my husband actually now knows the difference between trash and true treasure!  He told me the address and my sister and I jumped in the car and found him waiting by the side of the road, protecting it from anyone else who may have stopped by to take a look. My man!
He was totally right! There sat a very old and fantastic table, a super old, long wooden box (I'll show you the box later in the week) and another table that was, sadly, really too broken and big for me to add to the haul.  We left that one behind.  I already had a very packed minivan to drive home and even fitting the one table and box into it was not going to be easy.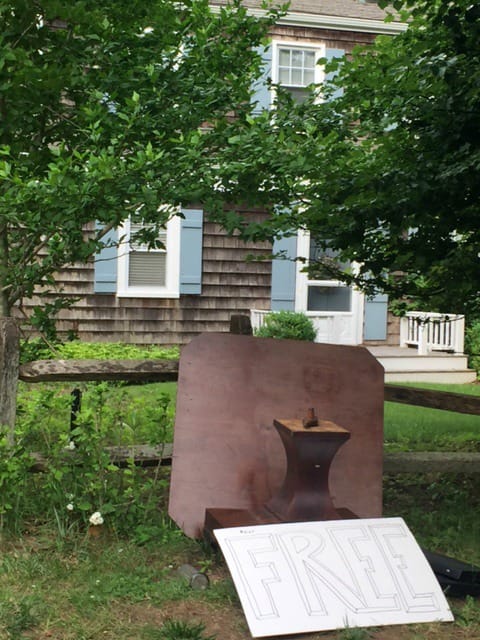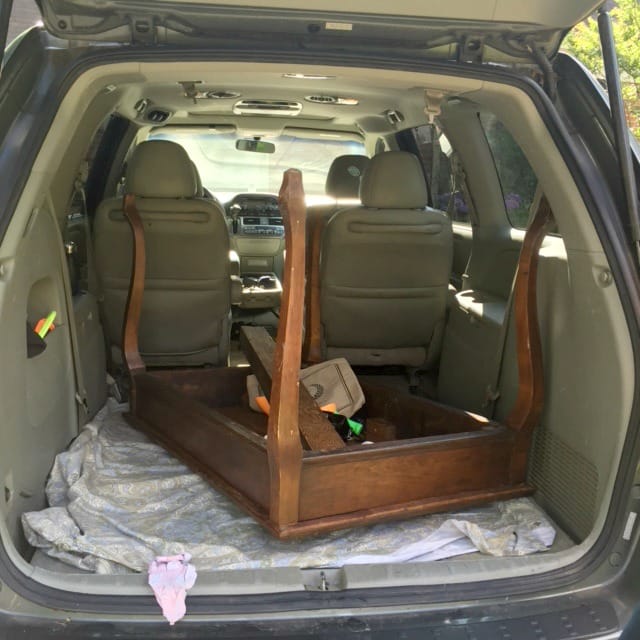 My husband left the beach early on Monday and we stayed another day.  Yesterday, I packed our car with my 3 (large) kids, our dog, a huge table, a box and everything else (suitcases, bags, wet towels, games, dog bed and food, you name it).  We piled in and made the 7 hour drive home.  And, guess what?  Our AC broke.  Oh, my.  Talk about timing! Stuck in traffic with the sun directly on top of us and we were literally baking in our minivan. Poor Lucky dog!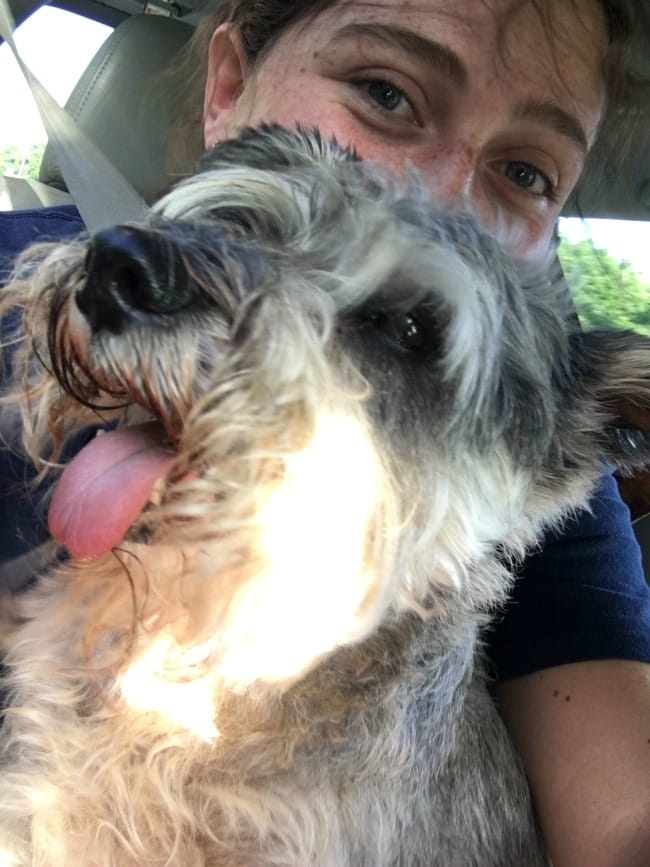 It was a very long 7 hours but we made it!  Here is the table – well worth the effort to get it home!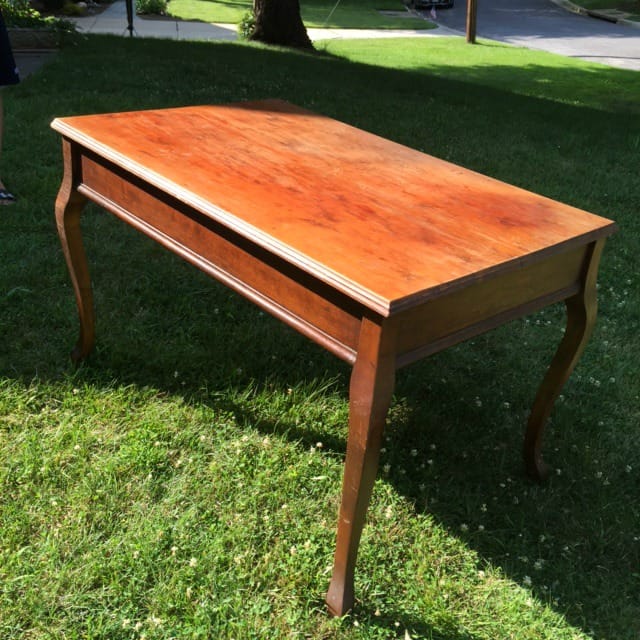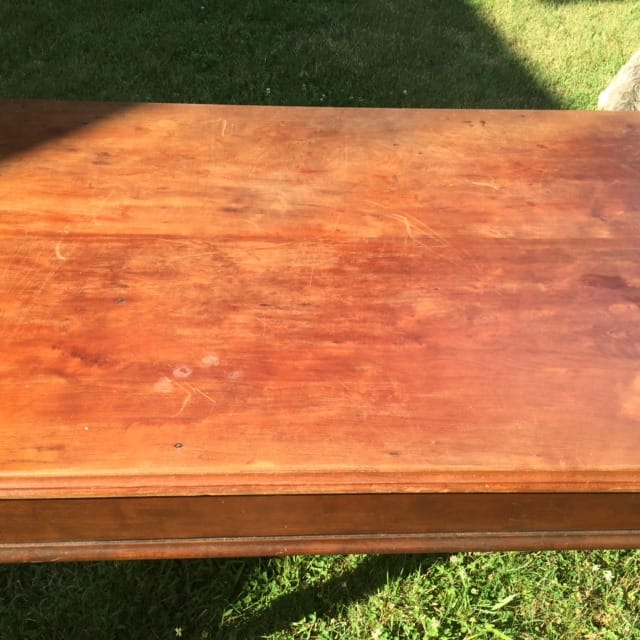 It's really very, very old and the top is coming off its base but wow – great find!  My husband has truly developed a fine eye 🙂