About four years ago, my mother found a child's adirondack chair at a flea market – a great find!  We decided to give it to my sister for her beach house in Amagansett, NY but first, I painted it in Annie Sloan Greek Blue.  The chair was already super old and the wood soaked up the paint.  Just one coat and no sealer.
I have had a few people email and ask how Annie Sloan chalk paint stands the test of time in outdoor weather.  Well, this was a good test!  This little chair has sat on the front deck of the beach house for four years through rain, sleet and snow.  I wish I had a before pic to share but I never took one.  However, this is what it looks like now.  You can see how Annie Sloan chalk paint does stand the test of time.  It has faded and is chippy but honestly, I think it looks prettier now than it did when first painted.  Oh, my niece Catherine decided to join me in the photo shoot to model her chair 🙂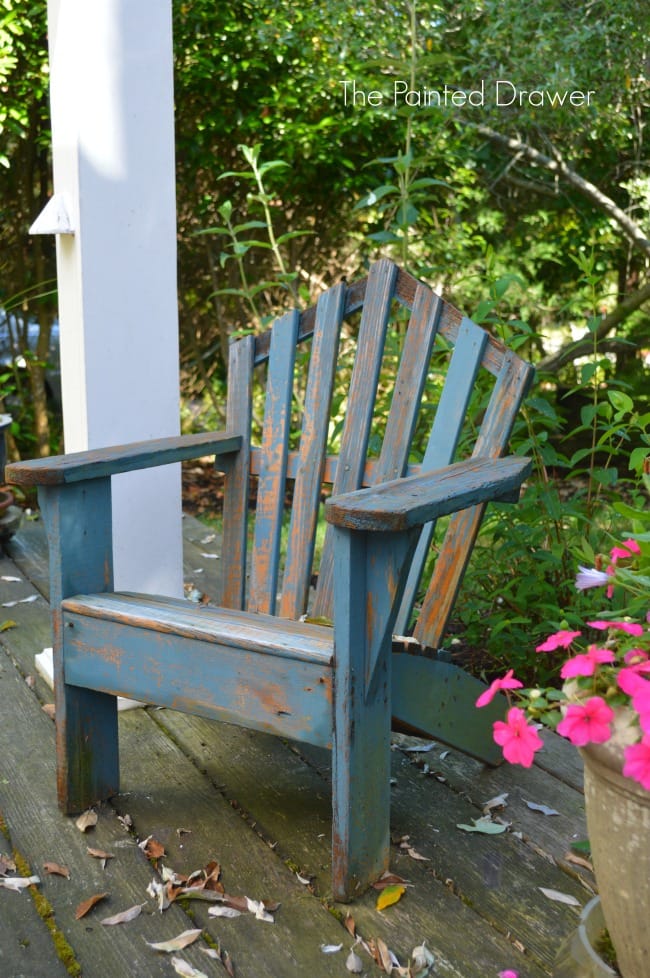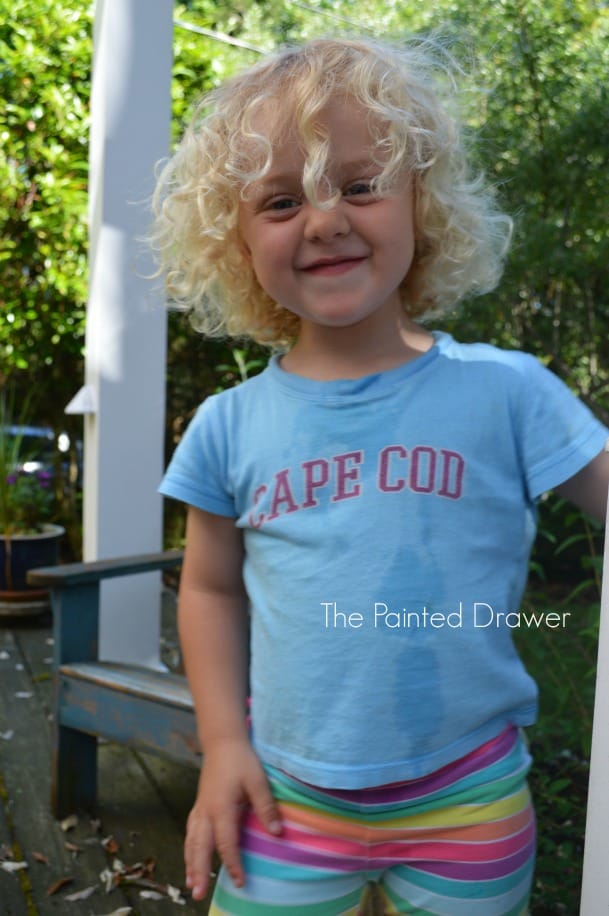 Happy Fourth of July from the beach!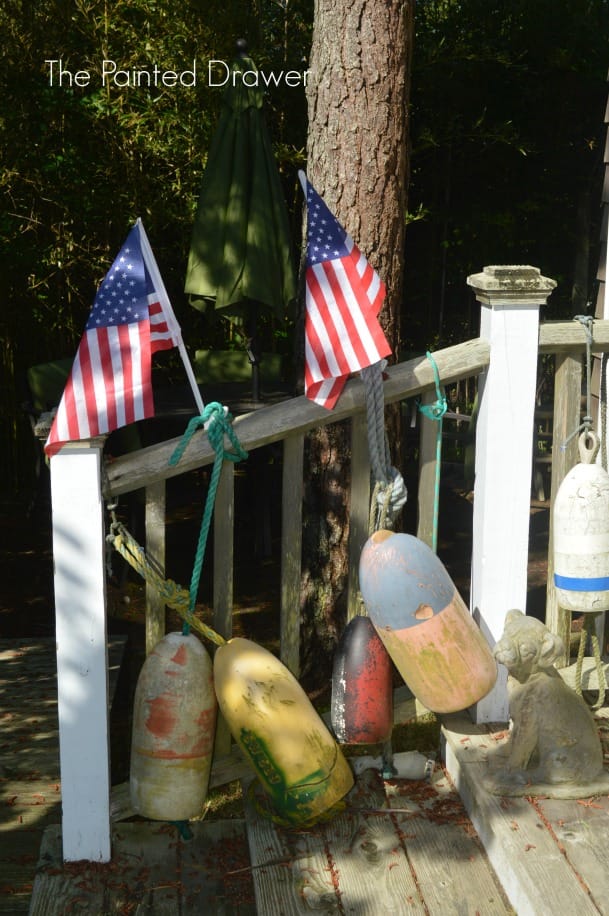 Related articles across the web