We're taking a relaxing break at my sister's beach house in Amagansett, NY. 
BTW, the only part about paint in this post is the little Adirondack chair below 🙂  I promise to start painting again soon!  Found at a sale, painted in Annie Sloan Greek Blue, it makes the perfect addition to my sister's beach house for her three year old!
My sister's house is a true Hampton's shingle style Dutch colonial gem surrounded with a wooden deck and pergola and (love!) hydrangeas.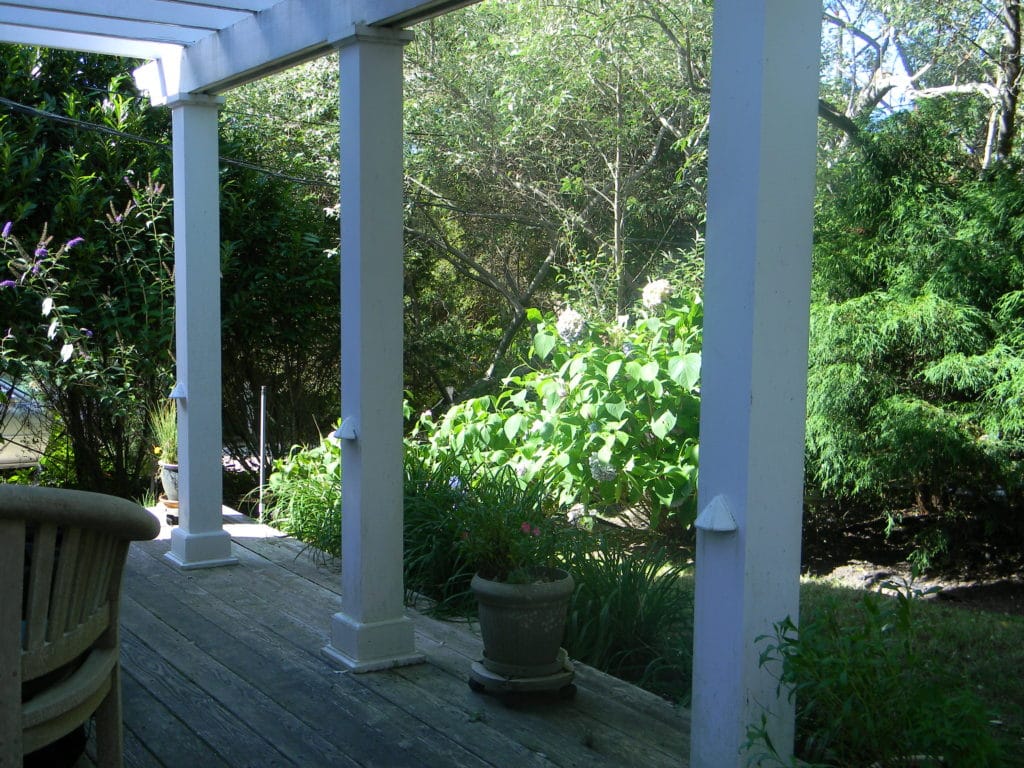 It's nestled amongst a small enclave of homes.  They are all gorgeous.
Some are large…
 While some are true beach cottages…
They all line the small, sweet lane that leads to the path to the beach.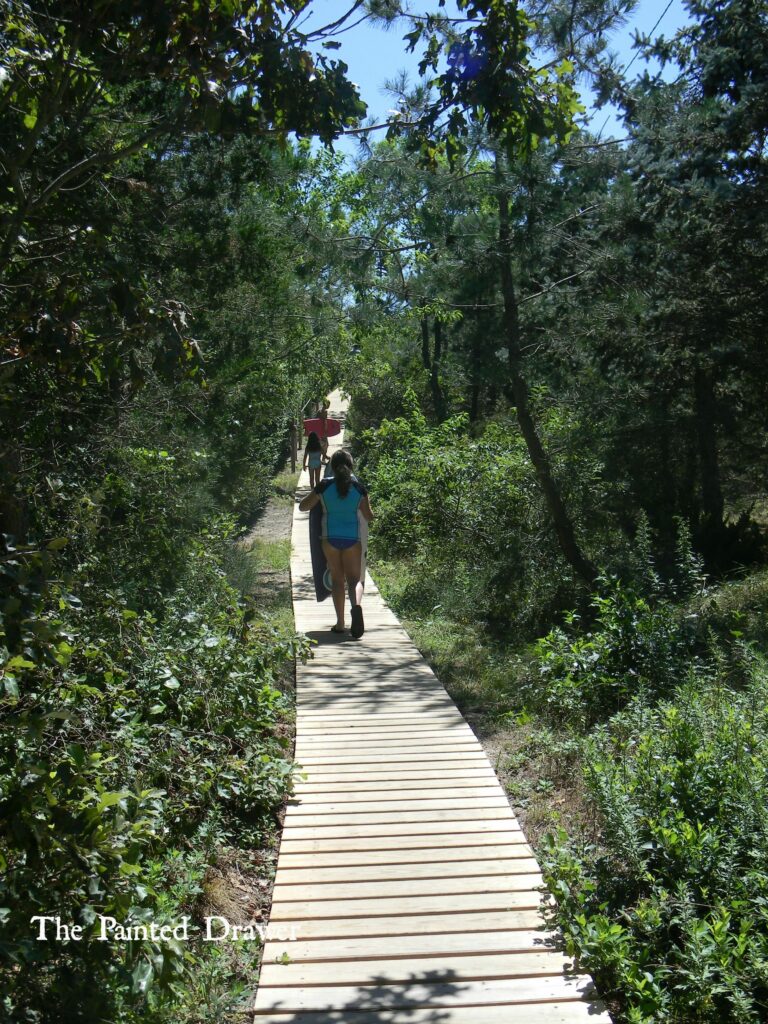 Ah, the beach! 
My favorite time of day on the beach is late afternoon.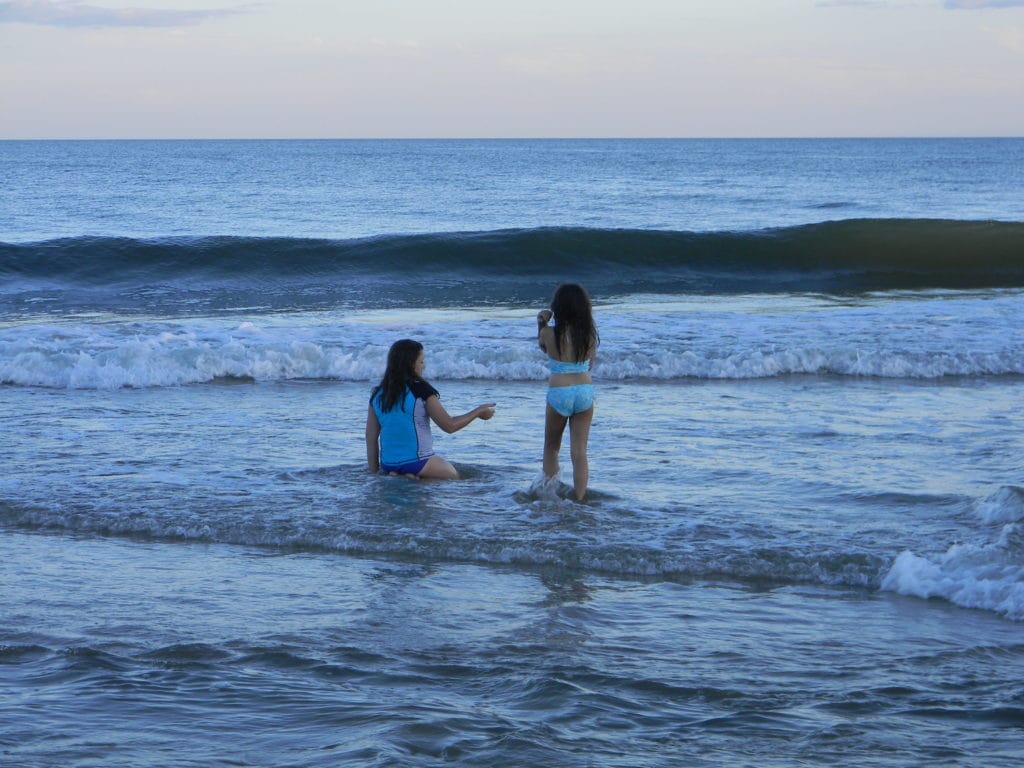 and Lucky's having a great time too!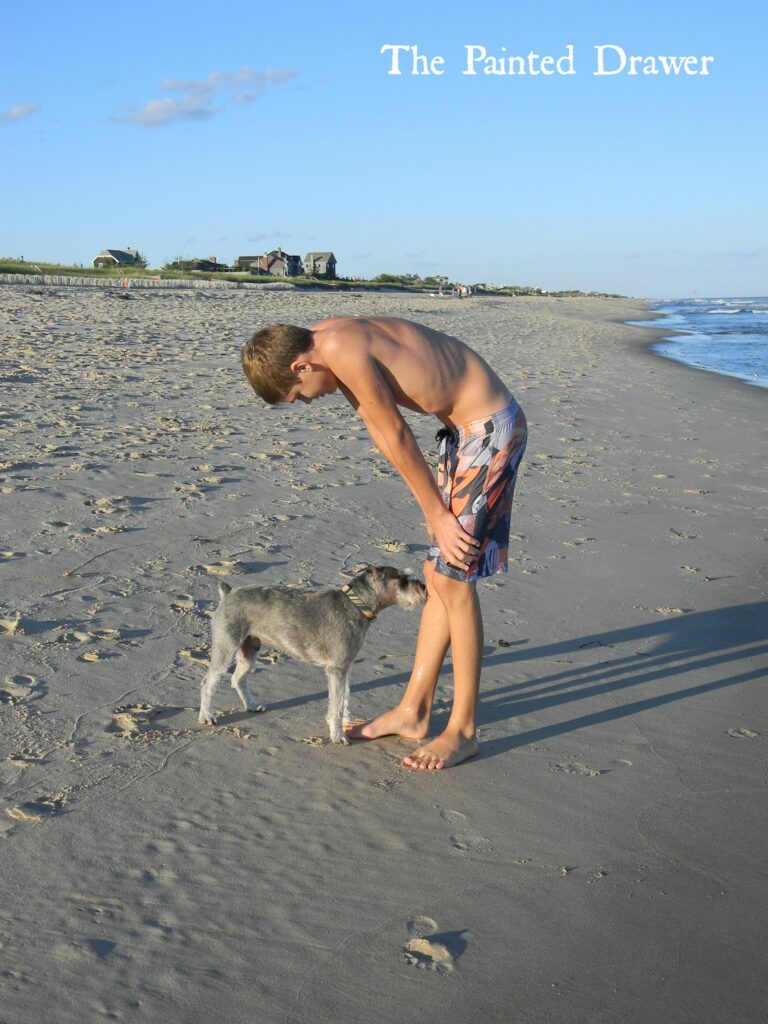 Back to reality soon with back-to-school shopping and someone's birthday party (hint, she's below!)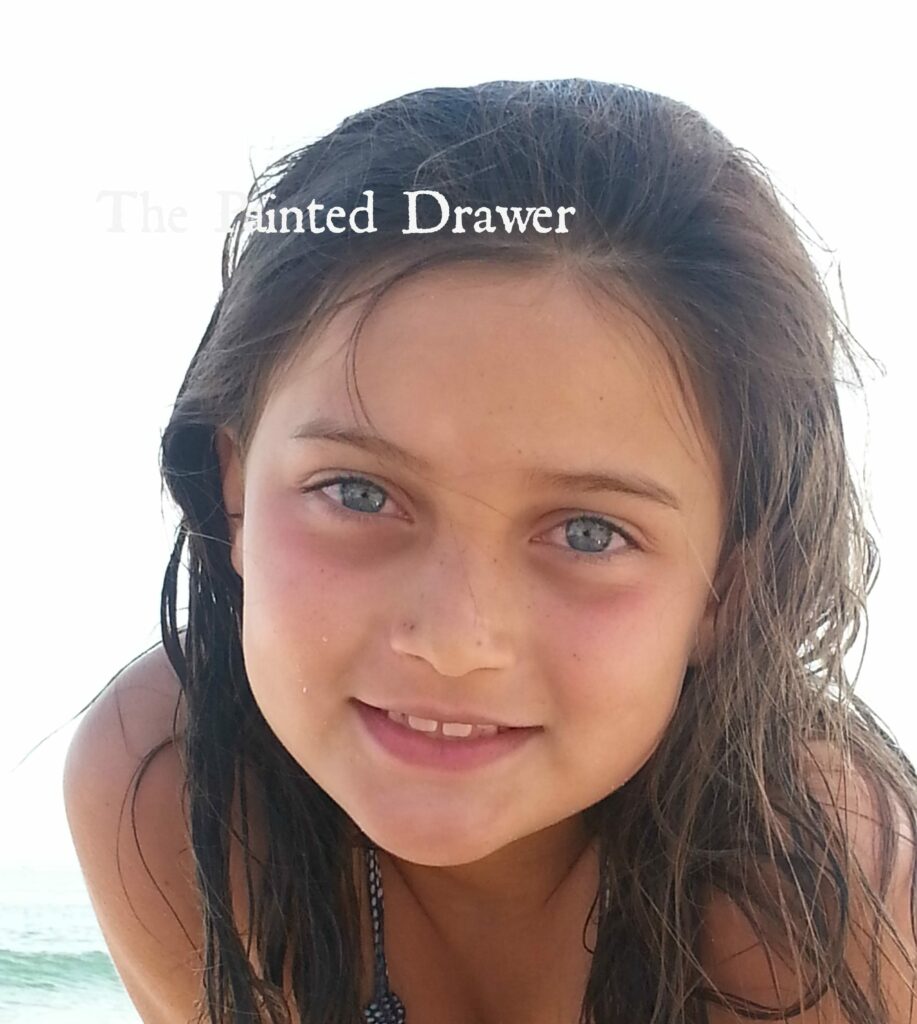 Can't wait to get back into my garage and paint!