I just love old shabby flower pots.  I even like to take newer ones and make them look aged with paint (see Creating French Flower Pots or Transforming Concrete Planters).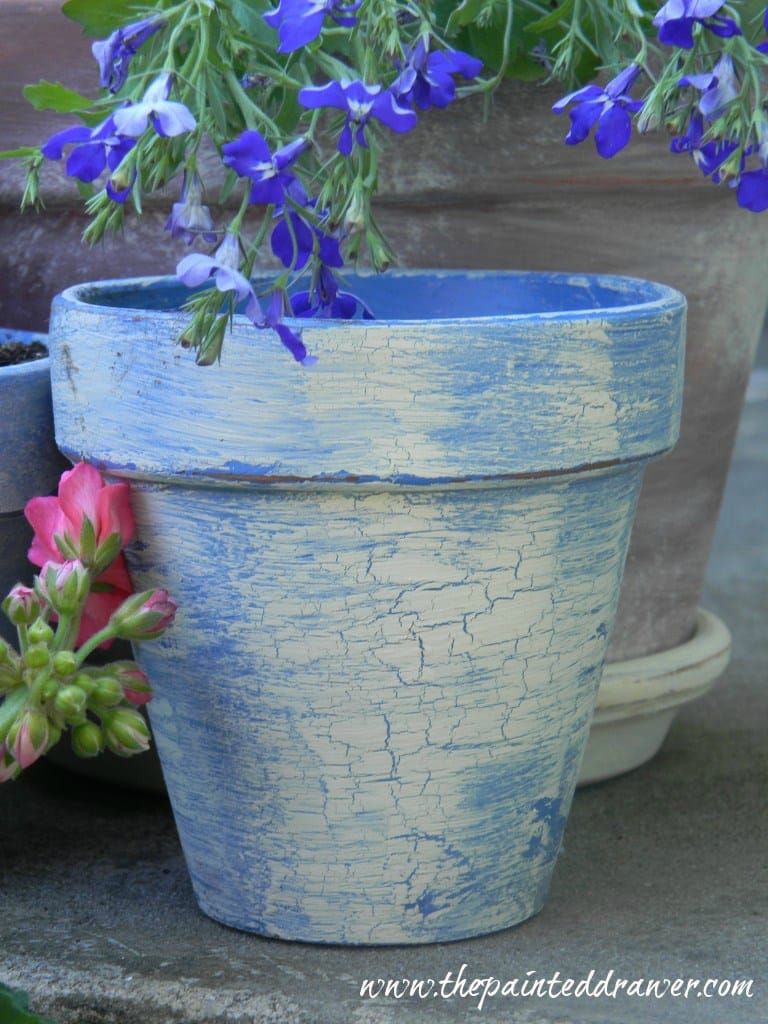 They did look good on my newly painted steps (Concrete Step Makeover).
Well, my flower pots are aging well but my steps desperately need another coat of paint.  They took a beating over the winter with our huge snow fall. That's a project for next week!
I had fun today planting my flower pots and thought to share a few pics.  Oh, and I found a great cushion for the Rush Seat Vintage Rocker. It was at World Market and amazingly is the perfect fit!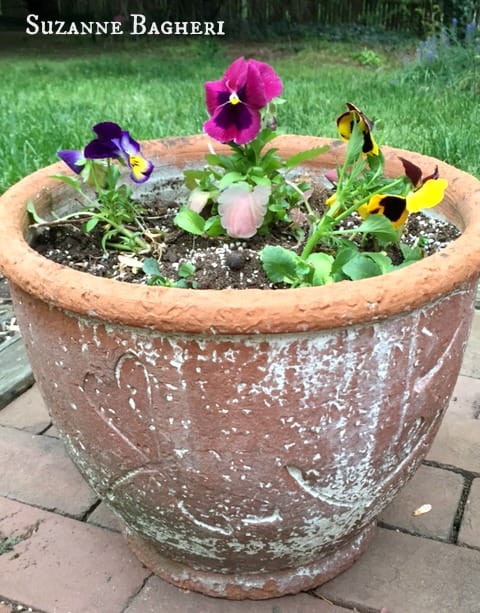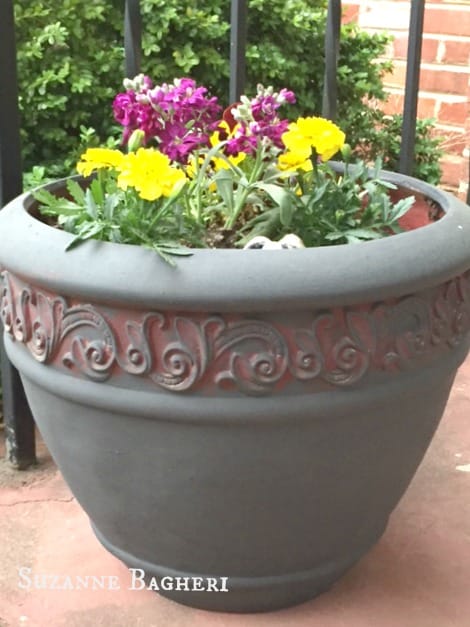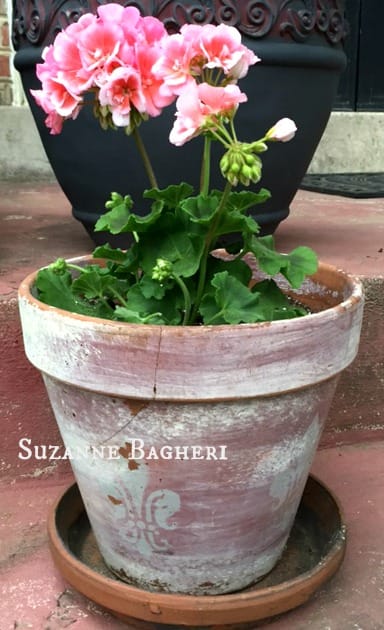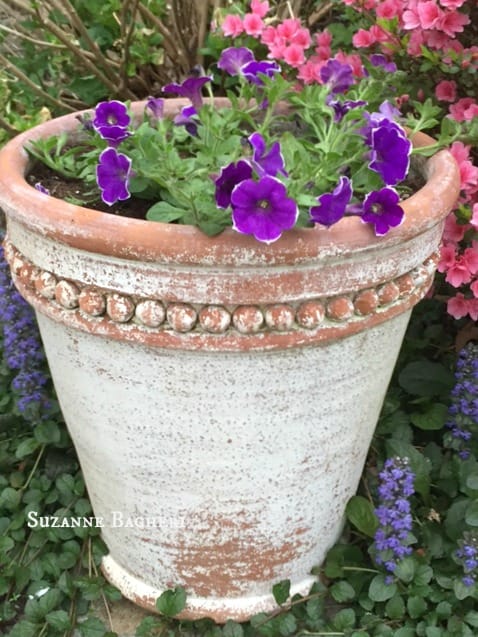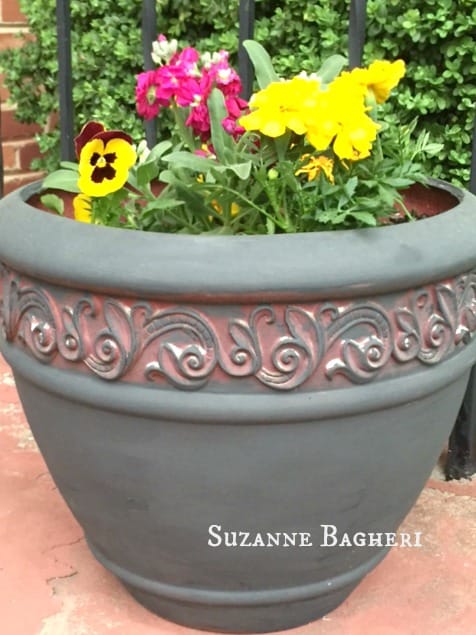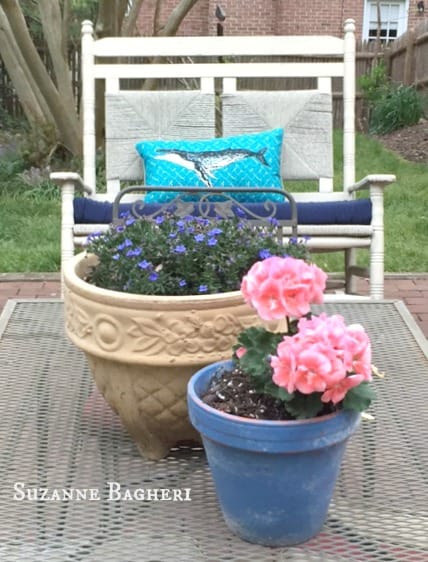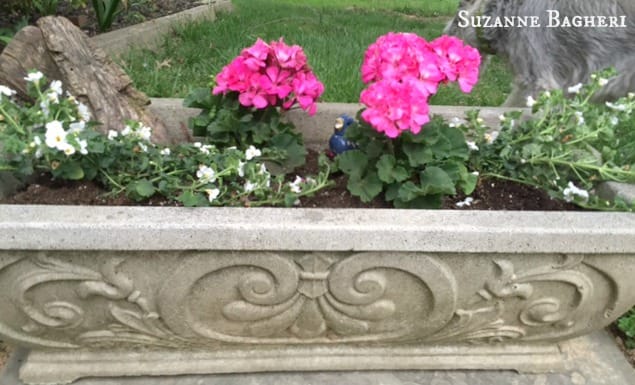 Have a wonderful weekend!
Related articles across the web