The weather this week has been glorious and it truly feels that spring is here!  I was thinking of a fun spring themed project and inspiration hit when I found this vintage basket at the thrift store – a Spring Basket Bulb Garden.  I actually found all three baskets below – score!
For my bulb garden, I chose the Easter basket with really neat colored rope woven around its center.  I decided to give the basket a whitewash and wipe it back for a soft look.  
I added plastic bags as a liner and then the potting soil.
I then popped in the spring bulbs – hyacinth and daffodils.  They should be blooming soon and the hyacinth will smell heavenly.  When done, I can plant them in my garden. A sweet spring, Easter basket bulb garden!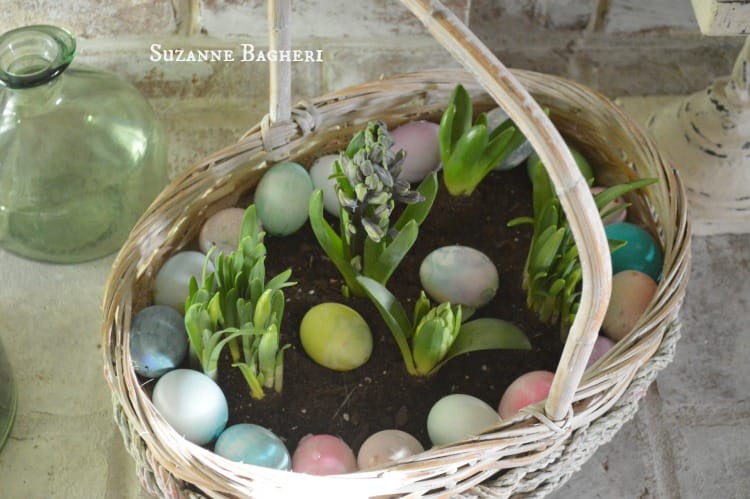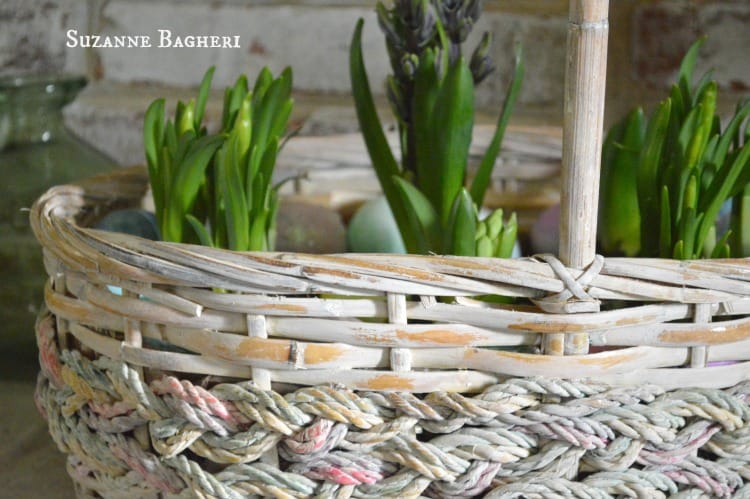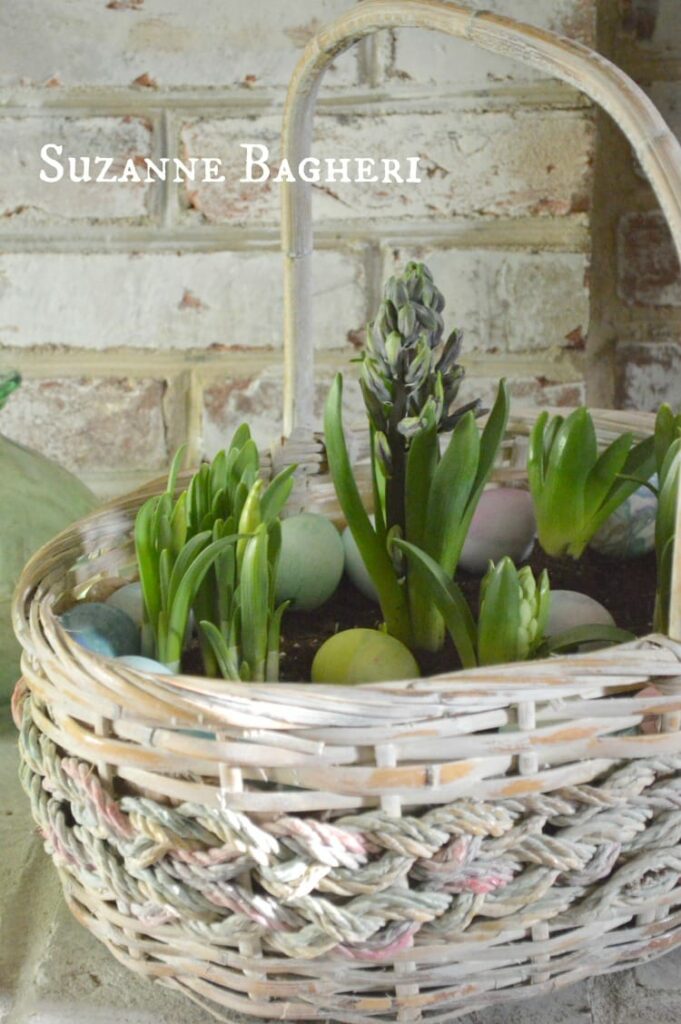 Have a fantastic weekend, everyone!  If you have a project to share, please link it to the Friday's Furniture Fix Link Party 🙂