Reading your comments on yesterday's post on negativity made me smile, laugh and honestly tear up and I am so grateful to everyone who took the time to comment.  It was amazing!
THANK YOU!
This is me smiling from ear to ear about to embark on another paint project in my happy place (the garage)!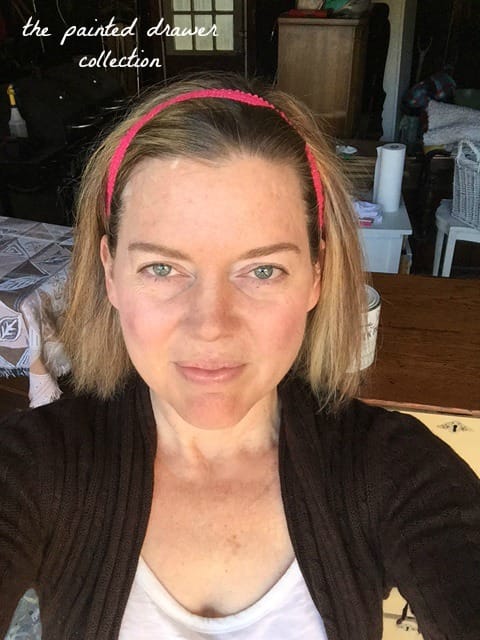 I promise to be back tomorrow posting about what we all want to read – a paint transformation!  I needed two matching lamps for my living room to go on either side of my sofa.  I went out today and found this pair of 1940's era lamps.  Great to find an actual pair and I love the shape.  They were $3.50 each.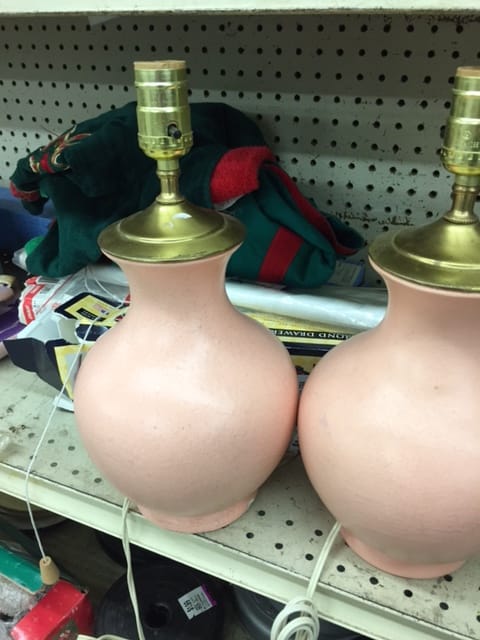 I promise the pink is not here to stay 🙂