A great look on painted furniture is stenciling.  Done right, it can look amazing.  Done wrong, it can look well, hokey.
A good tip is to make sure both the stencil pattern size and the stencil design fit the piece.  To create a shabby chic look, lightly sand the stenciling after done.  For a modern look choose a strong, bold pattern and color.
A small, delicate pattern is perfect for a more feminine piece.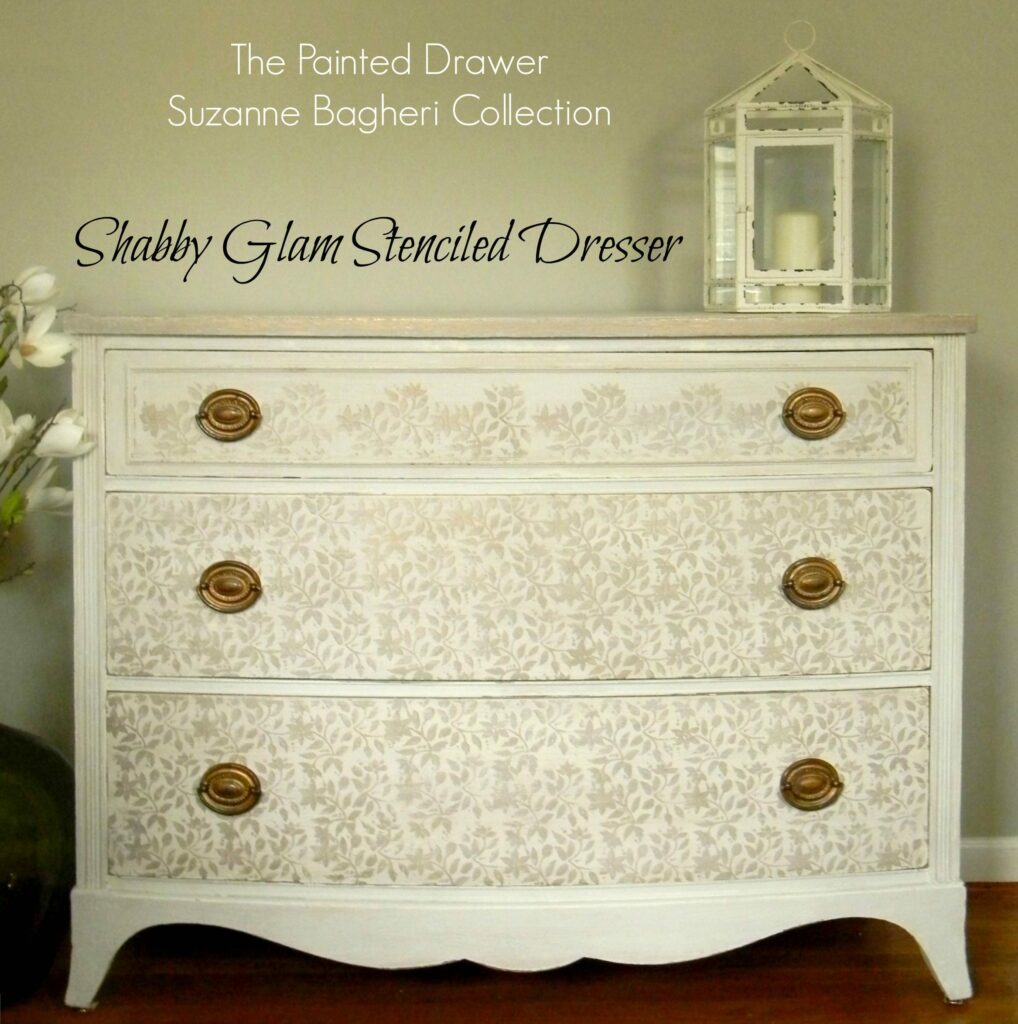 A  simple pattern placed inside a cabinet can give it just the right amount of pizazz. 
A soft, small stencil can add subtle detail around a drawer pull.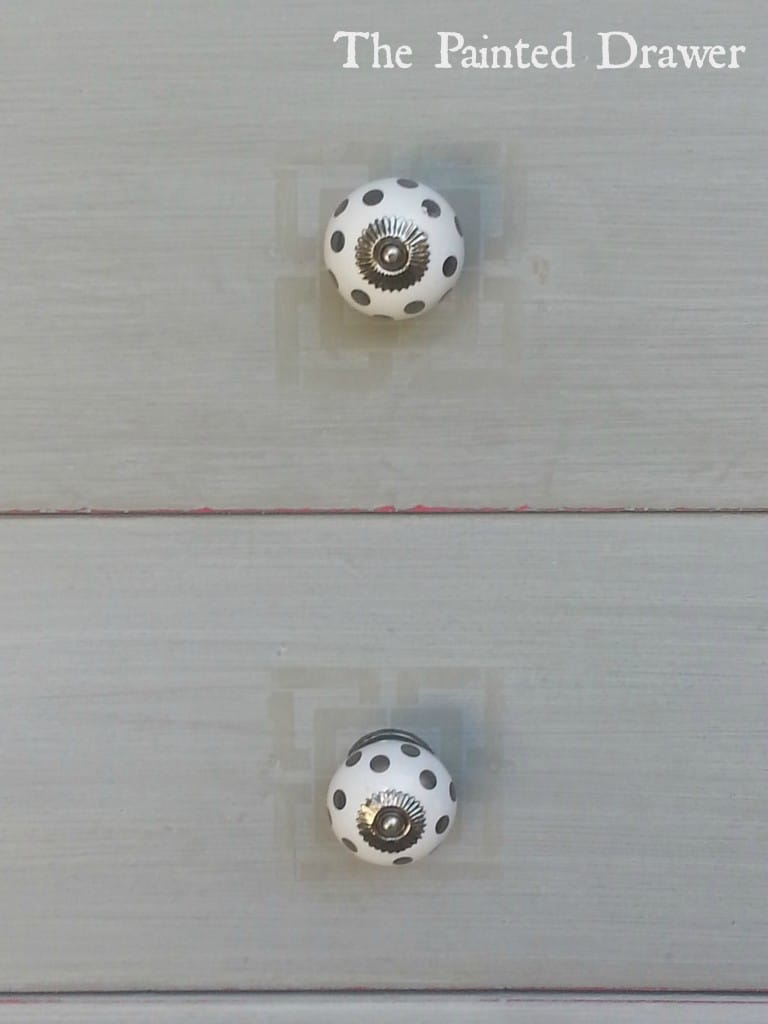 The easiest way to stencil drawer fronts is to take each drawer out of the dresser.  Line them up on the ground (in the same order they would be in the dresser) with the drawer fronts facing up.  Then take the stencil and work from top to bottom, keeping the stencil pattern lined up over the gap between the drawers as you work your way down over each front.  This will keep the pattern even and when you place the drawers back inside the piece, the pattern will look seamless.
I also stenciled my daughter, Ella's bedroom walls.  For walls, use a large stencil and start in the middle top of the wall and work your way outside.  Use the stencil glue to adhere it to the wall as you move along.  It is (very) time consuming but looks great when finished.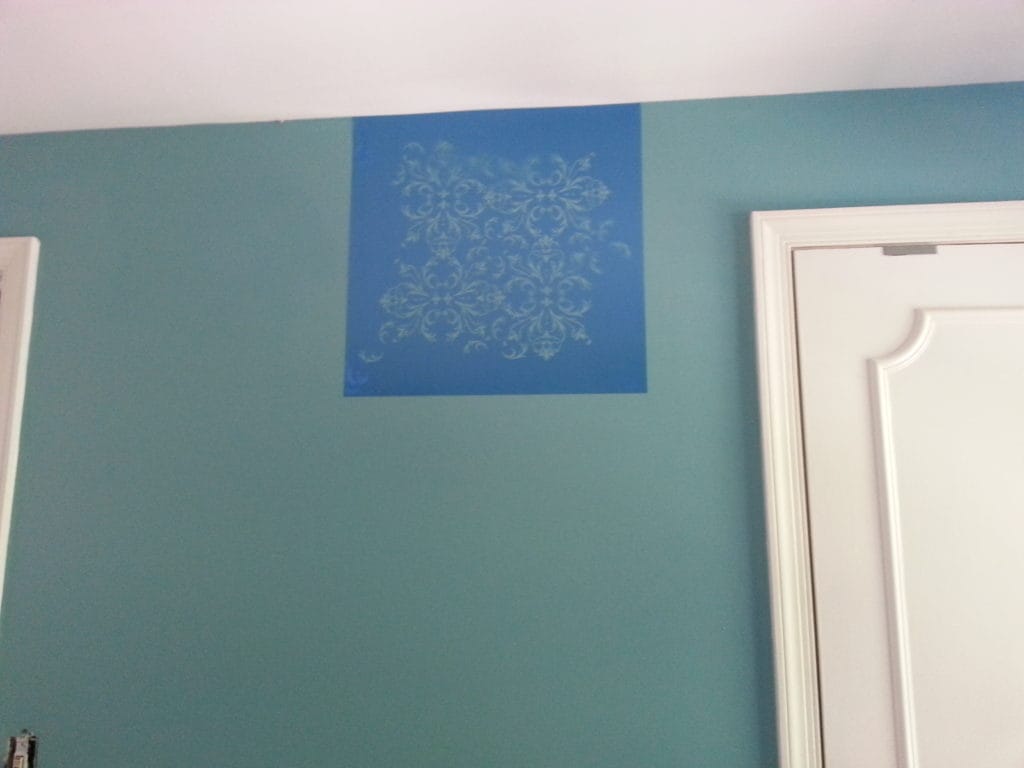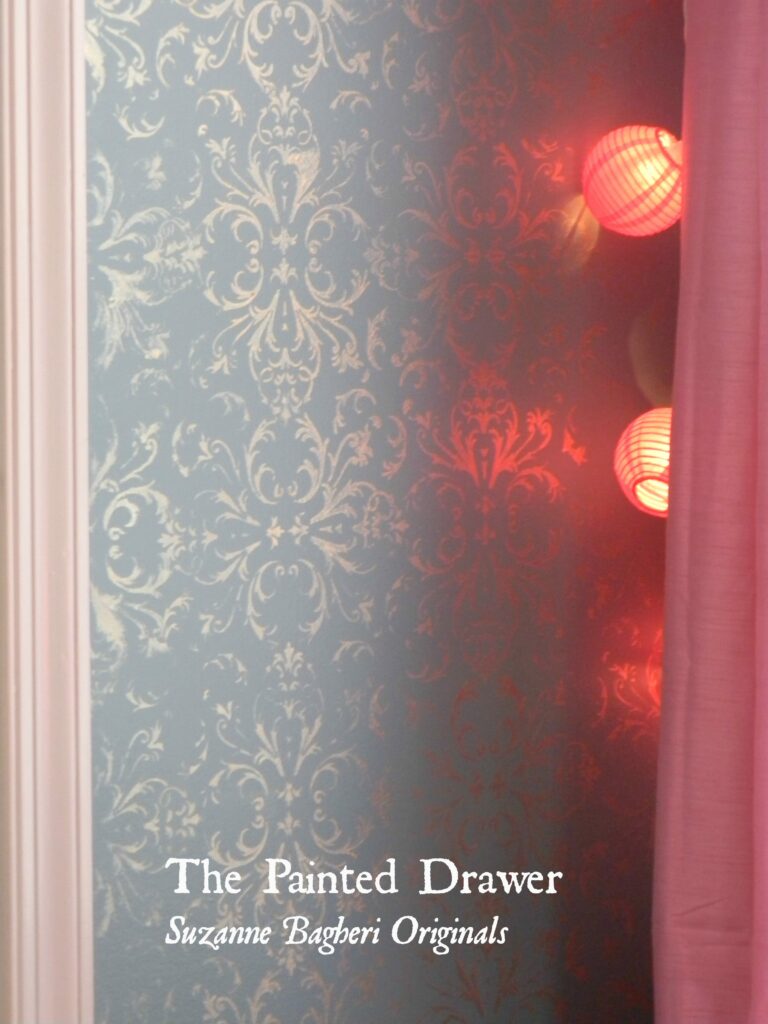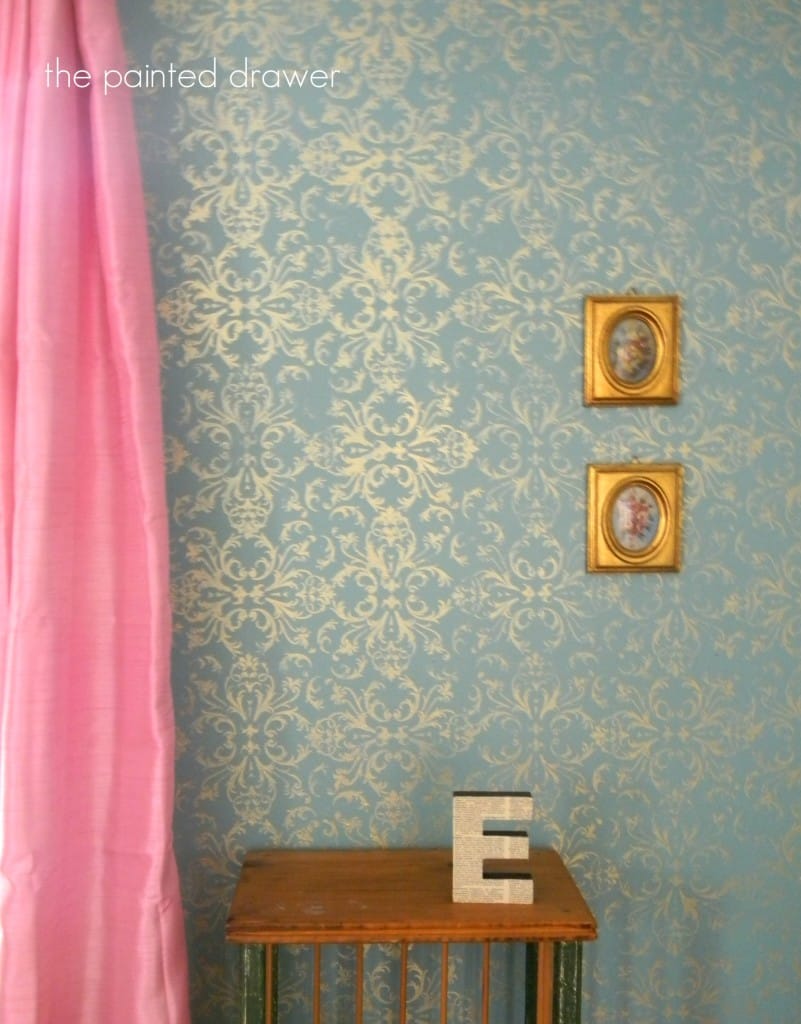 I suggest a smaller room to start (say a powder room).  It gives the look of wallpaper with paint.  If you look on Pinterest, you can find tons of ideas for stenciled walls.  From modern to traditional, they all look great!  The look of wallpaper without the actual commitment that wallpaper requires.
Have a great weekend!