I just lucked into this little vintage bedroom set.  It is a great size and very sturdy.  Dovetailed drawers, wheels on the feet, clean lines…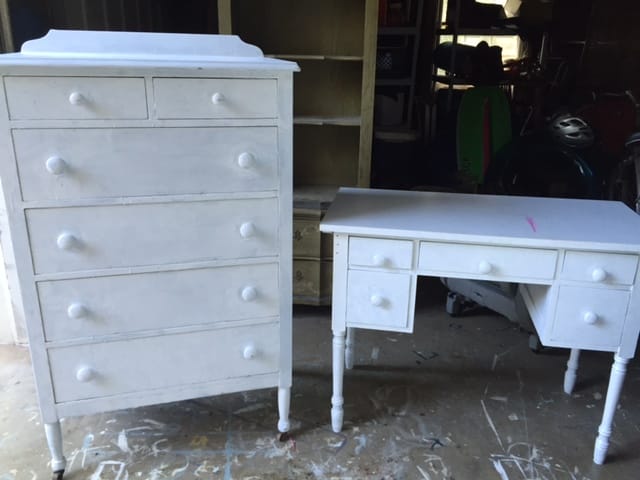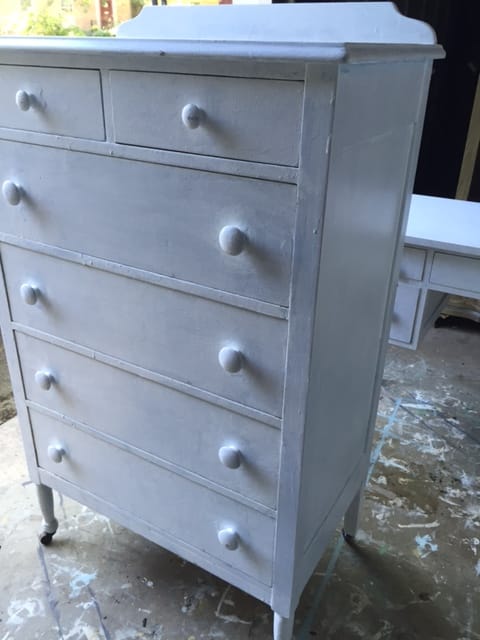 Well, they would have been clean if someone hadn't decided to try their hand at painting them.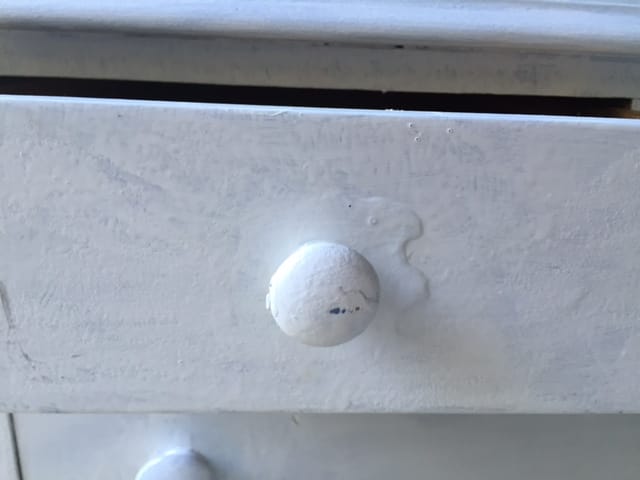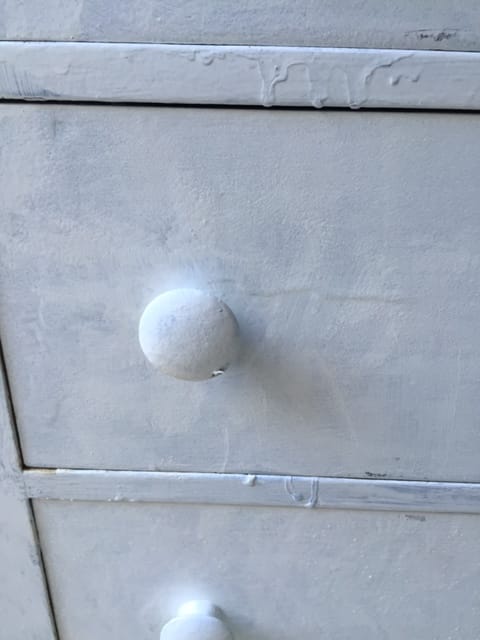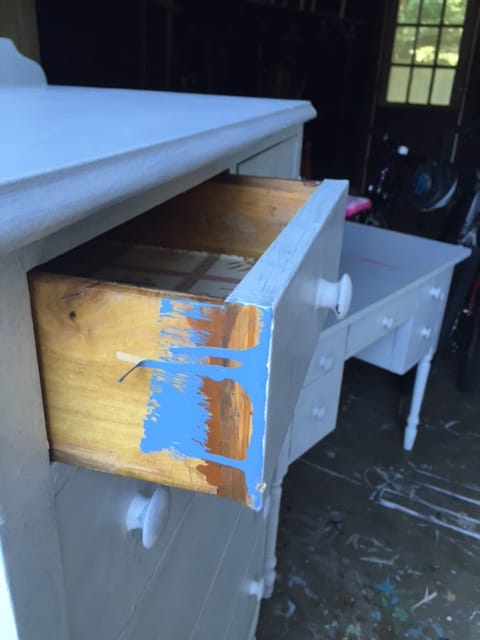 It is always so much harder fixing another person's work than it is starting from scratch.  Sigh!