I love painted paneling.  All of my homes have been older in years and each has had old dark wood paneling in at least one room.  Painting it is the easiest trick to create an almost cottage feel and eradicate the 70's vibe.
Our family room had dark paneling on top of the mantel.  When I whitewashed my brick, I painted the paneling in an off-white color.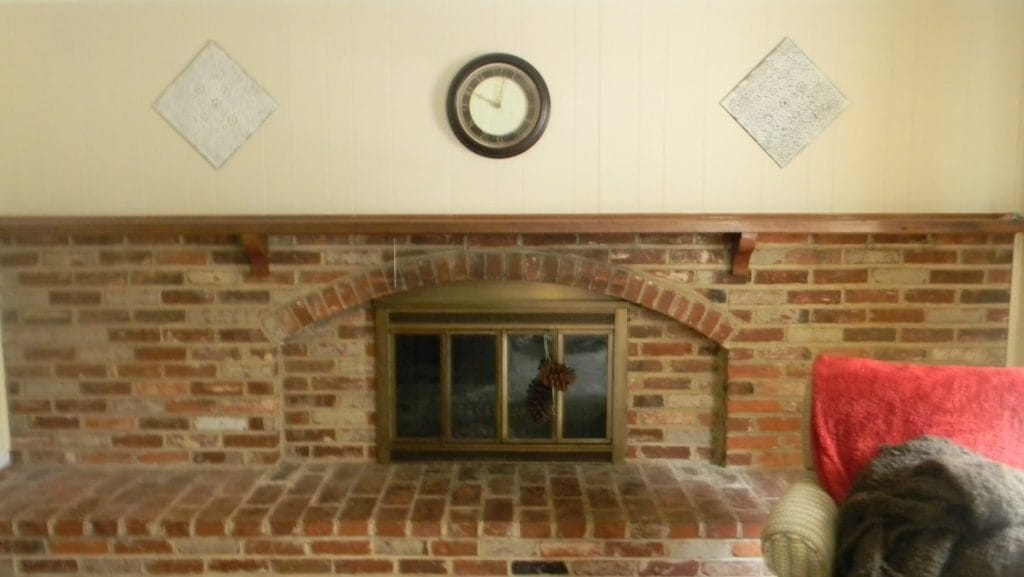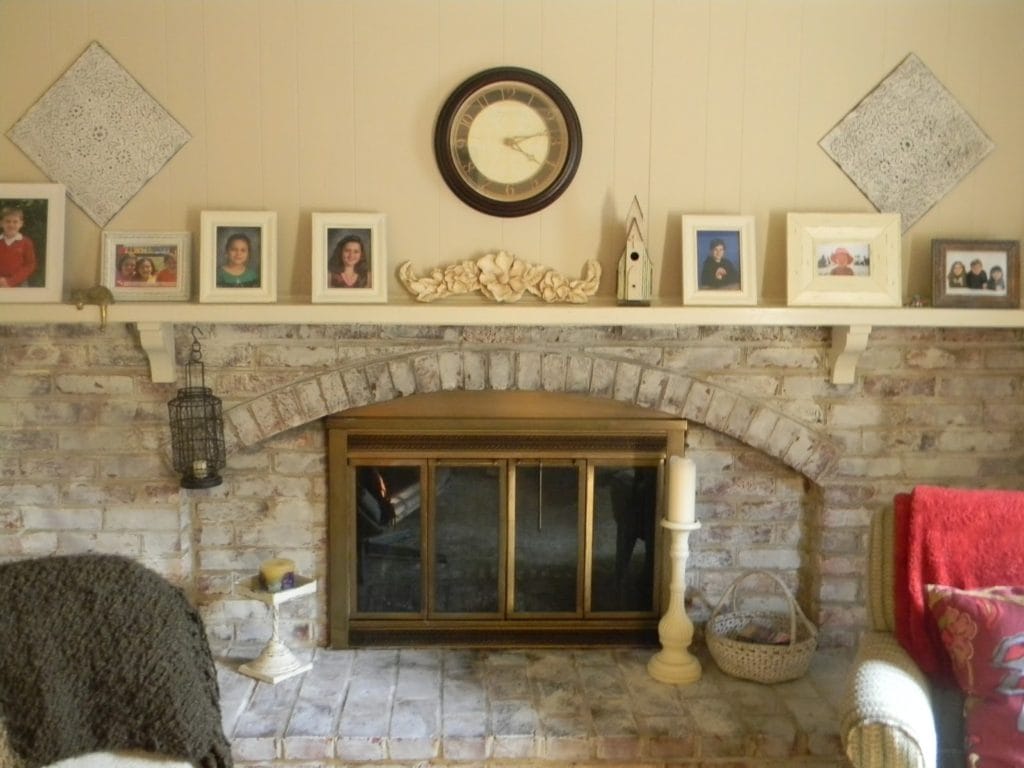 I recently painted the room in Benjamin Moore Passion Fruit and the creamy white just doesn't look great against it.  Last week, I took out my brush and applied a coat of General Finishes Persian Blue milk paint on the paneling and love it.  The color goes well with my whitewashed brick and looks great from the kitchen.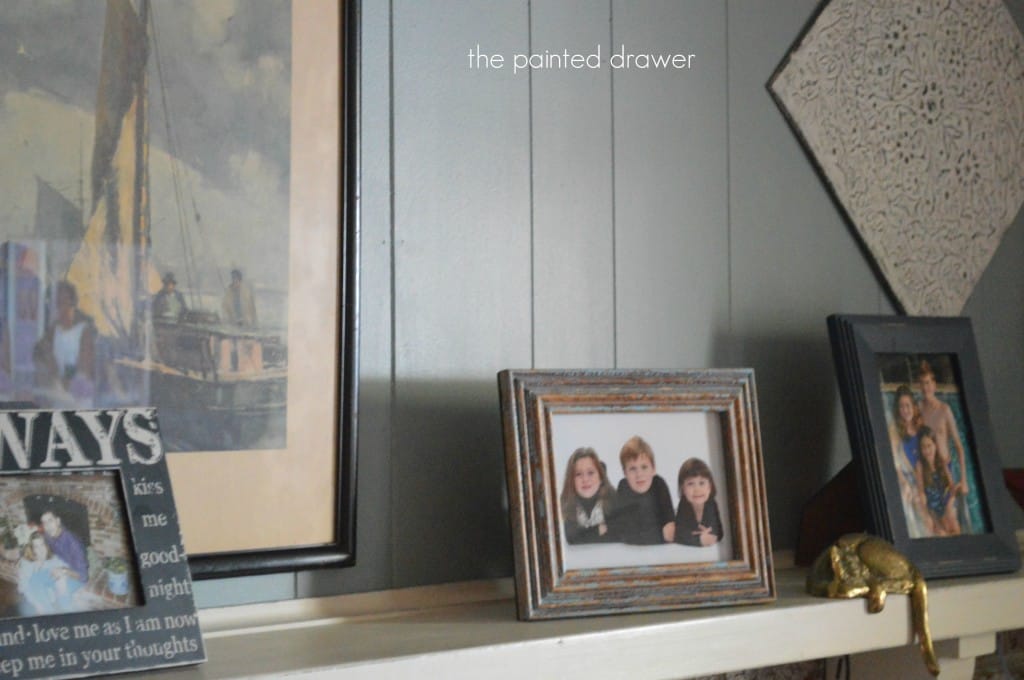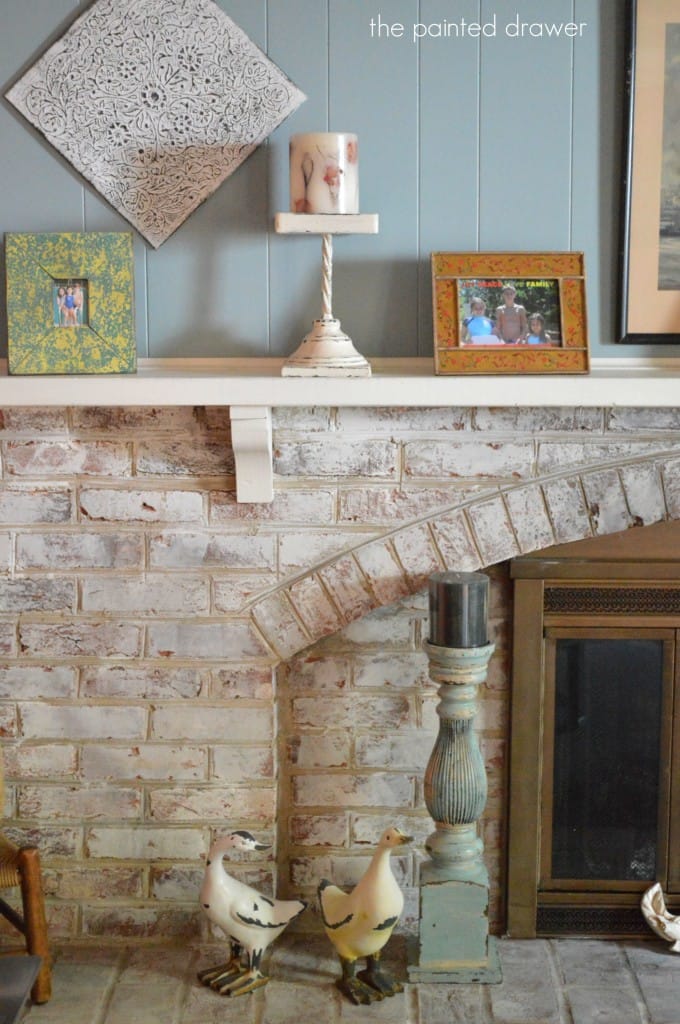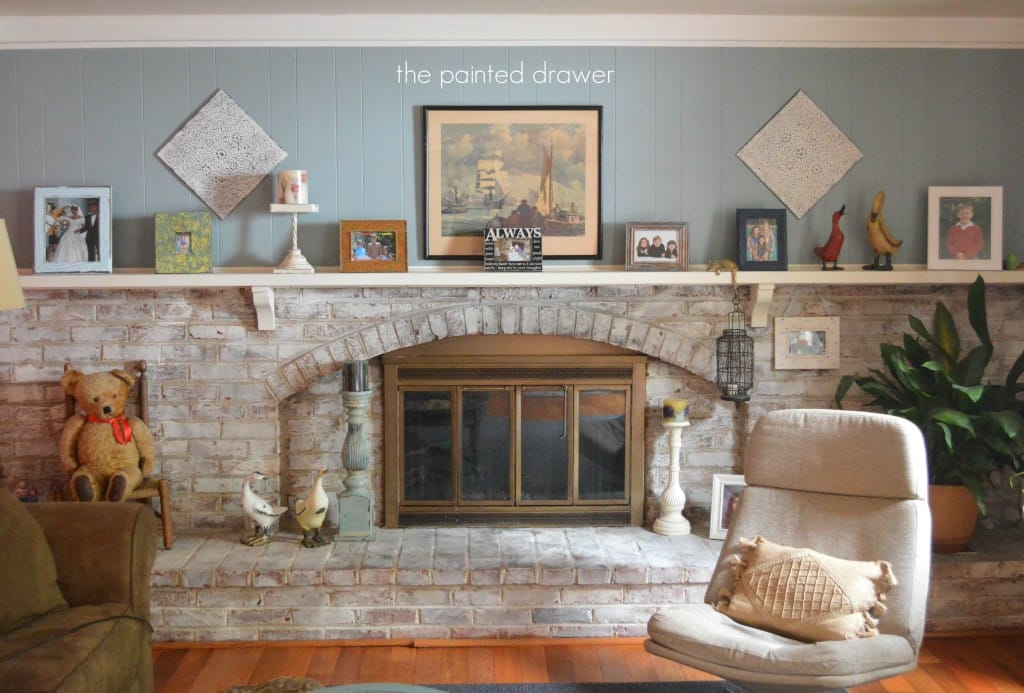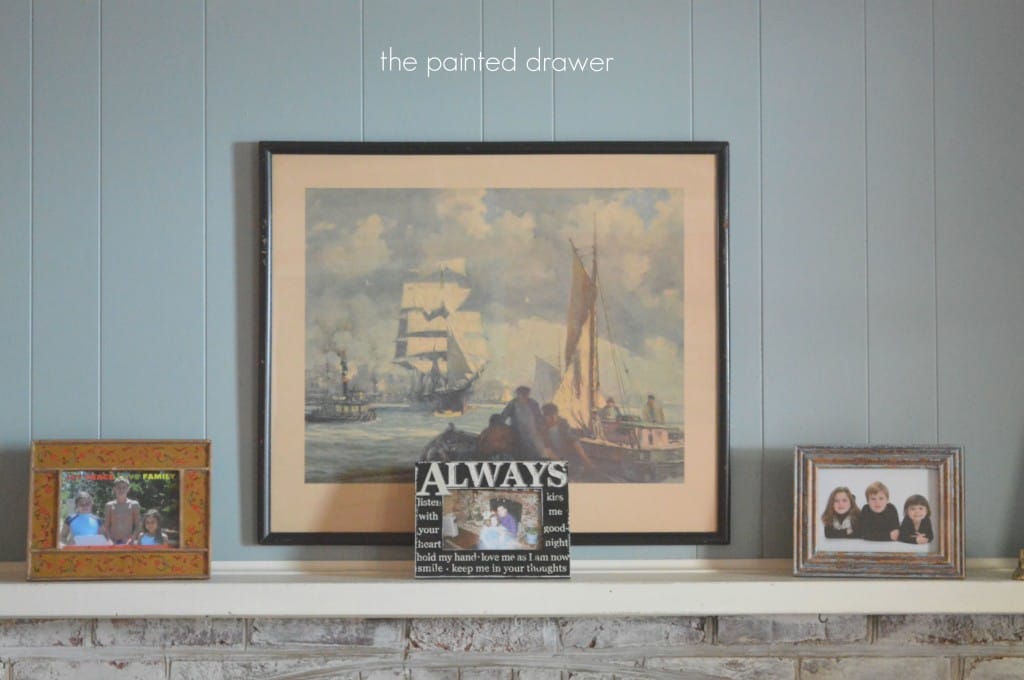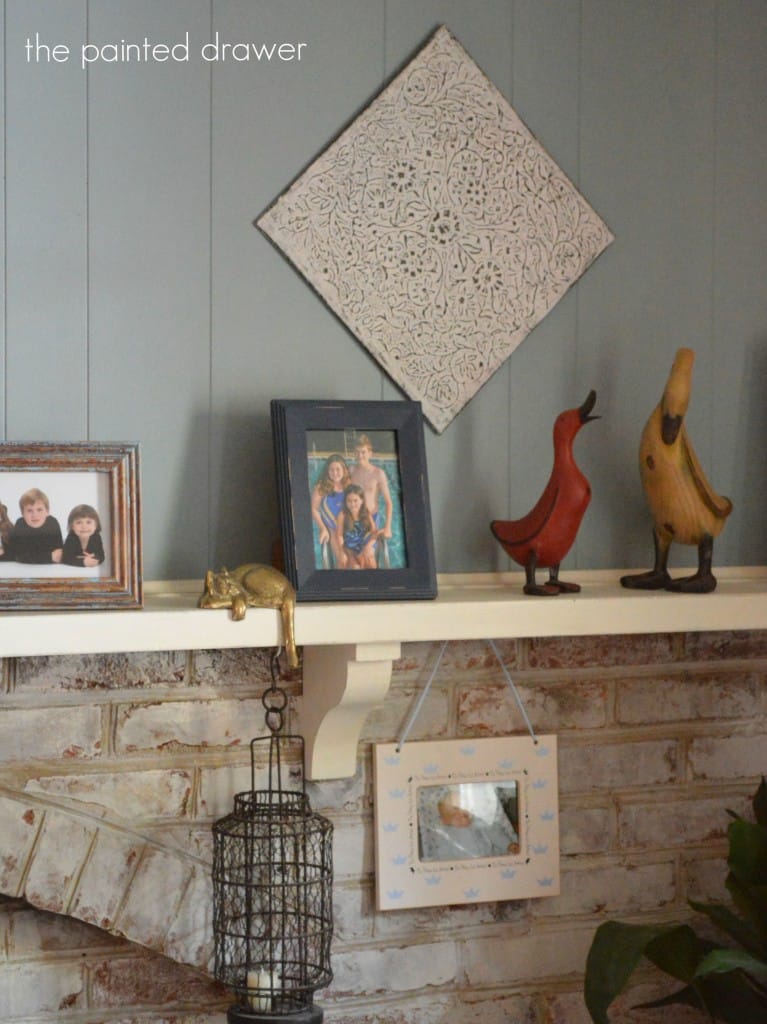 However, it makes for a pretty bright transition with the bright Passion Fruit walls (that I only just painted!).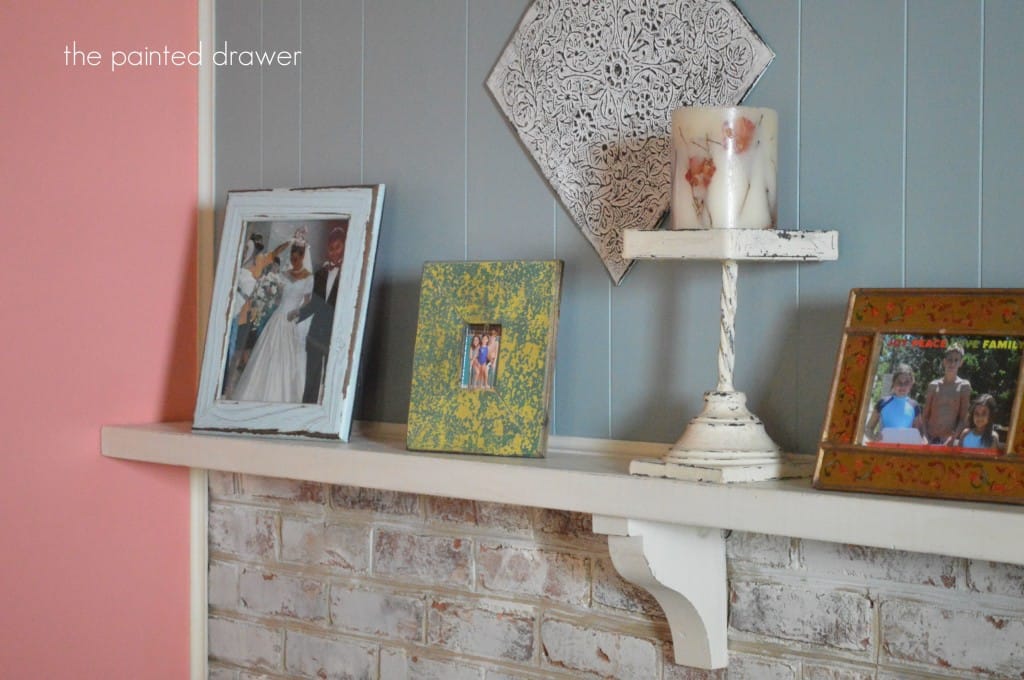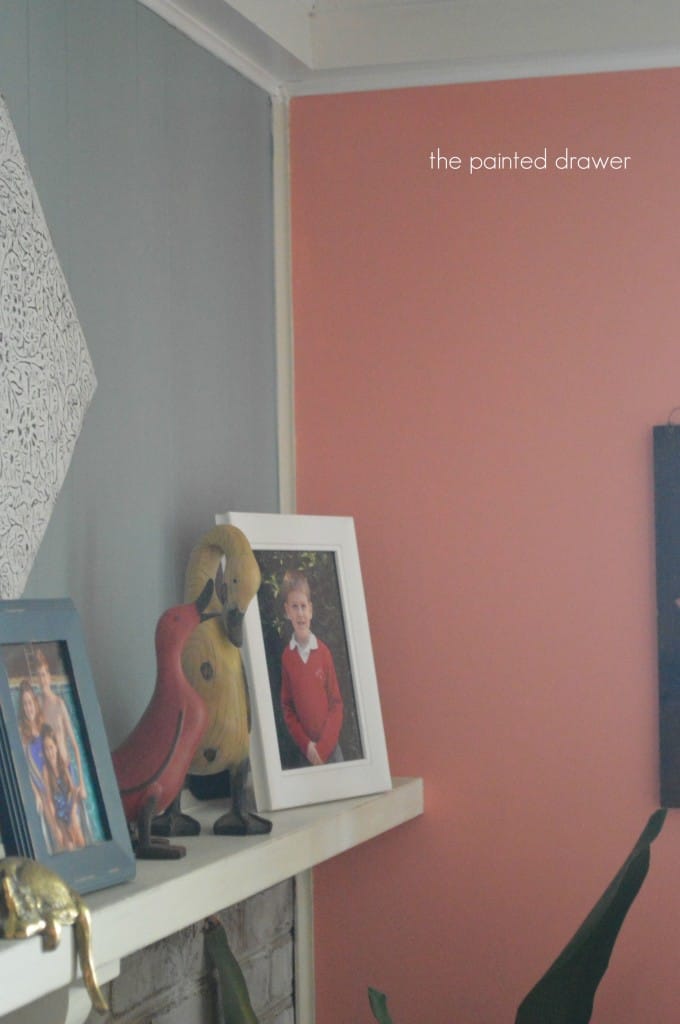 Should I paint the whole room again in the blue?  Any thoughts?