I get a lot of compliments on the curtains in my living room – thank you!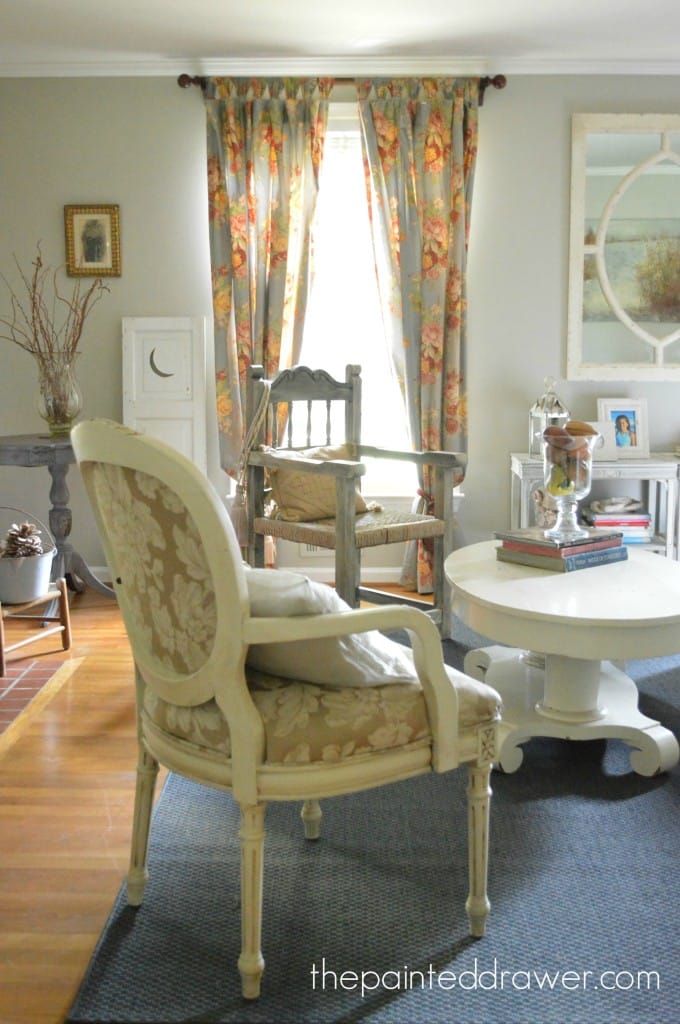 I first wrote about my thrift store curtains when I found them in 2013.  They are obviously made to order (not store bought) and are lined.  They are faded in places, which I love, and are a gorgeous fabric.  The best part?  They were only $3.79 per panel and I scooped up all of them.  8 panels in total – score!  I put them in both my living and dining rooms.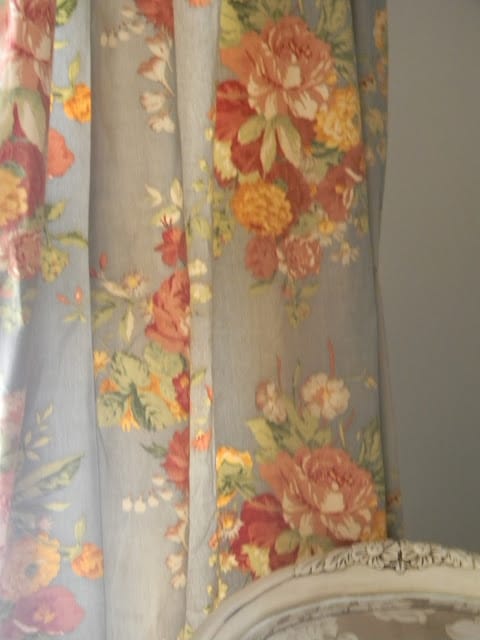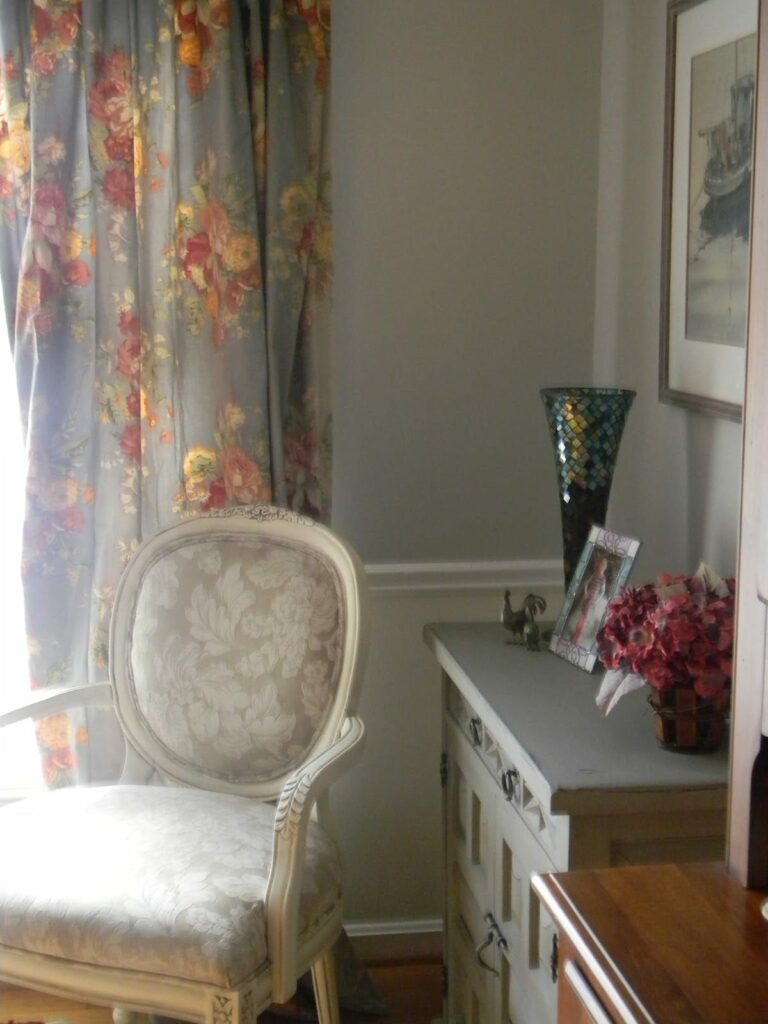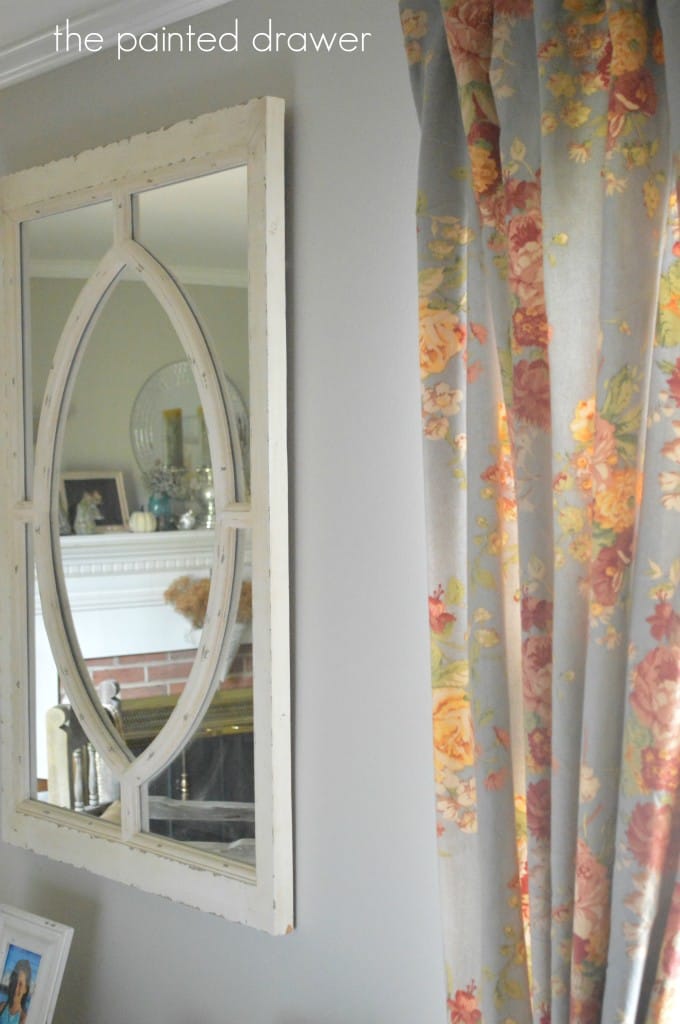 I tend to change the curtains in my home like other people change their bed sheets, so buying mine from a thrift store makes sense. The only way I can keep the curtain obsession going is to find them very inexpensively.  I need to be able to take them down guilt free!
It is impossible to follow my insanity.
The thrift store curtains (above) were taken down in my dining room for a blue HomeGoods pair (below).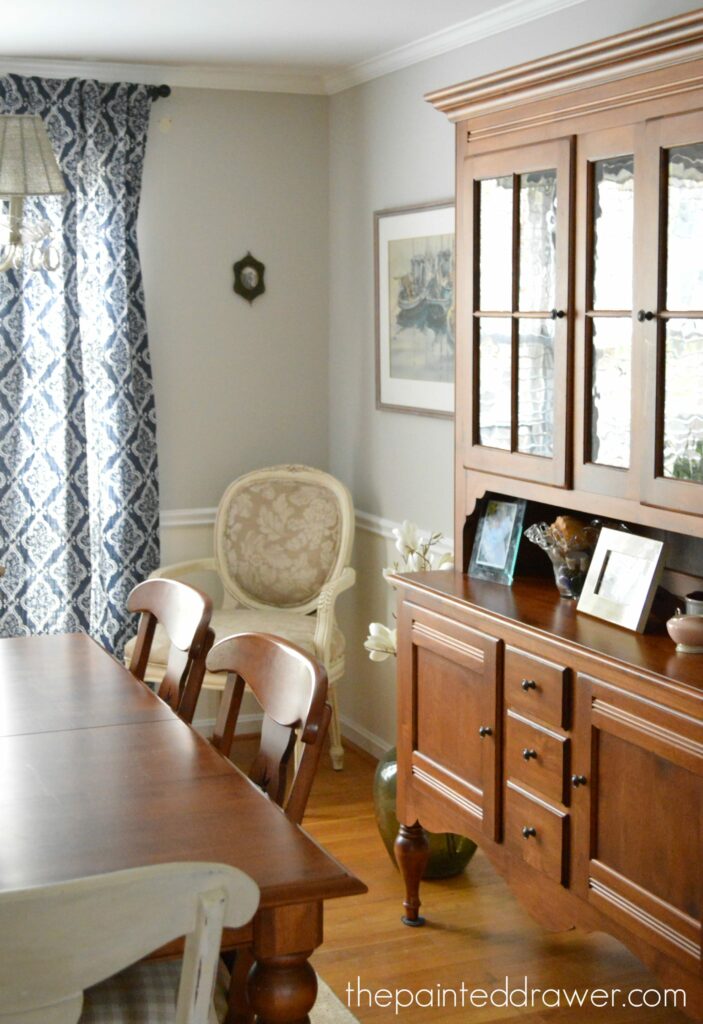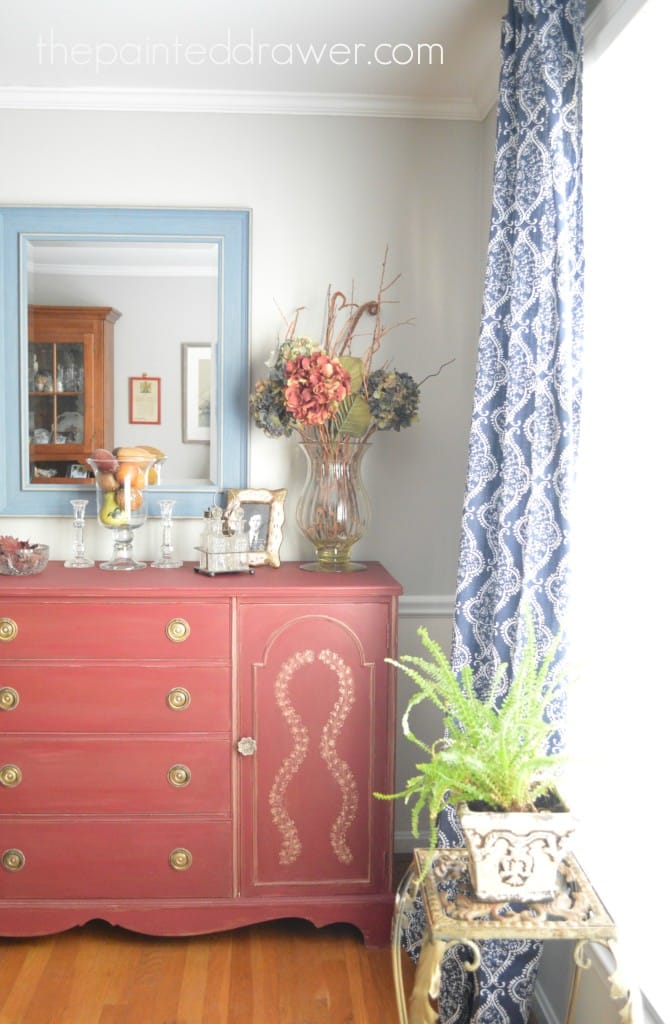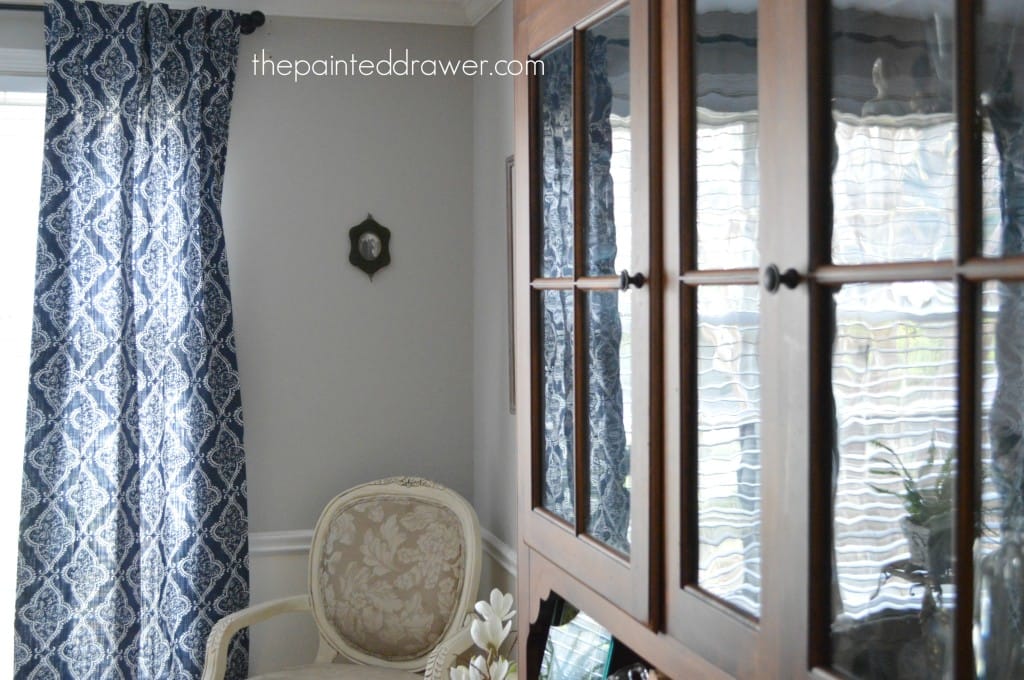 Last weekend, I changed the blue HomeGoods pair to the Ikea sheers ($3.00 per pair below) from my living room.  Last winter, the Ikea sheers had replaced my thrift store curtains in that room.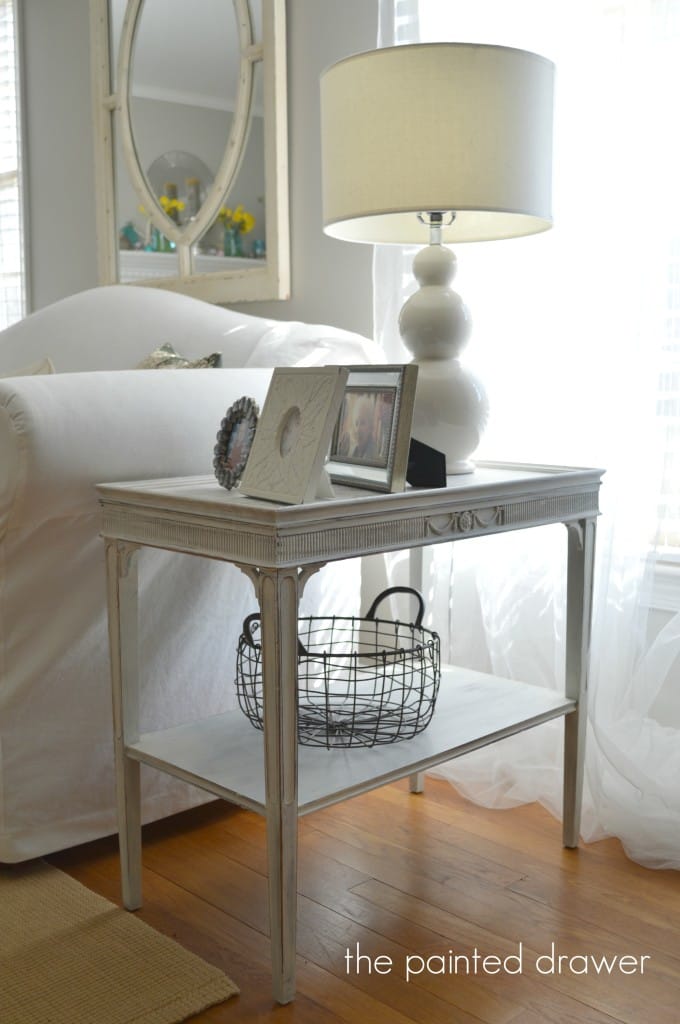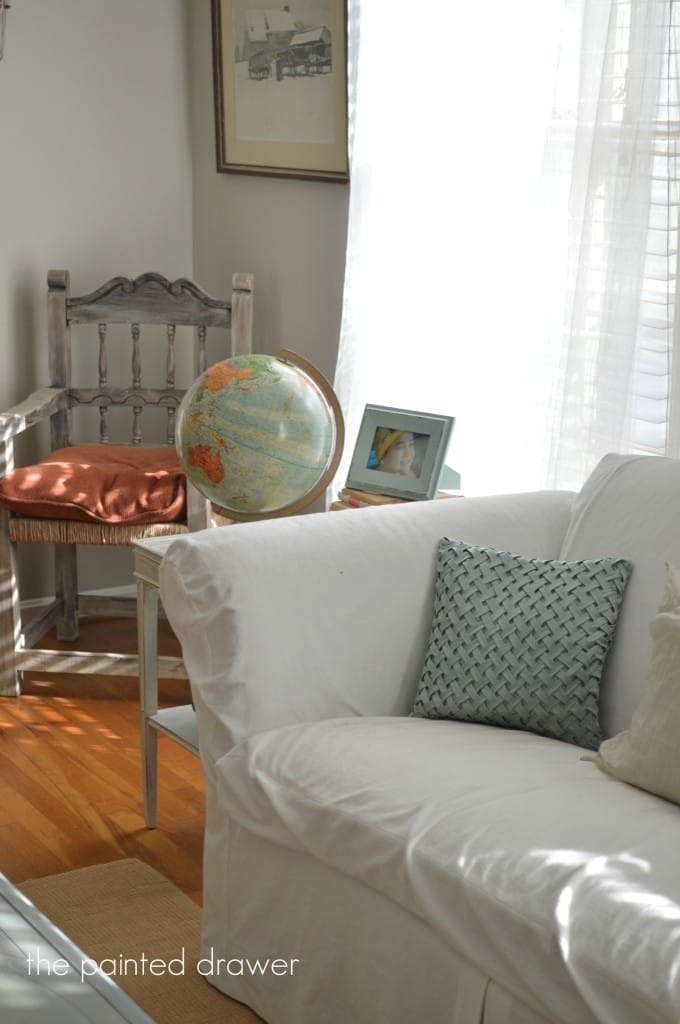 This is like a terrible word problem.  If my original thrift store dining room curtains were changed to blue curtains and then those were changed to the sheers from the living room that had replaced the other thrift store curtains, what are in the living room now?  Answer – blinds.
I'm done with curtains (for at least a week) 😉
Stop the madness!