I found this great empire coffee table at a thrift store a few years ago.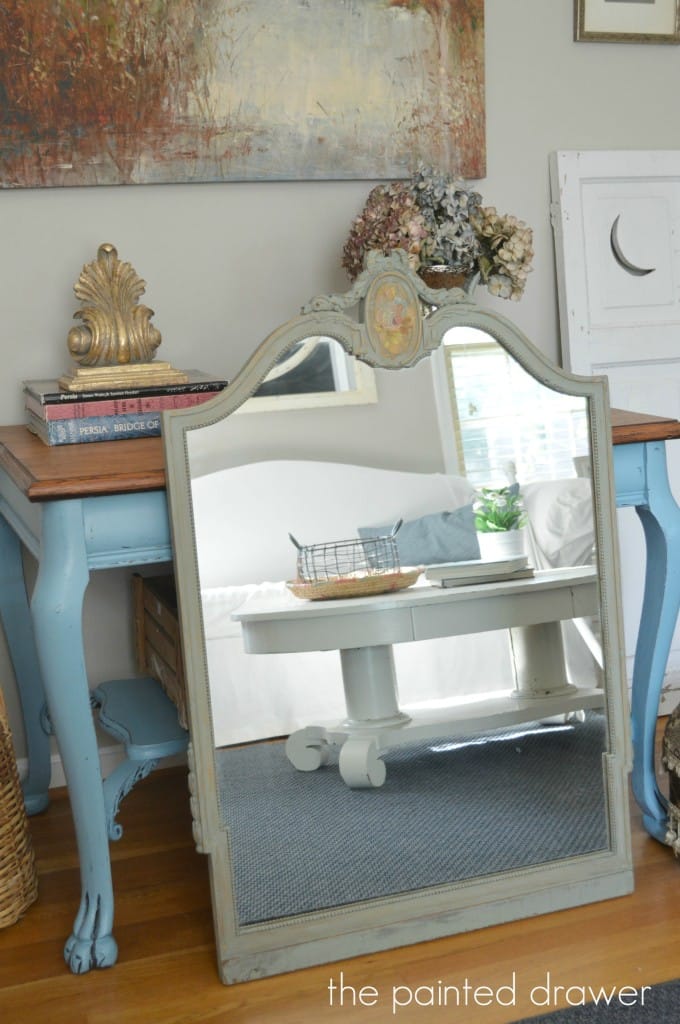 It was not in the best shape and pretty rickety but I didn't care.  I added a bit of glue and put it in my living room and loved it.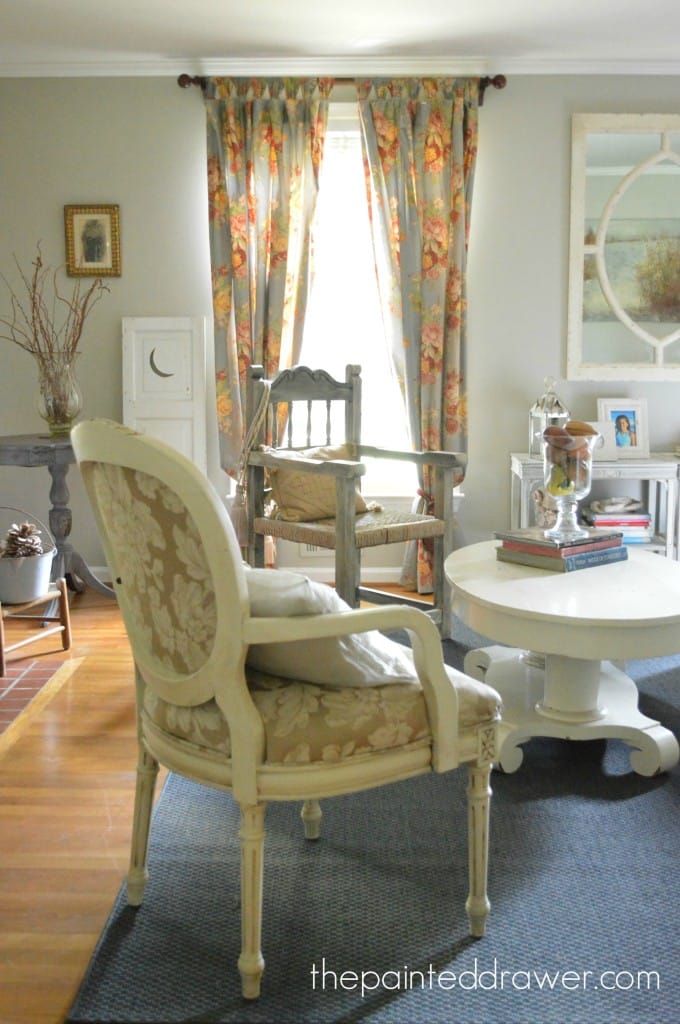 And then I sat on it.
Yes, I did.  Not one of my kids (in particular my 16 year old son who just happened to be walking down the stairs last week when the banister fell off the wall).  No, it was I who sat on the already shaky, old table and broke it.  This time it was not "glueable".  It went into the depths of my garage where it stayed for a year.
Over the weekend, I very carefully took it apart bit by bit and figured out how it was constructed.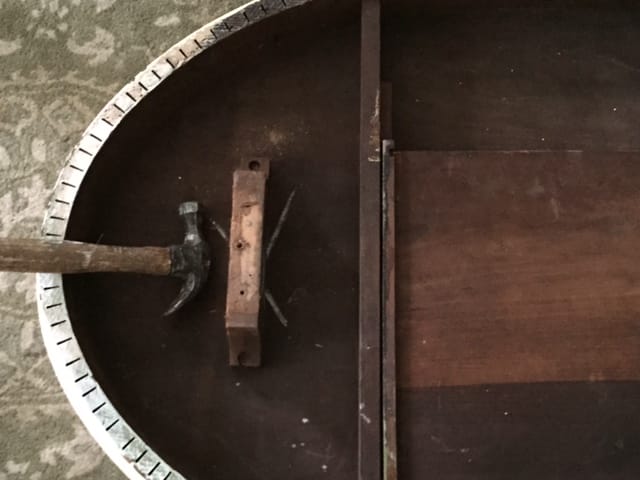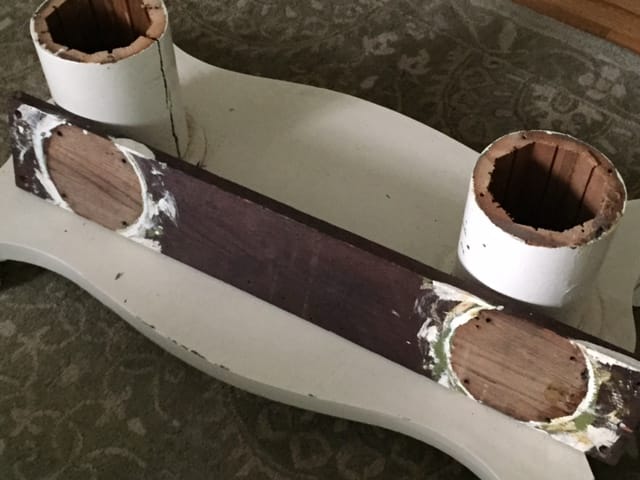 I then pieced it back together and made sure the screws were in tight and everything was secure.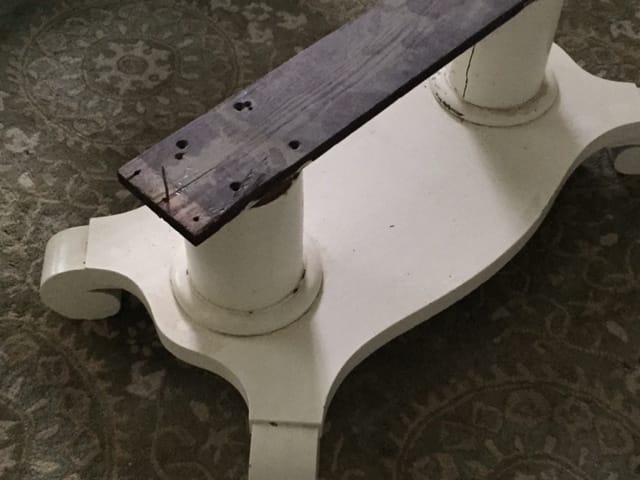 The paint finish is pretty banged up but it's that old, oil based chippy paint and I hate to cover it.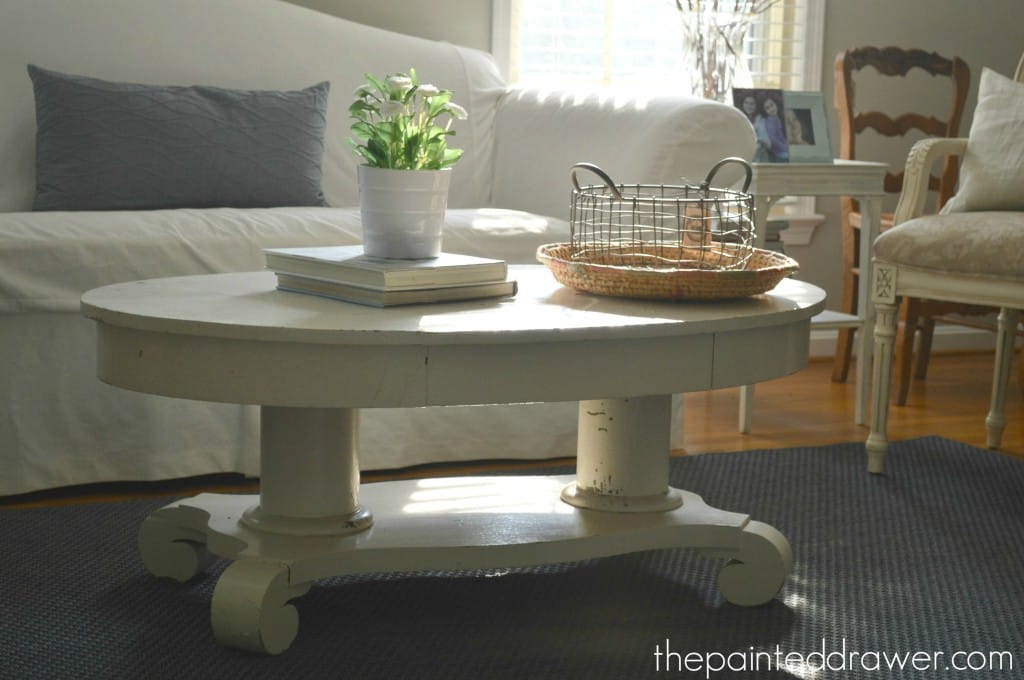 Besides, it will continue to baffle my mother-in-law.
I told you I love it 😉