This week seems to be taking the outdoor living theme!  First with painted wicker and now with planters.  In particular, these old, concrete planters that my mother gave me years ago.  They are extremely heavy and well, pretty old and dirty looking.
I actually really like the shape, design and size and even the broken off bits and pieces – they are perfectly imperfect!  I knew that paint could give them new life.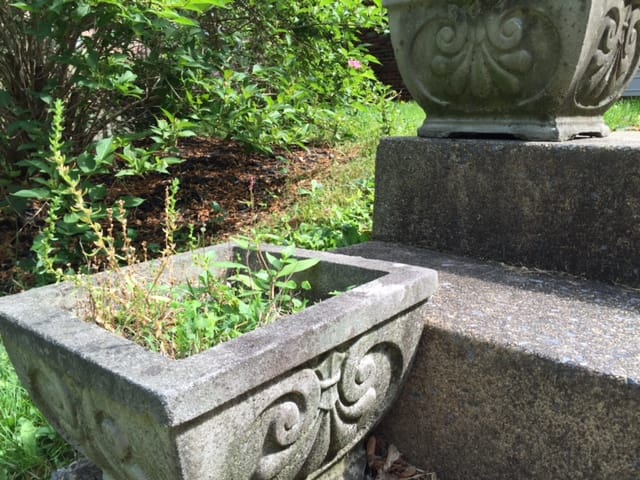 Taking Annie Sloan Chalk Paint in the color Provence, I added a wash of paint.
The concrete soaked up the wash like a sponge.  I ended up using almost straight paint to get a good color on the concrete as the wash just kept disappearing into its depths.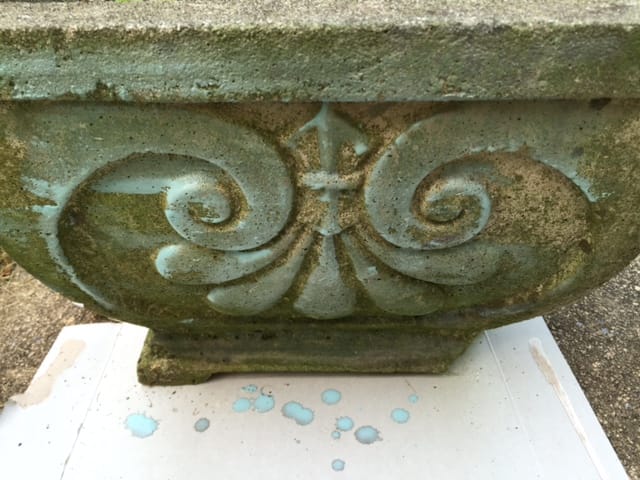 What a difference a little paint can make!  The old concrete planters now have that lovely, aged french vibe.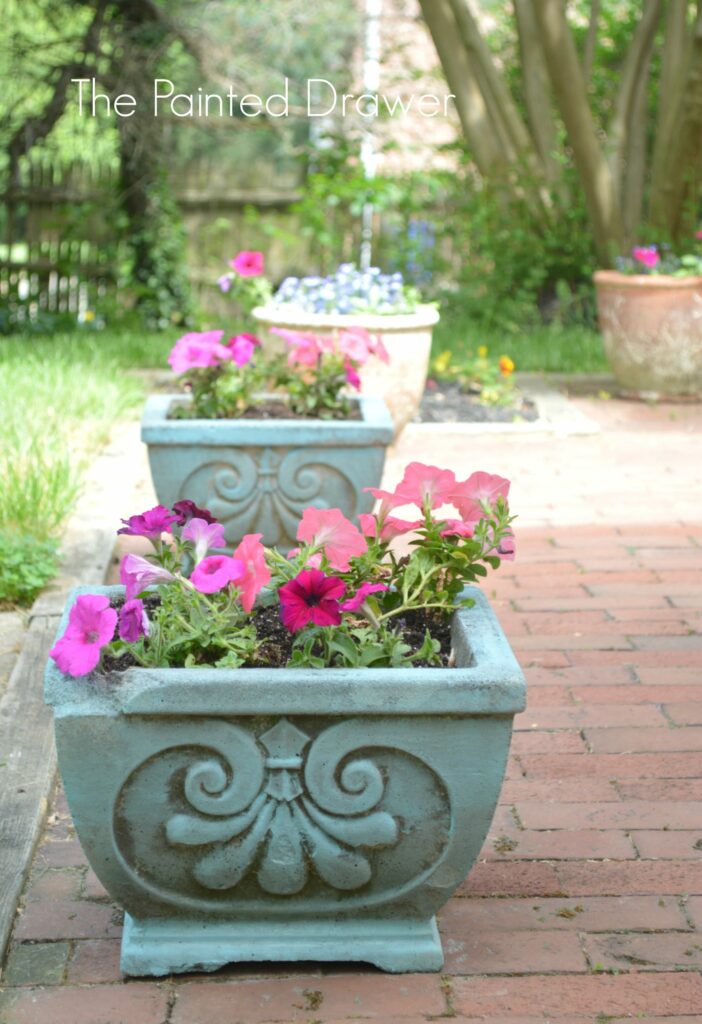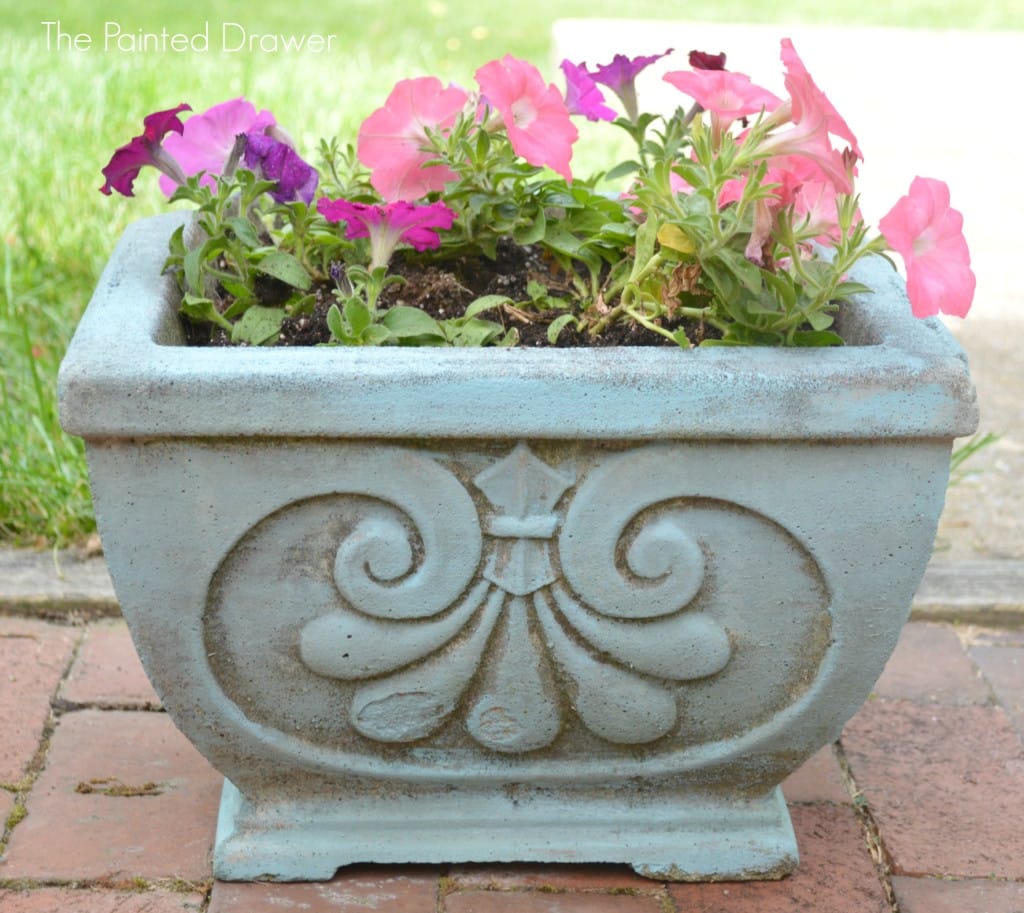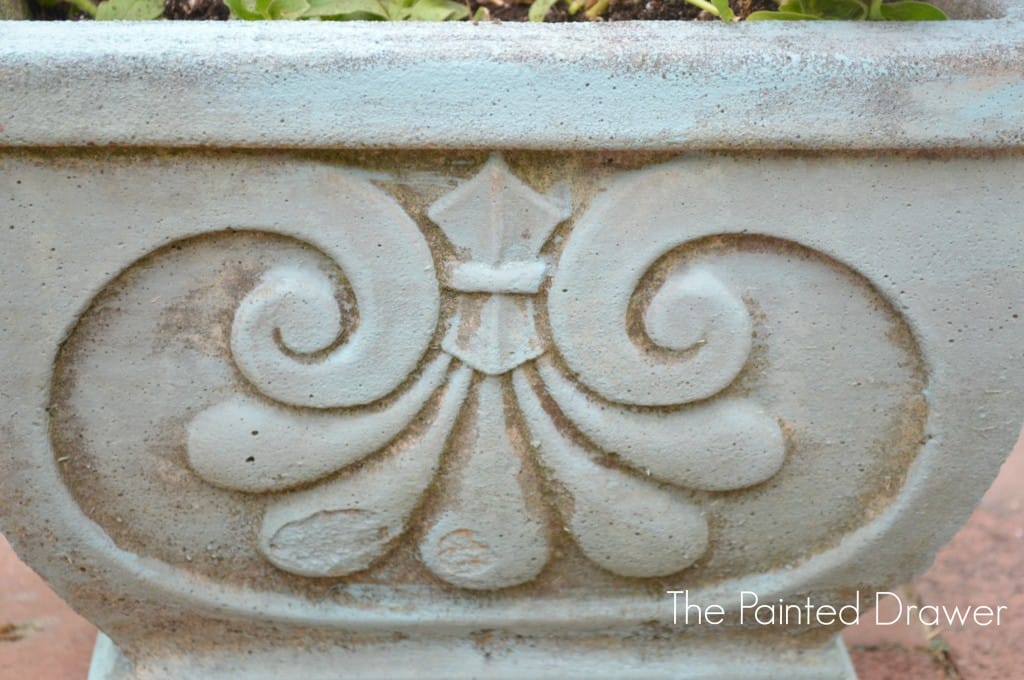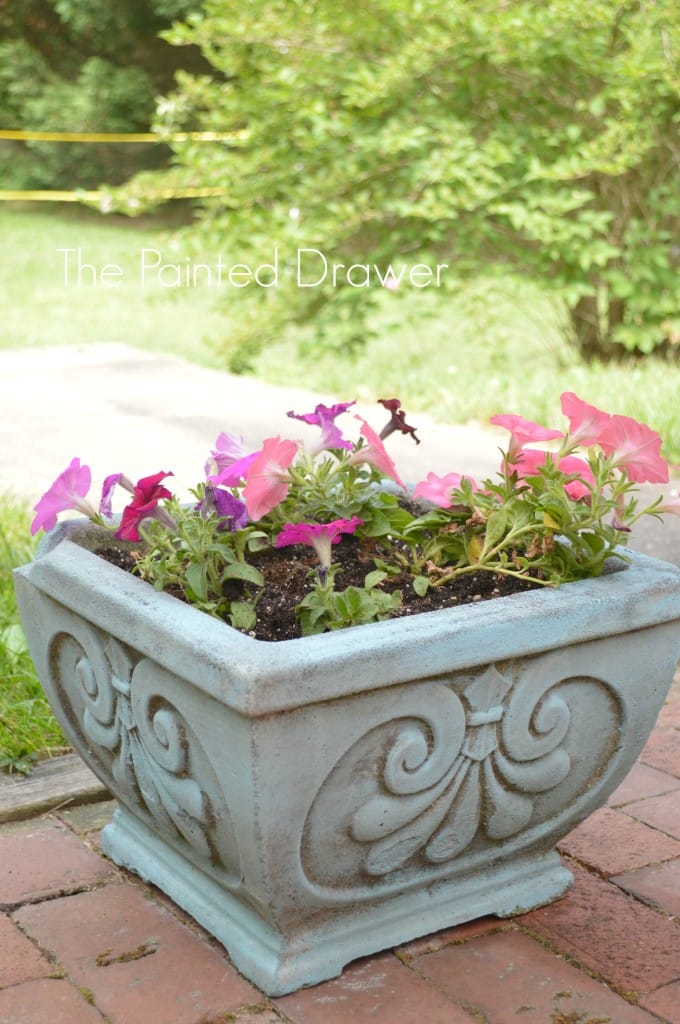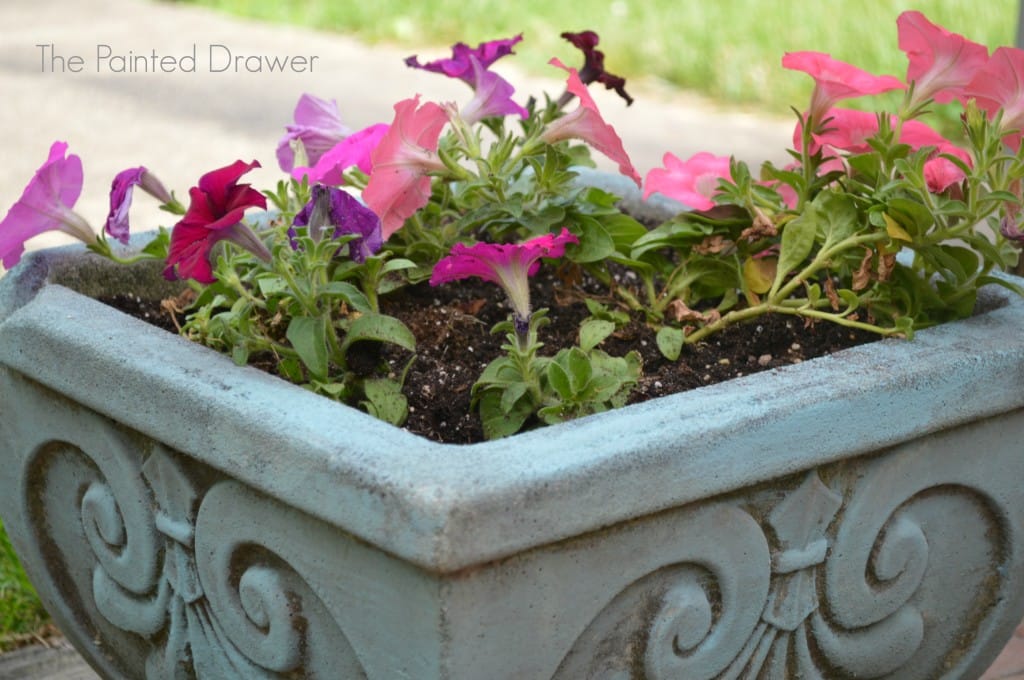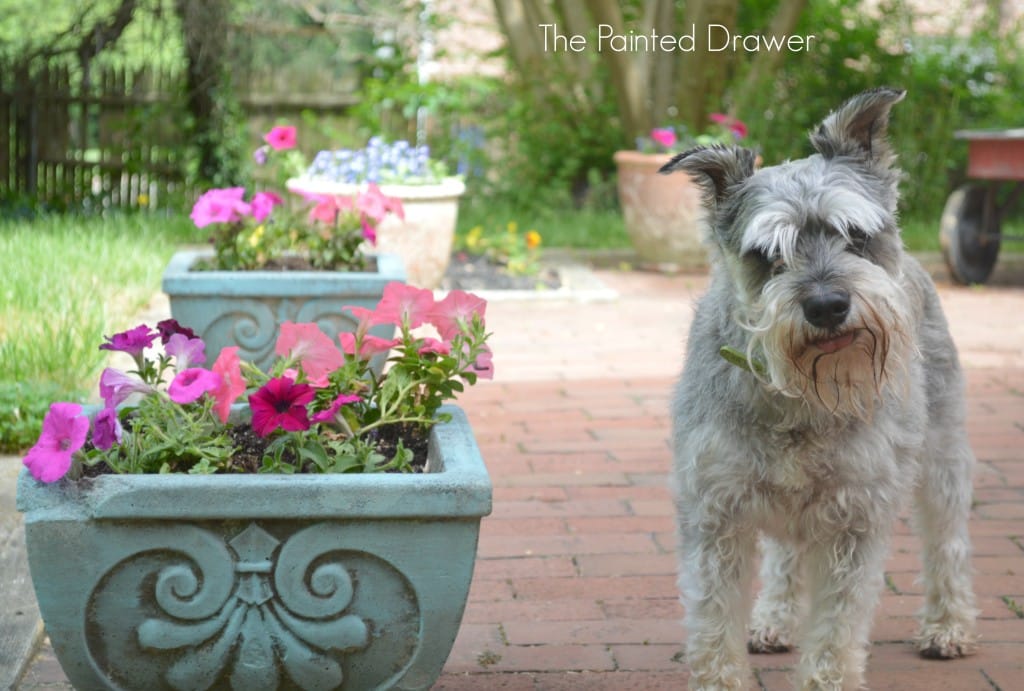 I'm thrilled that my Vintage French Flower Pots were featured this week on the Joann Fabric and Craft Stores website!  Here is the link or click on the pic below to take a look!